Between the rolling highlands, the sound of bagpipes floating in the breeze, and castles galore, Scotland is easily one of the best countries in the world. Capturing beautiful pictures of Scotland on your trip is essential!
Whether you're planning a Scottish road trip or hopping on a bus tour to the Isle of Skye, keep reading to discover our top tips to photographing Scotland.
Looking to purchase pictures of Scotland? Contact us for more info!
---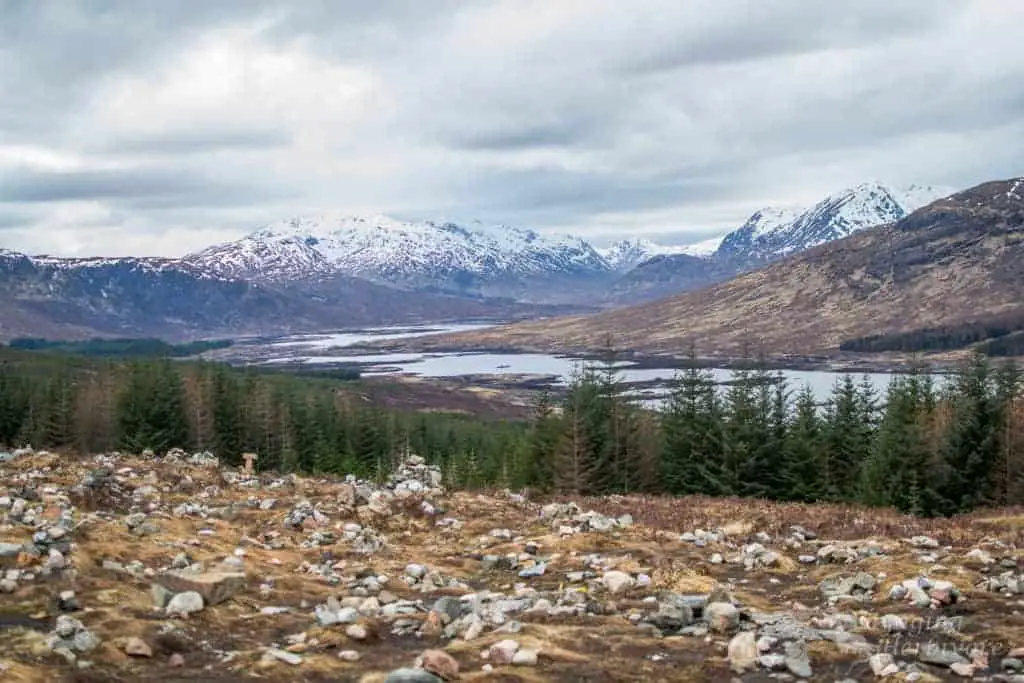 ---
This site is user-supported and that's why we use affiliate links. At no extra cost to you, we get a little bit of money when you purchase something through one of our links. Thank you for helping support ethical, sustainable, and plant-based travel! You can read more about our affiliate disclosure policy here.
---
General Photography Tips for Epic Pictures of Scotland
Take more photographs than you'll ever need. I put this in every single photography article because it is never something you will regret. Take a million and one photos (be sure to invest in a very large SD card) because you can always delete them later, but odds are you won't be back in that spot with the exact same lighting. The number of times that things look perfect on the tiny camera screen but are blurry once on my computer are more than I care to count! Take that extra shot.
Look out for a good horizon line and include foreground interest. With the beautiful landscapes and mountains that you'll easily find in Scotland, you should be aware of where your horizon line is. Follow the rule of thirds to decide where to position the horizon line. If there's a subject in the photograph, make sure the horizon line intersects with the body at somewhere natural like the knees or hips, somewhere that naturally bends. When shooting pictures of Scotland, you also want to make sure that your landscapes have some foreground interest to show how large the landscape really is.
---
---
Love the mist. Landscape shots with a bit of mist are the perfect combination. As much as a misty morning might not mean a vibrant sunset, that doesn't mean that you should head back to bed! Mist makes for a strikingly eerie shot, especially over the famous Scottish lochs.
Consider how your clothing contrasts with the natural landscape. If your pictures of Scotland will include any photos of you or other people in them, be sure to be aware of how your clothing contrasts with the landscape. If you want to stand out against the dark greens of the Scottish Highlands, a vibrant red (opposite green on the color wheel) is the way to go. However, if you want your subject to distract less from the landscape consider a darker and more natural tone like a blue or dark yellow in spring.
Read More: 10 Day Scotland Road Trip Itinerary
---
---
Camera Body Guide
Beginner Body: If you're just starting out and you don't want to spend too much money, the Nikon d3100 is a great choice. It's a great first timer's DSLR because it still has automatic settings, but you can also learn to shoot in manual modes. In 2020, this is quite an older version so it won't cost you too much, however, if you can spare a little more I would opt for one of the other two camera bodies listed below. You'll have slightly higher quality pictures of Scotland.
Fun fact: all of the photos in this article were shot using my Nikon d3100.
Nikon d3100 | Nikon d3400 | Nikon d5600
Advanced Body: If you're looking to upgrade and want to up your Amsterdam photography game, we use the Nikon d750. Any FX (full-frame) camera is ideal for travel because it allows you to shoot in a range of conditions. You could also consider investing in a mirrorless camera, which I haven't personally tried, but they're all the rage! Check out our Photography Guide to Paris to see photos shot with the d750. Keep in mind that there's also an added two years of travel photography experience between these photos.
Nikon FX d750 | Nikon Z 50 DX Mirrorless
Read More: Rabbie's Black Isle Scottish Bus Tour Review
---
---
Lens Guide
Portrait Lens: A prime lens really is a must-have for any photographer and anyone striving to improve their pictures of Scotland. Many phones have this feature. However, if you plan on editing your photos in a professional program printing them in a large size, invest in quality equipment and shoot in RAW.
$ 35mm | $$ 35mm | $ 50mm | $$ 50mm
Wide-Angle Lens: Ever since I got my hands on my first wide-angle lens, I've been in love. This lens is ideal for any shots that you might be taking in cities like Edinburgh because you'll be able to capture the stunning old buildings and church steeples without having to be far away. If you were to use a prime lens, you would need to be further away from the subject. Almost all of our London photos were shot with a wide-angle lens.
$ Wide Angle | $$ Wide Angle | $$$ Wide Angle
Read More: Heart of Scotland Isle of Skye Bus Tour Review
---
---
Zoom Lens: Scotland has a wide variety of wildlife that you'll want to capture. Having a zoom lens in your camera bag will allow you to capture some amazing animals or Highlanders, even from far away!
$ Zoom Lens | $$ Zoom Lens | $$$ Zoom Lens
Phone Lenses: With the quality of cameras these days, you don't always need a fancy DSLR or mirrorless to get great shots. However, unless you've got the newest phone with a wide-angle lens, it could be worth investing in a few clip-on lenses to make the most of your travels.
Wide Angle Clip-On | Portrait Clip-On | Lens Clip-On Collection
Read More: Where to Stay in Edinburgh, Scotland
---
---
Invest in Editing Software
One of the best things that you can do for your photography career is to invest in editing software.
Taking a photograph and not editing it is like making cake batter but not making it. The editing process is part of the photography process. It's a way to encapsulate what you saw, felt, smelled, and loved during the moment that you captured the photo.
Even when film was the main medium, the development process was crucial! At least, if you ever wanted and that could be seen by the public! The reason that Adobe calls its photography software "Lightroom" is because of the commonly known "darkroom" used with film photography.
We recommend investing in Adobe's Creative Cloud photography plan. It's about $10/month for Lightroom and Photoshop and you'll get updates for life. There are also student and educator discounts.
Get a free trial for a month and if you like it start paying the $10/month. It's basically the same price as Netflix but you're investing in an incredibly powerful tool.
Read More: Essential Travel Photography Gear
---
Free Lightroom Preset
If you want to start your editing game out strong, download our free preset! This is the Lightroom preset that we use most often for our Instagram photos, and we would love your feedback!
If you like our free preset and want to try a few more photo filters, check out our online shop!
---
---
Sustainability
Your wallet and the environment will love you for purchasing second-hand technology! Electronic waste doesn't harm the environment nearly as much as animal farming or transportation does. That being said, it still contributes to the ever-growing landfills and we need to do our part.
Of the $206 billion spent on consumer electronics in the U.S. in 2012, only 29 percent of the resulting e-waste generated was recycled. The rest were simply trashed. Who even remembers what they did with their first (or third, or fifth) iPhone?

The Atlantic
Buying refurbished camera gear and electronics means that we can do a small part in making a more sustainable world. Not to mention that it's better for your wallet! Granted, sometimes we can't repair electronics, but they can be sold or recycled at special electronic waste sites. Google "Where can I recycle electronics?" to find a center in your area.
Read More: 10 Cheap Ways to Reduce Plastic While Traveling
Find used camera gear on:
Amazon | Swappa | Adorama | Facebook Marketplace | Facebook Groups
---
More Scotland Posts
---
What Camera Gear Do We Use?
If you want the full list of things we keep in our camera bag, check out the complete guide or browse our photography guides.
---
Free Resources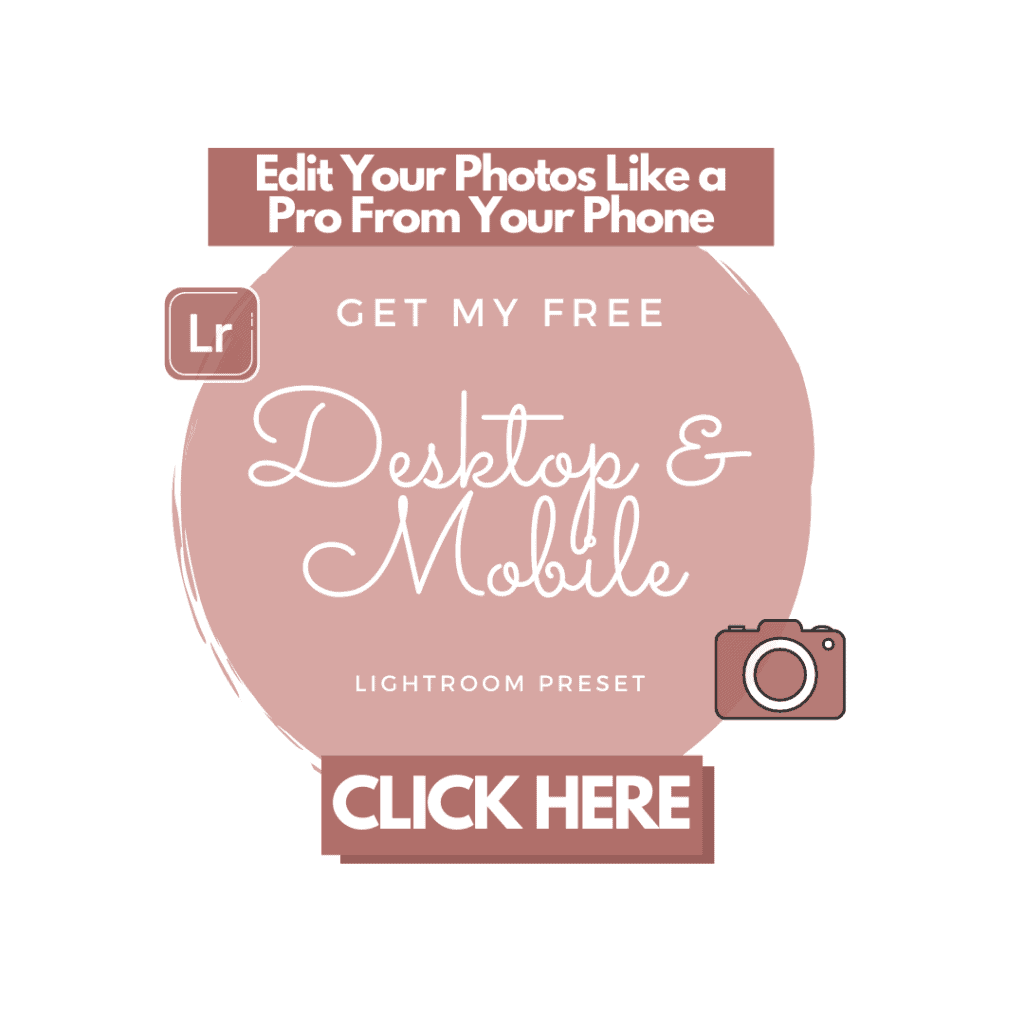 ---
Pin Your Guide to Photographing and Pictures of Scotland