Edinburgh is one of the most enchanting cities to visit for anyone with even a morsel of wanderlust.
Not only does it have a vast, colourful, and sometimes sordid history, it is also rife with wonderful things to do – whatever your hobbies. 
Lovers of art, culture, and architecture are well provided for, folks who enjoy wining and dining can delight in the many local artisan eateries, and those just looking to soak up some good old Scottish hospitality by spending 3 days in Edinburgh will never want to leave!
Read More: 30 FREE Things To Do In Edinburgh (Local Secrets)
So, if you're planning a short city break to this fabulous city, we have put together an in-depth 3-day Edinburgh itinerary to help you on your way.
---
This site is user-supported and that's why we use affiliate links. At no extra cost to you, we get a little bit of money when you purchase something through one of our links. Thank you for helping support ethical, sustainable, and plant-based travel! You can read more about our affiliate disclosure policy here.
---
Why Visit Edinburgh?
Scotland holds much to see and do for city-dwellers and nature lovers alike, so if you're planning on spending some time in this magical country, Edinburgh can make an ideal pit stop or base.
It is also a stone's throw from both the Scottish Borders and the Highlands, so those looking to spend a bit of time off the beaten track won't be going out of their way if they wanted to pop into Edinburgh for a day (or three).
It's impossible to be bored or unsatisfied in Edinburgh because it offers so much to do, irrespective of your personal preferences and hobbies. It has numerous museums, kooky gin bars, delicious restaurants, shops, historical hotspots, guided tours, distilleries/breweries, and of course – the famous Edinburgh Castle (which is worth a trip in itself).
---
Edinburgh Itinerary – Day 1
---
Old Town
The first stop on our first day in the magical city of Edinburgh is Old Town, and our first task on the agenda is breakfast and coffee!
Old Town is bursting at the seams with cobblestone roads, dark, gothic alleys, independent shops, boutiques, restaurants, cafés, and bars. We love to support local, indie traders, so we enjoy getting acquainted with the artisan traders offering delicious, freshly-made coffee and treats. You'll want to get fuelled up because day one is mostly going to be spent on your feet (although the city's tram service can make getting about rather pleasant!). 
Read More: 6 Cosiest Coffee Shops in Edinburgh
So, once you're caffeinated up, now is the time to explore the wonders of Old Town. Visitors who are big Potterheads will quickly understand why JK Rowling took much inspiration from this city when penning her bestselling book franchise.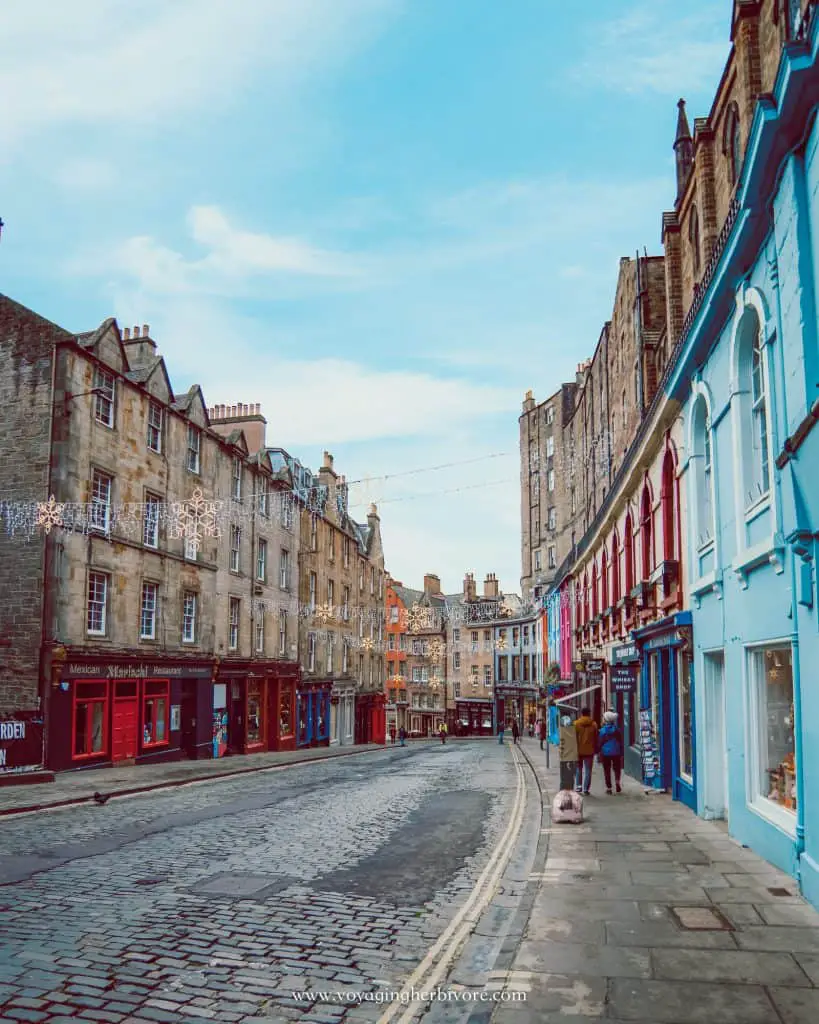 ---
Greyfriars Kirkyard
Speaking of Harry Potter, if you are serious about indulging in this aspect of Edinburgh, you can treat yourself to one of the many Harry Potter tours available, which will allow you to experience locations like Greyfriars Kirkyard, which is a 16th-century burial ground (and the location of Tom Riddle's grave), and can be found on the southern edge of Old Town.
---
Palace of Holyrood
The next stop on our Old Town itinerary is the incredible Palace of Holyrood. This can be found at the end of Old Town's infamous Royal Mile.
This royal residence is an 800-year-old castle which has direct ties to the British monarchy, and was the official Scottish residence of the late Queen Elizabeth II. 
Not only can you peruse the grounds, but you can step inside for a tour and witness the elegant chambers formerly occupied by the likes of Mary Queen of Scots. 
---
Lunch
By now you will have worked up a bit of an appetite, so it's time to find a lovely little artisan café to enjoy a spot of lunch!
For freshly made delicious vegan eats, check out 31 SCRUMPTIOUS Vegan Restaurants in Edinburgh
---
Camera Obscura
Once you've tucked into some lunch, you'll be ready to hit the (Old) town again, and our next stop is the incredible Camera Obscura and the World of Illusions.
This science museum can be enjoyed by visitors of all ages (and particularly for those with kids). This award-winning attraction also features its Rooftop Terrace, which allows you to take in the breathtaking 360-degree view of the city.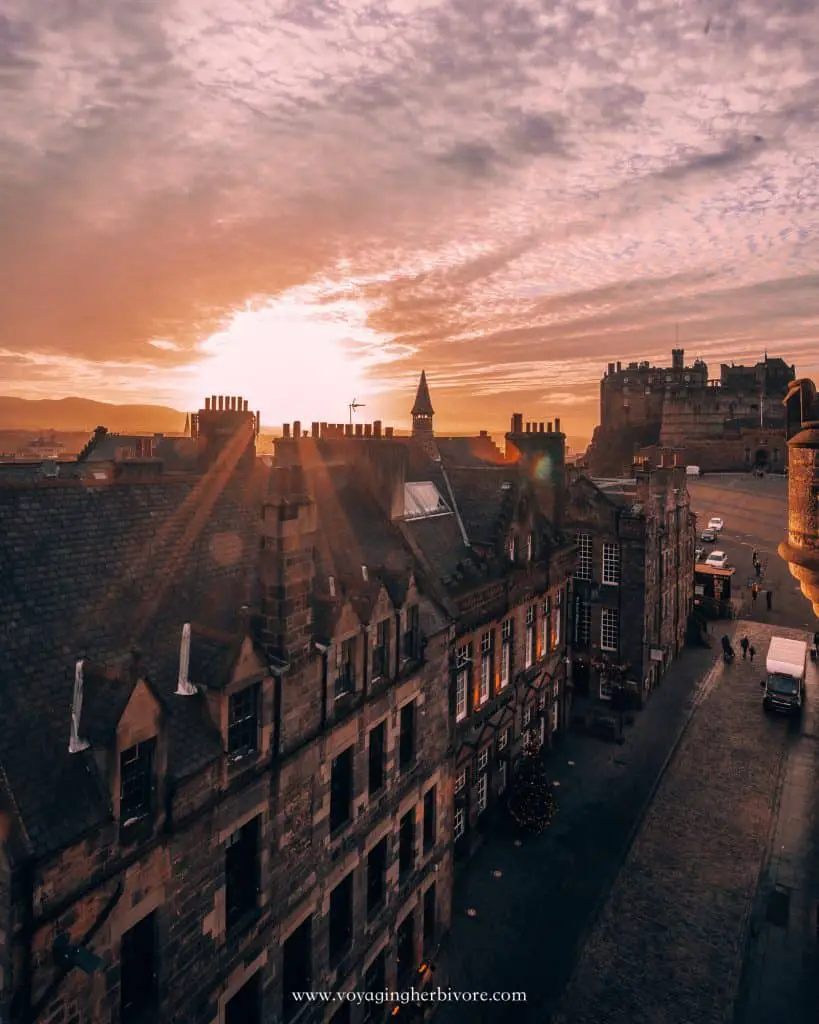 ---
Edinburgh Castle
Of course, you'd be a fool to stomp the streets of Old Town without paying a visit to Edinburgh Castle. 
Said to be one of the most haunted locations in the city, Edinburgh Castle has perhaps the richest and bloodiest history of all of the city's historical attractions, and indulging in one of the castle's tours will teach you all about that (and more). 
To fully enjoy all the castle has to offer, we recommend spending around three hours there, which will then take us to dinnertime.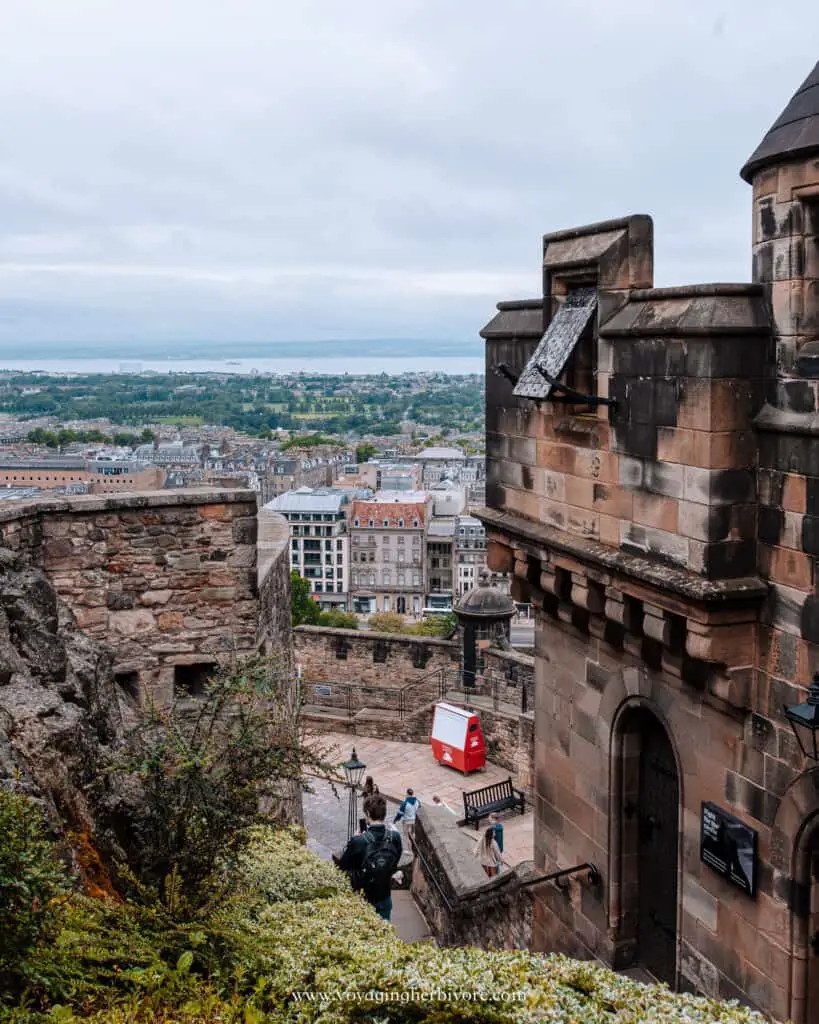 ---
Dinner
You'll have certainly gotten your steps in today, so it's time to enjoy a meal out in Old Town. We recommend popping back to your hotel to freshen up and get some gladrags on for an evening out for dinner and drinks.
Head over to one of these 20 Jaw-Dropping Speakeasies in Edinburgh (+ Underrated Bars) if you'd like to finish the night with a unique cocktail!
---
Edinburgh Itinerary – Day 2
We hope you're well-rested from your busy day yesterday, because day 2 has lots to offer!
---

Royal Botanical Gardens
Once you've breakfasted, our first stop of the day is the magnificent Royal Botanical Gardens, which can be found in the Inverleith area, which is about one mile north-west of the city centre. 
The Royal Botanical Gardens is a whopping 72 acres of land, which features stunning glass houses, giant redwood trees, a rock garden, and an art exhibition inside Inverleith House. 
The Gardens is free to visit and features a gift shop and refreshment options.
---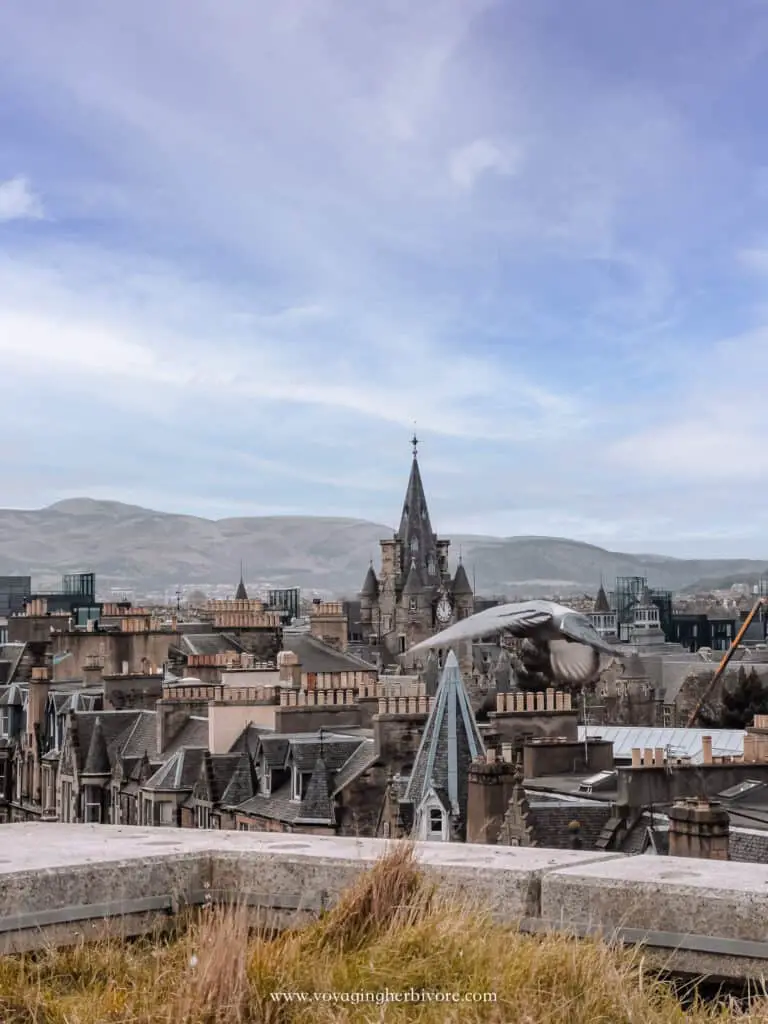 National Museum of Scotland
Once we've gotten our botanical fill, it's time to head back to the main city centre, and up next is the National Museum of Scotland.
Considered to be one of the most awe-inspiring museums in the world, the National Museum of Scotland offers mind-blowing displays and is free to enter, making for a great option to drink in the country's culture on a budget.
Learn all about Scotland's vast history, as well as gape at the nature, art and design, and the science and technology displays the museum offers.
---
Lunch
Time for a bite to eat! The vegan options in Edinburgh are incredible, with everything from amazing vegan Thai food to vegan haggis, so you can try the local dishes too. Head over to this blog post and pick your favourite vegan restaurant!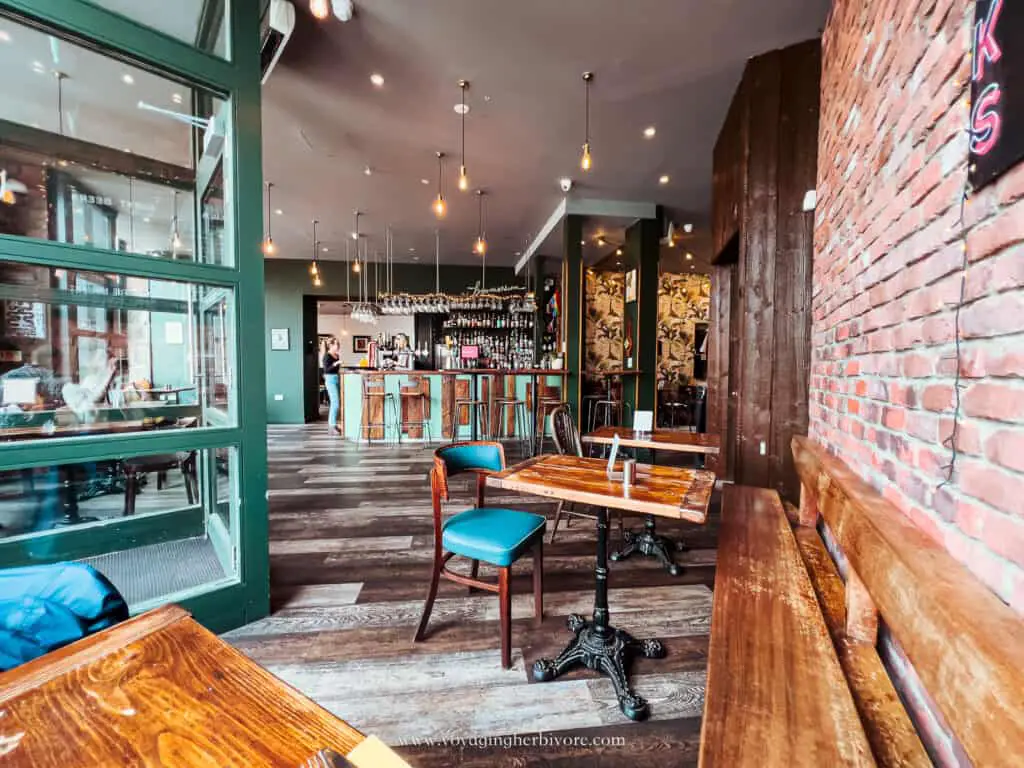 ---
The Edinburgh Dungeon
It would be rude to visit Edinburgh and not indulge in a spooky tour or two!
We highly recommend a tour of the Edinburgh Dungeon. Much of Edinburgh's activities goes on underground, and this immersive tour, which features live actors, is no exception.
The city of Edinburgh has a sordid and bloody history and the best way to learn about it is via this interactive walking tour, which covers up to a thousand years of some of the city's darkest moments.
Please note: this tour isn't suitable for children under the age of four, and all minors must be accompanied by an adult.
---
Scotch Whisky Experience
After the hair-raising experience of the Edinburgh Dungeon, you'll no doubt be in need of a dram or two to soothe those frazzled nerves!
Head to the Royal Mile to learn all about the country's biggest export and enjoy a nip of whisky perfectly suited to your palate. This makes for a wonderful pre-dinner drink. We recommend these 6 Whisky Tasting Experiences.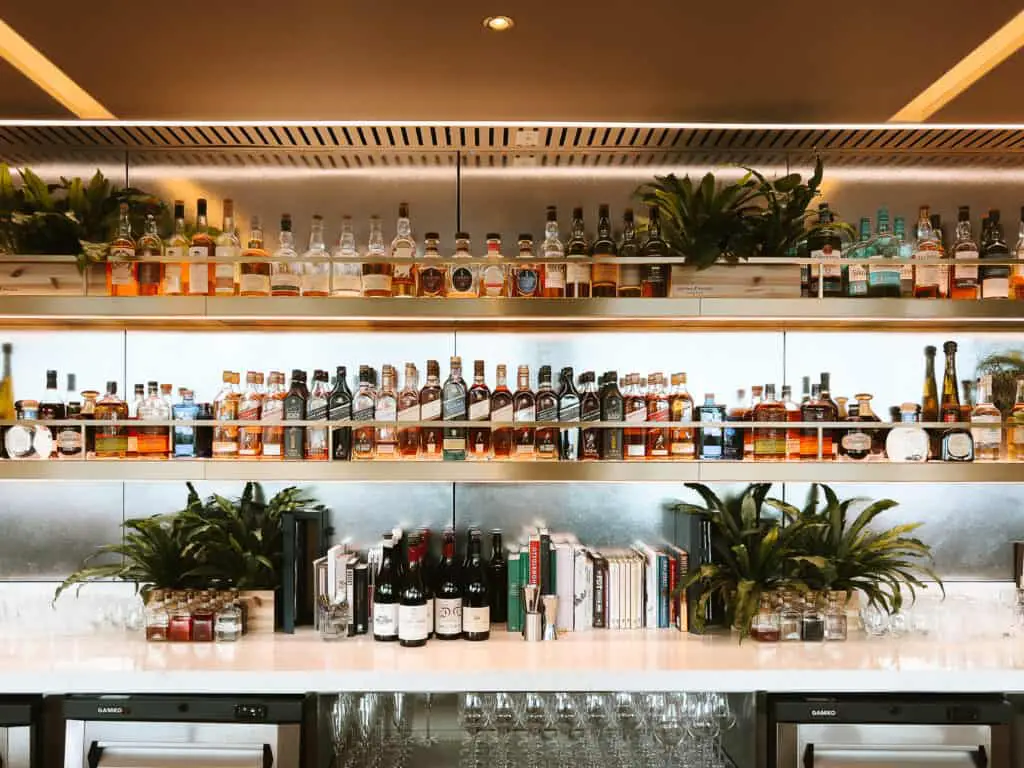 ---
Edinburgh Itinerary – Day 3
It's your last day in this fabulous city, so let's make it a good'un.
---
Calton Hill
If you're a sucker for historical monuments, then Calton Hill is where it's at. Stare in awe at Nelson's Monument, Dugald Stewart Monument, and the National Monument of Scotland, as well as admiring the incredible panoramic view the Hill offers.
It is a beautiful location any time of the day, but it can be particularly magical for those who love to watch the sun go down.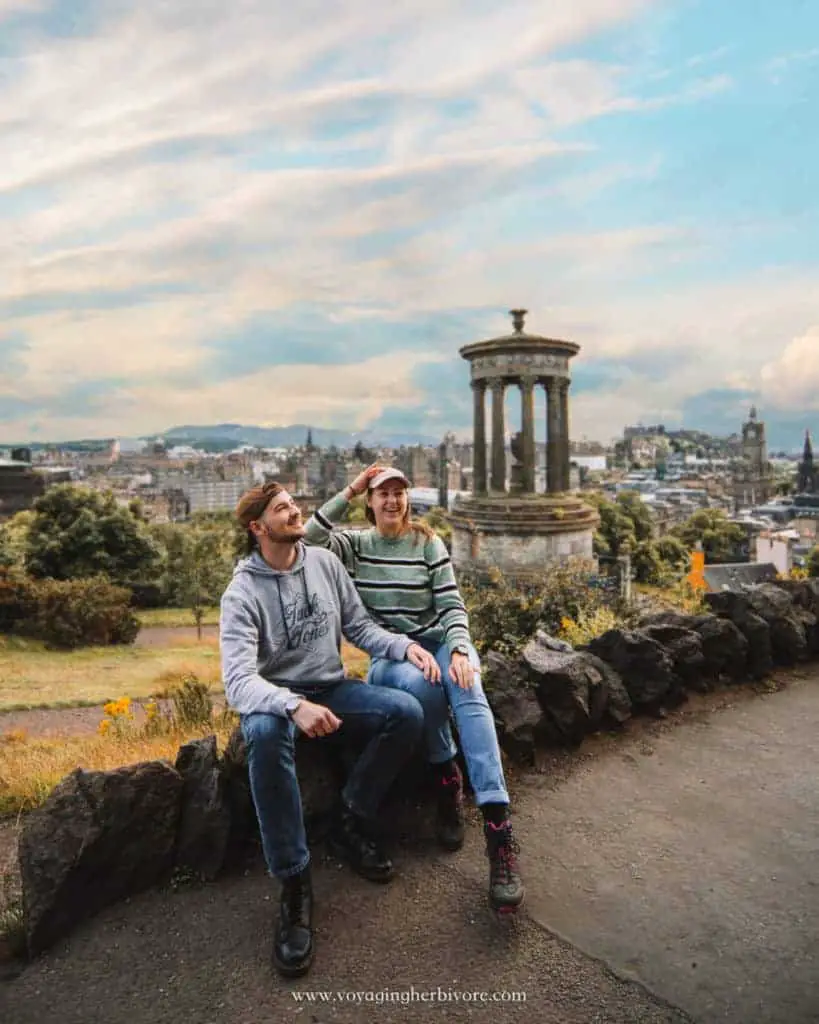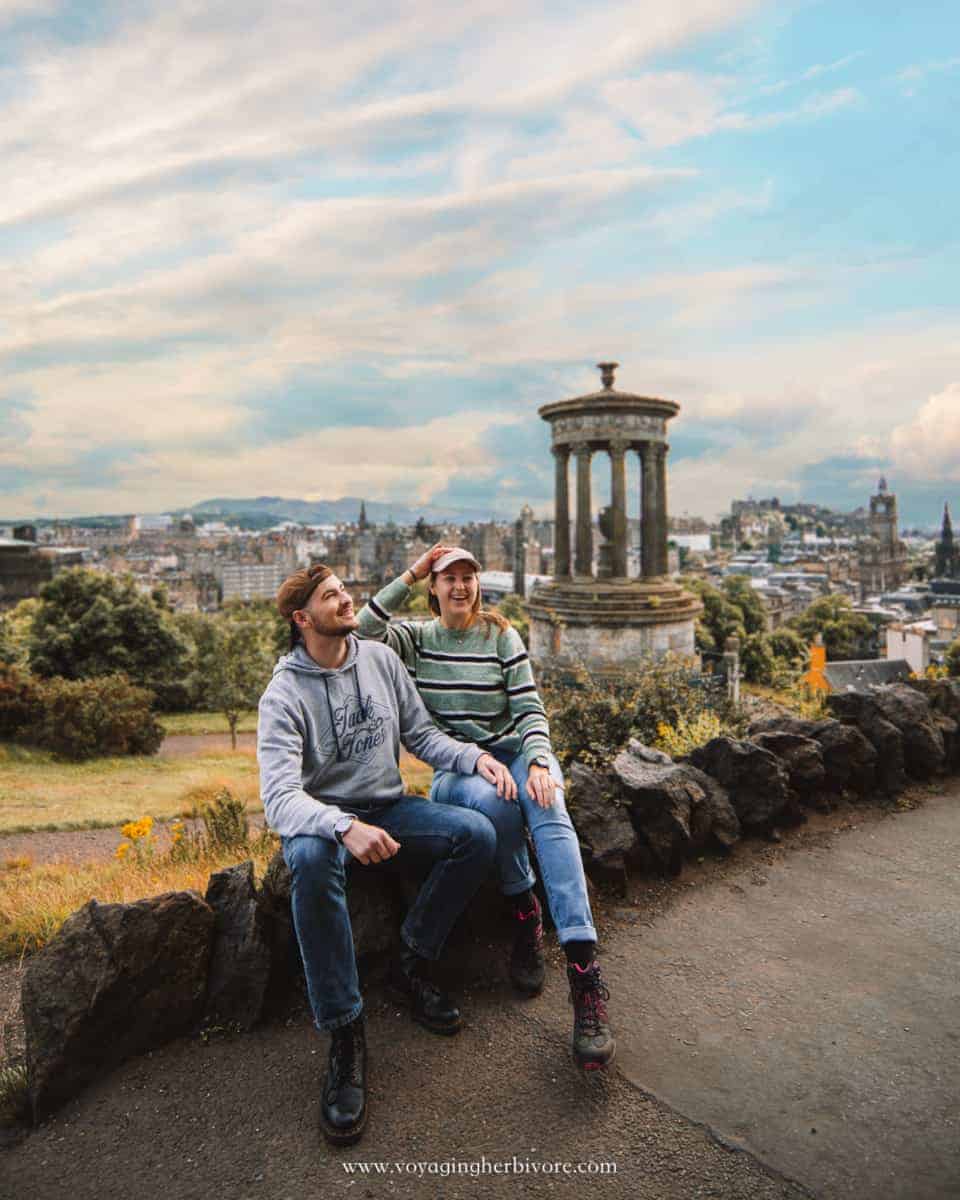 ---
Old Calton Burial Ground
When you're done with all the Hill has to offer, take a quick pit stop at the Old Calton Burial Ground, which is one of the best-loved cemeteries in the city, and also offers some great views.
---
Lunch
Time to refuel from all that Calton traipsing! Head over to our Vegan Restaurants in Edinburgh blog post and choose a new one to try today!
---
Dean Village
Formerly a mining village in the 19th century, Dean Village is the picturesque mediaeval area of the city that you will have no doubt seen in many an Edinburgh brochure.
The village (which is in the heart of the city, therefore no out-of-town travel is required) features the iconic River Leith, which separates the banks of Hawthornbank and Damside street.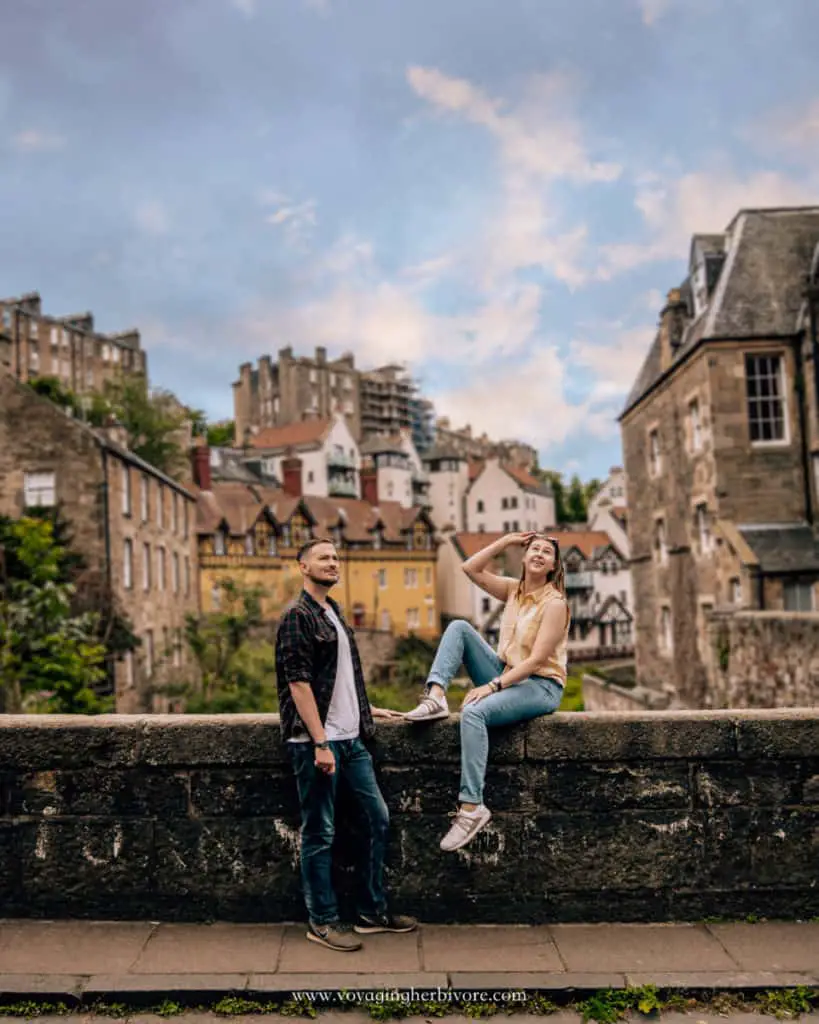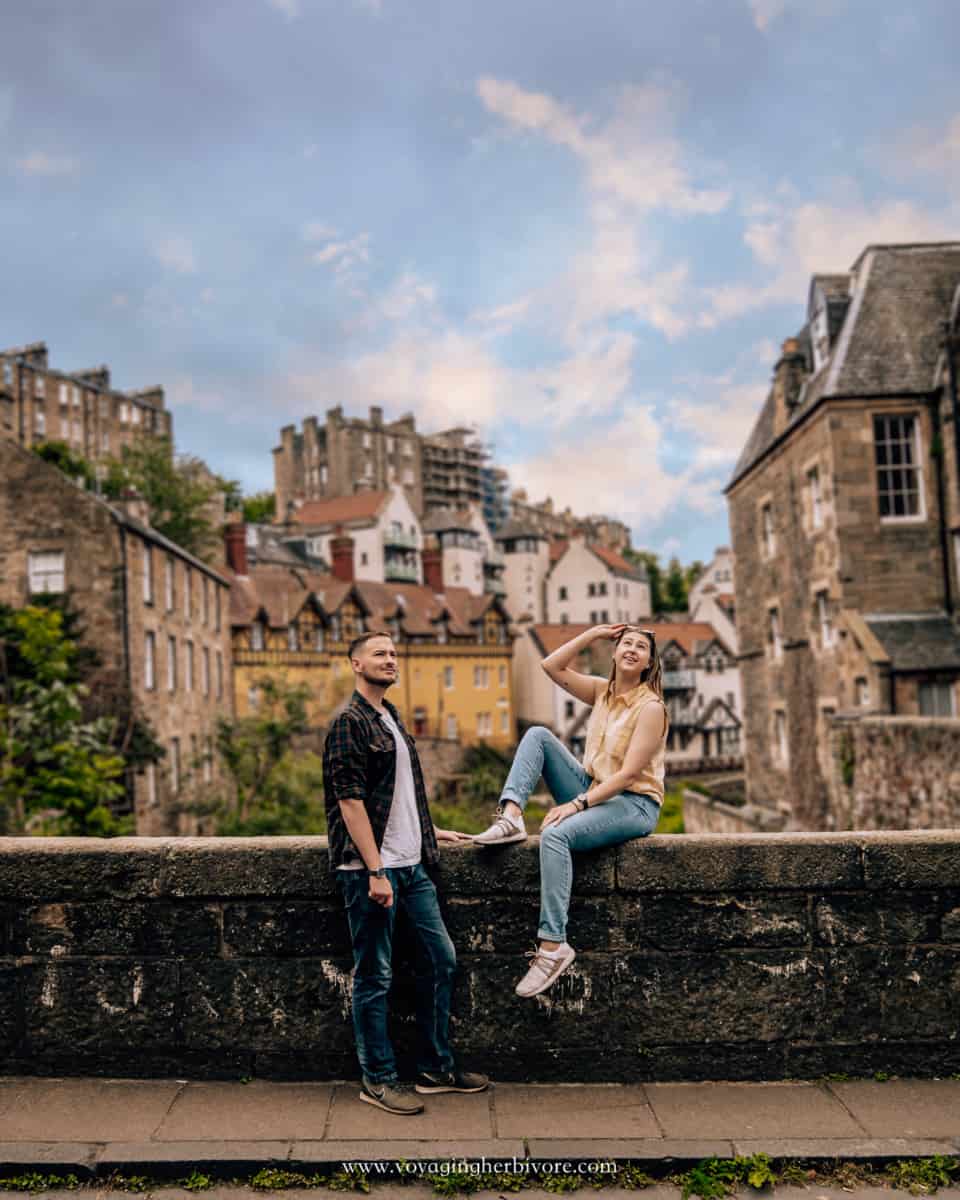 ---
Comedy Horror Bus Tour
If you're feeling a bit pooped from your busy 3 days in Edinburgh, but still want to take in as many sights as possible, we recommend the comedy horror bus tour.
Hop aboard the elegant, gothic refurbished 'necrobus' and let your ghostly conductor mesmerise you with tales of the city's macabre history, including tidbits of the most haunted locations, plague victims, grizzly executions, and more.
---
Dinner and Cocktails
Celebrate your fantastic 3 days in Edinburgh experience with dinner and cocktails at a restaurant of your choosing!
Read More: 15 MAGICAL Cocktail Bars in Edinburgh
No doubt you will have done some research as to the best places to eat in the city, and as it's your last night, make your reservations and indulge in some delicious food and tipples.
---
3-Day Edinburgh Itinerary FAQs
Is Edinburgh Castle open on Sundays?
Yes, you can visit Edinburgh Castle on Sundays. The opening hours are 9.30 – 6pm. 
What should my family plan to see while in Edinburgh?
Some of the best family-friendly activities include:
-The Chocolatarium
-Gorgie City Farm
-The Boardwalk
-Camera Obscura
---
More Edinburgh Posts
---
What Camera Gear Do We Use?
If you want the full list of things we keep in our camera bag, check out the complete guide or browse our photography guides.
---
Free Resources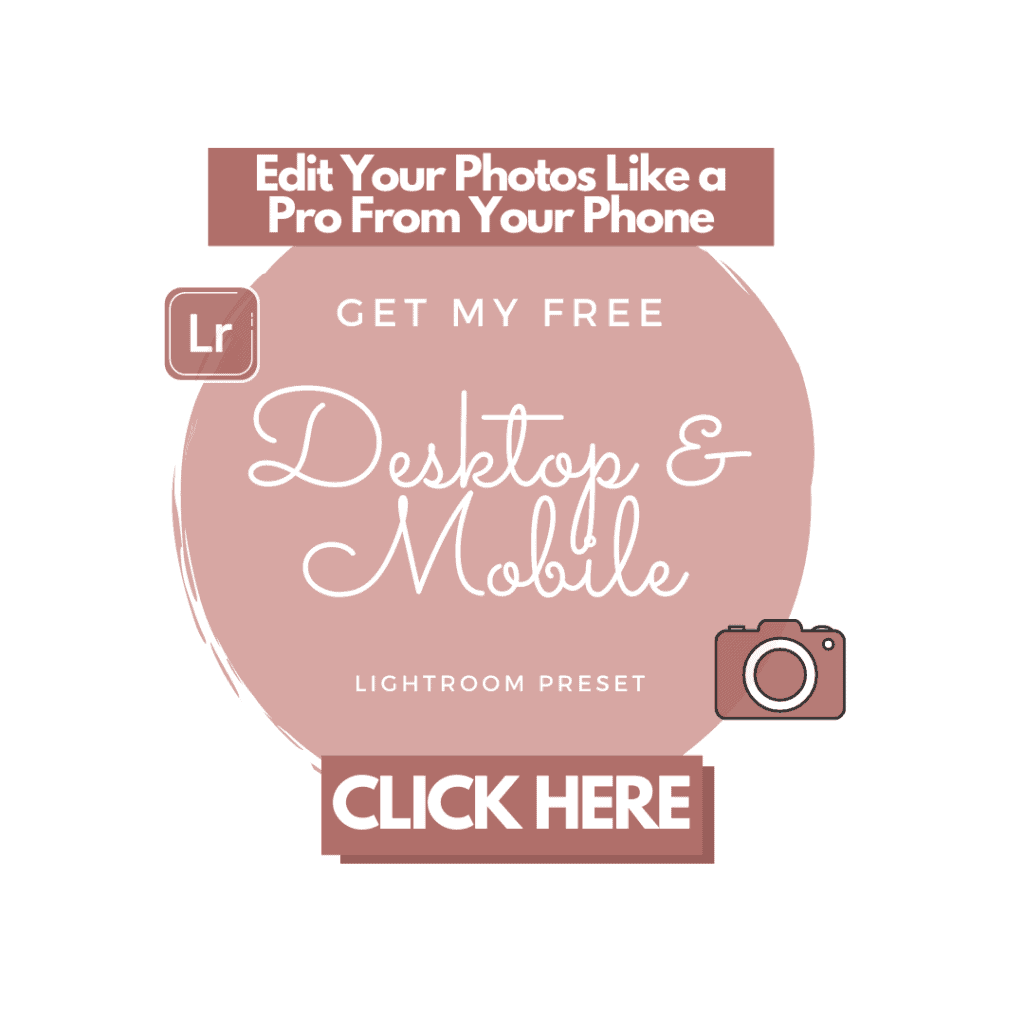 ---
And as always, you can find more sustainable travel content on Instagram @VoyagingHerbivore, Youtube, and TikTok and to get updates straight to your inbox, enter your email below in the footer, or to the right on the sidebar.

If you found this guide helpful and want to help us keep these resources free,
please consider making your next Amazon, Expedia, Hostel World, Etsy, and Booking.com purchase through our links (just click right on those words – you can do it right now and unless you clear your cookies before your next purchase, it will remember). It costs you no extra and gives us a small commission. Thank you!
---
Pin 3-Day Edinburgh Itinerary