It would be a sin to visit the enchanting city of Edinburgh without stopping for a nip of Scotch whisky to warm the cockles on a cold Scottish day! In fact, why not go one step further and indulge in a whisky experience?!
Whether you want to stay city-bound, or head somewhere a little more rural, we have sniffed out the top six best whisky tours in (and around) Edinburgh to learn all about the "dram", or the "water of life"….
---
This site is user-supported and that's why we use affiliate links. At no extra cost to you, we get a little bit of money when you purchase something through one of our links. Thank you for helping support ethical, sustainable, and plant-based travel! You can read more about our affiliate disclosure policy here.
---
Scottish Whisky: All You Need to Know
Known in Scottish Gaelic as uisge-beatha, which roughly translates to the water of life, Scotch whisky is malt whisky brewed in – you guessed it – Scotland. Sometimes Scotch whisky is malt whisky, grain whisky, or a blend of the two. The drink dates back to roughly 1494.
What separates Scottish whisky from other types (such as bourbon or Irish whisky) is the requirement that it is to be aged in oak barrels for three years (minimum). Also, it – as alcohol goes – is one of the highest-volumed drinks available, with a percentage minimum of 40%. Oh, and it has to be brewed in Scotland, of course!
Scotch whisky is one of Scotland's best-loved exports, and at present, there are a whopping 141 active whisky distilleries across the country – all waiting for you to come and explore them by way of a Scotch whisky experience tour!
Not sure which ones to pick out of the 141 options? Read on to discover our top six picks for whisky tasting in Edinburgh….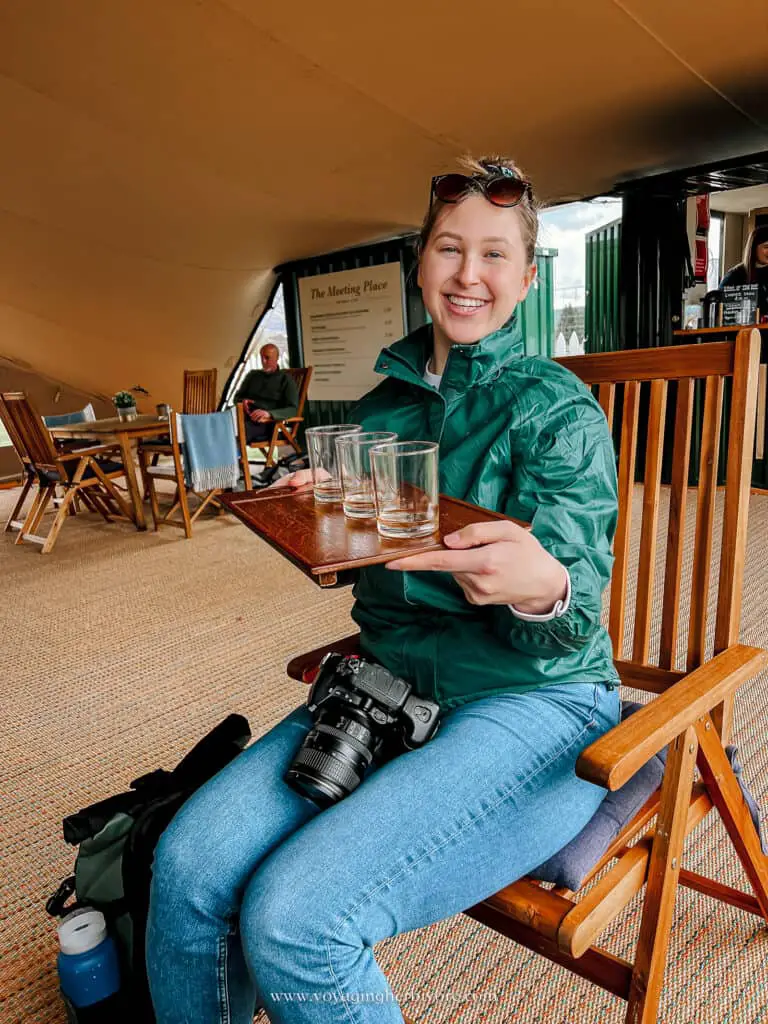 ---
Scottish Whisky: Fun Facts
Scotch whisky by numbers to buff up your knowledge before you head out to your whisky experience….
Scotch whisky is legally required to be made in Scotland and Scotland only!
Scotch whisky has three ingredients only: water, cereals, and yeast.
Over 1.3 billion bottles of Scotch whisky are bottled and shipped every year.
Scottish whisky typically contributes around £5.5 billion to the UK economy every year.
The Scotch whisky industry currently boasts around 11,000 workers.
Read More: 15 INSANE Fun Facts About Scotland You Need to Know
---
Whisky Tasting in Edinburgh: Our Top 7 Picks 
Your whisky experience won't book itself, unfortunately; so without further ado, let's look at the best of what's on offer for whisky tasting in Edinburgh.
---
1. Highland Lochs, Glens and Whisky Small-Group Day Tour from Edinburgh
Details at a glance:
From £55.75 
For 2 people
Free cancellation
Good for avoiding crowds
Food & drink (unless specified otherwise)
If you're visiting Edinburgh, but wish to combine a whisky tour with a trip to the beautiful Highlands, this Scotch whisky experience is perfect for you!
This small-group tour is ideal for those looking to indulge in a whisky experience sans the big city crowds, and instead, in the stunning rural countryside of the Highlands. 
Departing from Edinburgh, you'll be whisked away (dreadful pun intended) to the scenic Lowlands and forested Highlands to the Dewar's Distillery, where you'll get to sample some of the bone-warming produce, as well as taking in the stunning sights of the nearby River Braan, Loch tunnel, and the famous Glencoe.
---
2. Scottish Whisky Tasting with a Local Expert (Private Tour)
Details at a glance:
From £112 (per person)
Free cancellation
Flexible payment options
4 whisky tastings
If you'd rather not trek out of town to taste some delicious dram, this private tour takes place in the city of Edinburgh itself, and allows you to visit a whisky cellar, as well as ducking into a neighbourhood pub loved by the locals to indulge in a nip (or two) of whisky!
This fully-guided whisky experience will ensure you'll be quite the whisky connoisseur by the end of the day, as well as learning about some of the best places to eat and drink in the beautiful city of Edinburgh.
---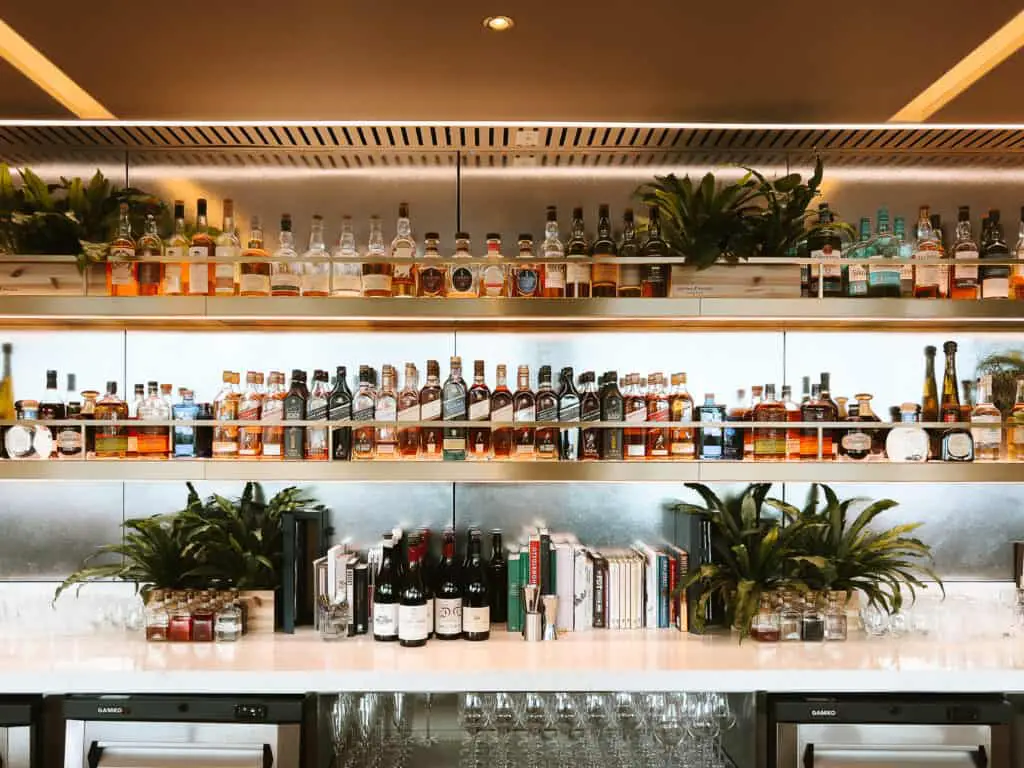 ---
3. The Ultimate Whisky Experience from Edinburgh
Details at a glance:
From £51.93
For 2 people
Local driver/guide
Free cancellation
Nothing screams scenic Scottish life like this stunning rural whisky experience in the heart of the Highlands. This guided tour includes transportation, allowing you to fully take in the scenery (and a beverage or two).
This tour lasts two hours, which is just enough time to sample the produce, buff up on malt whisky distillation, and breathe in that fresh Highland air (there's nothing quite like it!)
---
4. Underground Vaults Evening Ghost Tour with Whisky
Details at a glance:
From £25 (per person)
Live tour guide
Free cancellation
Tour of the underground vaults
Lovers of the macabre (as well as the dram) will absolutely relish the opportunity to learn all about Edinburgh's vast, dark, and downright gothic past with this ghost tour….
Edinburgh is as famous for its ghoulish past as it is its whisky, and is known to be one of the most haunted cities in Europe – so you'll most certainly need a nip of whisky to warm those chilled bones afterwards!
You'll get to peruse the Blair Street underground vaults (known for its morbid and gristly past), while enjoying immersive storytelling from your mysterious, cloaked tour guide. You'll round up this eerie experience with a sip or two of whisky in a candlelit cellar.
---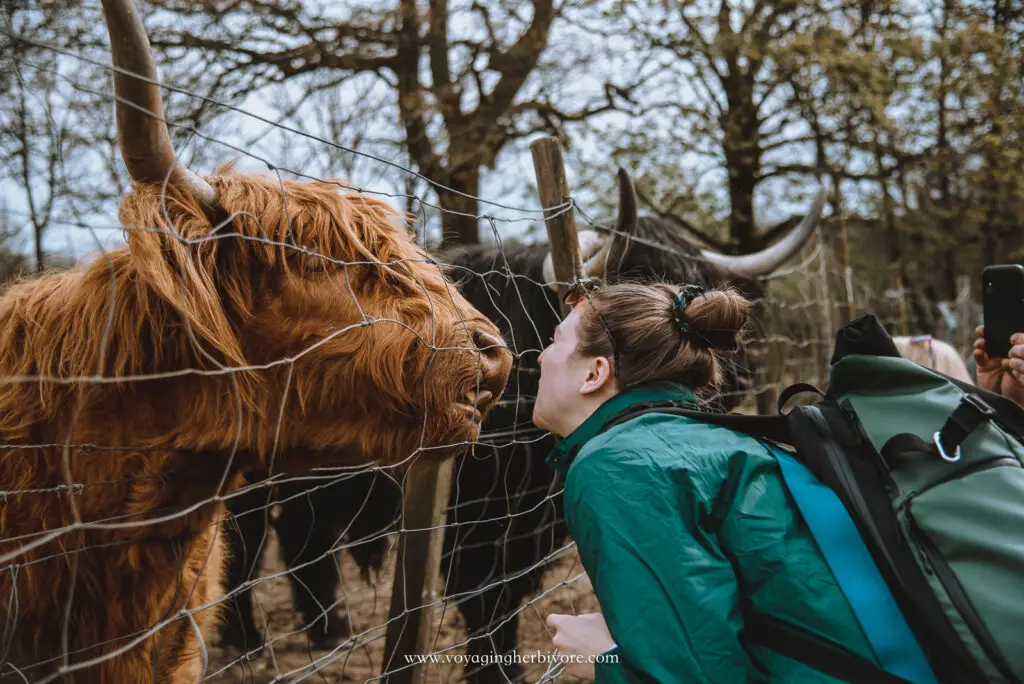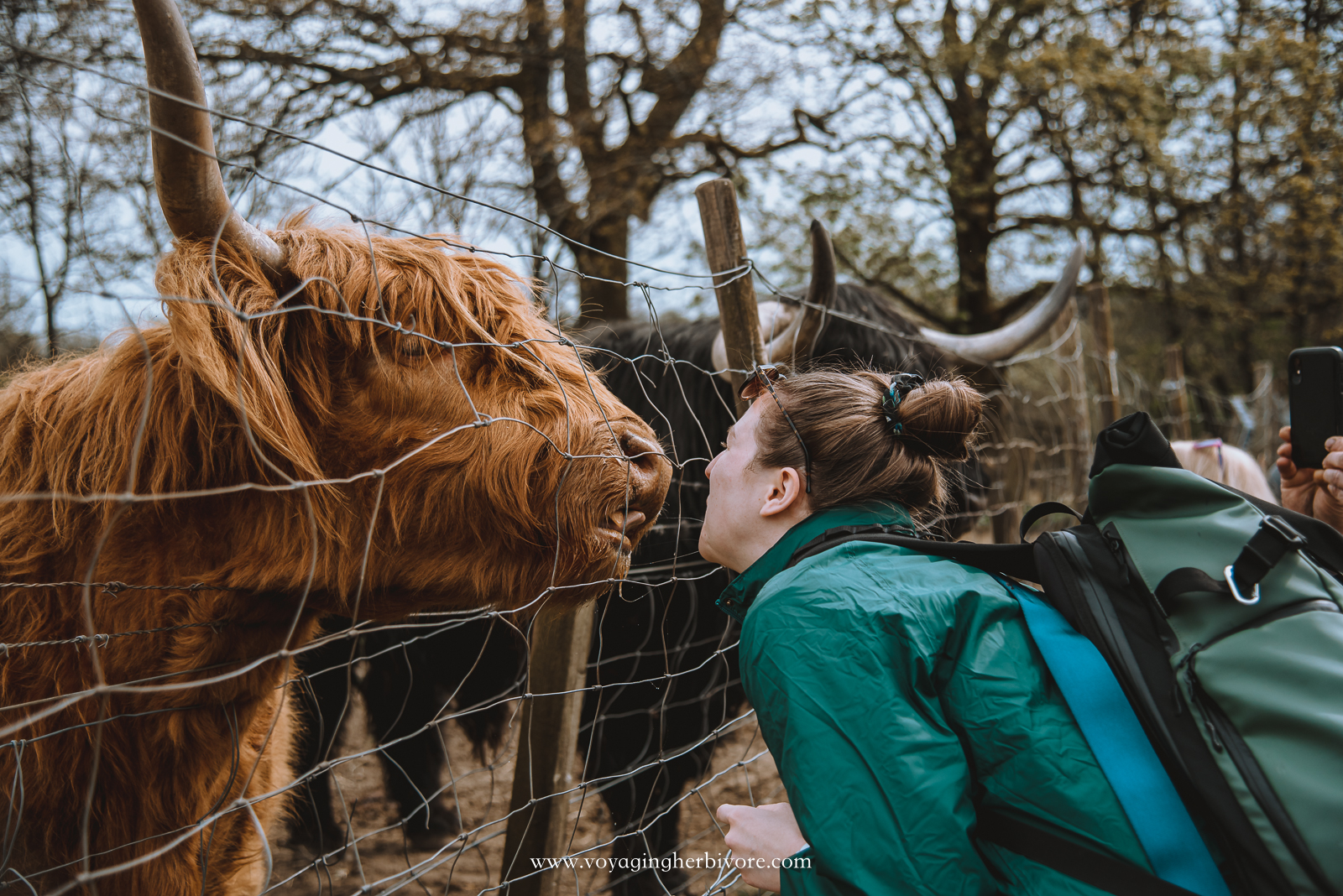 ---
5. Guided Whisky Tasting & Walking Tour with Snacks
Details at a glance:
From £55 (per person)
Free cancellation
Appetisers
Free Glencairn glass
Sample 5 different whisky options
Whisky and snacks?! Err, yes please!
Don a warm jacket and your most comfortable pair of shoes for this whisky experience, which includes strolling the streets of the city and taking in some of its most historical attractions, while buffing up on this cockle-warming brew!
You'll end this adventurous day in the city's stunning Old Town, where you'll get to stop by a few whisky bars and try out some of the dram for yourself. You will even get your very own free whisky glass to take away and remember your whisky-soaked, fun-filled day by!
---
6. 3-Day Speyside Whisky Trail Small-Group Tour from Edinburgh
Details at a glance:
From £355.68
For two people
3-day event (with 2-night accommodation)
Choice of 3-star hotel or a B&B
If whisky is something you'd like to dedicate a little more than a few hours to, this whisky experience is for you!
You'll set off (via coach) from Edinburgh and head to the region of Speyside (home to more than 40 whisky distilleries), and get to take in the mesmerising sights of the Highlands, including the Spey river and Cairngorms National Park, finally stopping in at 4 famous whisky distilleries, including the Glenlivet and Dalwhinnie. 
You'll then decamp at the scenic village of Grantown-on-Spey, where your accommodation is located. 
A truly memorable experience.
---
Whisky Tasting in Edinburgh FAQs
What is the difference between whisky and whiskey?
In terms of the generic product – nothing. 'Whisky' is the King's English spelling of the word, whereas 'whiskey' is American-English.
Why is Scotland famous for whisky?
Scotland is famous for its whisky drinks due to the natural conditions of its various regions. The five main 'whisky regions' are Speyside, Lowland, Highland, Isley, and Campbeltown. All of which have their own different, distinct taste characteristics that contribute to the various flavours of different Scottish whiskies.
Where can I taste whisky in Scotland?
We think the real question here is – where can't you taste whisky in Scotland?!

As well as indulging in one (or more – we're not here to judge!) of the aforementioned whisky tasting in Edinburgh experiences, Scotland is home to five whisky regions (as mentioned above), over 140 whisky distilleries, and countless pubs and whisky bars for you to enjoy a glass of Scotland's finest export.
Was whisky invented in Scotland?
It is largely agreed that – yes, whisky stemmed in Scotland. When European monks began  migrating north, they found that access to grapes for wine-making was scarce in northern Britain, so they had to adapt, and chose to use grain mash instead, which eventually resulted in Scotch whisky.
---
Final Thoughts
We hope this guide to whisky tasting in Edinburgh has quite literally whetted your appetite for a tour of the country's most iconic whisky distilleries, as well as a glass or two of the good stuff!
Don't forget to always drink responsibly!
---
More Scotland Posts
---
Free Resources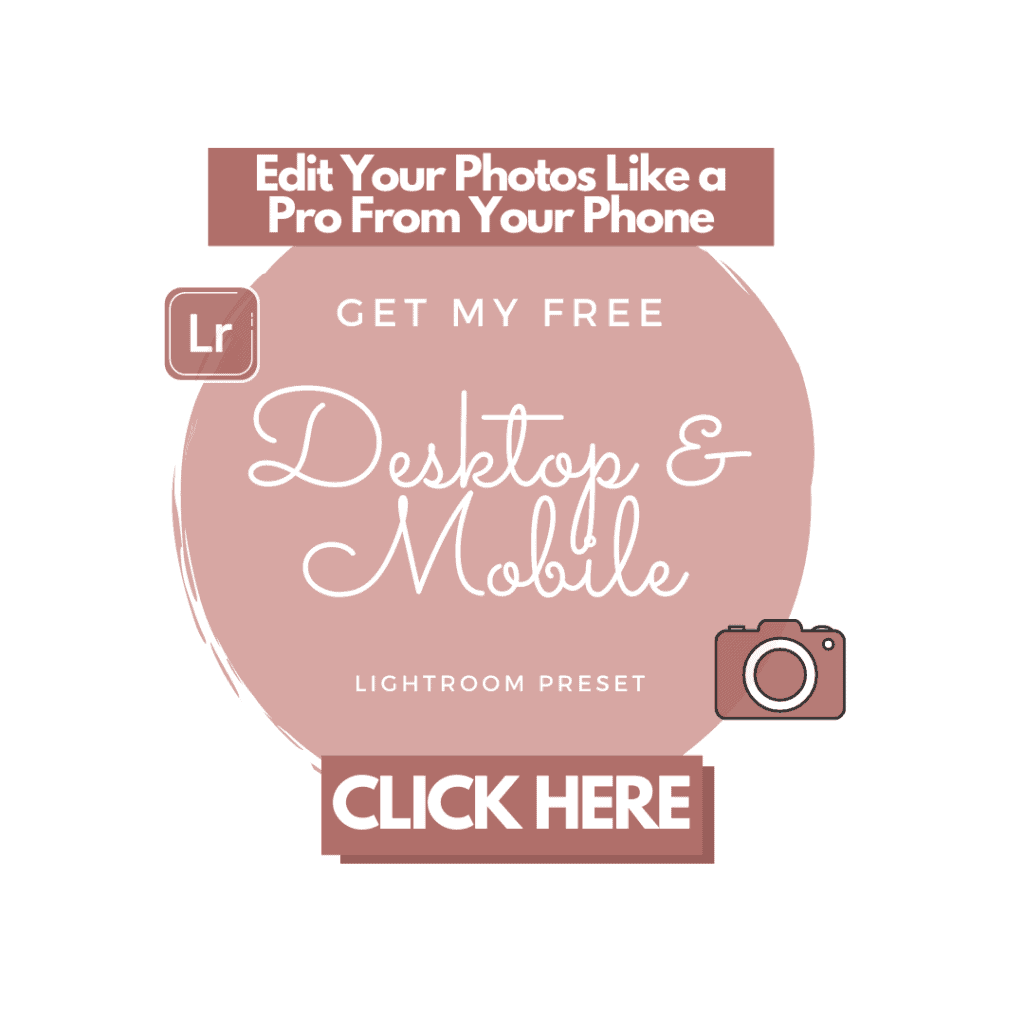 ---
What Camera Gear Do We Use?
If you want the full list of things we keep in our camera bag, check out the complete guide or browse our photography guides.
---
And as always, you can find more sustainable travel content on Instagram @VoyagingHerbivore, Youtube, and TikTok and to get updates straight to your inbox, enter your email below in the footer, or to the right on the sidebar.

If you found this guide helpful and want to help us keep these resources free,
please consider making your next Amazon, Expedia, Hostel World, Etsy, and Booking.com purchase through our links (just click right on those words – you can do it right now and unless you clear your cookies before your next purchase, it will remember). It costs you no extra and gives us a small commission. Thank you!
---
Pin Whisky Tasting in Edinburgh