If you like a unique cocktail and a bit of effort to find it – Edinburgh's speakeasy scene will not disappoint. With secret bars masquerading as fortune tellers, hairdressers, or detective agencies, Edinburgh is home to plenty of incredible hidden places to grab a unique cocktail!
Pubs, student bars, and upscale cocktail bars may all be found in the city, along with several hidden bars Edinburgh is housed in places like an ancient church. Here is the list of our favourite speakeasies in Edinburgh:

---
---
Edinburgh Speakeasies Map
---
1. Panda and Sons, Edinburgh
Address: 79 Queen St, Edinburgh EH2 4NF
Opening Hours: 4 PM – 1 AM
Panda and Sons is easily one of the most talked about speakeasies in Edinburgh. The front of this bar resembles a vintage barbershop, but once inside, you'll discover hidden stairs concealed behind a bookshelf. Panda and Sons, Edinburgh offers some of the best and most unique cocktails in the city, as well as a great atmosphere for dancing.
Cocktails are definitely something to write home about and are reasonably priced (Edinburgh is a major city after all) at about £9/cocktail. The bar has been shortlisted for and won numerous awards. If you're headed to Edinburgh and want an incredibly unique night out experience, look no further than Panda and Sons.
Read More: 15 MAGICAL Cocktail Bars in Edinburgh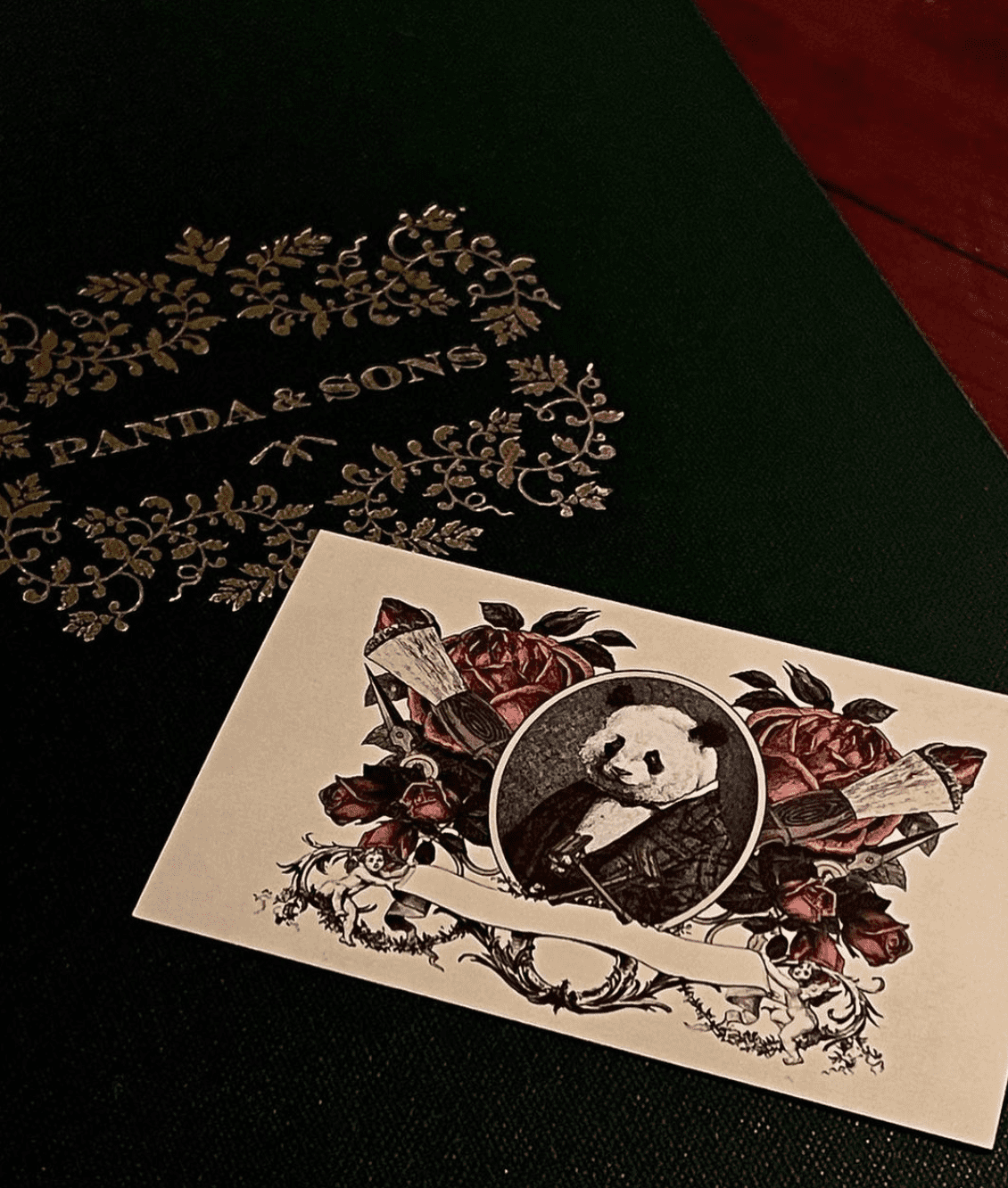 ---
2. Hoot the Redeemer
Address: 7 Hanover St, Edinburgh EH2 2DL
Opening Hours: 4 PM – 1 AM
From the same team that brought Edinburgh Panda and Sons comes Hoot the Redeemer. This unique hidden bar in Edinburgh can be found in the cellar of 7 Hanover Street. The bar is meant to transport you to a 1950s vintage funfair in New Orleans. Pass by the tarot reader and find yourself in a cinema-style bar complete with alcoholic slushies, free popcorn, and a booze-filled ice-cream vending machine (with labeled vegan options!). 
One of my favorite things about Hoot the Redeemer is that all of their beers and ciders are Scottish! Some brands frequently on tap include Pilot Beer, Stewart Brewing, Barney's Beer, Fallen Brewing, and Thistly Cross Cider. This helps the Edinburgh speakeasy lower its carbon footprint and support local businesses. I've personally tried Pilot, Stewart, and Thistly Cross – all of which are fantastic!
---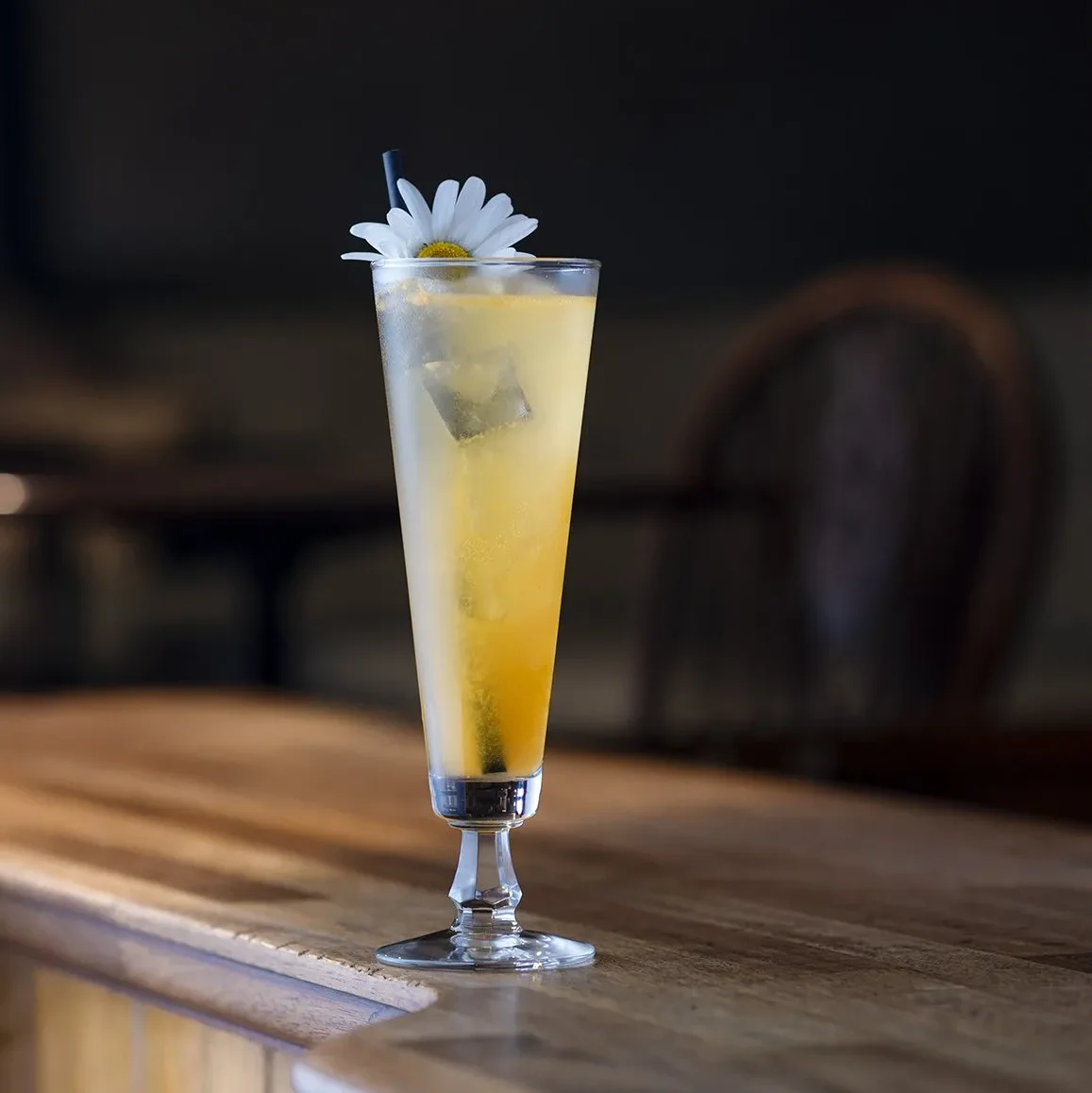 3. Bramble Bar, Edinburgh
Address: 16A Queen St, Edinburgh EH2 1JE
Opening Hours: 4 PM – 1 AM
Bramble, Edinburgh is a hidden treasure tucked inside Queen Street and is ranked number four in the UK's Top 50 Cocktail Bars list. This location, which is frequently visited by the city's bartenders, is a surefire winner when it comes to fantastic drinks. On the weekends they have live DJs and late-night partying.
---
4. The Raging Bull
Address: 161 Lothian Rd, Edinburgh EH3 9AA
Opening Hours: 4 PM – 1 AM
The ambiance at this pub is just as exciting, bright, and cozy as it is Instagrammable. They specialize in espresso martinis and drink-making classes which sets this pub apart from the others on Lothian Road. Their style is unique with its rustic walls, dozens of houseplants, marble tables, as well as a neon sign.
---
Things to do in Edinburgh
---
5. The Permit Room, Dishoom
Address: 3a St Andrew Square, Edinburgh EH2 2BD
Opening Hours: 8 AM – 12 AM
Dishoom in St Andrews Square, one of Edinburgh's (and London's) top curry houses, is well known, but what you may not know is that it also has an incredible bar hidden beneath the kitchen. 
The Permit Room has everything you might want and more, including exceptional service, top-notch cocktails, aesthetically pleasing decor, delectable small bites, and unforgettable real Parsi Theatre nights. An absolute must for anybody looking for a fantastic supper before an even greater night out.
The Permit Room is closed for now, but be sure to sign up below and we'll let you know when it reopens.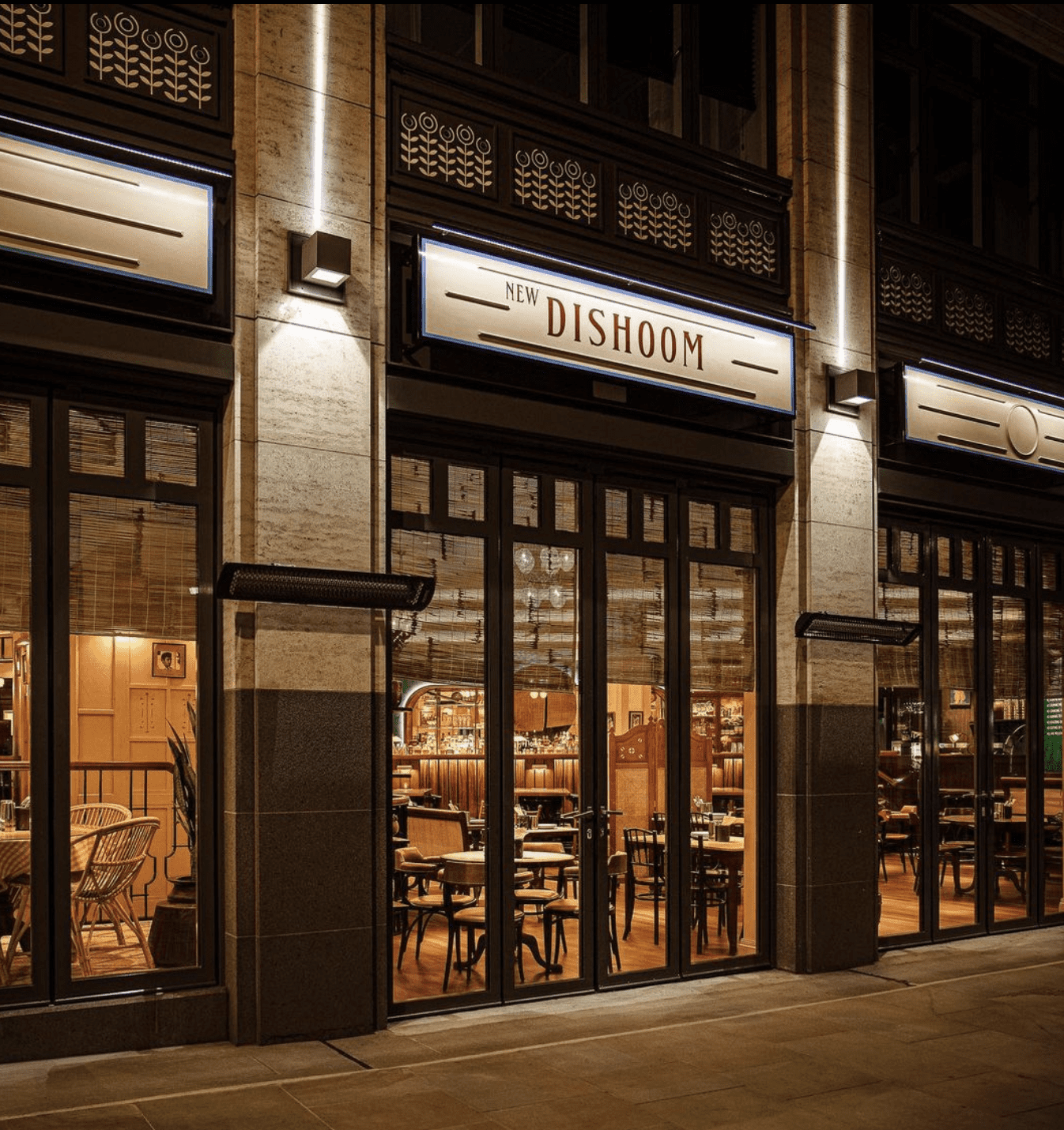 ---
6. Paradise Palms
Address: 41 Lothian St, Edinburgh EH1 1HB
Opening Hours: 4 PM – 1 AM
Paradise Palms is a complete room of fun, with a terrific ambiance and eccentric decorations that give it a nice exotic vibe so you feel like you are on vacation. Cocktail glasses' rims are decorated with vibrantly coloured flowers, and the décor's soft pastel blues, soft pinks, and orange-yellow hues give it a tropical feel.
Although it's not exactly a hidden bar in Edinburgh, it is highly underrated. They serve vegan and vegetarian food until 10 PM (although the kitchen is closed on Tuesdays) and their BBQ platter is one of my favorite dishes in Edinburgh. Just like the rest of their dishes, it is a generous portion. It's the perfect way to start of a night of delicious cocktails at speakeasies!
Read More: 31 SCRUMPTIOUS Vegan Restaurants in Edinburgh
---
7. Bryant and Mack Private Detectives, Edinburgh
Address: 87-89 Rose St N Ln, Edinburgh EH2 3DX
Opening Hours: 5 PM – 3 AM
Bryant and Mack, which is tucked away in the busy Rose Street nightlife, adds a fresh flavour to the neighbourhood's traditional gastropubs. The bar, which poses as a service where you can hire a private investigator, is comparable to the best speakeasies in the US. It's so hidden in fact that they don't even have a website (now that's my kind of speakeasy!).
In addition to house specialties like the Kettle and Lemongrass Gimlet, or a fantastic Black Tea Fleming, they specialise in traditional cocktails with a modern twist. This is definitely an Edinburgh speakeasy that you won't want to miss.
---
8. Dragonfly
Address: 52 West Port, Edinburgh EH1 2LD
Opening Hours: 4 PM – 1 AM
Dragonfly is the most eccentric Edinburgh cocktail bar in the city's old town, located in the heart of Grassmarket, mostly popular with the local group of art students. It is still one of Edinburgh's lesser-known pubs despite having fantastic cuisine and many comedy nights. It's self described as Edinburgh's longest-standing cocktail bar. Add this to your itinerary of touring speakeasies Edinburgh offers.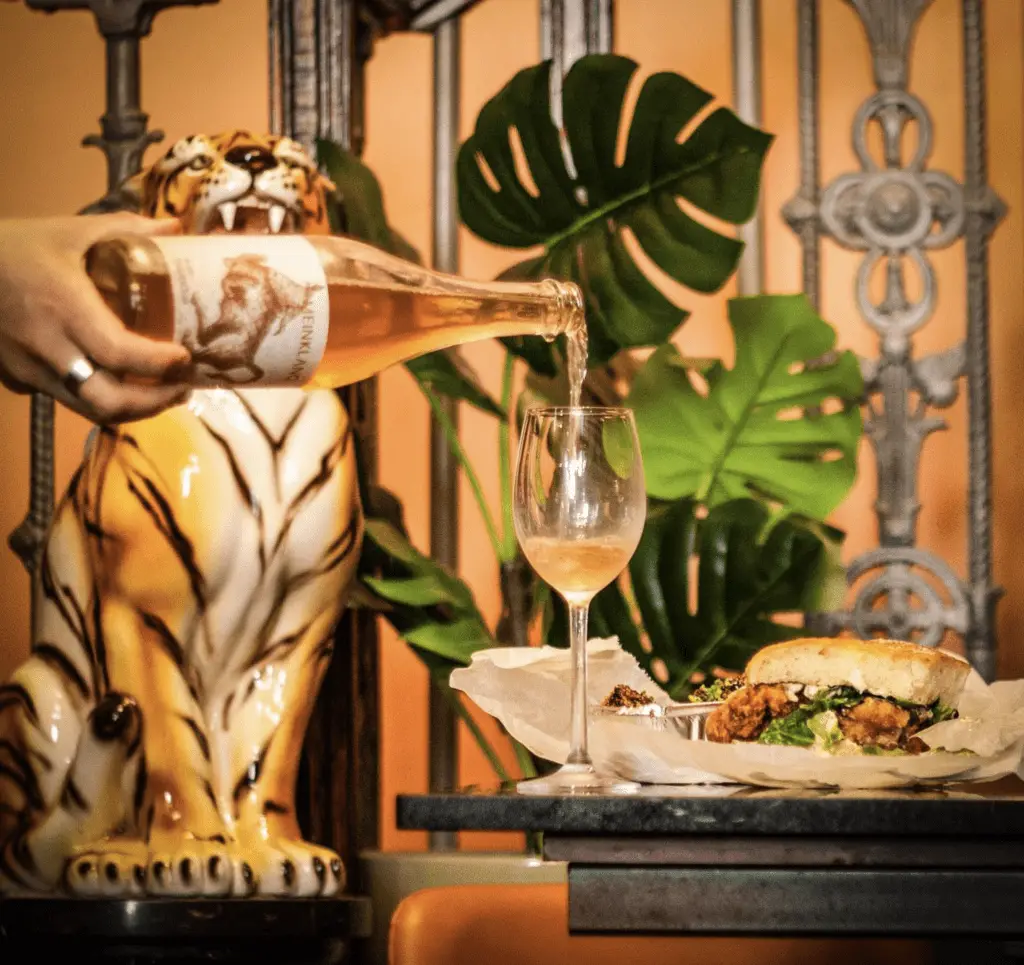 ---
9. The Sheep Heid Inn, Edinburgh
Address: 43-45 The Causeway, Edinburgh EH15 3QA
Opening Hours: 12 PM – 11 PM
This isn't your typical bar. This cosy pub in Duddingston dates back to 1360, and it is believed that Mary Queen of Scots visited on her way to royal palaces. The late Queen Elizabeth also visited in the early 200s. This distinctive bar also features its own on-site Victorian-era bowling lane, in addition to some interesting customers. This undiscovered hidden gem will be totally at home for history aficionados and traditionalists.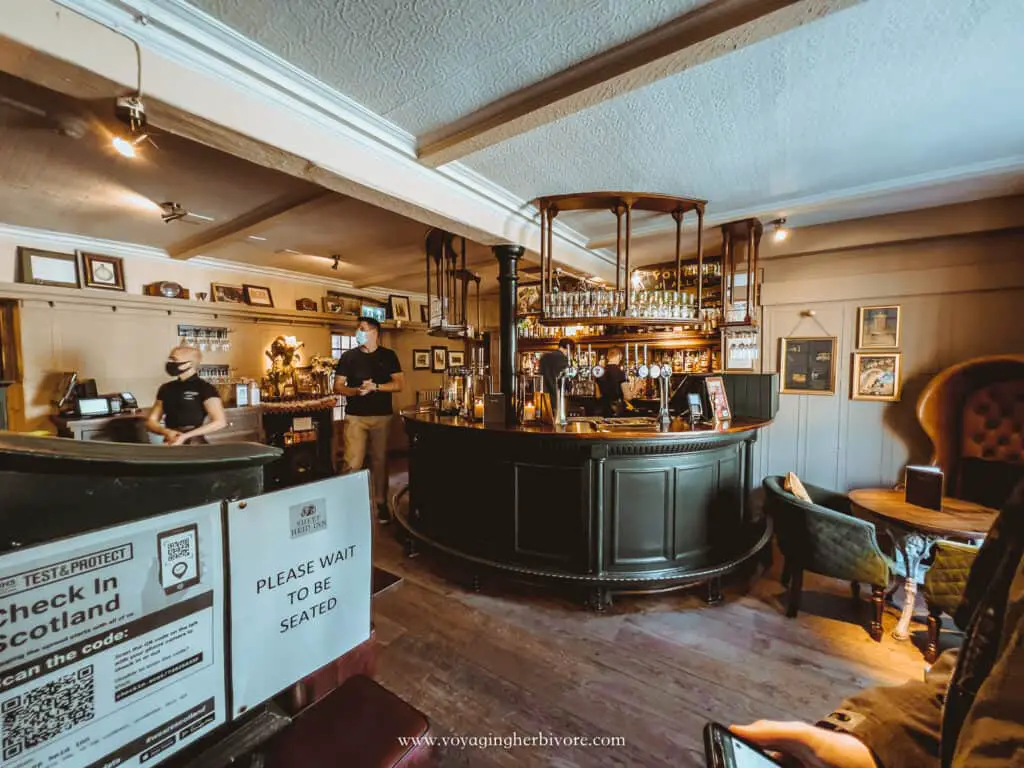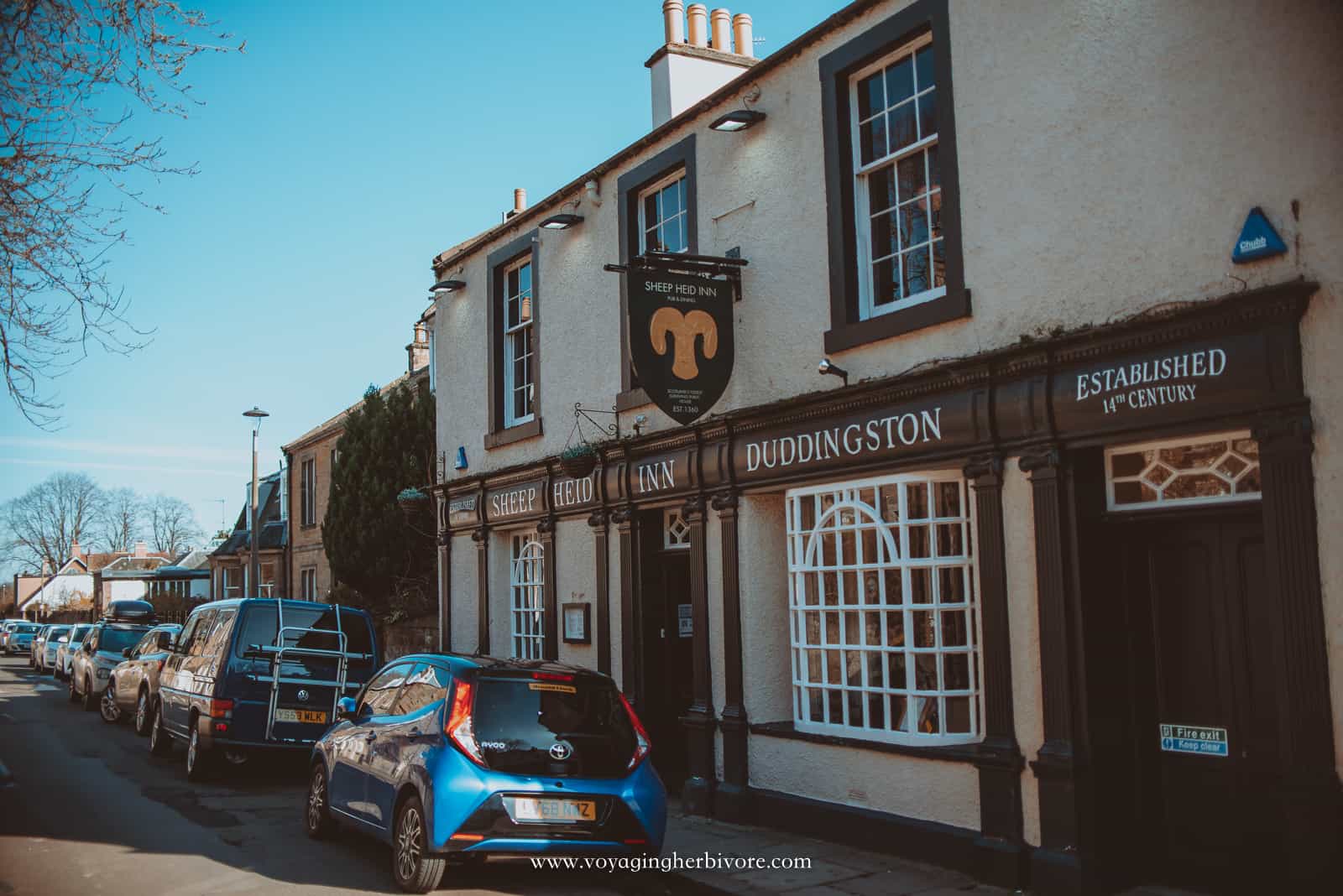 ---
10. The Mousetrap
Address: 180 Leith Walk, Edinburgh EH6 5EA
Opening Hours: 4 PM – 1 AM
The Mousetrap appears rather ordinary when you look at it from the street, and because it is surrounded by so many other pubs, it is frequently disregarded, but it is among the best-hidden bars that Edinburgh has. 
Once you enter, however, the exterior of the typical bar immediately disappears, and the pub transforms into a gamers' haven. The pub's decor combines the old with the new, including vintage arcade games and classic board games.
---
11. Lucky Liquor Co
Address: 39A Queen St, Edinburgh EH2 3NH
Opening Hours: 4 PM – 1 AM
This little tavern in the New Town part of Edinburgh is often crowded with locals. The cocktail menu is consistently changing because 13 new cocktails made from 13 different bottles are added every 13 weeks. You can always discover something new here because the blends frequently contain more exotic and occasionally handmade components.
---
12. Tonic Bar
Address: 34A N Castle St, Edinburgh EH2 3BN
Opening Hours: 5 PM – 1 AM
The popular George Street in Edinburgh is known for numerous pubs and cocktail bars, yet few people have been to Tonic. This bar offers fantastic traditional drinks in addition to having on-site DJs several times a week. This location is ideal for a night out with friends if you are in the mood for drinking, dancing, and singing.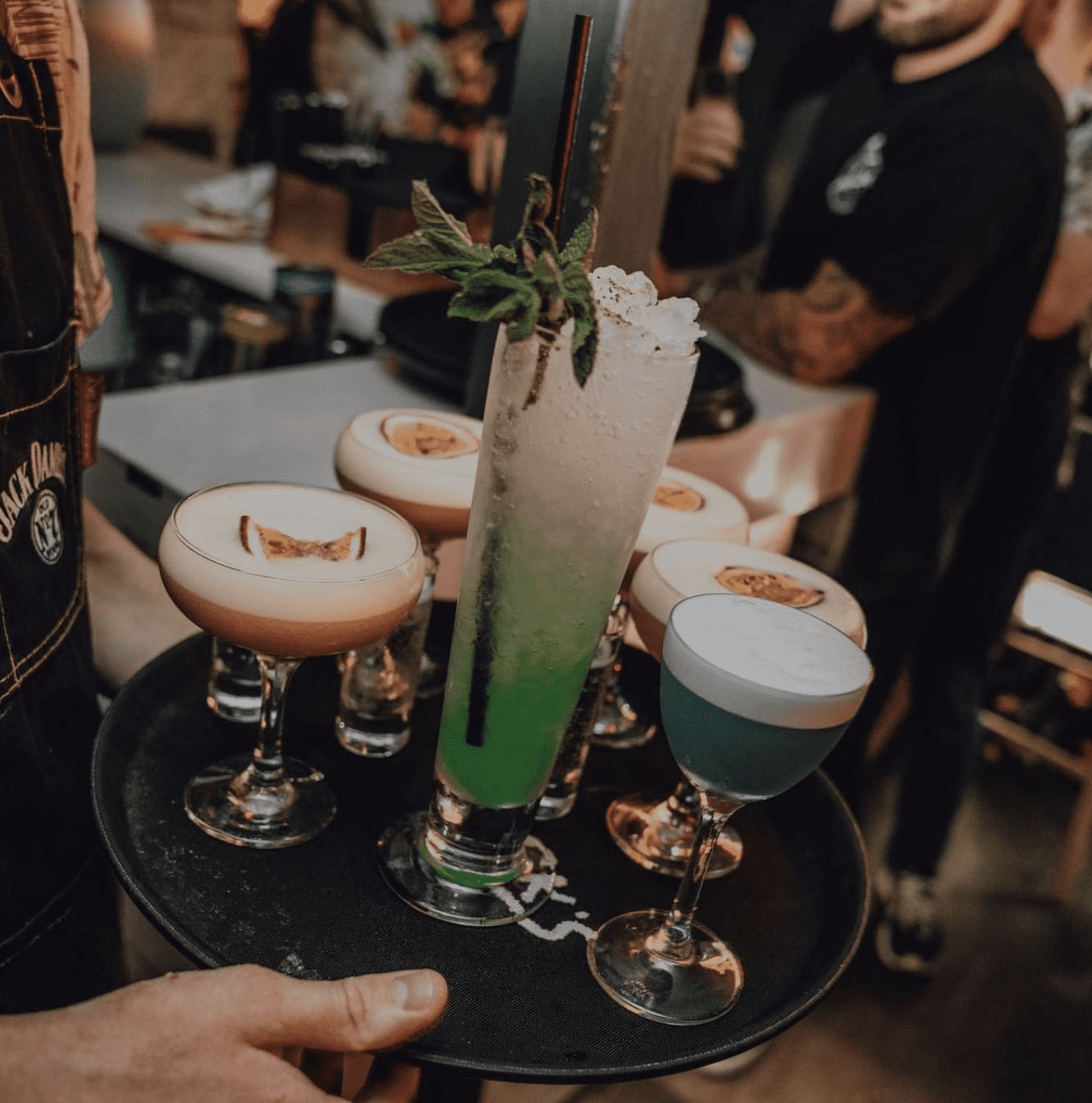 ---
13. Stay Central Hotel
Address: 139 Cowgate, Edinburgh EH1 1JS
Opening Hours: 4 PM – 1 AM
There are many secret bars Edinburgh is famous for, but you may have not heard of the café run by Stay Central, which is located on Cowgate street. You'll like sipping on the wines, artisan brews, and hard seltzers that are offered since it is also really elegant.
---
14. The Jazz Bar, Edinburgh
Address: 1a Chambers St, Edinburgh EH1 1HR
Opening Hours: 5 PM – 3 AM
The Jazz Bar, a chic bar with live music featuring the most intriguing talents in the city, is tucked away below the bustle of Chambers Street. Follow the colourful neon lights to a low-ceilinged area with candlelights and a staff of knowledgeable mixologists.
---
15. Under The Stairs, Edinburgh
Address: 3A Merchant St, Edinburgh EH1 2QD
Opening Hours: 4 PM – 12 AM
A secret treasure called Under The Stairs may be found underneath the famous George IV Bridge. This cosy area is decorated more in the manner of someone's living room than a regular bar, complete with blazing flames and inviting sofas. A seasonal meal is available along with premium wines, craft beers, and exceptional cocktails.
Under The Stairs could do a lot more in the way of vegan food options, so depending on dietary restrictions, it may be best to eat at one of Edinburgh's many vegan-friendly restaurants, and then head to this hidden gem for a drink.
---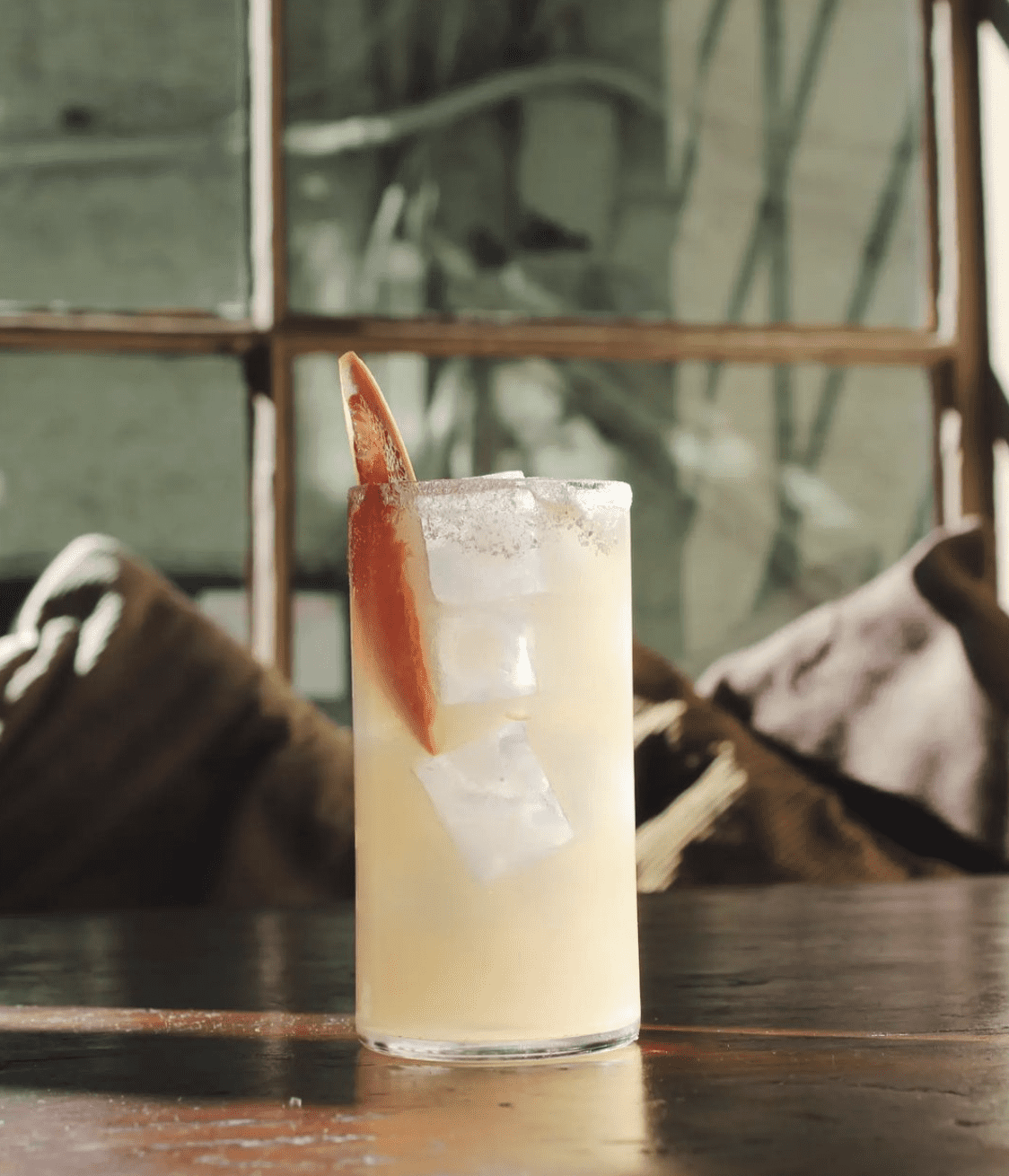 16. The Last Word Saloon
Address: 44 St Stephen St, Stockbridge, Edinburgh EH3 5AL
Opening Hours: 4 PM – 1 AM
The Last Word Saloon is a dimly lit antique pub on St. Stephen Street in Stockbridge that serves cocktails and single malt whiskies. The same people that gave you Bramble, one of the speakeasies Edinburgh's most well-known for, are behind it.
The Last Word Saloon has a fairly extensive whisky list so it really is a great place to finish off your evening of speakeasies in Edinburgh.
Read More: Whisky Tasting in Edinburgh: Our Top 6 Picks
---
17. Cask Smugglers
Address: Waverley Mall Rooftop, 3 Princes St, Edinburgh EH1 1BQ
Opening Hours: 11 AM – 1 AM
Cask Smugglers is a hidden speakeasy pub in Edinburgh that draws inspiration from the history of whiskey smuggling in Scotland. This location offers exquisite Peruvian food in addition to a variety of inventive drinks, making it ideal for anyone seeking a unique experience.
Cask Smugglers is also one of Edinburgh's best rooftop bars, with cozy domes that are available year-round. Play your own music and ring the doorbell to have a server bring you more food or drink.
Read More: 15 STUNNING Rooftop Bars in Edinburgh With Gorgeous Views
---
18. The Bon Vivant
Address: 55 Thistle St, Edinburgh EH2 1DY
Opening Hours: 4 PM – 11 PM
The Bon Vivant, a pub and restaurant with a feel of the continent, is tucked away down Thistle Street in New Town. Expect champagne and drinks in a laid-back setting, along with modest, flavorful meals prepared with thoughtfulness. They don't have any marked vegan options on their sample menu, so it would be best to call ahead to confirm that something special can be made.
---
19. The Voyage of Buck
Address: 29-31 William St, Edinburgh EH3 7NF
Opening Hours: 12 PM – 12 PM
You may excuse yourself for thinking the intricate backstory of the figure who served as the model for The Voyage of Buck was factual, but sadly, that's not the case. But there are many more factors that contribute to The Voyage of Buck's allure. 
Get your sequins and finest shoes ready for this one at the art deco pub with a 1920s ambiance that is tucked away on William Street in the West End. It may take you a good half hour to pick from the enormous 25-page cocktail menu, but it will be worth the wait thanks to the award-winning bartenders and a variety of inventive ingredients!
---
20. The Voodoo Rooms
Address: 19a W Register St, Edinburgh EH2 2AA
Opening Hours: 5 PM – 11 PM
The Voodoo Rooms is a fantastic location to hang out and a unique place to have a drink. There is lots of seating to relax on, making it the ideal location for having a quiet drink with your lover or friends. Relax with a drink made of crushed ice and your preferred alcoholic beverage while lounging in retro-style seats that evoke movie theatres. 
On the cocktail menu, there aren't any drinks as apparent as a Mudslide or a Sex on the Beach. Instead, be ready for unique artisan beers, tequila slushies, and boozy ice cream that you won't find anywhere else in the city.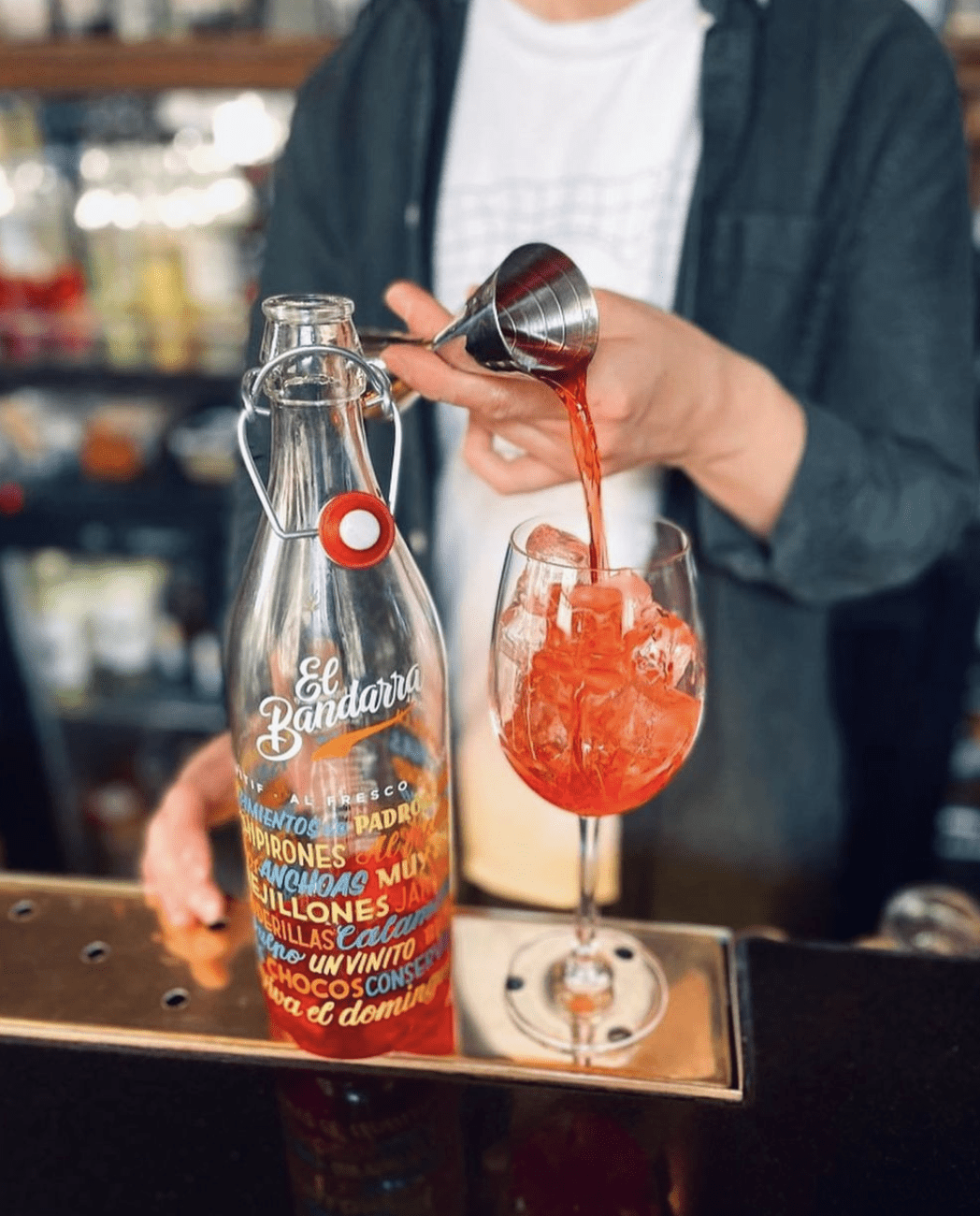 ---
Speakeasies in Edinburgh FAQs
Where to find the best speakeasies, Edinburgh?
These mysterious Edinburgh pubs range from cosy cocktail lounges hidden behind barbershops to underground jazz clubs, and they all promise to make your next night out more intriguing. Look for them on every corner of the city, starting with Queen street.
Are bars in Edinburgh expensive?
The cost of a pint in Edinburgh is now the sixth most expensive in the entire United Kingdom and the most costly in Scotland. Bars can also be pricey, so make sure to check the price list before you order.
Are there any vegan options in Edinburgh bars?
Edinburgh is known as the UK's Most Vegan-Friendly City. Edinburgh is at the top of the list for restaurants that welcome vegans, so in the bars, you will find some good vegan options as well.
---
Explore more of Edinburgh
---
Free Resources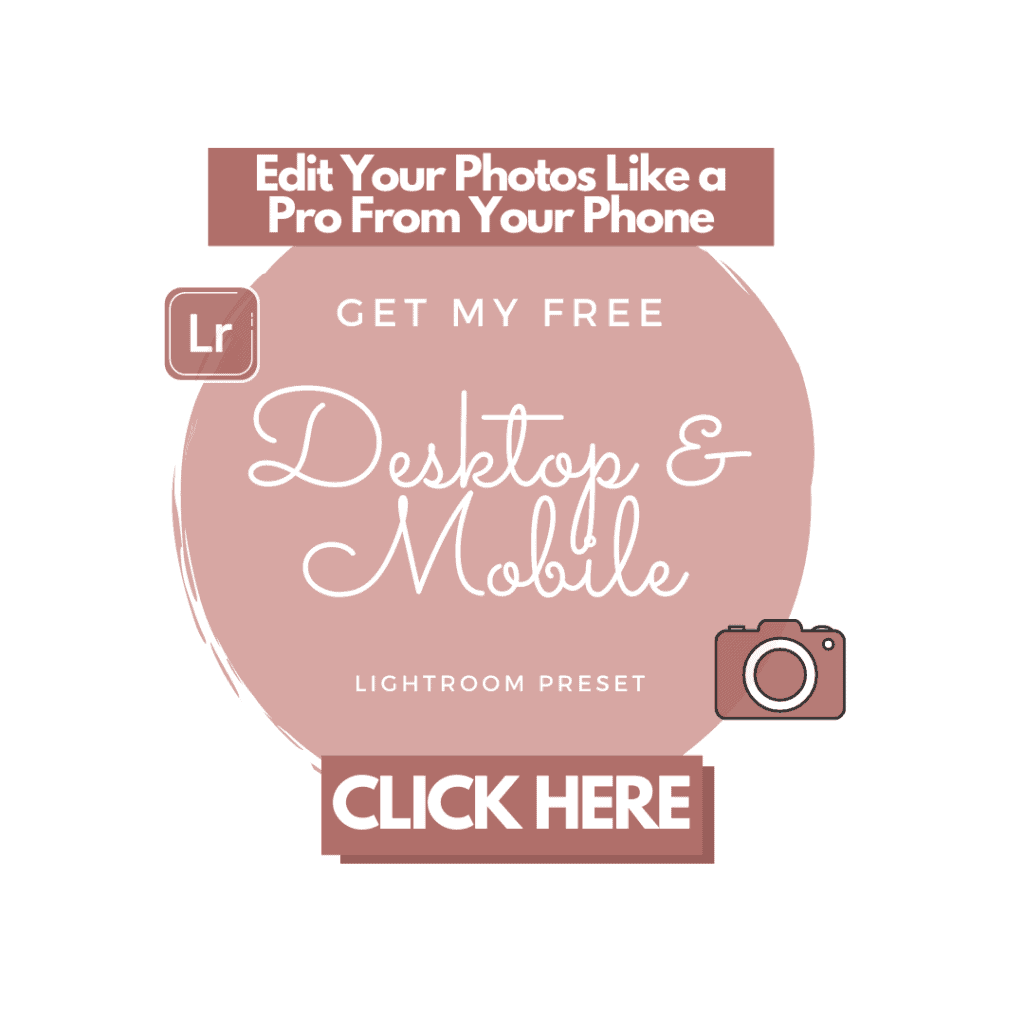 ---
And as always, you can find more sustainable travel content on Instagram @VoyagingHerbivore, Youtube, and TikTok and to get updates straight to your inbox, enter your email below.

If you found this guide helpful and want to help us keep these resources free,
please consider making your next Amazon, Expedia, Hostel World, Etsy, Trivago, and Booking.com purchase through our links (just click right on those words – you can do it right now and unless you clear your cookies before your next purchase, it will remember). It costs you no extra and gives us a small commission. Thank you!
---
Pin Speakeasies in Edinburgh