The historical Scottish city of Edinburgh is known for its culture, beautiful architecture, the Fringe Festival, and of course – the castle. But did you know it's also a hotspot for literary lovers?
Edinburgh is known for being one of the top European cities boasting some of the most beautiful bookstores in the world. So if you're looking for advice about some of the most gorgeous bookshops in Edinburgh – you've come to the right place!
---
---
The 11 most gorgeous bookshops in Edinburgh in no particular order–and just waiting to be explored by you….
1.  Topping & Company
Address: 2 Blenheim Pl, Edinburgh EH7 5JH
Hours: 9am-9pm, Sat-Fri.
Food/drink available: Yes (warm beverages)
One of the newer independent bookshops of Edinburgh, Topping & Company also has stores located in Bath, Ely, and St. Andrews. Situated in Blenheim Place, the Edinburgh branch of Topping & Company opened its doors in 2019 – and it is a book lover's dream!
Spreading over two floors and boasting a number of titles that is around the 70,000 mark, Topping & Company's Edinburgh branch is one of the largest independent bookshops in the UK.
You may be wondering if this bookstore has an adjacent coffee shop to take a book and enjoy a warm drink? The answer is no… instead they go one better and offer all their visitors free tea! Books and free tea?! Where do we sign up?
So, while you're browsing the shelves with a warm brew in your hand (they also have tables too – don't worry!), you can take in the beautiful, homely aesthetics of the shop. With its wooden shelves and staircases, this bookshop in Edinburgh really is the epitome of cosy.
---
2.  Armchair Books, Edinburgh
Address: 72-74 West Port, Edinburgh EH1 2LE.
Hours: Varies.
Food/drink available: No.
Love the smell of old books? Then get this little indie bookstore on your bucket list now!
If thrifting holds a place in your heart, then Armchair Books, Edinburgh, is a must-visit. This West-Port (the bookseller hotspot) second-hand bookshop looks deliciously retro on both the inside and the exterior.
Although Armchair Books is considerably smaller than the likes of Topping & Company, it is quite literally floor-to-ceiling books in there! And the narrow, windy corridors will be sure to ignite the bookworm inside you!
And if you don't feel like trekking too far to your next bookish location, you're in luck! Right next door to Armchair Books is yet another bookstore, Peter Bell Books. This brings us to our next pitstop…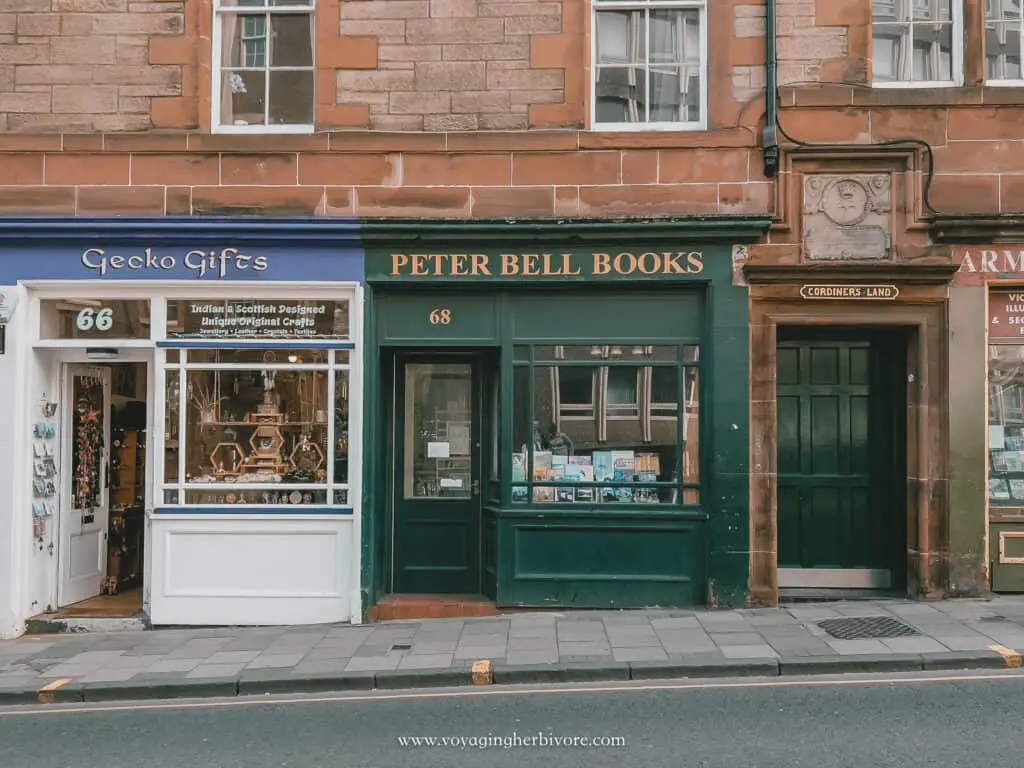 ---
3.  Peter Bell Books
Website: None.
Address: 68 West Port, Edinburgh EH1 2LD
Hours: Unknown
Food/drink available: No
So, while you're likely to find any second-hand book of your choosing inside Armchair Books, Peter Bell Books is a little more specialist. With its specialty being antiquarian Scottish interest books, art, history, and philosophy books, it is almost exclusively non-fiction. However, like Armchair Books, Peter Bell Books is also a second-hand bookstore.
Peter Bell Books has been in business for almost fifty years, making it a long-standing second-hand independent bookstore that has more than weathered a few economical storms!
While non-fiction books aren't necessarily every book lover's cup of tea, you may bag yourself a second-hand gem, as the store also holds various collector's works. When in Rome, right?
---
4.  Blackwell's Bookshop
Address: 53-62 South Bridge, Edinburgh EH1 1YS
Hours: 10am-6pm
Food/drink available: Adjacent Café Nero
Based in South Bridge in the heart of Edinburgh's Old Town, Blackwell's Bookshop is Edinburgh's oldest bookstore and boasts an impressive three floors of literary goodness.
Despite its age, Blackwell's is laced with a modern interior and is light and spacious. It often hosts events too, such as live in-conversations, book launches, and even games nights. Blackwell's is also the place to go if you like to collect signed copies of your favorite books.
Also, Harry Potter fans will delight because Blackwell's has a whole section dedicated to the spectacular spectacled wizard. Yes – you read that right: a whole section. This area of the building boasts numerous different editions and various merchandise for Harry Potter fans of all ages.
---
5.  Golden Hare Books
Address: 68 St Stephen St, Stockbridge, Edinburgh EH3 5AQ
Hours: 10am-6pm
Food/drink available: No
Perhaps one of the most noticeable and aesthetically pleasing of the bunch, Golden Hare Books is not one to miss… and you actually can't miss it. Founded in 2012 and painted a midnight blue with the store's name emblazoned in large gold lettering, not to mention an image of its mascot–a golden hare–painted on the front, Golden Hare Books is located in Stephen Street of the Stockbridge part of Edinburgh and is an award-winning (Independent Bookshop of the Year in 2019) indie bookshop known to be one of the most well-curated bookshops in the city.
Can't make it in person, you can still support them through their Bookshop profile!
---
---
6.  Transreal Books
Address: 46 Candlemaker Row, Edinburgh EH1 2QE
Hours: 12-5pm
Food/drink available: No
Sci-fi and fantasy fiction lovers will likely already be aware of Transreal Books because this Edinburgh bookstore is the Holy Grail when it comes to the works of these genres that are harder to get hold of.
Located in the gothic-sounding Candlemaker Row–a stone's throw away from Greyfriars Kirkyard (made famous for featuring in the Harry Potter movies, of course)–and is a little diamond waiting to be ticked off of every book lover's bucket list.
---
7.  McNaughtan's
Address: 3A, 4a Haddington Pl, Edinburgh EH7 4AE
Hours: 11-5pm, Tue-Sat
Food/drink available: No
Pleasantly located in Haddington Place, this bookstore has a quaint little courtyard in front… and the interior? Well. Let's just say it's a bookworm's paradise.
McNaughtan's is famed for being the oldest second-hand and antiquarian bookstore in Scotland. They also hold regular events, so if you're visiting Edinburgh and are lucky enough to combine your trip timing with one of these events, you can treat yourself to a mini-book festival, fair–and even one of their regular book club evenings.
This Edinburgh bookstore is just around the corner from our previously-mentioned Toppings & Company, and is next door to our next bookish contender…
---
---
8.  Typewronger Books
Address: 4a Haddington Pl, Edinburgh EH7 4AE
Hours: 11-9pm
Food/drink available: No
Perhaps the bookstore with the best name, Typewronger (as the name may suggest) also sells typewriters as well!
This bookstore is like something members of the Beatnik generation would have flocked to back in the 1960s, and is a regular meeting spot for the local community of writers, artists, and musicians. Typewronger Books may be the smallest bookstore in Edinburgh, but it certainly has the biggest personality.
They also host regular events such as poetry readings, talks by authors, and so on. The interior is quirky and friendly, and it is the only shop on this list where you may come away with a typewriter as well as a book or two!
---
9.  Edinburgh Books
Address: 145-147 West Port, Edinburgh EH3 9DP
Hours: 10am-6pm
Food/drink available: No
Formerly known as West Port Books, Edinburgh Books is the largest second-hand bookstore (and another award-winner) in the city.
Edinburgh is a bookworm's haven because it has its very own Book Quarter. Located in the West Port area, Edinburgh Book Quarter features Edinburgh Books, Andrew Pringle Booksellers, Armchair Books, Main Point Books, Peter Bell Books, and a specialist foreign language bookshop with no name… so if books are on your agenda, spend the afternoon perusing the Quarter.
Oh, and look out for Clarence and Graham while you're there…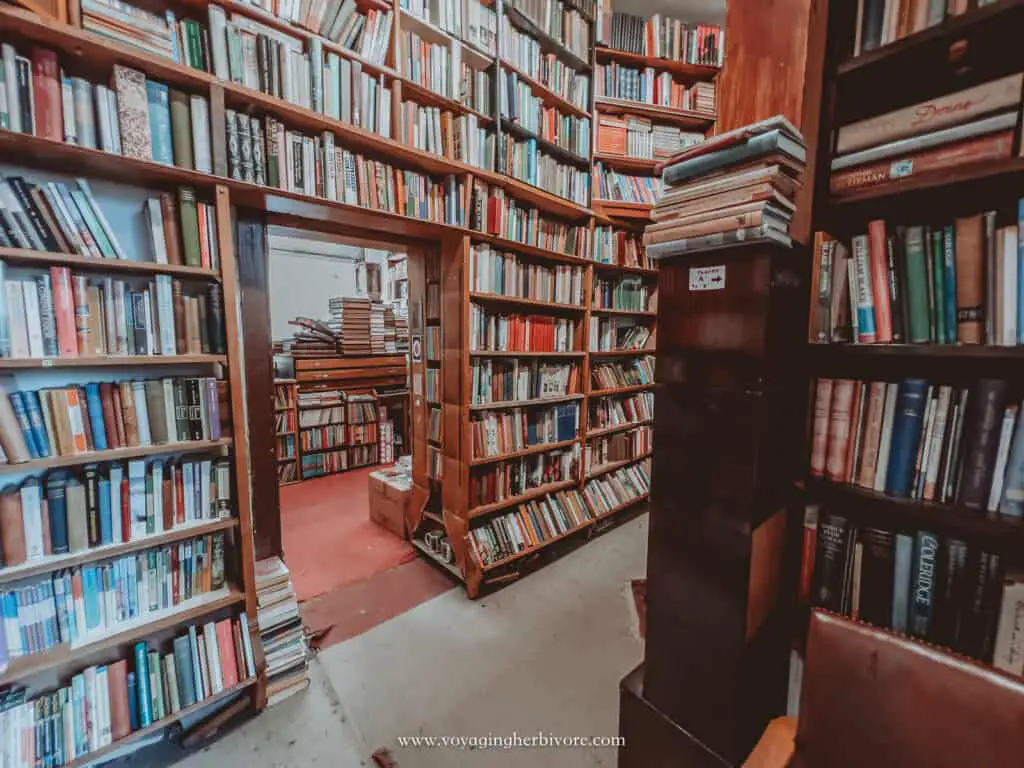 ---
10.  John Kay's Shop
Address: 8 Victoria St, Edinburgh EH1 2HG
Hours: 11am-5pm
Food/drink available: No
John Kay's can be found in between St. Giles' Cathedral and the Scotch Whisky Experience on Victoria Street (the inspiration behind Diagon Alley in Harry Potter, just FYI) and is formerly known as The Old Town Bookshop – and the area certainly has an old town feel to it, with its cobblestones and vintage-looking stores. At first glance, you might think you're in New Orleans!
And the interior is just as quirky as the outside! With artistic prints, hanging hot-air balloon decorations and various globes, John Kay's looks almost like the curiosity cabinet of a strange and wonderful scholar from yesteryear.
If you're a collector of vintage rare books, you may be in luck during your trip, as John Kay's stocks some of the rarer editions of famous classics, as well as lots of quirky little gifts to purchase as a souvenir.
---
More Things To Do in Edinburgh
---
11.  Andrew Pringle Booksellers
Address: 68 West Port, Edinburgh, EH1 2LD
Hours: 11am-17:30pm
Food/drink available: No
Located at 68 West Port, Andrew Pringle Booksellers is part of Edinburgh's famous Book Quarter, and focuses on second-hand books of the antiquarian, art, and Scottish history topics. It also sells legal books and maps.
Looking every bit the vintage bookshop, Andrew Pringle Booksellers is painted a rich red, and has been in business for almost thirty years. It is also a member of the Antiquarian Bookseller Association, meaning you may pick up a rare gem during your visit.
---
Supporting Independent Bookshops
If you can't make it to Edinburgh this year, but really love to support independent bookshops, you can do so here.
We hope you have found this article insightful, and has whetted your appetite for a literary trek to the beautiful, historical city of Edinburgh, Scotland. Your visit will no doubt allow you to visit all eleven of these bookish gems – and more!
---
---
More Scotland Posts
---
Free Resources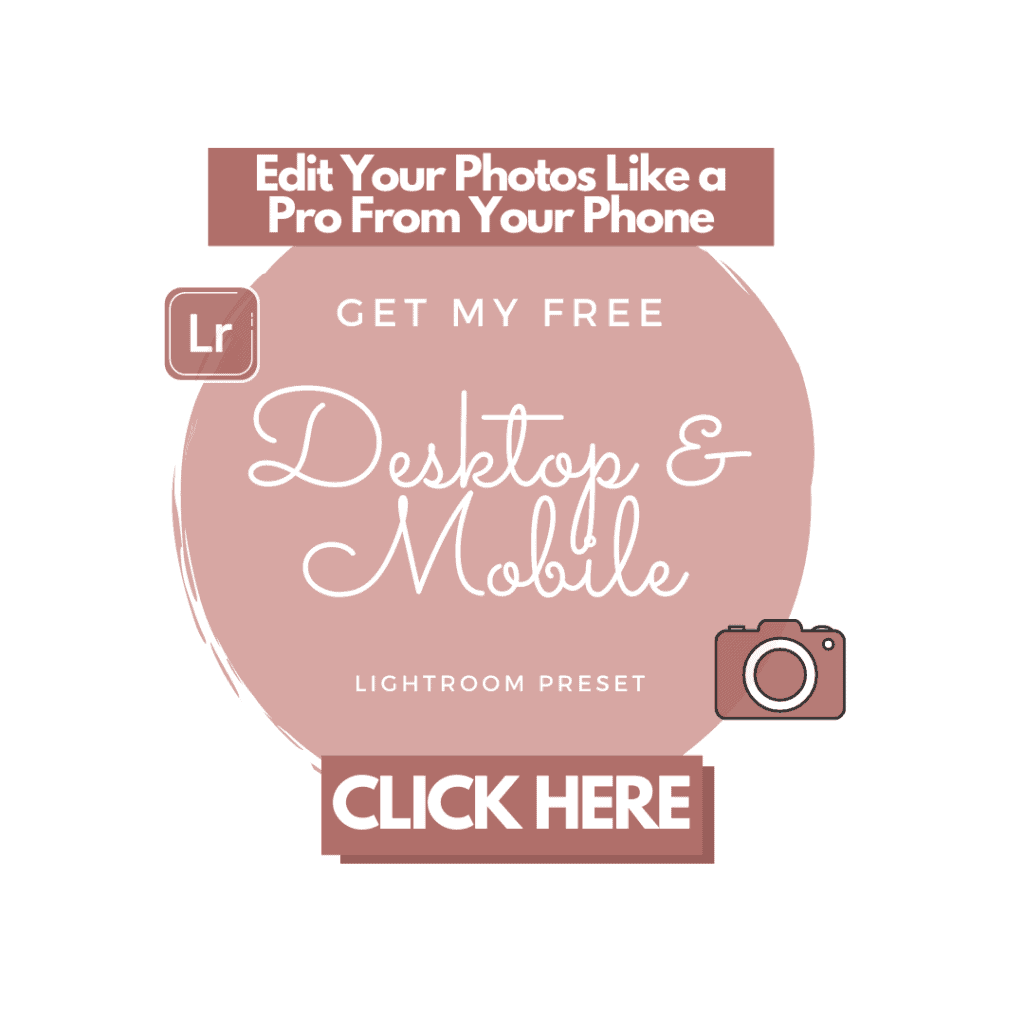 ---
And as always, you can find more sustainable travel content on Instagram @VoyagingHerbivore, Youtube, and TikTok and to get updates straight to your inbox, enter your email below.

If you found this guide helpful and want to help us keep these resources free,
please consider making your next Amazon, Expedia, Hostel World, Etsy, Trivago, and Booking.com purchase through our links (just click right on those words – you can do it right now and unless you clear your cookies before your next purchase, it will remember). It costs you no extra and gives us a small commission. Thank you!
---
Pin Independent Edinburgh Bookstores for Later