There are few couples in the world who don't consider Paris a romantic destination. The city of love, however cheesy it may seem, is one of the ultimate romantic places on earth. 
Long walks along the Seine, street musicians, incredible art, all of which will inspire you to show your love and feel all the emotions with your partner. In this guide, we're discovering the BEST romantic things to do in Paris for couples.
---
More Paris Posts
---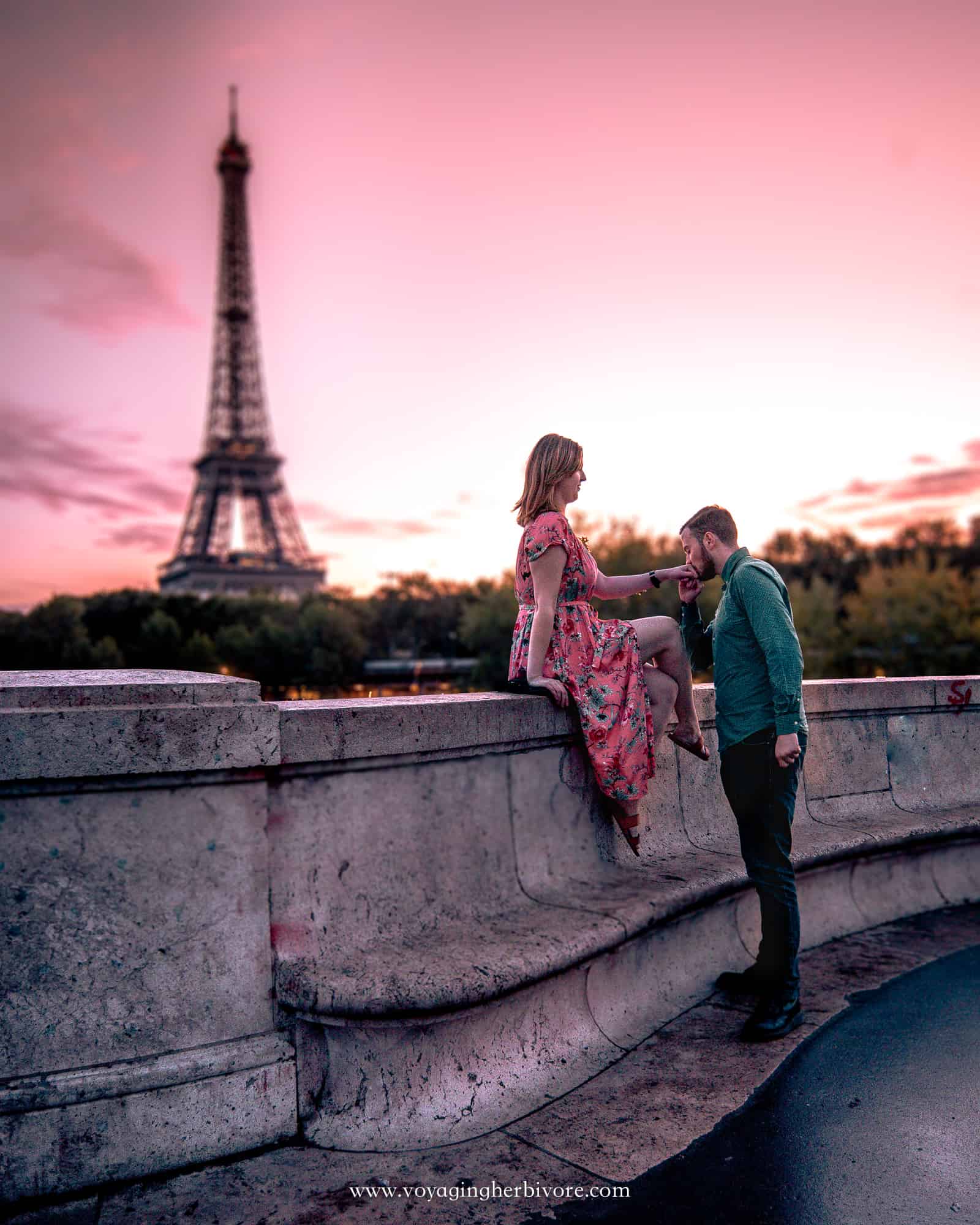 ---
This site is user-supported and that's why we use affiliate links. At no extra cost to you, we get a little bit of money when you purchase something through one of our links. Thank you for helping support ethical, sustainable, and plant-based travel! You can read more about our affiliate disclosure policy here.
---
What Camera Gear Do We Use?
If you want the full list of things we keep in our camera bag, check out the complete guide or browse our photography guides.
---
Free Resources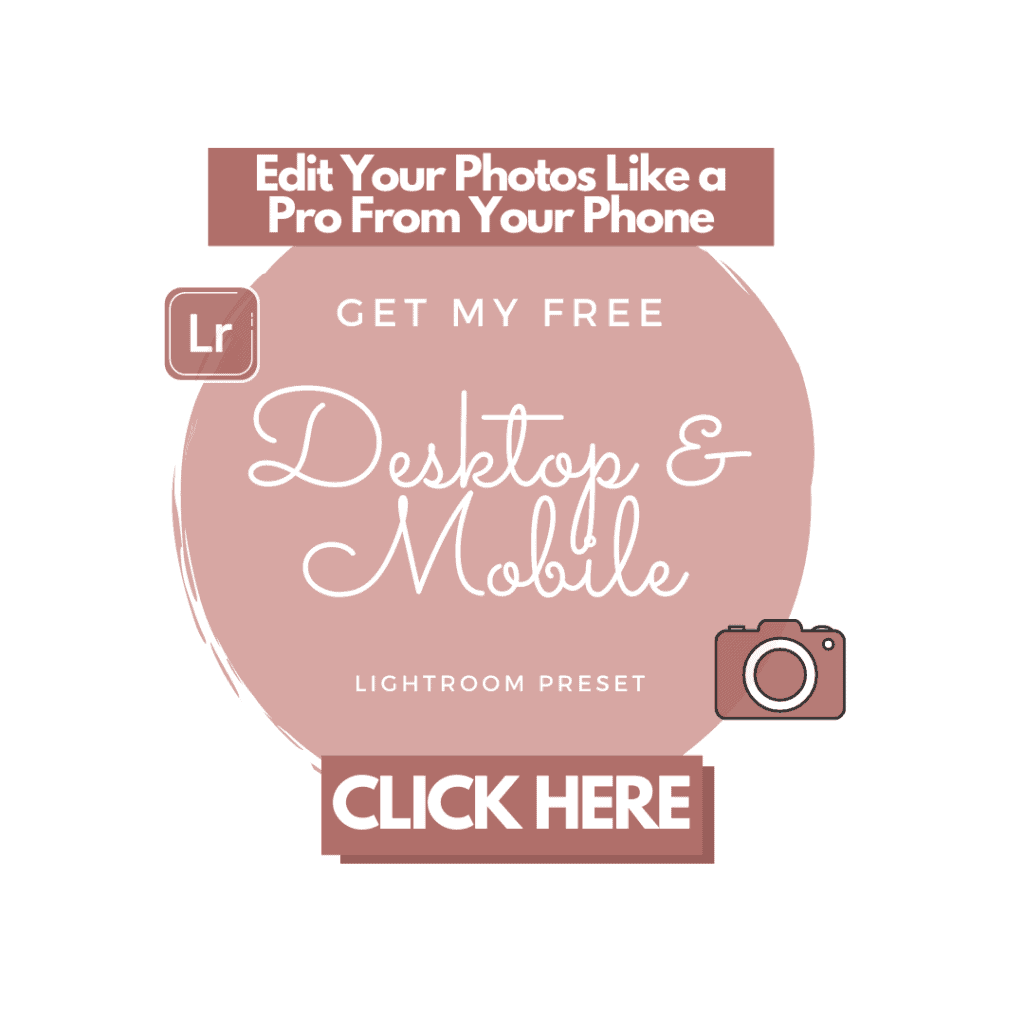 ---
Sunset Walk by the Seine and Picnic Dinner in Front of the Louvre
Paris is full of gorgeous parks and fantastic viewpoints, so it's not at all unusual to find people picnicking (wine optional but recommended!) along the Seine or in a green space. Do as the locals do and grab some takeout from a local restaurant or convenience store. We decided to try it out and grab some to-go vegan salads and wraps and head over to Louvre. This is among the first romantic things to do in Paris on your holiday.
Monoprix is one of the best supermarkets where you can grab snacks and they often have excellent vegan options (couscous salad highly recommended). You can also buy fresh fruits and smoothies to snack on while exploring the city. You will find these supermarkets hidden in side streets but very close to the main attractions.
With your favourite food, you can start your walk by the river anywhere from Paris' botanical gardens towards the Louvre, or on the other side from the Eiffel tower toward the museum. Find the stairs that allow you to go to the lower level and walk right above the Seine. 
Once you arrive at the Louvre you can sit by the gorgeous fountain in Jardin des Tuileries, or go over to the Jardin du Carrousel. Photos here at golden hour are very colorful and romantic with pink light disappearing somewhere behind the Eiffel Tower. Be aware that the gardens are closing at 7:30 PM, and that you can check the time of the sunset on Google or with our favorite photo app, Photo Pills.
---
Morning Walk Along the Canal Saint-Martin
Walking, chatting, and taking cute Instagrammable photos in Paris are among the most romantic things to do in Paris for every couple that visits this chic city. This particular part of Paris can be seen on foot, best in the morning before crowds, or you can sign up for the Romantic Cruise "The Old Paris" on the Canal Saint-Martin.
This canal is almost 2 km long and stretches between the streets of Rue du Faubourg du Temple and Rue Lafayette. On both sides of the canal, there are chestnut trees that create shade and calmness. 
 Here you will find plenty of authentic Parisian restaurants and cafes, from where you can also see the canal and relaxing neighborhood. On the corner of Rue Bichat and Quai de Jemmapes, we recommend Soya Comptoir Bio, which has excellent orange wine and vegan lasagna. A cute and cozy place is ideal for brunch.
---
Visit the Museum of Romantic Life in Montmartre (The Musée de la Vie Romantique)
What is more romantic in Paris than the Museum of Romantic Life? This adorable mansion from the 19th century will send you back in time as soon as you step a foot in it. The museum's first floor has antiques, romantic letters, and paintings that depict George Sand's personal life and her relationship with the famous composer Chopin. 
Love and romance are represented in paintings, sculptures, and rarities on the second floor. This unique museum offers a café and a little garden where you can relax and unwind in tranquil surroundings. As a special romantic gift for your other half, you can prepare the Chopin playlist and listen to it together while enjoying the ambiance.
---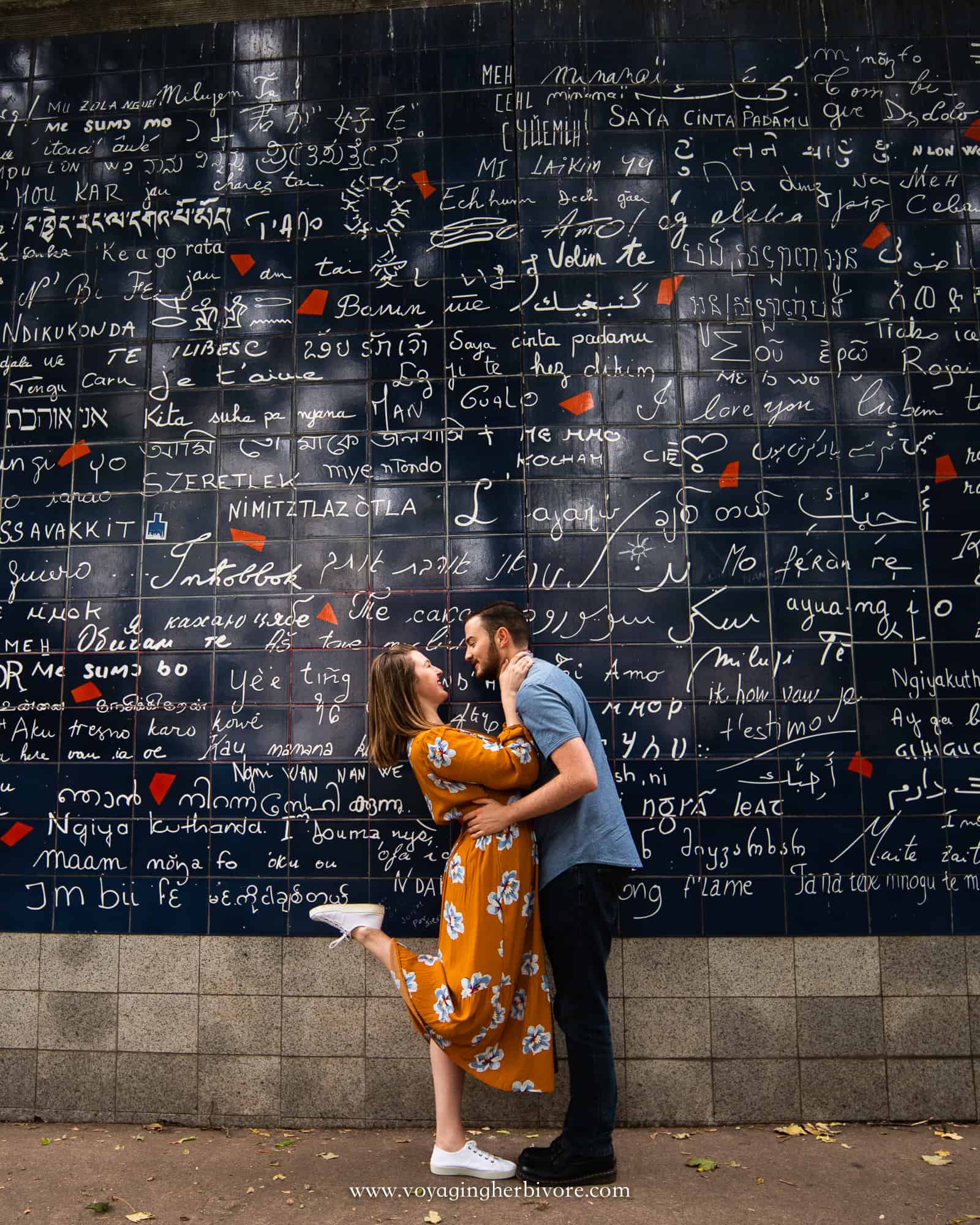 ---
Stop By the Wall of Love in Montmartre (Le Mur des Je t'Aime)
One of the must-visit destinations in Paris is Montmartre. Since you'll likely already be in the area to visit the incredible Paris viewpoint and historic church, don't skip Le Mur Des Je t'aime, an iconic location for the city's lovebirds. Compared to other popular landmarks in Paris, this one is pretty recent, created only a few decades ago, in 2000. 
The mural Le Mur Des Je t'aime, which can be seen in a small Jehan Rictus park, was created by painters Fédéric Baron and Claire Kito, who embellished it with hundreds of variants of "I Love You" in 250 different languages and dialects.
This wall is made up of 612 lava tiles that cover 40 square meters. A wall signifies division and separation, but Fédéric Baron hoped that it might also serve as an inspiration for the noblest of human emotions.
---
Attend a Cabaret Show at the Moulin Rouge
Nothing puts the kick into date night quite like a cabaret show at the Moulin Rouge. The Moulin Rouge was founded in 1889 but burned down in 1915. It was since rebuilt and now seats 850 people. Today, the Moulin Rouge has constant shows on, the most frequent of which is Féerie, one of the most famous cabaret shows that premiered in 1999 and still draws a crowd for every performance.
The show features a troupe of over 100 artists, feathered and rhinestoned costumes galore, and acrobatics that will keep you on the edge of your seat for hours.
Book here to get a free half a bottle of champagne and free cancellation up to 24 hours before the show.
---
Explore the Palace of Versailles' Majestic Hallways and Stunning Gardens
Book your ticket and audio guide in advance and then take a train or a bus ride to the famous Palace de Versailles, which is located in a charming village about one hour ride from the city. It was the home of the notorious Marie Antoinette, and in its hallways, you will recognize incredible historical figures depicted on paintings and tapestries.
Some of the highlights of the palace are the Hall of Mirrors, the King's seven-room, and the Grand Apartment. The Palace of Versailles is a UNESCO World Heritage Site and is considered one of the most important works of art from 17th century France. 
When Louis XIV placed the Court and administration there in 1682, he refurbished and enlarged his father's ancient hunting pavilion. Up to the French Revolution, a succession of kings continued to improve the Palace.
The Palace now has 2,300 rooms on a total area of 63,154 m2. Although indoors can be very crowded, if you go for a walk in the gardens you will have more privacy and quiet time. Often you can see couples wandering around gardens, enjoying views and imagining how it was to live here. Don't be surprised to see people getting engaged in the gardens as well.
Buying Tickets for the Palace of Versailles: Be sure to purchase your ticket in advance for the best price (students go cheaper!) but don't expect short lines. An average of an hour or more wait time should be expected during the busy season. For the most stress-free day, book your ticket here to get transport from your Paris hotel.
---
Try Vegan Crêpes at Crêpe de la Joie
Possibly one of the most famous aspects of France is the humble crêpe which can be found on most large streets in Paris.
If you've ever imagined yourself in a romantic Parisian movie, eating crepes and sipping espresso, head to Crepe de la Joie, an incredible vegetarian and vegan crepe restaurant. From delicious savory crêpes with vegan ham to mouth-watering sweet chocolate, banana, and coconut flakes.
You and your partner can snuggle up in a corner to nibble on freshly made crepes, perfect on a rainy day. Sip hot chocolate and enjoy Paris from a spot only the locals know, although the lovely owner does speak English.

For about 35 Euros we got two savories (a galette), one sweet (sucre) and a hot chocolate. Not super cheap but to be fair, you don't have many options for vegan crêpes, so pick your battles. You can read their full menu here.
Read More: Best Airbnbs in Paris for Couples | Luxury to Budget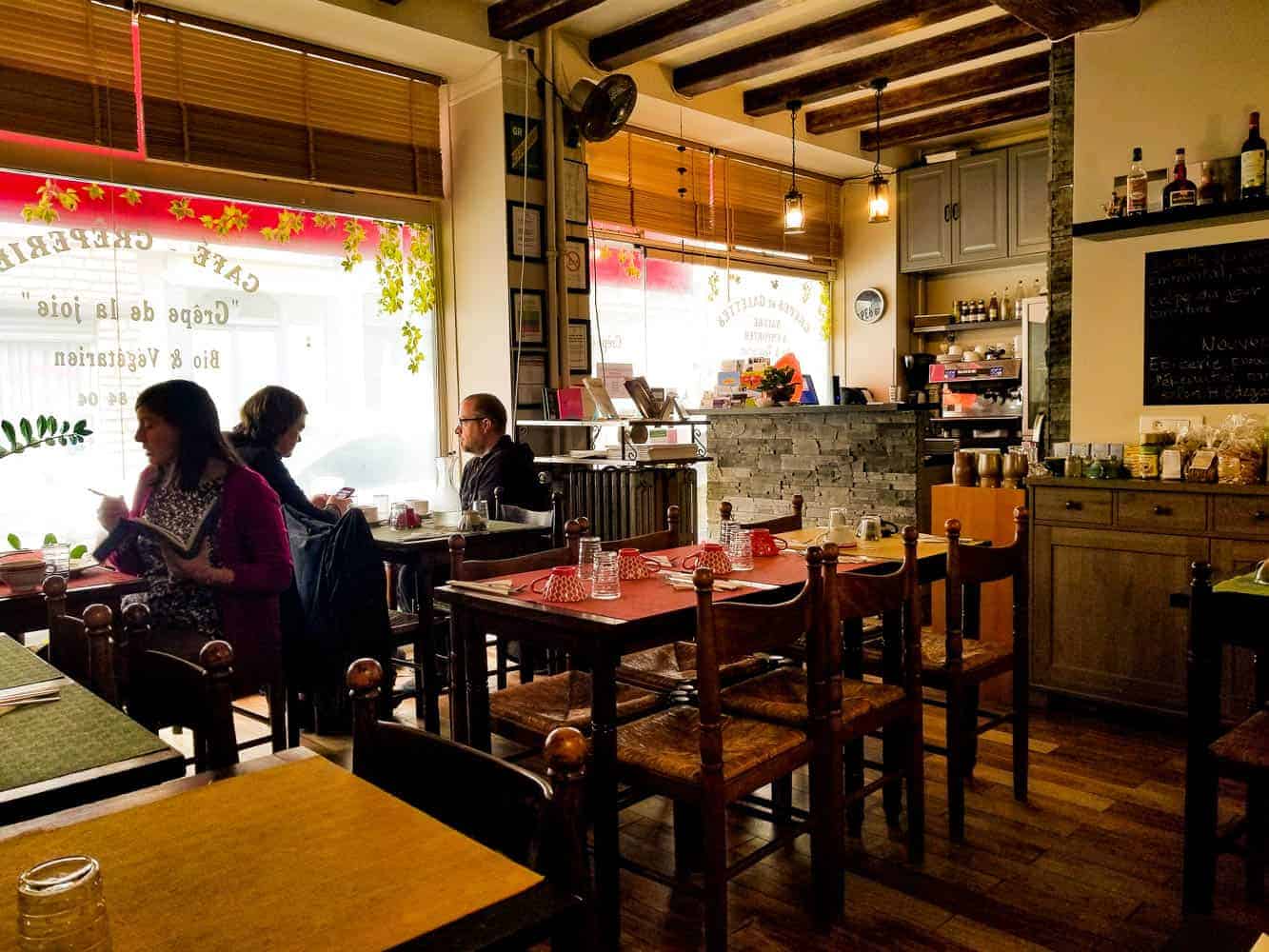 ---
Take a Tour of the Paris Wine Museum and Do a Wine Tasting
What's a trip to Paris without a wine tasting? Grab your partner for a guided tour and tasting in what used to be the wine cellars of the King of France. Located right next to the Louvre, the Wine Museum offers a sensory experience with generous portions.
Check tour availability and pricing here.
---
Go on a Food Adventure at Jah Jah By The Tricycle
Jah Jah by the Tricycle is located in a busy part of Paris where you'll find loads of bars and other munchies if you're still hungry. This is one of the best things to do in Paris for couples who are looking for local experiences. In true Parisian style, the tables are close and the dishes incredible.
The restaurant has a great vibe, great food, and of course, great people. The food is a real melting pot of cultures. From veggie sushi to vegan hot dogs, Jah Jah has it all.

It's not too expensive at about 20 euros for a mushroom burger and two decently sized sides. Not cheap but definitely not bad for central Paris. The feel of The Tricycle really suited itself to nighttime eating in our option so this place would be great if you wanted to carry the night on afterward. Check them out on Instagram.
Read More: 8 Must-Try Vegan Restaurants in Paris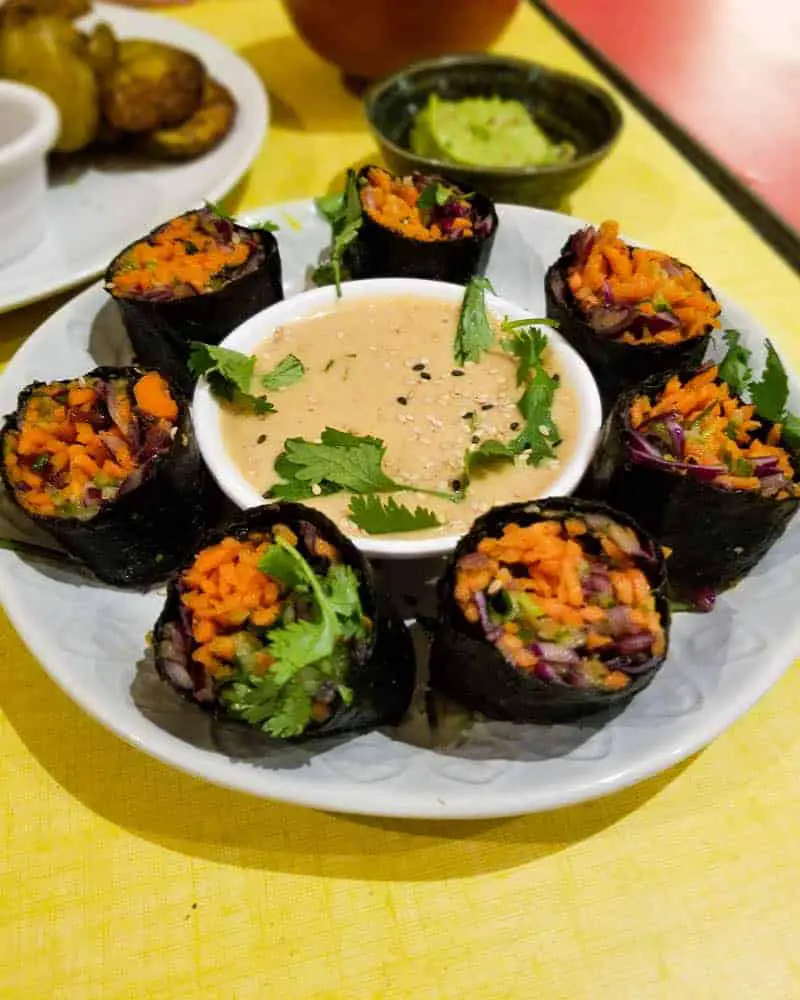 ---
Rick Steves Audio Tour for History Buffs
This is certainly a very geeky thing to do in Paris for couples but those who love to learn about the history and hidden gems of a city will appreciate this.
Rick Steves, a travel guru, author, and suitcase maker, also happens to have a podcast. The tours are downloadable so you can listen to them offline and are completely free. Plugin your headphones, find your starting point, and let Rick Steves lead you around the city. You'll learn facts that you would never know off otherwise such that vendors along the Seine pay about 100 Euros a year to rent the space.

The walking tours will take you to bars, cafes, bookshops, and lesser-known areas. All you need is a phone and some headphones. There are even audio tours for museums. No need to pay for the audio guide because Rick Steves has you covered! If you do decide to do this as a date, we recommend using two separate pairs of headphones unless you're willing to walk arm in arm with each other. You can find the download link here.
Rick Steves also has informational podcasts about a variety of locations around France. A romantic day trip from Paris to Mont Saint Michel or to go champagne tasting could be the perfect date!
Tip: We recommend investing in a pair of AirPods so you and your partner can listen on one device without having to keep your ears right next to each other. Trust me, running around Paris trying to do a walking tour with one pair of wired headphones does not make for a romantic experience.
---
Grab a Coffee at Au Vieux Paris d'Arcole
Au Vieux Paris d'Arcole is an adorable and very photogenic cafe, located near Notre Dame. It's a great place to grab a coffee and watch as tourists stroll through.
It isn't a cheap date spot, with 2 espressos costing over 6 Euros, but the outdoor spot is a great place to rest your feet post-Paris hop-on hop-off tour!

For the fellow vegans out there, I don't want to get your hopes up too high. There are sadly no vegan options except for black coffee with a Biscoff cookie. Every vegan knows the feeling of looking at a menu thinking, "I'll get some hummus and bread on the way home". So even if you just come for a caffeine top-up, we really recommend bringing the person you are sweet on to this quaint spot. You can check out their menu here.
Read More: 18 INCREDIBLE Instagram Spots in Paris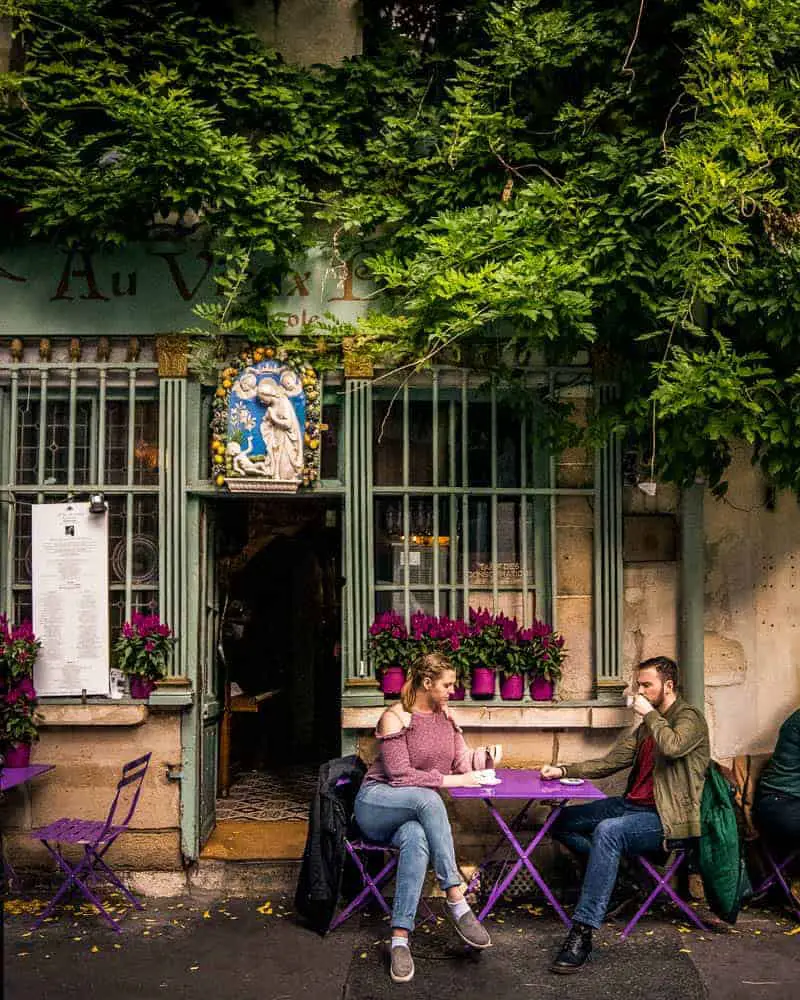 ---
Go to Trocadero for Incredibly Romantic Sunrise Views
If you're looking for things to do in Paris for couples, look no further than Trocadero, one of many incredible French landmarks, at sunrise. If you are bringing your significant other to Trocadero for sunrise then there's a good chance that this person means a whole lot to you, considering you have to get up quite early.
You'll find influencers, photographs, and people getting engaged and taking wedding shots at Trocadero year-round, especially at sunrise and sunset.
You will be surrounded by lots of tourists (even at sunrise) but the Eiffel Tower view is worth it! Be sure to watch your bag because pickpockets frequent these spots.
---
Romantic Places to Stay in Paris
We have already covered Where to Stay in Paris for the First Time and Best Airbnbs In Paris For Couples, but with this guide, you will discover several marvelous hotels for the two of you.
---
The Shangri-La is a magnificent Parisian pied à terre with the city's best Eiffel Tower views, located in the historic home of Napoleon's grandnephew, Prince Roland Bonaparte. From the wonderful spa situated in the ancient stables to the beautiful marble lobby, it masterfully blends history and elegance.
---
Many celebrities have stayed at L'Hotel throughout the years, including Oscar Wilde, who was banished. Ava Gardener, Frank Sinatra, and Aga Khan were among the renowned people who visited the location over the twentieth century. 
Wood panels and complex carved wood features, huge bed heads, gorgeous patterned wallpaper, and antique decorations are just a few of the characteristics found in the 20 rooms, which combine Empire style with Baroque design to create a mood that is both bustling and elegant
---
This home was built for Napoleon III's half-brother, and its imposing stone façade is appropriately spectacular. It was refurbished in 2015 as a result of a cooperation between the owner and Jacques Garcia, a Parisian celebrity designer. 
With aspects of the Second Empire, Deco pillars in the Gabriel restaurant, and modern art pieces, the aesthetic is reduced down, but there is still a trace of the latter's distinctive whimsical mingling of styles. 
The 14 rooms and 26 suites are all the same size as a typical Parisian flat. At the front of La Réserve hotel, there are views of the Jardin des Champs-Élysées, and at the rear, there is a lovely interior courtyard.
---
Paris FAQs
Is it safe to walk around Paris on your own?
In most sections of the city, Paris is quite safe. The only thing you need to be concerned about is pickpocketing thieves in tourist areas. You'll be secure in Paris no matter where you stay if you keep your eyes open and stay aware of your surroundings as you would in any other city.
Are there pickpockets in Paris? 
Yes! Paris is home to plenty of pickpockets and schemes to get you to pay for something that you didn't want. Common tourists traps include someone asking you to hold the end of a bracelet and it then being tied around your wrist. You'll then be asked to pay for the privilege or you'll be accused of theft. Someone may come up to you and ask to draw a design on you. People with clipboards may ask if you speak English and then ask you to sign something and make a donation. In all cases, just ignore people and keep walking.
How to use public transport in Paris?
Paris has a great metro system that is fast, reliable, and affordable. You can get anywhere in the city by metro, as is explained in this detailed guide. If you prefer the bus, you can also buy tickets for the city bus and enjoy the scenic ride along the way.
Are vegan restaurants in Paris hard to find?
Excellent restaurants are basically on every corner in Paris, but not all of them have vegan options and most of them are pricey if they are near major landmarks. Visit this guide for the list of vegan restaurants in Paris that you should not miss. Be sure to check out abillion for additional vegan Paris restaurants and vegan products
---
Discover More Romantic Things to Do in Paris for Couples
Now that you've got a few date ideas for Paris, why not check out some vegan Valentine's Day ideas? If romance is the reason for your trip to Paris, why not head to the south of France and explore the incredible things to do in Lyon! If you're lucky enough to be in Paris during Christmas, the Paris Christmas markets can be incredibly romantic, especially in the evening!
Check out the posts below for more Paris itinerary ideas! From where to stay in Paris, a vegan guide, tips for using the metro, and a guide to seeing the Paris Catacombs, you'll be ready for the most romantic trip to Paris! Why not take a romantic train trip to Chamonix?
---
More Paris Posts
---
What Camera Gear Do We Use?
If you want the full list of things we keep in our camera bag, check out the complete guide or browse our photography guides.
---
Free Resources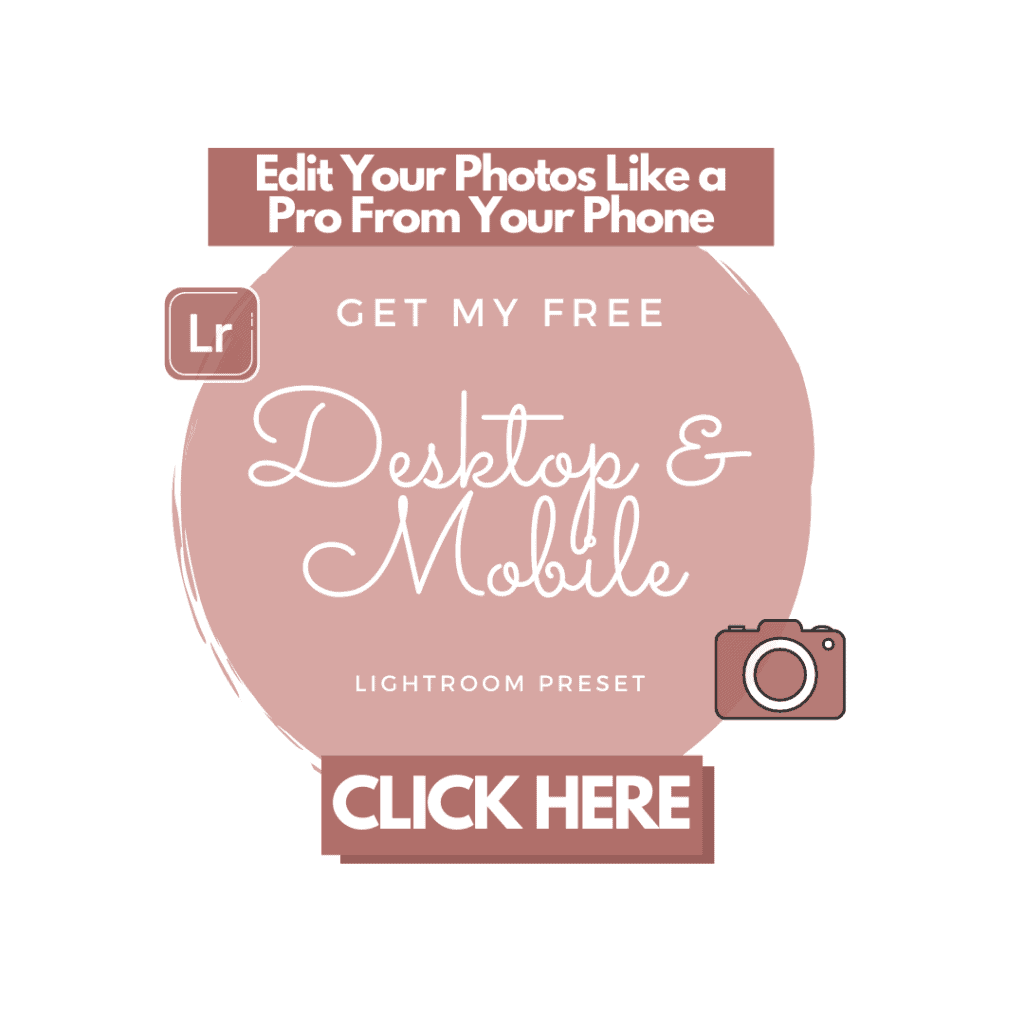 ---
And as always, you can find more sustainable travel content on Instagram @VoyagingHerbivore, Youtube, and TikTok and to get updates straight to your inbox, enter your email below in the footer, or to the right on the sidebar.

If you found this guide helpful and want to help us keep these resources free,
please consider making your next Amazon, Expedia, Hostel World, Etsy, and Booking.com purchase through our links (just click right on those words – you can do it right now and unless you clear your cookies before your next purchase, it will remember). It costs you no extra and gives us a small commission. Thank you!