Scotland has something for everyone, so if you're browsing Scotland gift experiences for a loved one – it won't take long before you find something that perfectly suits their tastes.
Whether your loved one is a thrill-seeker with a particular love of the outdoors, or they enjoy nothing more than some pampering during a glamorous city getaway, experience days in Scotland are the answer.
Whatever time of year you're planning on whisking that special someone away for a Scottish surprise, a wonderful experience awaits….
Read More: 10 Unusual Edinburgh Gift Experiences They'll LOVE
---
This site is user-supported and that's why we use affiliate links. At no extra cost to you, we get a little bit of money when you purchase something through one of our links. Thank you for helping support ethical, sustainable, and plant-based travel! You can read more about our affiliate disclosure policy here.
---
Our Top 6 Scotland Gift Experiences
Whether you're heading for the great outdoors, or you think your loved one would prefer something more warm and cosy, behold – our top 6 Scotland gift experiences for all tastes, preferences, and budgets….
---
1. Glasgow Afternoon Tea Experience
Details at a glance:
For 2 people
All year availability
1.30 hours
Vegetarian & gluten-free options available
Offsets 200% of the carbon footprint of this and any booked experience via Tinggly.
Few things are more quintessentially British than a good old afternoon tea!
This experience day in Scotland goes one extra on the typical afternoon tea in a tea house or restaurant – this one takes place in a vintage-style Red Bus Bistro – so you get to indulge in a variety of taste bud-tingling treats, while enjoying a guided tour of the glowing city of Glasgow.
This afternoon tea includes a delicious selection of handmade sandwiches, cupcakes, homemade scones (with strawberry jam and fresh clotted cream, of course!), petit fours, a complimentary soft drink, unlimited tea/coffee, and bottled water. Alcohol is available, but further fees will apply. You will also come away with a souvenir drinks cup to commemorate your excursion.
Read More: Experience Days for Two: 7 Unique Gift Experiences for Couples
What else?
You will get to view some of the city's well-known and best-loved landmarks, such as the People's Palace, Doulton fountain, the Necropolis, Kingston Bridge, and Glasgow Tower (to name a few…).
Alternatively, opt for an afternoon tea with gin or a tea with fizz!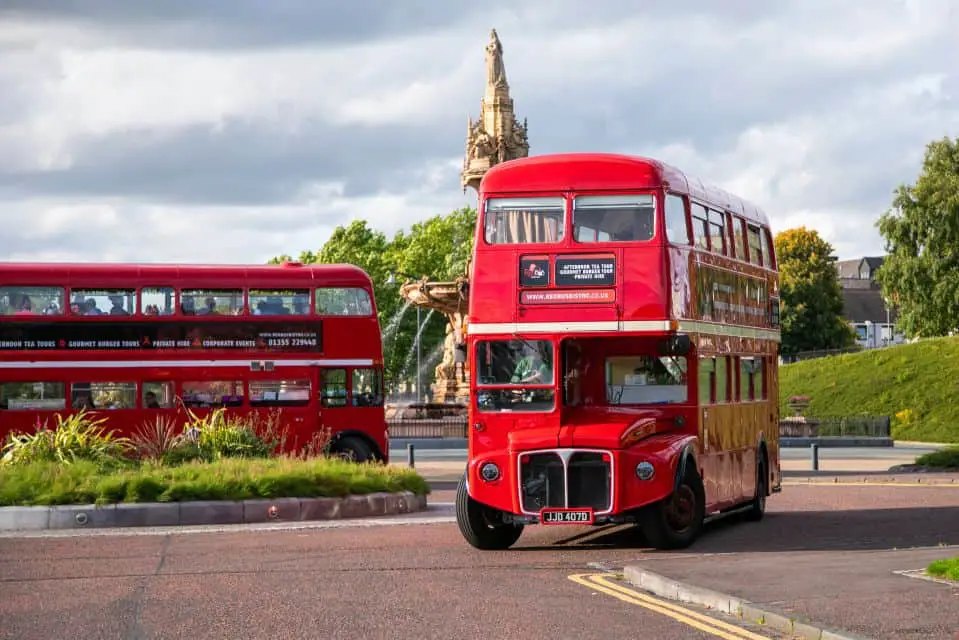 ---
2.  Ghostly Edinburgh Underground Vaults Tour
Details at a glance:
For 2 people
All year availability
1.15 hours
Guided tour
Did you know that Edinburgh is said to be one of the most haunted cities in the world?!
Its rich and often dark history offers a macabre insight to the city's affairs of yesteryear, and what better way to learn about it all than with a ghostly underground vaults tour?
While the scenery of Edinburgh's famous Old Town may be picturesque and like something out of a movie, darkness lurks beneath. Edinburgh is known for its vast history, and you can learn all about its unsettling past whilst being taken on a guided tour. Your mysterious and cloaked tour guide will take you through the city's underground vaults, while informing you of some of the torrid and downright grisly tales of what went on between these very walls many years ago.
While this experience day in Scotland is available all year round, we recommend taking this trip during the Spooky Season of circa Halloween for the full eerie effect!
What else?
Once you've completed the ghost tour, you can return to the soft glow of the streets of Old Town to find a cosy little bar to warm those chilled bones….
---
3. Scottish Highlands Full-Day Harry Potter Tour (From Edinburgh)
Details at a glance:
For 1 person
All year availability
Offsets 200% of the carbon footprint of this and any booked experience via Tinggly
It would be a sin to visit Scotland and not get to experience the beautiful Highlands – and for a Harry Potter fan – it's a no-brainer! Oh, and the best part? This tour takes place on none other than the infamous Jacobite steam train.
Get to experience the full journey to Hogwarts on this stunning steam train, which features on-board food and drink. And yes – of course you will get to travel over the jaw-dropping Glenfinnan viaduct.
What else?
Your journey will also involve a friendly tour guide, who will dazzle you with all the Highlands knowhow you can handle!
Oh – and chances of seeing some of the Highlands' best-known inhabitants – highland cows – are very good!
Read More: 5 Highland Tours From Edinburgh to See the BEST of Scotland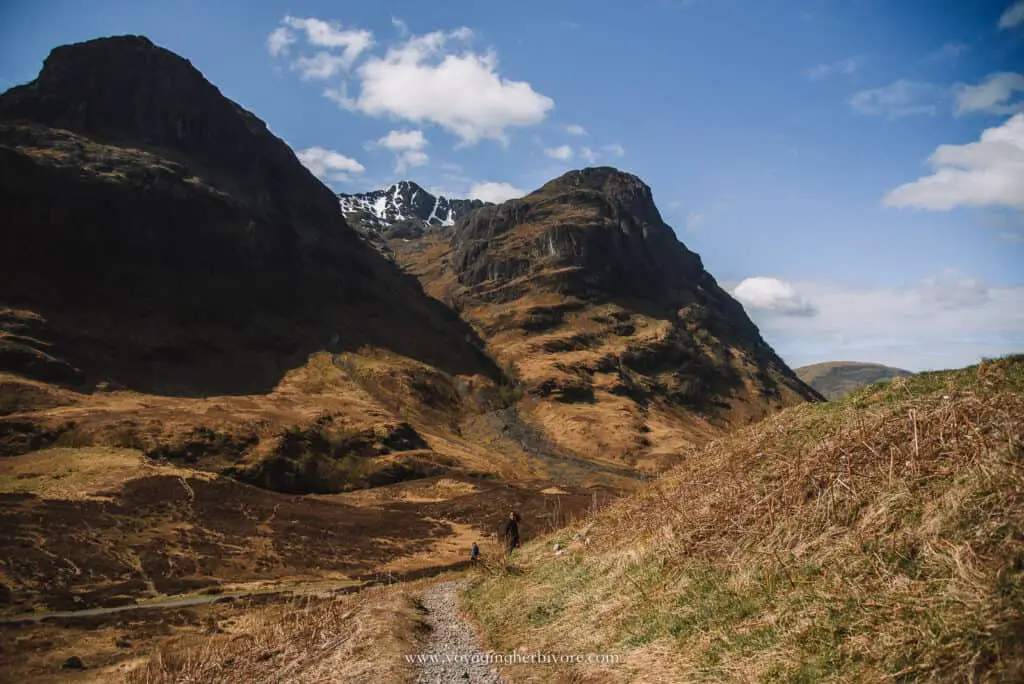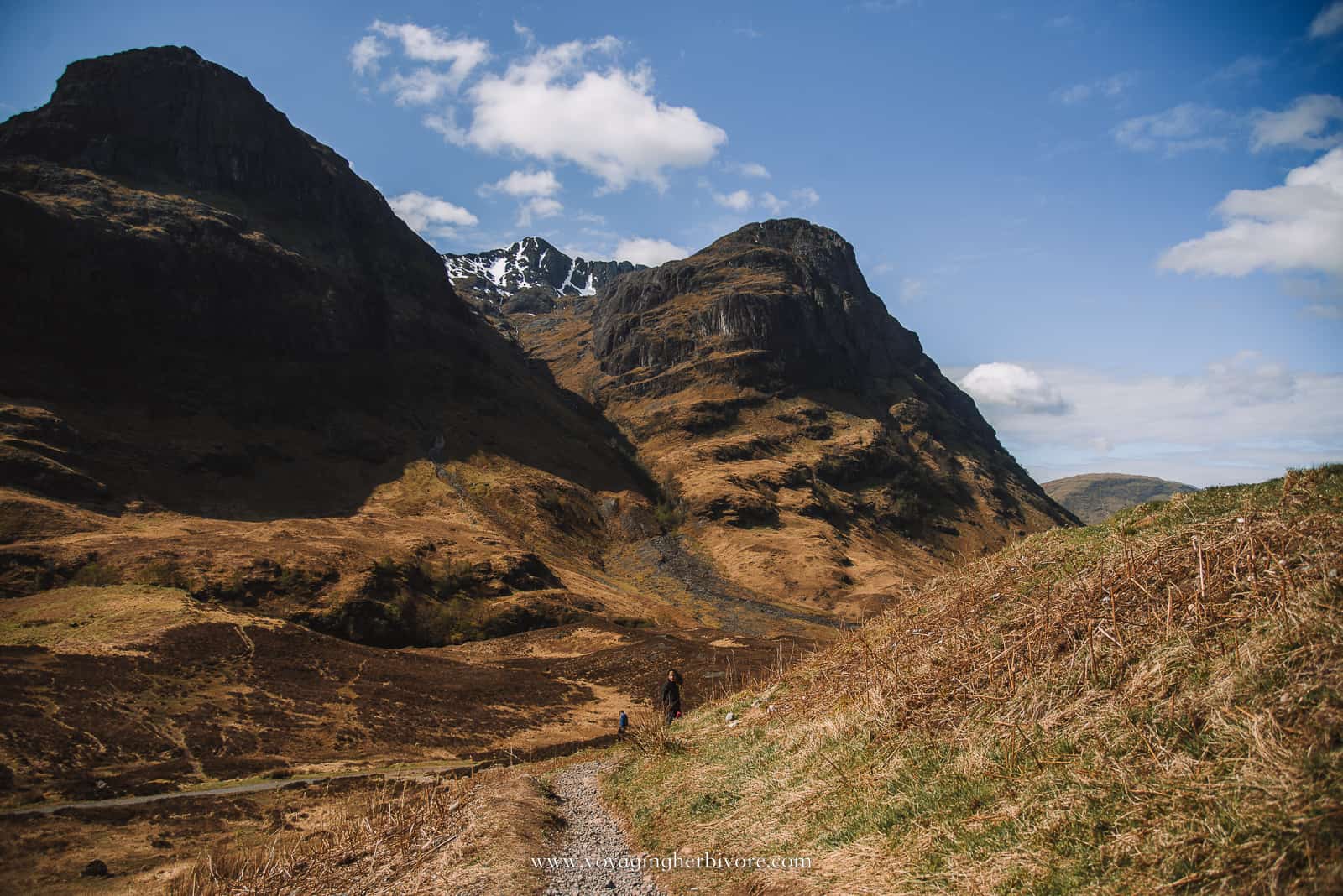 ---
4. The Last Vikings Escape Game with Escape Hunt (Edinburgh)
Details at a glance:
For 2 people
All year availability
1 hour
Read More: 10 FANTASTIC Escape Rooms in Edinburgh
For those who love to get in on the action, why not do so in a way that involves one of Scotland's biggest cultural and historical assets – vikings?!
You and your loved one can indulge in an epic game of gods and monsters, while protecting your viking village from the terrifying Ice Giants. This adrenaline-fueled, fully-immersive Scotland gift experience features thrilling puzzles that forces you to work as a team and cultivate unique and creative ideas together to protect your village in the nick of time.
What else?
You get to enjoy puzzle-solving in a fully-immersive manner (which includes props!) and will go away with a gift-pack, which includes a personalised voucher and a message.
---
5. White Water Rafting in the River Tummel
Details at a glance:
For 1 person
Season: summer
Duration: 3 days
Offsets 200% of the carbon footprint of this and any booked experience from Tinggly.
Sticking with the adrenaline-soaked action for a second, why not treat that thrill-seeker in your life to a three-day white water rafting experience?!
All equipment (including wetsuits) are included within the cost, and all activities are coached and guided by a professional to ensure full safety. You will also be transported to and from the location.
Owing to the nearby Clunie dam, which is released every weekend throughout the summer months, this is an ideal spot to indulge in some fast-paced water sports. What better way to take in some of Scotland's glorious scenery than with an action-packed adventure?!
What else?
This stretch of water is one of the most gruelling for white water rafting, so for those who love a challenge – this is the Scotland gift voucher for them! Also, you'll get to descend over a double-drop waterfall – just for that extra adrenaline rush!
---
6. Wildlife Cruise from John O'Groats 
Details at a glance:
For 2 people
Season: Summer
1.30 hours
Offsets 200% of the carbon footprint of this and any booked experience via Tinggly.
If you want to experience some of Scotland's most iconic scenery, but without a wetsuit in sight, why not indulge in a wildlife cruise off of the infamous John O'Groats harbour?
These tours take place in the summer months, which is prime puffin season (one of Scotland's most treasured animals!), and also allows you to traverse the North Sea without getting too chilly (it's wise to bring a warm coat with you, though, as it can get a tad nippy).
What else?
This excursion includes food and drinks, and a friendly and knowledgeable tour guide.
Continue Reading: The BEST 5 Day Scotland Tours From Edinburgh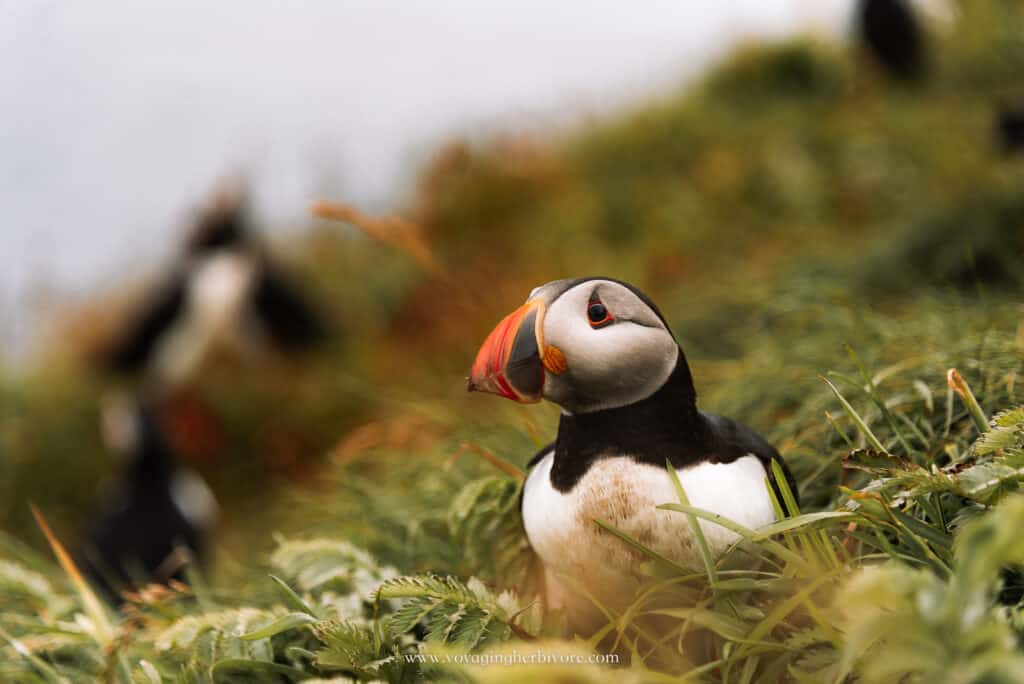 ---
More things to do in Scotland
---
Scotland Gift Experiences FAQs
What are the best unusual gift experiences in Scotland?
Edinburgh is the ideal location to treat a loved one – or yourself – to something a little out of the ordinary, here are our top recommendations: 10 Unusual Edinburgh Gift Experiences They'll LOVE
When is the best time of year to visit Scotland?
Scotland is a beautiful country to visit any time of year – regardless of whether you fancy a city break, or something a little more off the beaten track.

Be mindful that Scotland can have unpredictable (and sometimes very cold) weather, so if this is a factor, it is best to book a trip for the summer months. Also, be mindful that many Scotland gift experiences can be seasonal, so always be sure to check availability when planning your Scottish getaway.

Are Scotland gift experiences expensive?
There are so many exciting Scotland experience vouchers for you or a loved one to enjoy on any budget. 

If you're looking to save money, you can enjoy strolling around the innumerable beautiful locations that the country has to offer, regardless of where you're staying. 

Whether you're interested in indulging in urban or rural scenery, there is plenty to do without spending much (or any) cash.

Where can I stay in Edinburgh for a gift experience holiday?
Many Edinburgh gift experiences also feature accommodation, which can take the hassle out of organising that aspect of your Scotland gift experience holiday.

However, Edinburgh has ample choice of hotels, AirB&Bs, and other accommodation for you to take your pick. Whether you're looking for something a little romantic to treat your partner, or somewhere where you can take your four-legged friend – Edinburgh will have the right place for you – whatever your budget.

---
More Scotland Posts
---
Free Resources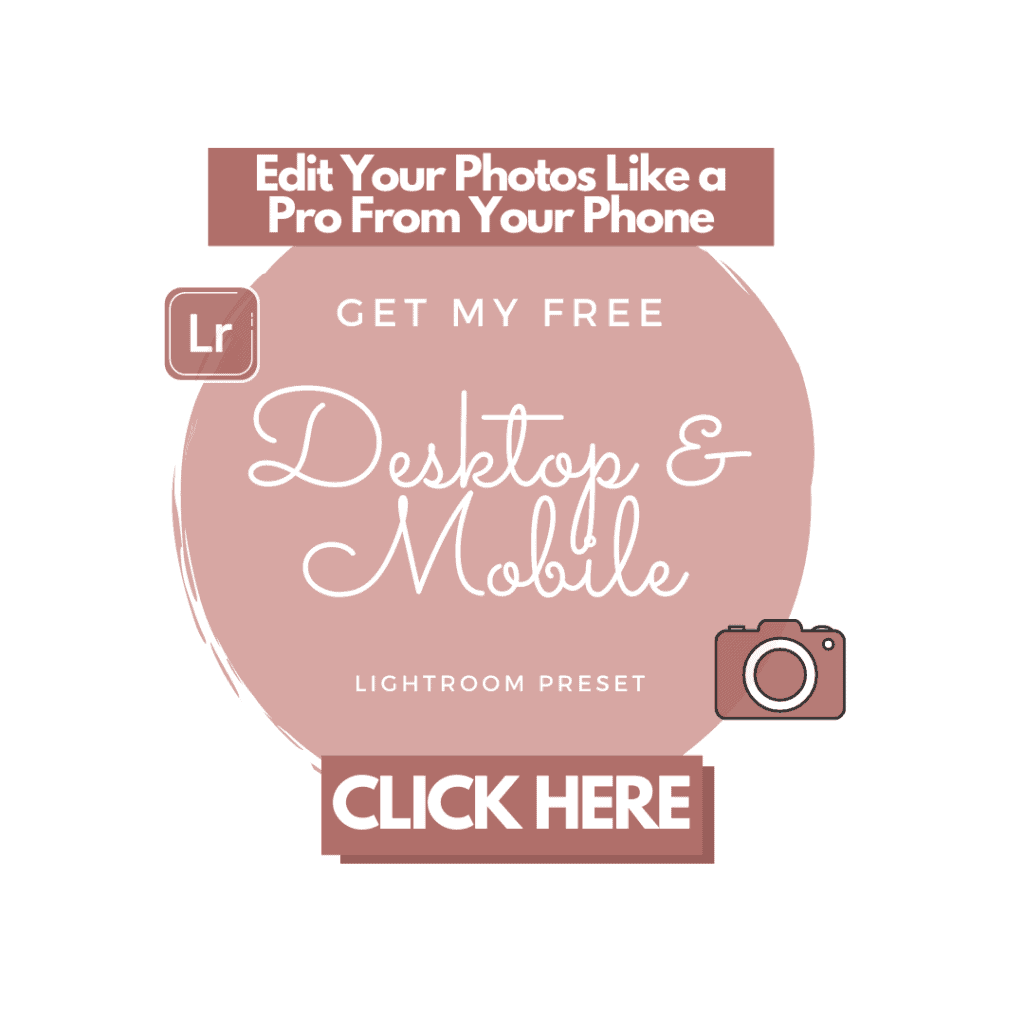 ---
And as always, you can find more sustainable travel content on Instagram @VoyagingHerbivore, Youtube, and TikTok and to get updates straight to your inbox, enter your email below in the footer, or to the right on the sidebar.

If you found this guide helpful and want to help us keep these resources free,
please consider making your next Amazon, Expedia, Hostel World, Etsy, and Booking.com purchase through our links (just click right on those words – you can do it right now and unless you clear your cookies before your next purchase, it will remember). It costs you no extra and gives us a small commission. Thank you!
---
Pin Scotland Gift Experiences