Summer, spring, fall, or winter, the waterfalls in Vermont shine no matter the season! Keep reading to discover six must-see Vermont waterfalls and a few magical swimming holes that you won't want to miss.
Swimming Holes and Waterfalls in Vermont Table of Contents
---
---
Wild Swimming Safety
You should never swim before knowing all of the risks. Make sure to asses the risk of wild swimming before taking a dip.
Check the depth before you dive. Water levels in swimming holes vary by the day due to rain. Never jump straight in and especially do not dive headfirst without knowing how deep the water is.
Wear water shoes to avoid slipping. Wearing water shoes or hiking sandals (I use my Tevas) is good practice as it allows you to keep your feet safe and avoid cuts due to sharp rocks. They also make it much easier to exit the water as there are often very slippery and sharp rocks that make walking very uncomfortable.
Don't swim too close to waterfalls. You never know just how strong the force of a waterfall is until you get pulled under. Don't swim too close to the bottom of a waterfall, especially if it has a heavy stream of water.
Always assume the current is stronger than you. Similarly to waterfall safety, you should always assume that the current is stronger than you! If you're in a swimming hole that feeds into another waterfall, you should be cautious of getting pulled into the stream and going over. The same applies to rivers, ponds, lakes, etc.
If you still feel cold a few minutes after jumping in, get out and dry off. If you've ever been wild swimming, you'll be familiar with the feeling of nice chilly water. It's normal to be cold when you first get in but your body should adjust pretty quickly. If you start to feel numb or you're still cold after a couple of minutes, it's safest to get out and dry off.
---
Leave No Trace
Stay on designated trails. Take your trash back home with you.
Take nothing but pictures and leave nothing but footprints!
---
Vermont Swimming Hole & Hiking Essentials
There are a few essentials to keep with you for your Vermont adventures. Just click on the image below to check prices.
No, you don't need a drone but your trip to Vermont is the perfect excuse to buy one. Just check out the drone photo below that I took at Buttermilk Falls! Always be sure to check the drone laws where you are so as not to disturb nesting birds.
---
What Camera Gear Do We Use?
If you want the full list of things we keep in our camera bag, check out the complete guide or browse our photography guides.
---
Don't be deterred by the seemingly small height of the waterfalls at Buttermilk Falls. In fact, the three large swimming holes more than make up for it. When you access Buttermilk Falls from the trailhead you'll find yourself along a lovely river. If you head right you'll reach the smallest waterfall with a small swimming hole. Head left upstream and you'll stumble across an absolutely magnificent waterfall and very large wild swimming spot. This waterfall in Vermont is very popular so many people will stop here for a swim. However, you should continue upstream and head for the third swimming hole and waterfall. With slightly deeper waters, it's deep enough to jump feet first from a large rock on the right side of the pond (we can't guarantee this though so make sure to swim out first and check the depth!).
Length: 0.5 miles
Difficulty: Easy
Accessibility: Bumpy trails with roots, stones, and some scrambling, not wheelchair accessible
Swimming: 3 large swimming holes
Waterfalls: 3 falls at 8 feet, 15 feet, and 20 feet
Location: Ludlow, Vermont
Parking: Free parking is available along the road directly next to the trailhead. The falls are located along a quiet back road.
Keep Reading: Buttermilk Falls: Everything You Need to Know
---
Texas Falls
If you're looking for magic, you'll find it at Texas Falls located in Vermont's Green Mountains. These incredible waterfalls in Vermont cascade over 35 feet and although not the tallest waterfall in Vermont, what really brings the beauty is the way the waterfalls fall into what are almost small caverns, lit by openings at the top. Sadly, swimming is not allowed at Texas Falls due to past injuries, however further downriver from the waterfalls the water is crystal clear (you'll be asking yourself if you're in Croatia) and relatively deep – the perfect wild swim! The main bridge that overlooks the falls is very easy to access and if you want to continue your walk you can head to two other viewing platforms and around a 1 to 1.5-mile loop.
Length: Option for extended 1.5-mile hike however to see the waterfalls you need to only walk a few hundred meters at most
Difficulty: Easy
Accessibility: Flat bridge that overlooks the main waterfall which could be accessed by a wheelchair. To access additional viewing areas you need to walk over terrain which is bumpy with roots and rocks
Swimming: No swimming is permitted at Texas Falls due to danger, however, you could swim in the deeper parts downriver away from the falls
Waterfalls: 2 close waterfalls that feed into each other

Location: Hancock, Vermont
Parking: Free parking for Texas Falls in Vermont is located near the trailhead. Because the waterfall access point is located well off of any main roads, it's easy to park and walk a few meters to the viewing areas.
Good to Know: There are toilets available at Texas Falls
Keep Reading: Texas Falls, Vermont: Know Before You Go
---
If you're driving Vermont's Scenic Route 100 Byway, you'll probably stumble across this gorgeous waterfall at some point. You can and should park up alongside it in the designated parking area but don't be surprised if this stunning natural wonder is crowded. Thankfully, because the "hike" (if you can even call the short walk that) to Moss Glen Falls is so easy and there's really once you reach the viewing platform you just turn around and go back, people are on constant rotation and it's just the photographers that stick around for a longer period of time. You could theoretically swim here as the bottom of the waterfall does offer a small pool, however, because the waterfall is right next to the road and tourists are constantly stopping to see it, you'll end up in a lot of holiday photo albums and might get a few honks from drivers.
Length: 0.1 mile
Difficulty: Easy
Accessibility: The viewing platform is accessible via wooden bridges. Some slightly bumpy areas and gaps which may be difficult but not impossible with a wheelchair
Swimming: I suppose you could, but it's so close to the road which means a lot of foot traffic and which just one swimming hole and waterfall, you would probably be in a lot of people's photos
Waterfalls: 1
Location: Granville, Vermont
Parking: Free parking for Moss Glen Falls is directly off of the Scenic Route 100 Byway (a must-drive route in Vermont!) next to the waterfall.
Read More: Moss Glen Falls – Don't Go Until You Read This
---
Warren Falls
If you're looking for swimming holes in Vermont, look no further than Warren Falls. Complete with several different pools including one deep enough for cliff jumping, many waterfalls, and gorgeous foliage, Warren Falls is the place to be. Stay tuned for the Youtube video where I meet a guy who does a polar plunge at Warren Falls in October (and lets me film him!). This waterfall in Vermont is located just off of the Scenic Route 100 Byway but is far enough back from the road that you get some privacy and quiet from road noise.
Length: 0.1 miles
Difficulty: Easy
Accessibility: Bumpy paths covered in roots and rocks
Swimming: Loads of pools for swimming and one sometimes up to 12 ft deep for cliff jumping (be sure to check the depth before you jump!)
Waterfalls: 2 or 3 larger waterfalls and lots of small waterfalls

Location: Warren, Vermont
Parking: Free parking for Warren Falls is located directly off of the Scenic Route 100 Byway. Park up and follow the signs to the waterfalls. Note that the parking lot is very bumpy and has lots of potholes. Drive safely!
---
Looking for an impressive waterfall in Vermont with minimal effort? Thundering Brook Falls in Killington has you covered. I recommend starting by heading to River Rd Fork and following the boardwalk to the small viewing platform where you can see the most dramatic part of the waterfall. Then, you can either head back towards the boardwalk and take the path up the hill (on your left with your back facing the boardwalk) which takes about 10 minutes but is uphill and is moderately difficult. Alternatively, if you don't want to hike up, you can follow Thundering Brook Rd around and up to the top. of the falls. This is a gorgeous and quiet area with a large stream and lots of small waterfalls. You'll also find a medium-sized swimming hole if you want to take a dip! If you continue following Thundering Brook Rd away from the falls, you'll hit Kent Pond which is a must-see site in Vermont in the fall!
Length: 0.4 miles
Difficulty: Easy to moderate (ready description above)
Accessibility: A long, flat boardwalk wooden boardwalk takes you most of the way, however, to access the Thundering Brook Falls viewing platform you need to walk over dirt paths that are bumpy with rocks and roots
Swimming: Moderately sized swimming hole at the top of the falls
Waterfalls: One 80ft waterfall but smaller waterfalls and the main one total over 125 ft

Location: Killington, Vermont
Parking: Free parking is available at the bottom of the trail (at the start of the boardwalk) on River Rd Fork or at the top of the falls by the swimming hole on Thundering Brook Rd
Read More: The Complete Guide to Thundering Brook Falls
---
Hamilton Falls has recently received a surge in visits, so much so that a trail ranger was there doing surveys when. visited. Because of this, parking is very limited so it's worth getting there early to grab a spot. In the parking lot, you can either go right (when facing the parking lot) to access the top pothole. This small pool features a metal ladder that is there in case someone falls in. Because this pool feeds into the 100+ foot drop, you should not swim here. Several people have died by swimming in this pothole. Alternatively, you can head left from the parking lot and follow the bumpy trail down to the bottom. of the falls to access the swimming hole. With a gorgeous fall tree, this makes for the perfect photo opportunity and has real Oregon vibes! There are two swimming holes that feed into one another, both several feet deep.
Length: About 0.5 miles downhill to the bottom viewing area OR 6 miles roundtrip hike from Jamaica State Park
Difficulty: Easy/Moderate
Accessibility: Not wheelchair accessible due to dirt paths with roots and rocks
Swimming: Swimming hole at the top (metal ladder is attached at the site to climb in and out as the pool is about 10 feet down from where you get in)
Waterfalls: One main waterfall and a second higher up
Location: Jamaica, Vermont
Parking: Free parking is available directly at the falls but limited spots are to be used for those who cannot make the 6-mile roundtrip hike. Alternative parking and trail directions can be found here.
Read More: Hamilton Falls: Read This BEFORE You Go
---
Map of Vermont Swimming Holes and Waterfalls
---
Keep Exploring
---
Free Resources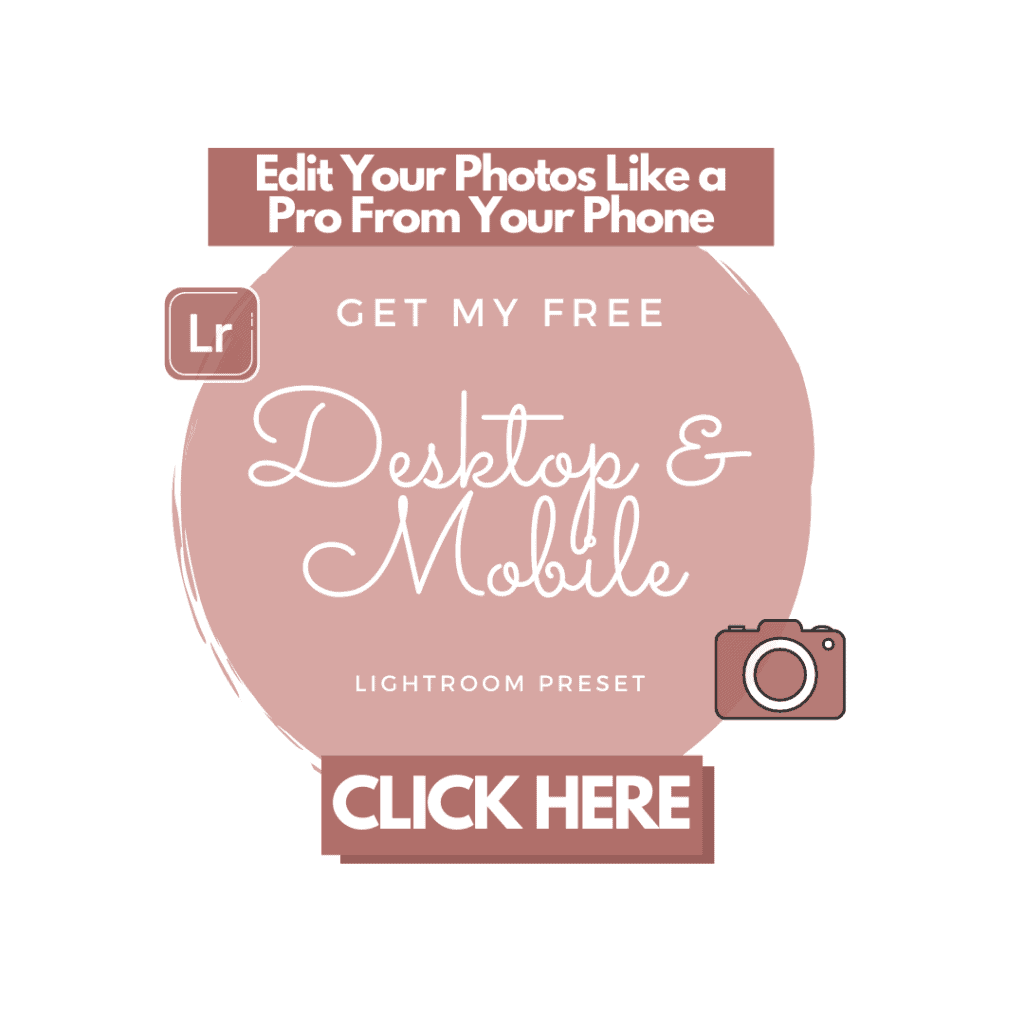 ---
And as always, you can find more sustainable travel content on Instagram @VoyagingHerbivore, Youtube, and TikTok and to get updates straight to your inbox, enter your email below.

If you found this guide helpful and want to help us keep these resources free,
please consider making your next Amazon, Expedia, Hostel World, Etsy, Trivago, and Booking.com purchase through our links (just click right on those words – you can do it right now and unless you clear your cookies before your next purchase, it will remember). It costs you no extra and gives us a small commission. Thank you!
---
Pin Swimming Holes & Waterfalls in Vermont You NEED to Visit For Later