If you're looking to treat a loved one (or yourself!) to an unusual gift experience in Edinburgh – one of the most beautiful and historic cities in the world – you've come to the right place!
Whatever your budget or a particular idea of a fantastic city break experience is, we guarantee we've got something perfect for you. Here are ten unusual gift experiences in Edinburgh that are a little out of the ordinary!
Wonderful 5-star hotels and accommodation in and around the area can be found here.
Read More: 6 Jaw-Dropping Scotland Gift Experiences
---
This site is user-supported and that's why we use affiliate links. At no extra cost to you, we get a little bit of money when you purchase something through one of our links. Thank you for helping support ethical, sustainable, and plant-based travel! You can read more about our affiliate disclosure policy here.
---
1. Award-Winning Circular Cycle Tour of Edinburgh
Price: £££
Recommended minimum age: 8 years old
What better way for cycling enthusiasts to experience the beautiful city of Edinburgh than with a circular cycle tour – and an award-winning one at that?!
This is the ultimate Edinburgh gift for couples, as this cost covers a tour for you and a loved one. Starting at 9 am and lasts four and a half hours, giving you ample time to take in the stunning views of this historic city.
Don't have access to cycling gear? No problem. Bikes, helmets, and gloves will all be provided for you.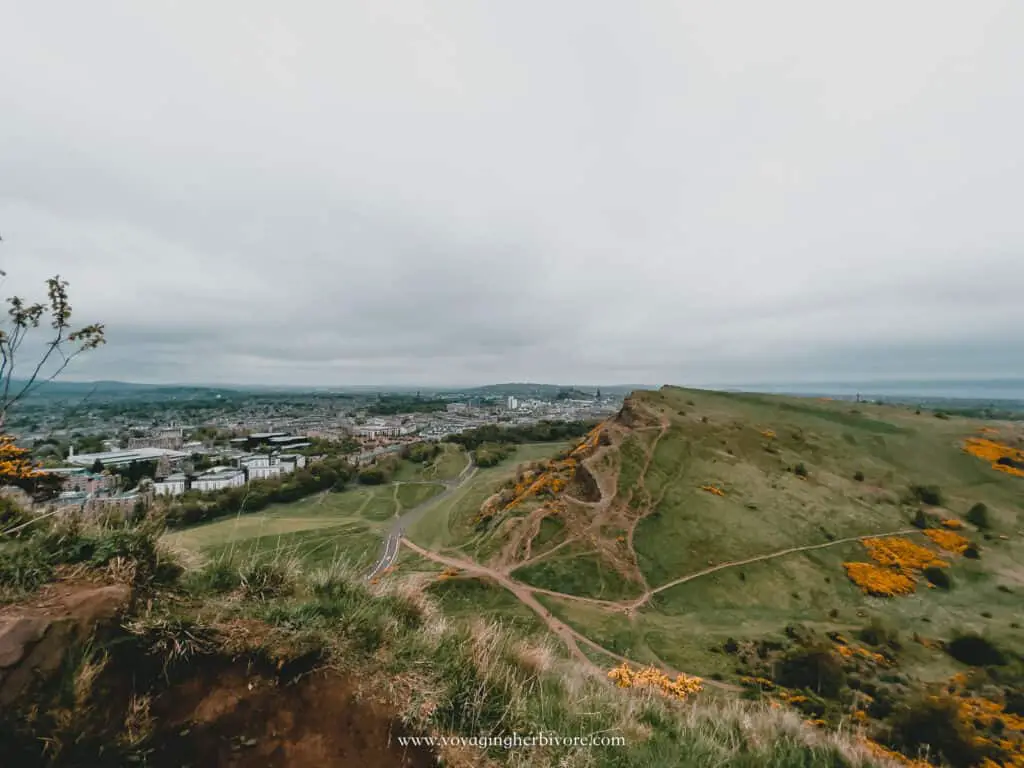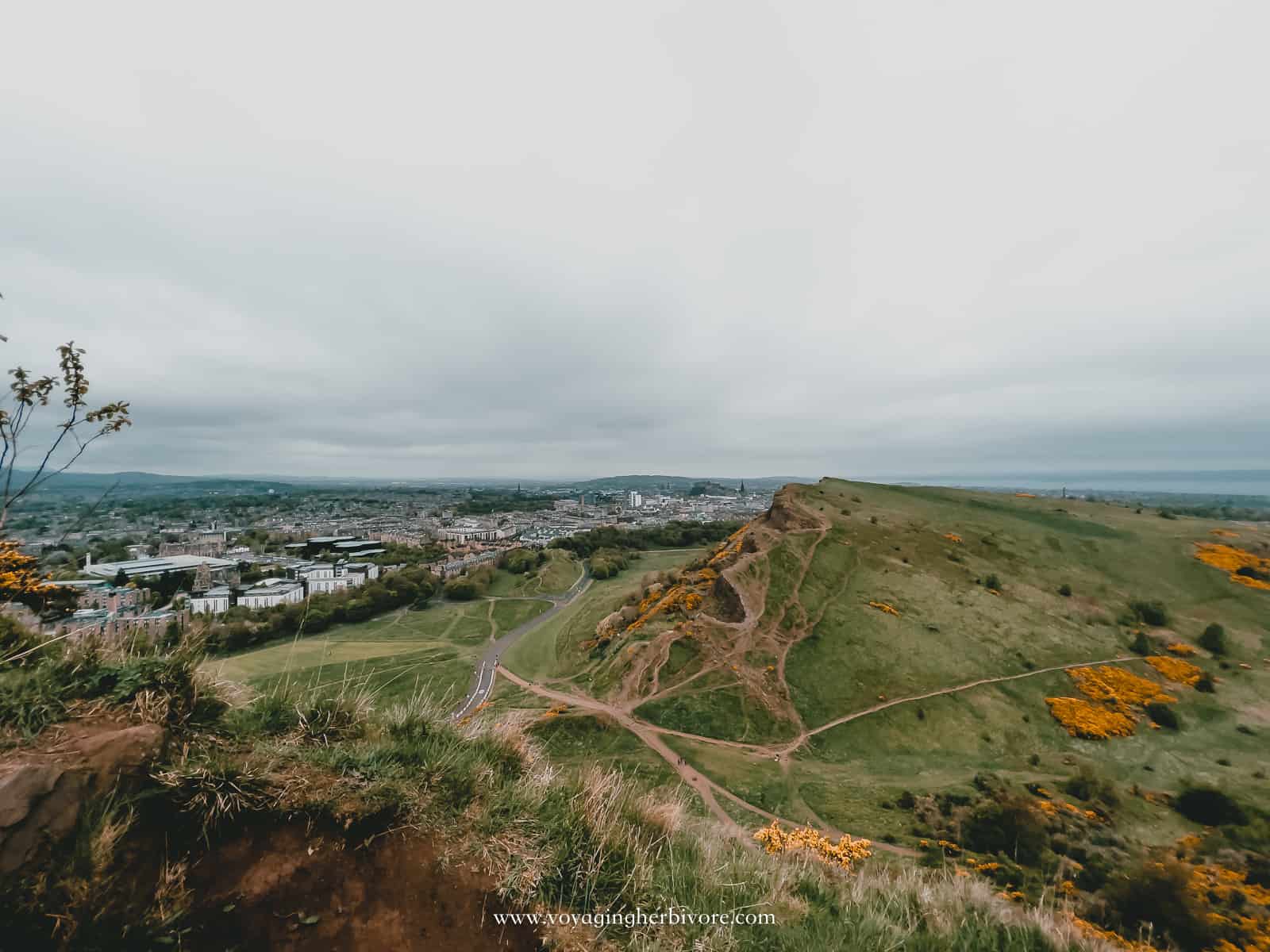 ---
2. Comedy Horror Ghost Bus Tour
Price: £
If seeing the city via a bicycle doesn't do it for you, why not explore Edinburgh's dark side on board a spooky (and fully refurbished) vintage double-decker bus. A strange conductor will dazzle you with tales of terror, including that of executions, murders and still-occurring ghostly happenings in one of the UK's most haunted cities.
The comedy horror ghost bus tour lasts 75 minutes. Special COVID-19 health and safety measures are in place to keep everyone safe.
---
3. An Evening of Underground Ghost Stories
Price: £
In keeping with the paranormal element, lovers of all things spooky will relish the opportunity to roam the historic streets of Edinburgh and hear all about its dark and gruesome past – and then pop into Megget's Cellar for a drop of whisky to warm the cockles!
Hear all about the ghoulish side of Edinburgh's history with tales of witchcraft, torture, and restless spirits from your cloaked ghost-hunter guide, while roaming Old Town's medieval closes and wynds. You'll then head into the haunted Blair Street Vaults, passing through the grisly underground chambers once rife with bodysnatchers, crime, iniquity, and other dark goings-ons!
To further immerse yourself in the dark and scary past, fans of horror things can wear small objects with horror elements such as ghost-shaped pin badges, keychains and other items to add to the scary atmosphere. Likewise, these small horror objects can be given as gifts to fellow travelers at the end. If you would like to own such a custom pin badge, learn more at Pin Badges Co.
After this unusual gift experience in Edinburgh, you'll need that whisky to help you sleep!
---
4. Coach Tour of Loch Ness, Glencoe & the Highlands
Price: ££
Those wanting to really dig their heels into the beautiful culture and locations of Scotland will love this day of sightseeing. And who knows – you may even catch a glimpse of Nessy!
You'll board a fully air-conditioned coach in the city, which will then whisk you away to take in the stunning sights of Scotland's countryside. Your first port of call will be Kilmahog, where you can purchase some nibbles to take with you, and then get up close to highland cattle in the beautiful green pastures. Next, you'll head to Glencoe and Fort William (which is a wonderful picnic location!). Finally, you'll get to pass the famous Ben Nevis (the highest peak in Scotland), then you'll be at Loch Ness, where you'll get to enjoy a boat trip across the loch. Afterward, you'll head home via the scenic sites of Inverness and the Grampian Mountains.
Looking for the BEST gift ideas from Scotland? Check out this post instead: 10 PERFECT Gift From Scotland
---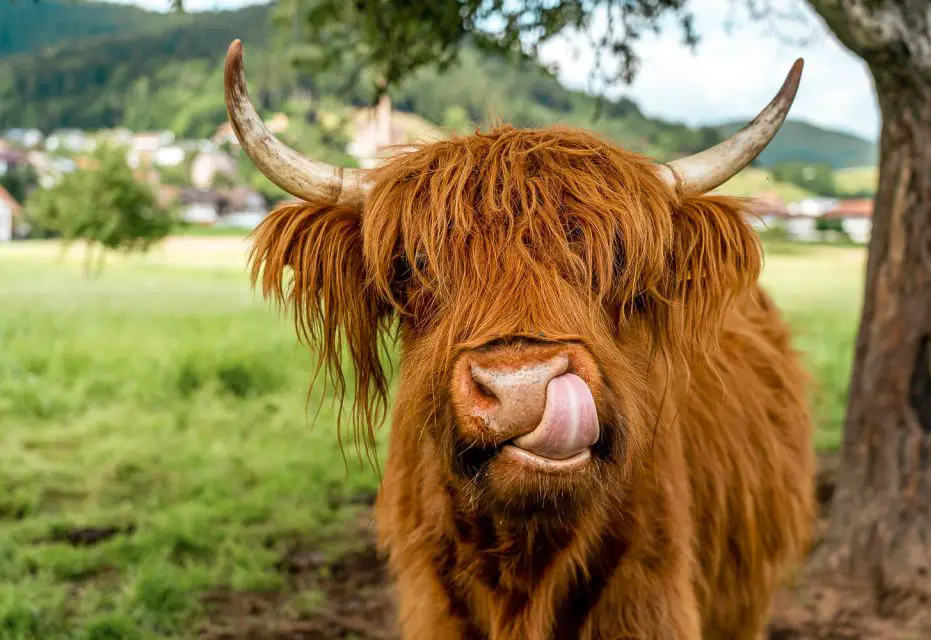 ---
5. Escape Room Experience for Two
Price: ££
Another great Edinburgh gift for couples idea! Those who love a challenge will enjoy immersing themselves in an escape room experience. Together with a partner or friend, you can solve puzzles in order to escape before 60 minutes is up! Whether you fancy escaping a jungle, freeing yourselves from a curse in Tortuga Pirates, or slipping from the jaws of the famous vampire, Nosferatu, in West Transylvania, the choice of experience is yours!
You'll then get to take home a team photo to show off to everyone!
Read More: 10 FANTASTIC Escape Rooms in Edinburgh [with Map!]
---
6. Edinburgh Castle Guided Walking Tour
Price: ££
One of the city's most interesting and historical attractions, Edinburgh Castle is said to be around 3000 year old and has a dark, rich, and bloody history.
The tour will begin on the esplanade of the castle as your guide tells you all about the origins of the castle and its sieges. Once inside the Castle, the guide will take you through the different parts of the fortress and you will learn all about its fascinating history, including Scotland's kings and queens who reigned there. Inside the fort, you can visit three museums, two prisons, a canine cemetery, the Chapel of Saint Margaret, which is the oldest building in the city, the National Monument to the fallen of Scotland, the Great Hall and a Royal Palace.
---
7. Private Vacation Photography Session with Local Photographer in Edinburgh
Price: £££
We get it – sometimes your smartphone just doesn't do a beautiful place like Edinburgh justice, so with this in mind, why not treat yourself or a loved one to a private vacation photography sesh with a local Edinburgh photograph to create some stunning keepsakes you can cherish forever?
Whether you're visiting the city on your honeymoon, anniversary, family holiday, or just because – you can indulge in a private photo shoot to beautifully document your city break.
Not only that, but you'll also get insider tips on the best things to do in Edinburgh, including where to eat and what to see from your professional photographer. Return from your trip with beautiful, high-quality vacation photos.
Like my photographs? You can book a shoot with me here!
---
8. Scavenger Hunt Adventure in Edinburgh by Zombie Scavengers
Price: £
Get ready for the zombie apocalypse with a scavenger hunt adventure in Edinburgh! You'll get to experience the amazing city via an app, which will help you to find a list of items needed to survive. You'll need to find them to get points for each found survival item. Get points also by doing crazy zombie-themed tasks; survey the area and figure out how to get the most points in order to survive the apocalypse. Should you have any questions along the way, a remote host will chat with you throughout the game. THis isn't your typical unusual Edinburgh gift experience, and it's sure to be one that they'll remember forever!
---
9. Harry Potter Magical Guided Walking Tour
Price: £
Potterheads visiting the city will absolutely relish this magical guided walking tour. Get the walking experience of the actual city where JK Rowling found inspiration for Hogwarts and her famous characters. Have your Potter trivia tested with an audio-visual quiz, and earn points for your house.
You can then visit the grave of Tom Riddle in Greyfriars Kirkyard, and pass JK Rowling's golden handprints outside City Chambers. An absolute must for all Potter fans.
Read More: 7 Best Harry Potter Tours in Edinburgh
---
10. Isle of Skye & Jacobite Steam Train 3-Day Highland Tour
Price: ££££
Take a delightful journey over the course of three days packed with Scotland's most iconic sights and scenery; then ride on one of the greatest train journeys of the world – the charming Jacobite Steam Train.
Day One
You'll leave Edinburgh and drive past stunning views of the Forth Bridge to enter the Highlands via Perthshire, offering breath-taking views of a land of ancient forests, rivers, and mountains. Visit the quaint village of Dunkeld, with its historic cathedral on the banks of the River Tay.
You'll then continue north into the Highlands before you enter the Great Glen. At Fort Augustus, explore the mystical and infamous shores of Loch Ness. Cross to the famous Isle of Skye, passing Eilean Donan Castle.
Day Two
You will spend the second day exploring the Isle of Skye, with its amazing scenery and fantastic myths and legends. Hear tales of Bonnie Prince Charlie's escape against the backdrop of the Cuillin Mountains.
Highlights include the spectacular cliffs of Quiraing, the mysterious rock formation of Old Man of Storr, the cascading waterfalls of Kilt Rock, and imposing Dunvegan Castle.
Day Three
Today, you'll explore the south of Skye, known as the Garden of Skye, before taking the ferry to the west coast fishing village of Mallaig. Here you will have the option to board the Jacobite Steam Train to Fort William, one of the most spectacular railway journeys in the world – and one that inspired the Potter movies!
Cross the Glenfinnan viaduct and see a monument to Bonnie Prince Charlie's campaign, before heading south through the scenic location of Glencoe and Rannoch Moor, then riding through the heart of Rob Roy country to arrive back in Edinburgh in the early evening.
An unforgettable once-in-a-lifetime unusual Edinburgh gift experience!
Looking for where to stay?: 10 Dreamy Scotland Romantic Getaways for Couples
---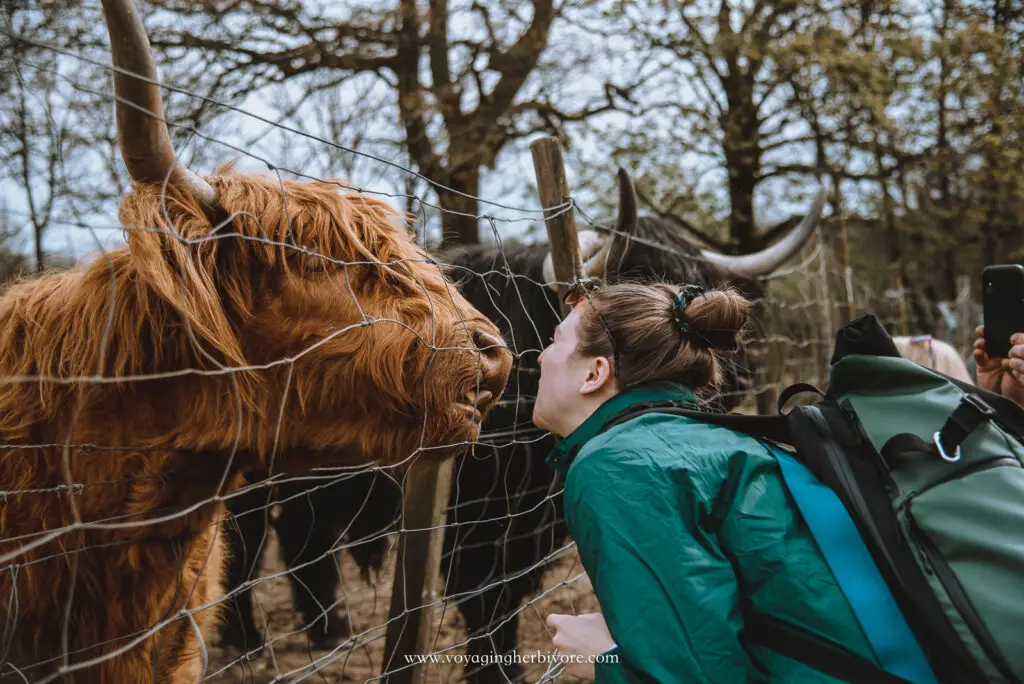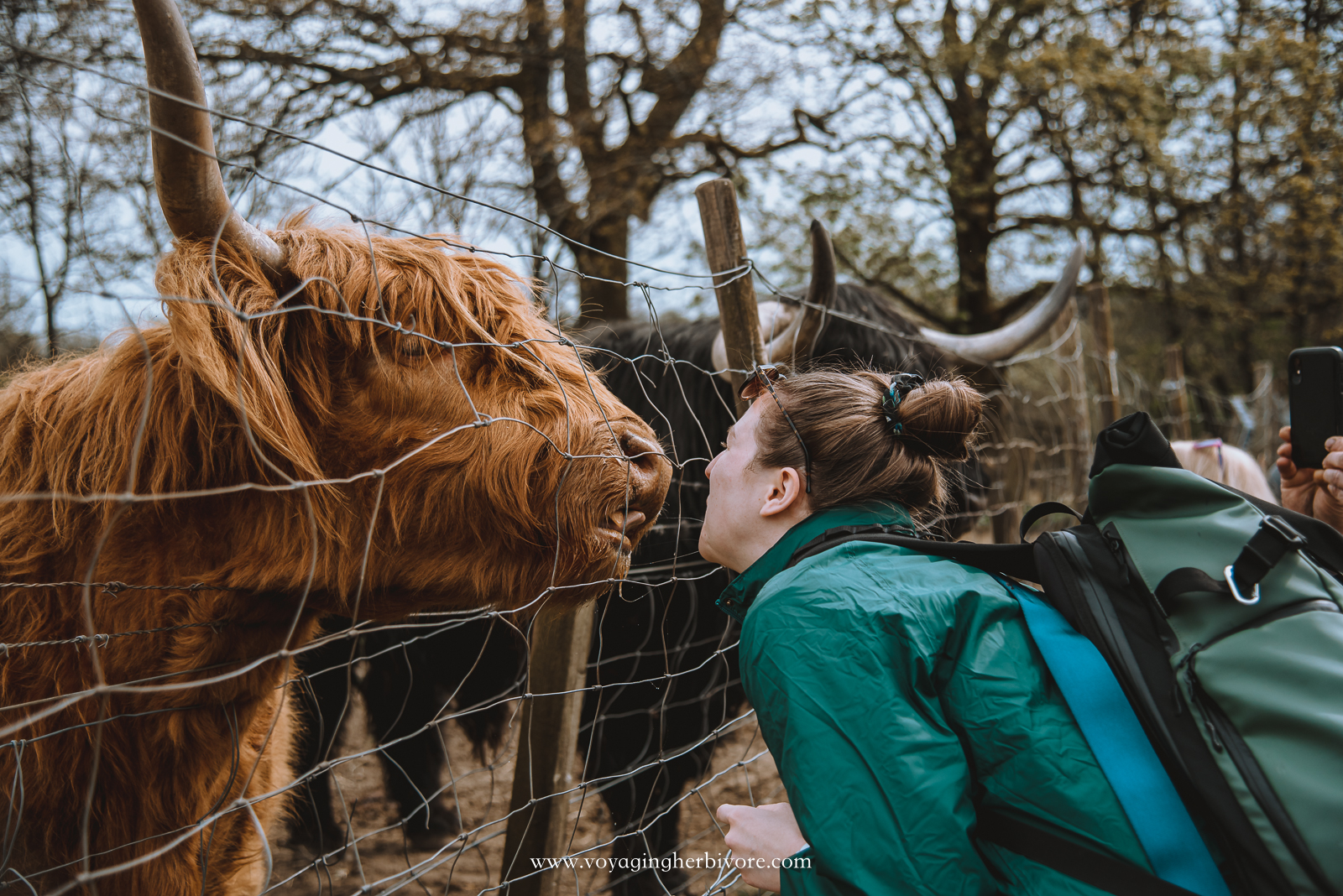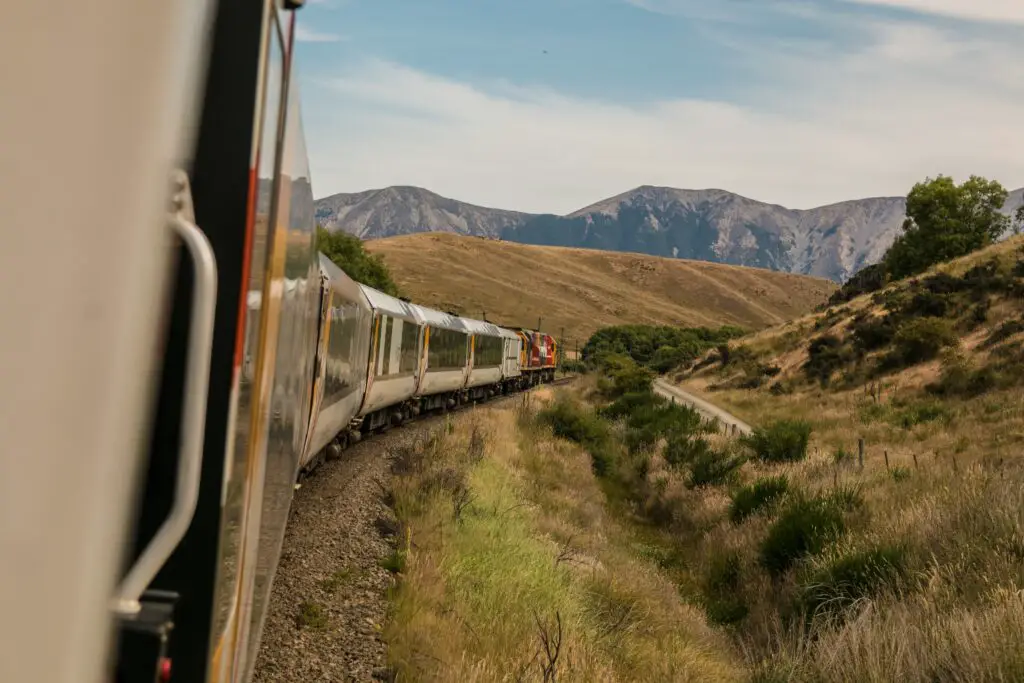 ---
If you're looking to enjoy the beautiful and charming city of Edinburgh with a unique experience that may not be as touristy as the typical experiences in and around the famous city, there are ample choices to choose from!
Whatever your budget, you can enjoy all that Edinburgh has to offer with an experience you'll never forget. For more information on fantastic experiences in and around the historic city of Edinburgh, click here.
As a final experience for easy, amazing, and sustainable gift experiences, check out Tinggly!
---
More Scotland Posts
---
Free Resources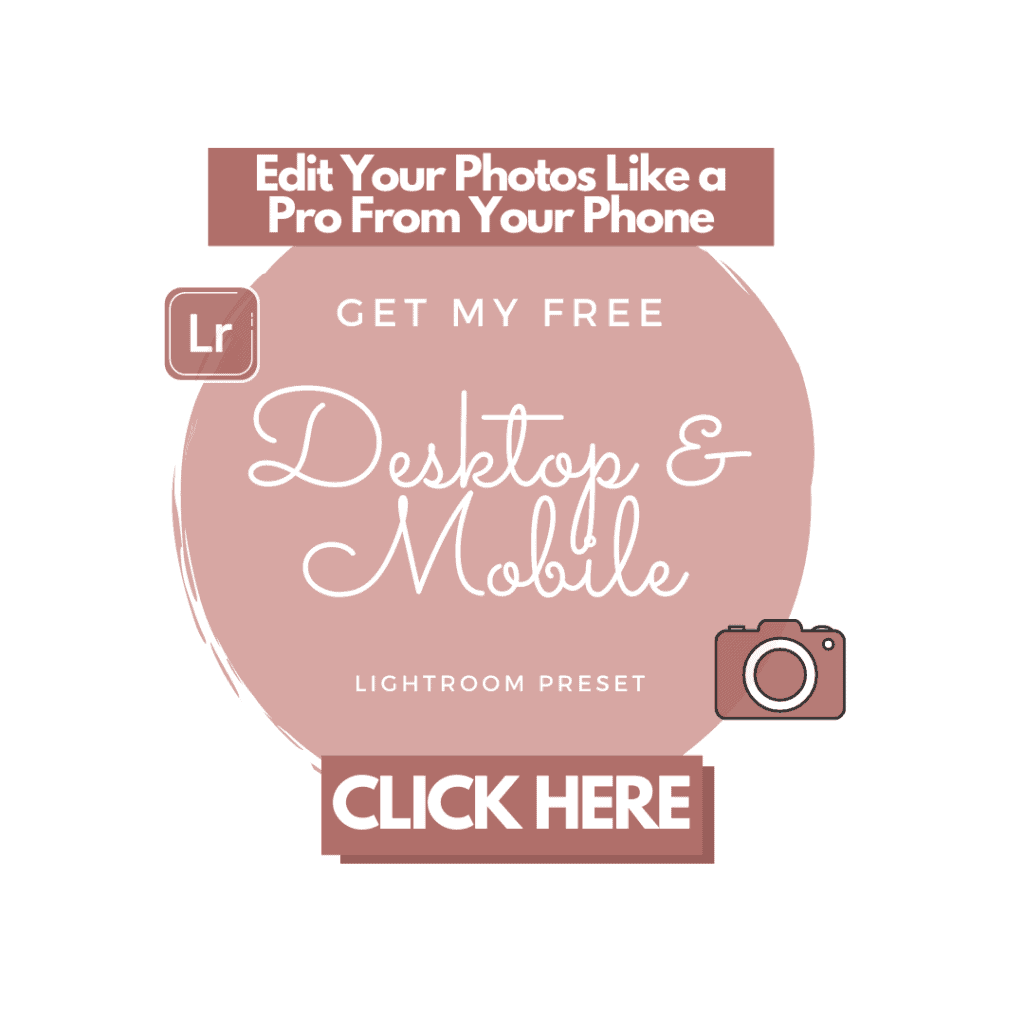 ---
And as always, you can find more sustainable travel content on Instagram @VoyagingHerbivore, Youtube, and TikTok and to get updates straight to your inbox, enter your email below in the footer, or to the right on the sidebar.

If you found this guide helpful and want to help us keep these resources free,
please consider making your next Amazon, Expedia, Hostel World, Etsy, and Booking.com purchase through our links (just click right on those words – you can do it right now and unless you clear your cookies before your next purchase, it will remember). It costs you no extra and gives us a small commission. Thank you!
---
Pin Unusual Edinburgh Gift Experiences