Arthur's Seat, the Royal Mile, and Calton Hill, just to name a few of the incredible sites in Edinburgh, Scotland.
If you're headed to this incredible city, you'll need an equally impressive place to stay.
Keep reading to discover where to stay in Edinburgh to be close to major attractions, restaurants, and shopping at an affordable budget.
Read More: 6 Romantic Hotels in Edinburgh for Couples [With Hot Tubs]
---
---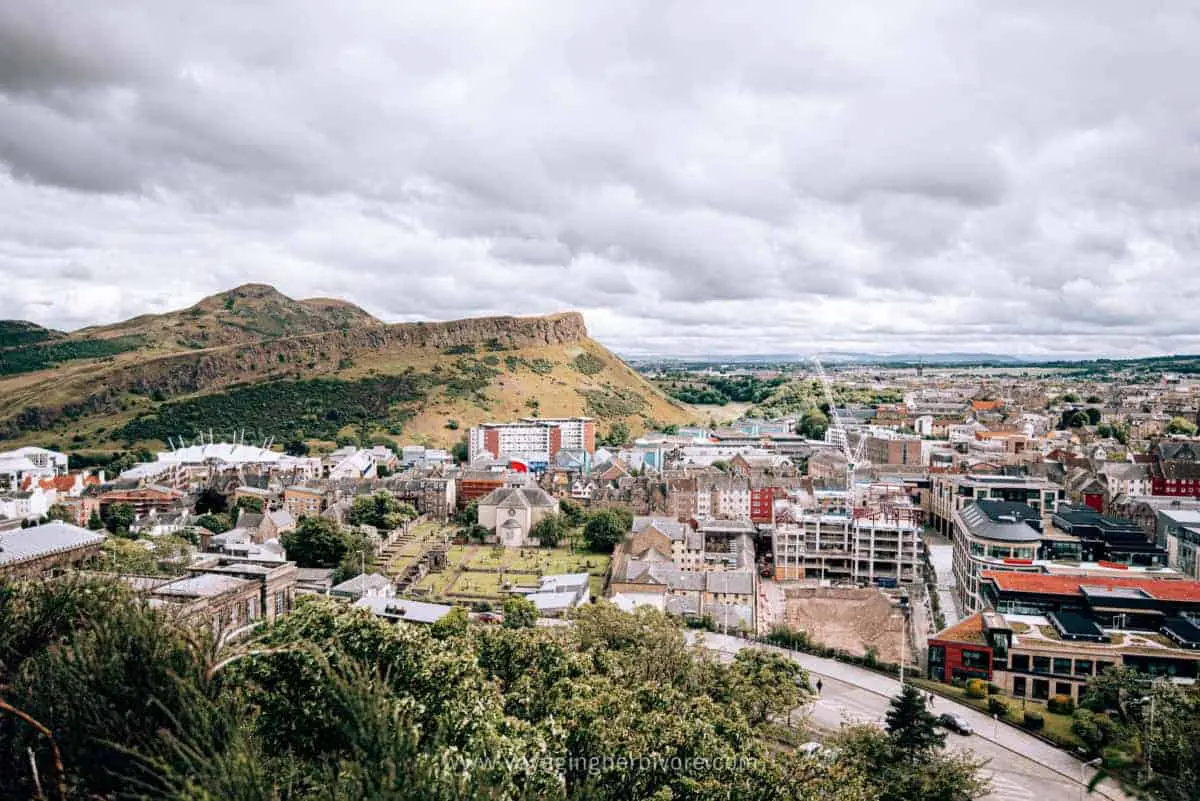 ---
This site is user-supported and that's why we use affiliate links. At no extra cost to you, we get a little bit of money when you purchase something through one of our links. Thank you for helping support ethical, sustainable, and plant-based travel! You can read more about our affiliate disclosure policy here.
If you need cheap luggage storage for your next trip, we recommend Eelway.
---
What is Airbnb?
Airbnb is a fantastic service that allows you to find everything from inexpensive home stays in South America to luxury villas in Bali. From large hotel corporations to individual families, Airbnb is used by everyone as a way to find accommodation and to make money.
Be sure to pin "Where to Stay in Edinburgh, Scotland" for later.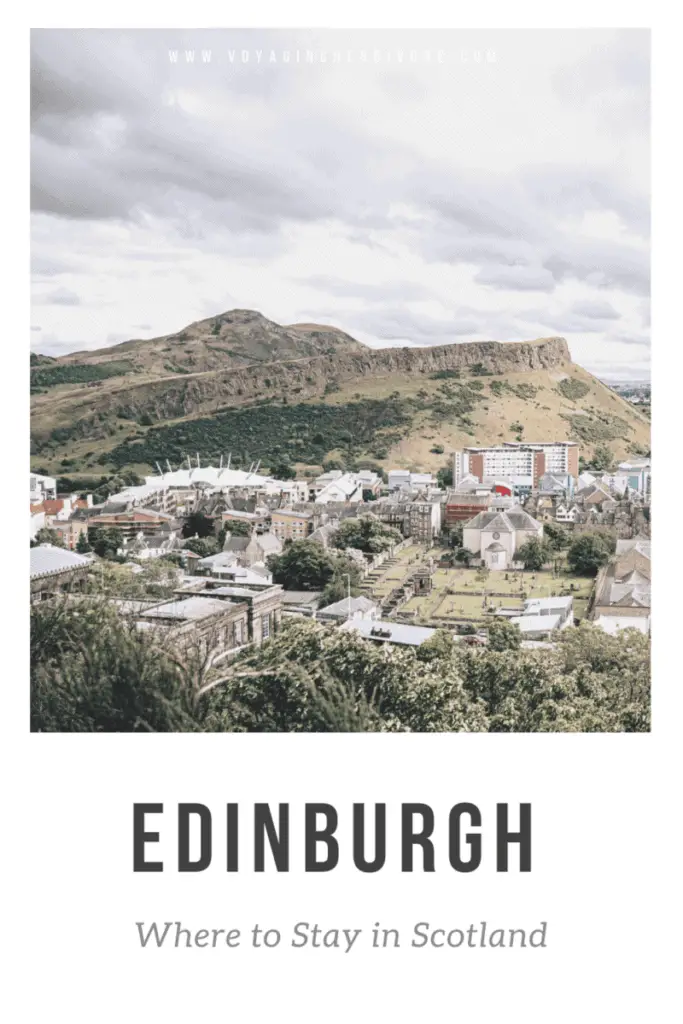 ---
Where to Stay in Edinburgh Comparison Chart
There's a lot to be said for staying in a central location. Yes, it tends to be more expensive, but you'll also not likely have to pay for transportation. Depending on your motivation, you'll want to stay central.
If you're hoping to see the tourist sites and don't mind taking public transit or being somewhere right when it opens, I would opt to stay a bit further out at a lower price. When you visit Scotland during the best time of the year, a walk in the city is beautiful!
For Edinburgh, if you want to be central, I recommend staying as near to the Royal Mile as possible. You'll find endless amounts of things to do, whether that's an optical illusion museum, castles, or whiskey tastings.
Scroll beyond the chart for more detailed information.
---
Budget Accommodation in Edinburgh ($)
Ah, the accommodation to which Jack and I are most familiar! If you're wondering where to stay in Edinburgh, you can't go wrong with these budget options.`
---
Sleeps: 3
Location: 10 min from Arthur's Seat, 15 min from Royal Mile
Bed Size: 2 double beds
Promising Review: Sally is a very nice host, very amicable and eager to help. The breakfast is generous and wholesome. Near the center but away from the crowd. Good rental! 🙂
[Update: This rental is no longer available, check out this one instead]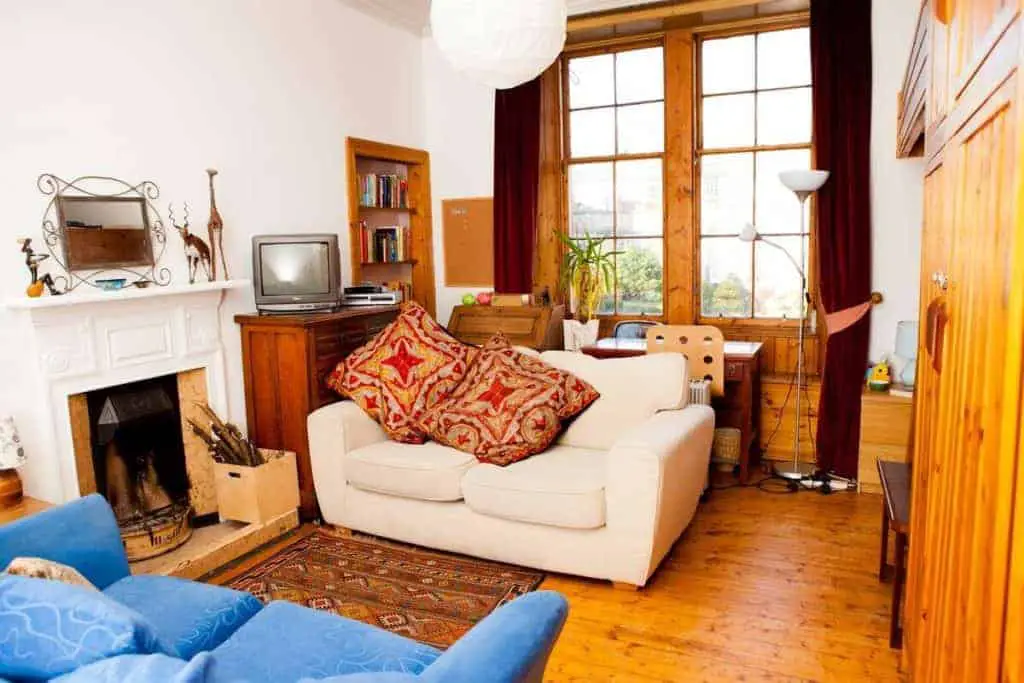 ---
Sleeps: 2
Location: Leith
Bed Size: Double
Price: Check With Your Dates
Promising Review: "This space is a great place to stay for a quick night in Edinburgh. The room was impeccably clean and comfortable, the host was easy to get in touch with, there was great available wifi, and it was right near downtown. A wonderful room for a wonderful price."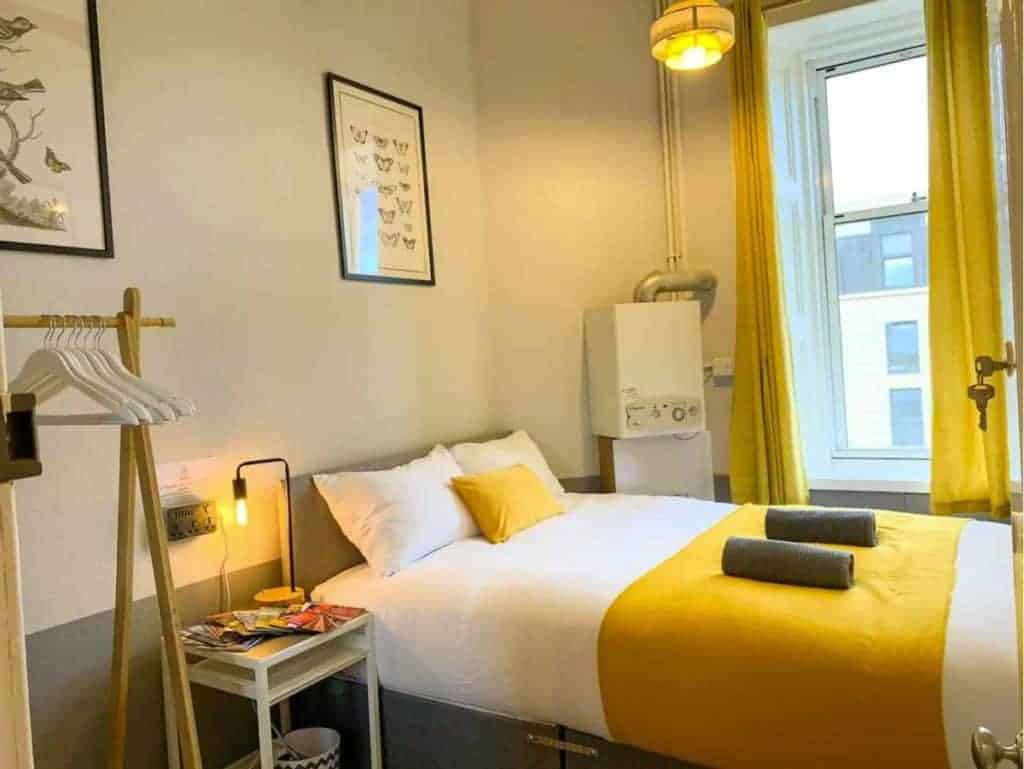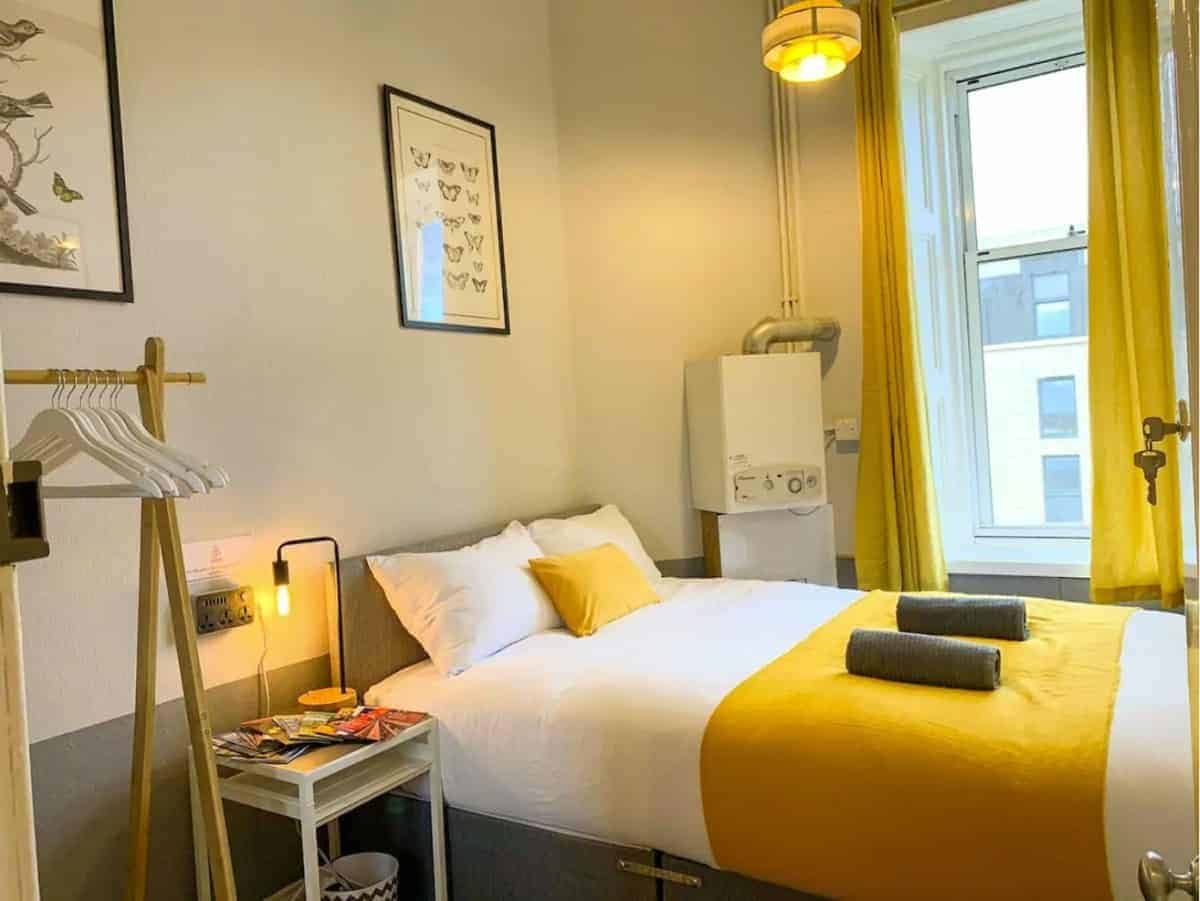 ---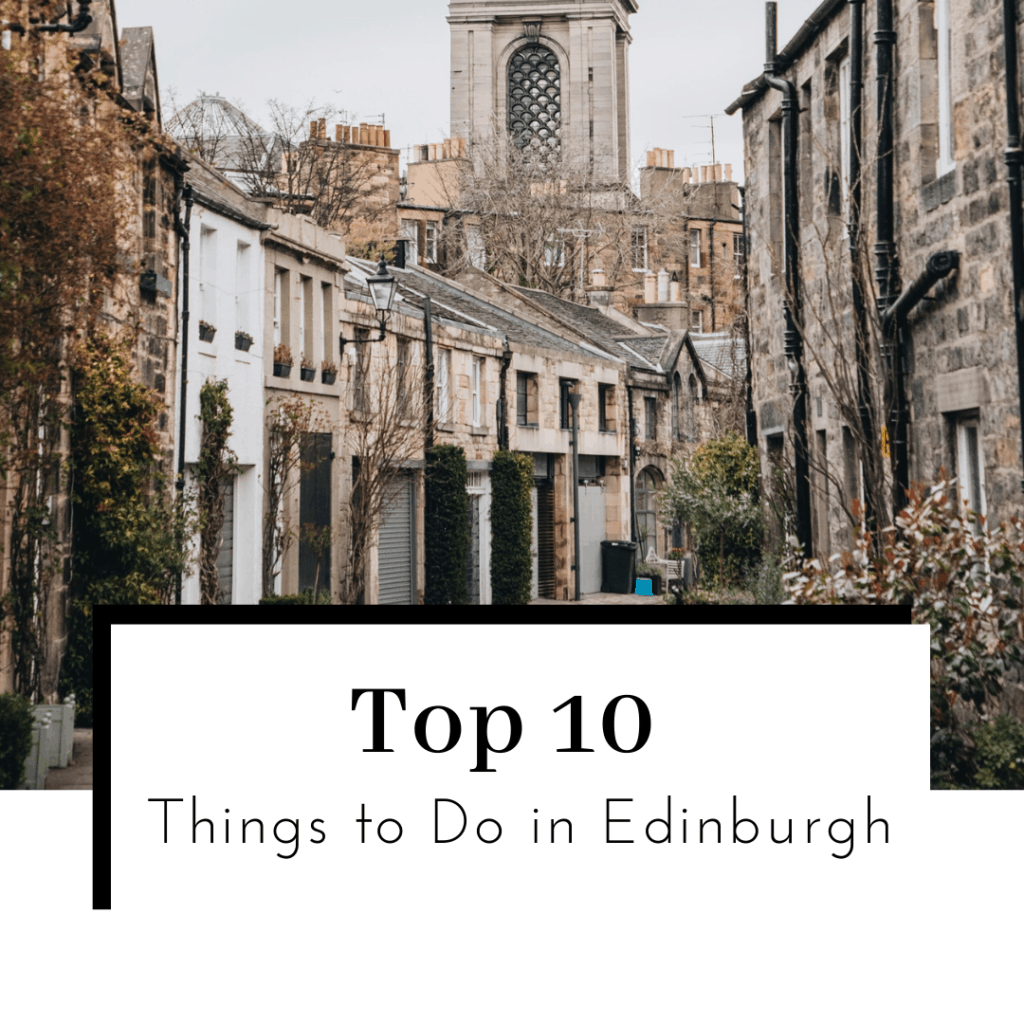 ---
Economy Accommodation in Edinburgh ($$)
I'm lucky enough to have stayed in the following two Airbnbs with my mom when we were in Scotland. You can read more about everything amazing in Scotland here.
---
Sleeps: 2
Location: Near Edinburgh Castle
Bed Size: Probably Queen
My Review: I can also vouch for this Airbnb which is actually in a hotel, but it's fully self check-in. It's absolutely stunning and so clean that I walked around and showered without shoes (which is really saying something). They also have Netflix which is where I introduced my mother to the Great British Baking Show (a true gem). The only negative part is lugging a suitcase up many many stairs and the washing machine is a little hidden away in the basement, but the room itself is a treasure!
[Update: This rental is no longer available, check out this one instead]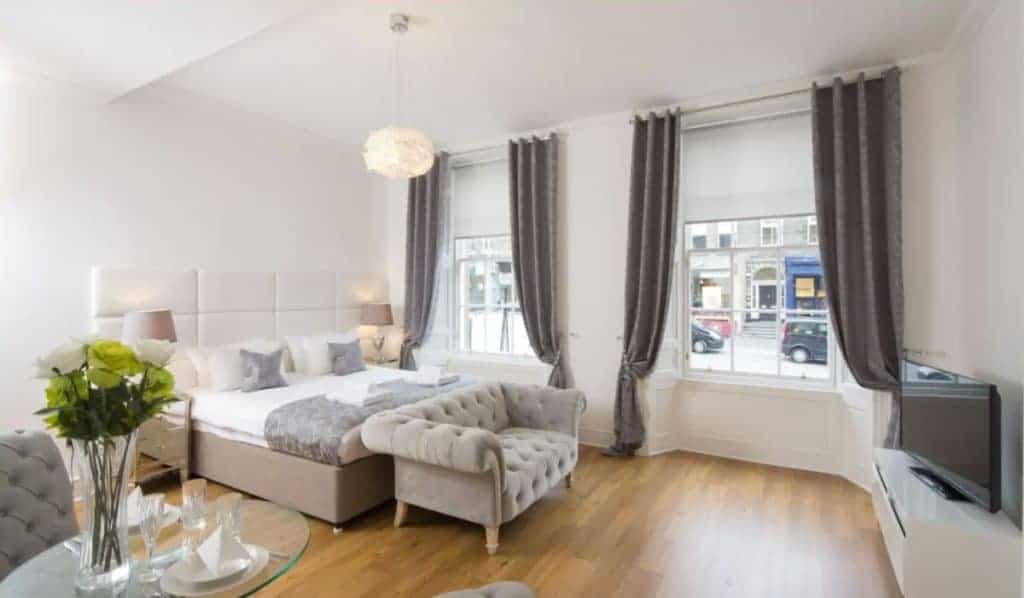 ---
Sleeps: 6
Location: On the Royal Mile
Bed Size: 2 doubles, one couch
My Review: This is an absolutely lovely place to stay and in a fantastic location. In fact, it's literally right next to The Baked Potato Shop, one of my personal favorite highlights of Edinburgh. You truly can't beat this location. It's a short walk from Waverly Station and central to everything you'll want to see in Edinburgh.
[Update: This rental is no longer available, check out this one instead]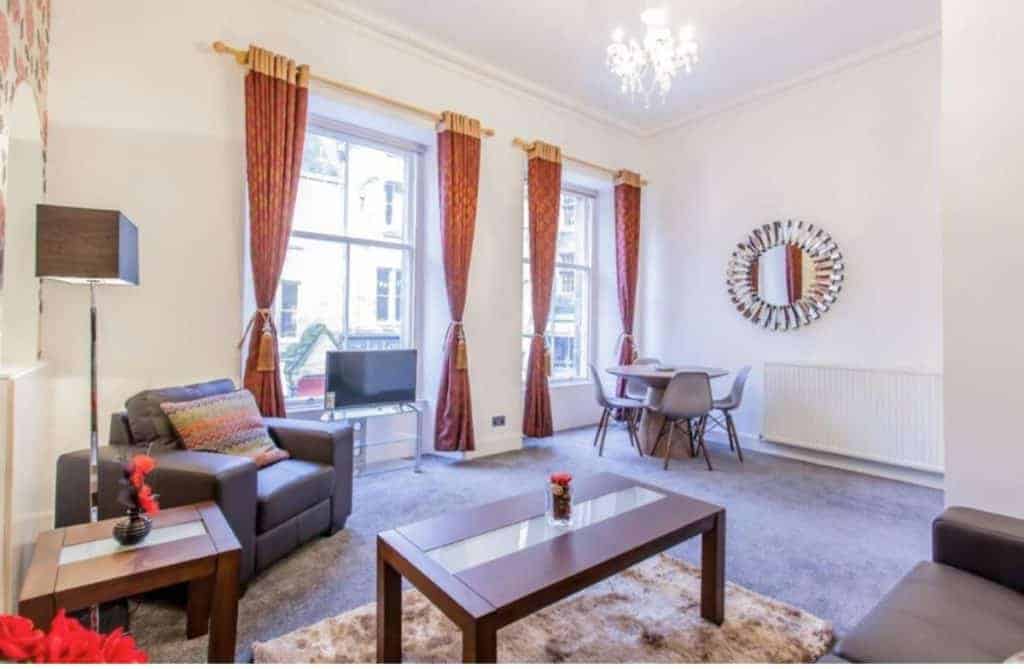 ---
Luxury Accommodation in Edinburgh ($$$)
As frivolous as it sounds, I would someday like to be comfortable enough in life to stay in Airbnb Plus homes when I travel. That is decadence! When I waste away all my free time, looking at fancy places to stay on Airbnb is usually where it goes! All this is to say, I spend far too much time on Airbnb.
---
Sleeps:  2
Location: Top of the Royal Mile near Edinburgh Castle
Bed Size: 1 double bed
Price: Check With Your Dates
Promising Review: Calim's place on the Royal Mile was amazing. I've stayed in a lot of Airbnb's and this was hands down the best so far. He thought of everything – breakfast available, teas/coffees, guidebooks, great recommendations before we arrived, even adapters for those of us traveling from overseas. The apartment was perfect for our time in beautiful Edinburgh. Super tastefully done and felt like a home away from home. He even let us leave our luggage with him after we checked out and until our flight, such a nice gesture. We spent four nights at Calim's place, wish we could have stayed longer and hope to be back. Book his place, you won't regret it!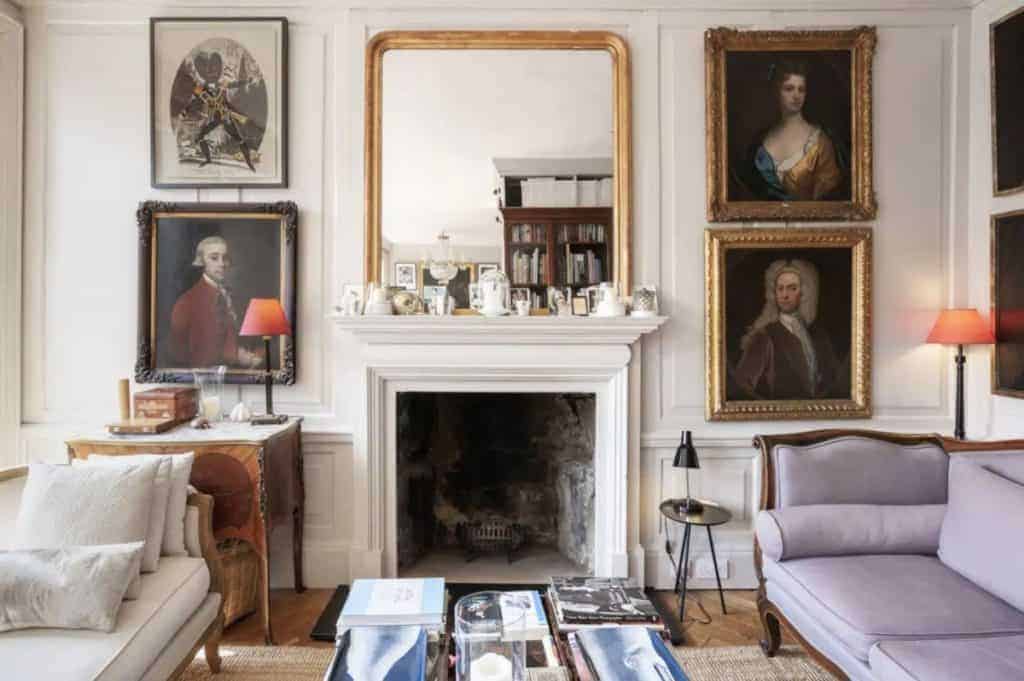 ---
Sleeps: 2
Location: 10 min from Dean's Village, 10 mins from Royal Mile
Bed Size: King
Price: Check with your dates
My Review: This apartment was absolutely lovely! The lounge is beautiful and comfy to relax in (although not very vegan friendly due to all of the leather). The bed is massive and the bathroom couldn't be better. The location is also fantastic and it doesn't seem to be more than a 15 minute walk to any of the major sites.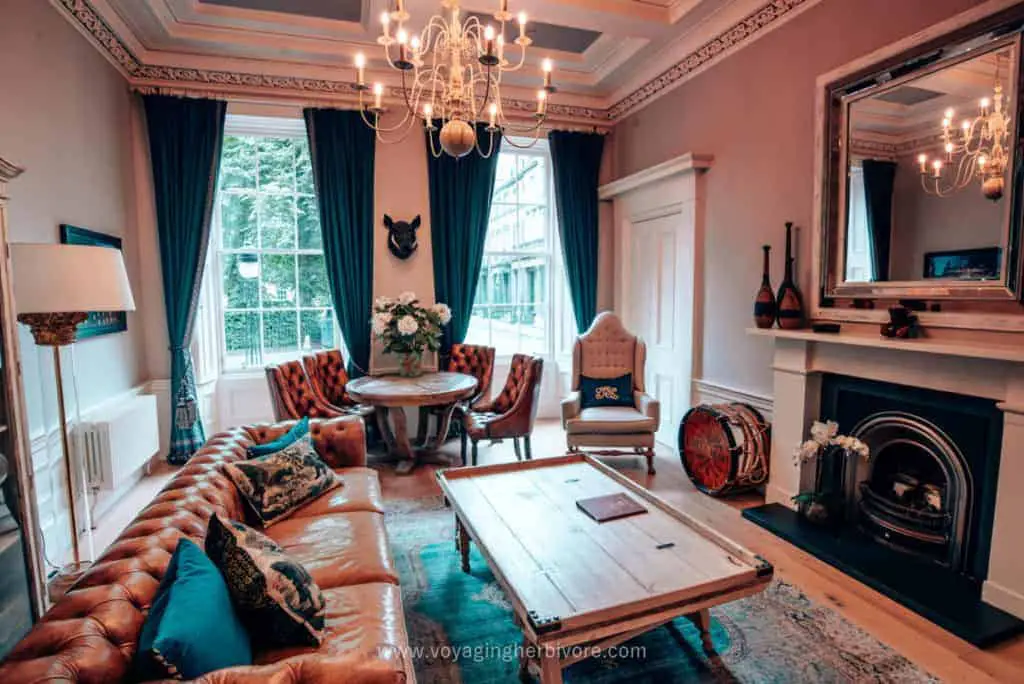 ---
Browse Other Accommodation Options in Edinburgh
---
Keep Exploring Scotland
Edinburgh and Scotland are chock full of incredible things to do and sites to see. If you liked learning where to stay in Edinburgh, keep reading to discover more amazing things to do, eat, and see in Scotland.
Click on the posts below to keep reading.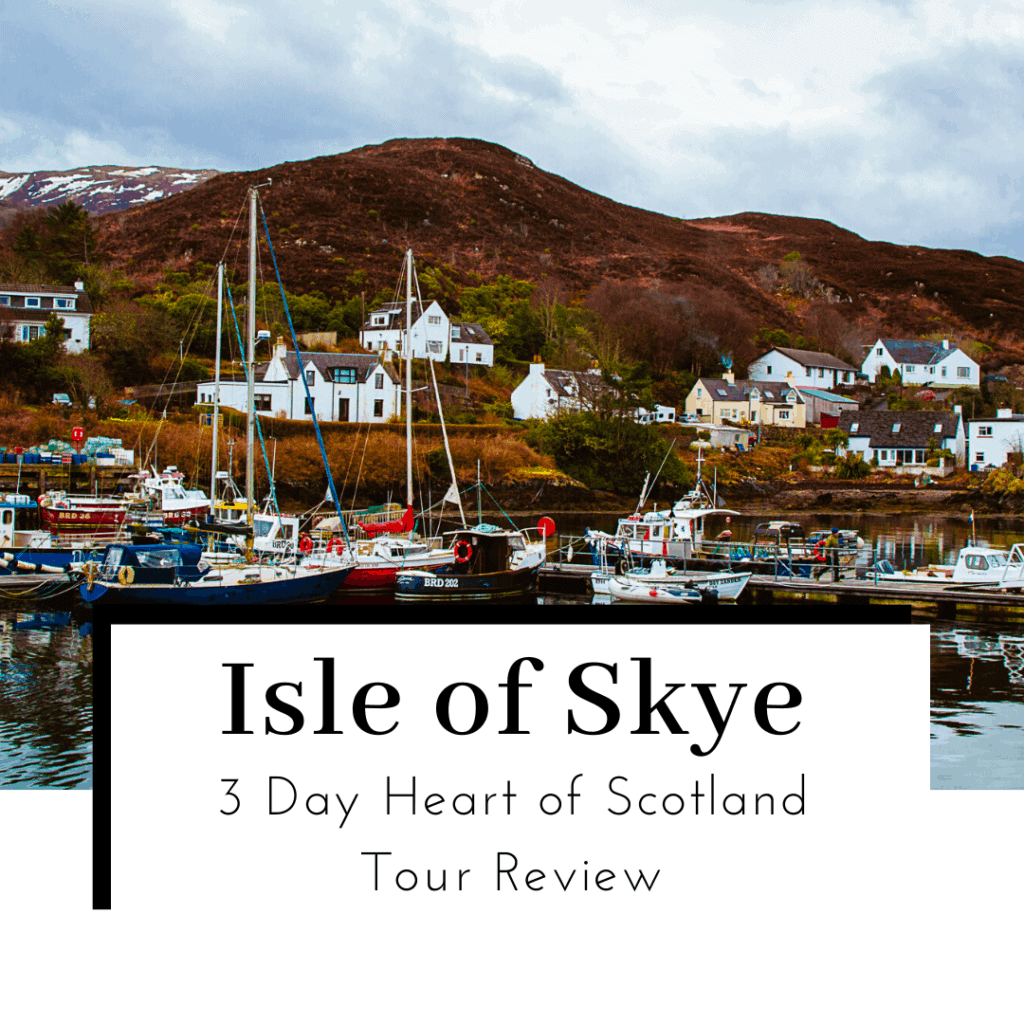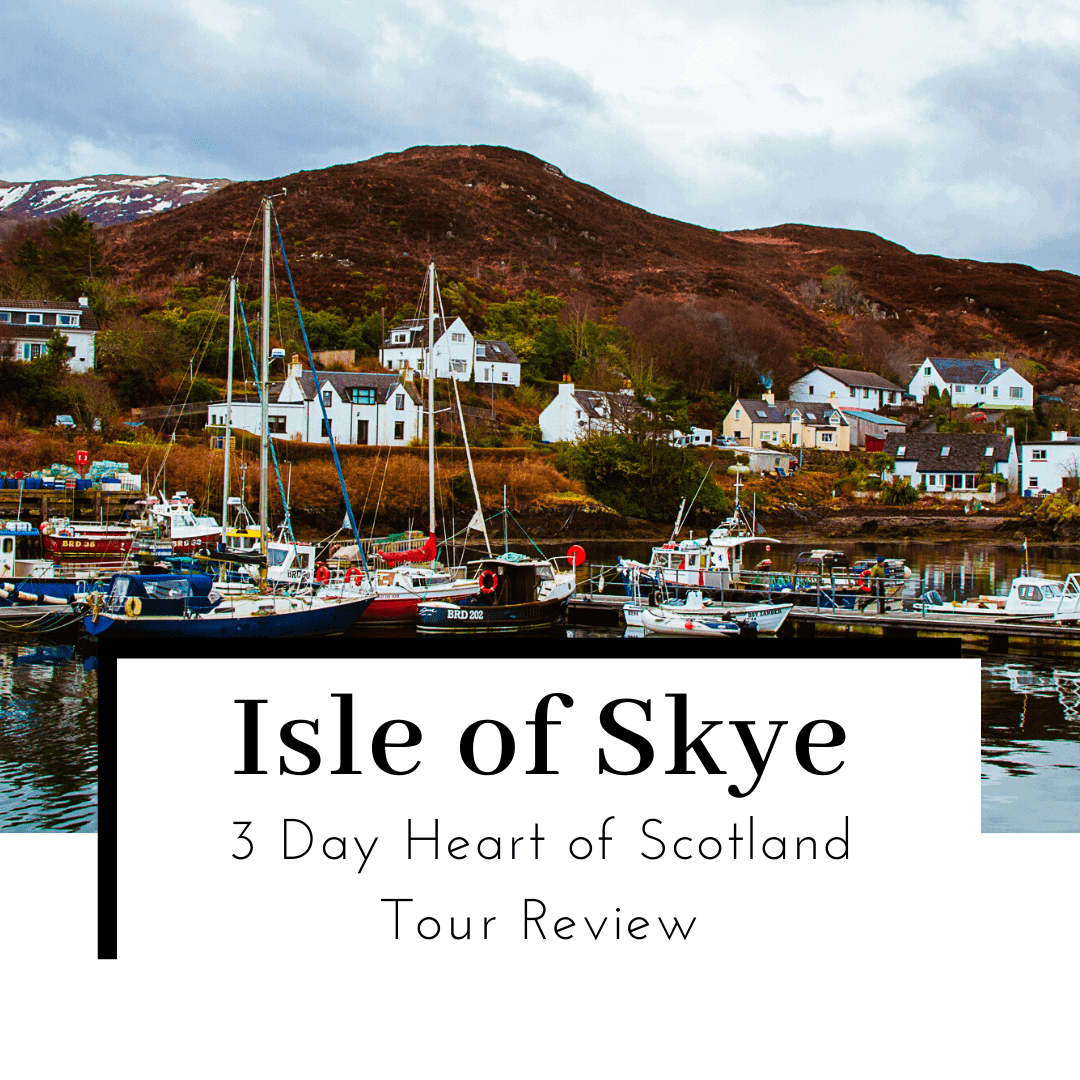 ---
More Scotland Posts
---
What Camera Gear Do We Use?
If you want the full list of things we keep in our camera bag, check out the complete guide or browse our photography guides.
---
Free Resources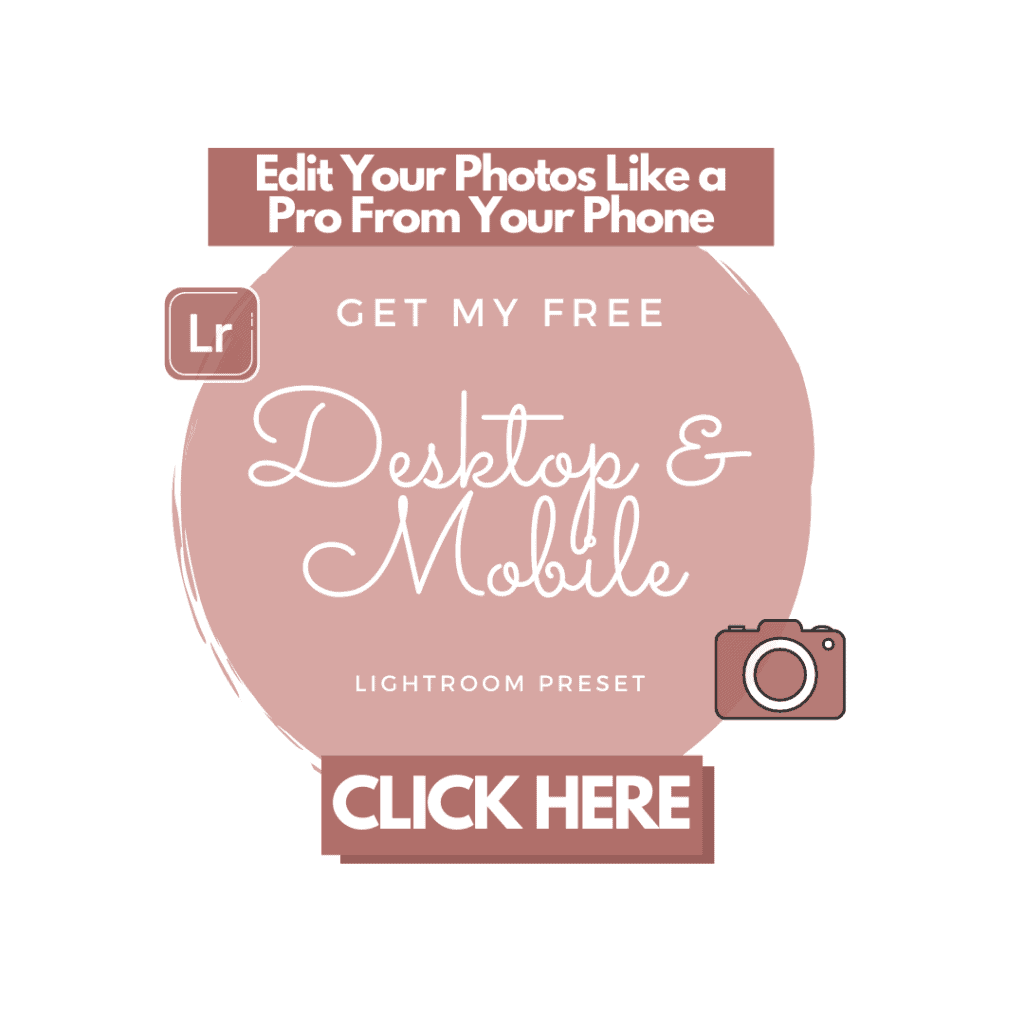 ---
And as always, you can find more sustainable travel content on Instagram @VoyagingHerbivore, Youtube, and TikTok and to get updates straight to your inbox, enter your email below in the footer, or to the right on the sidebar.

If you found this guide helpful and want to help us keep these resources free,
please consider making your next Amazon, Expedia, Hostel World, Etsy, and Booking.com purchase through our links (just click right on those words – you can do it right now and unless you clear your cookies before your next purchase, it will remember). It costs you no extra and gives us a small commission. Thank you!