If you like excitement or dream of being a detective, visiting an escape room might be the best possible activity for you and your friends. When you participate in the game you get to bond with your squad, and learn how to work together when the only way out of the room is to escape. 
Working together and sharing the moment, your thoughts, and your worldview are necessary to get there. It is hard to choose an escape room, Edinburgh has quite a few options. Keep reading to discover the best escape room in Edinburgh: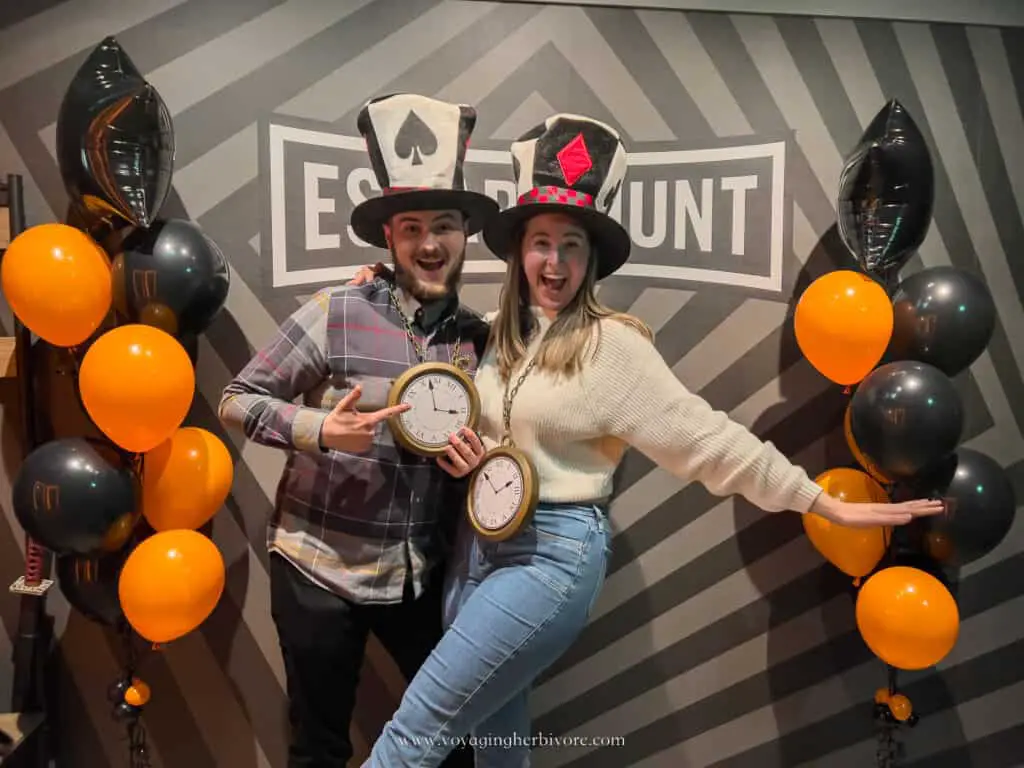 ---
This site is user-supported and that's why we use affiliate links. At no extra cost to you, we get a little bit of money when you purchase something through one of our links. Thank you for helping support ethical, sustainable, and plant-based travel! You can read more about our affiliate disclosure policy here.
---
1. Locked in Edinburgh
Address: 1 Summerhall Based within the Summerhall Building., Edinburgh EH9 1PL Scotland
Go on an escape hunt in the heart of Edinburgh. The escape game Locked In Edinburgh is based in actual rooms rather than on specially constructed sets. You get to investigate the mystique of Edinburgh's former veterinary school, Summerhall. 
You may find yourself in a dissecting room, an anatomical theatre, an antique laboratory, or perhaps a little animal hospital. a historically significant structure that creates an evocative environment in which you might be absorbed and challenged.
Gift Vouchers
Gift vouchers are available, starting at two people up to ten-person vouchers. You can also buy vouchers at a certain value so that someone you are getting this voucher to can purchase tickets themselves.
Other Activities in the Venue
This venue also offers the Pickering's Gin Distillery tour. You can combine this tour with the escape room experience.
Read More: 5 TOP Edinburgh Gin Tours To Ignite Your Taste Buds
---
2. Escape Reality Edinburgh
Address: 1 Fountainbridge Square, Edinburgh EH3 9QB Scotland
Teams of two to six players must complete a series of difficult riddles in the immersive escape room experience known as Escape Reality to escape in 60 minutes. Up to 36 individuals can fit within the chambers at Escape Reality in big groups once every hour. 
Escape Reality is a venue in the centre of Edinburgh with a private bar and social space, making it ideal for any sort of gathering. They are open seven days a week and they are one of the most popular escape rooms Scotland has to offer.
Read More: Everything You Need to Know About Bungee Jumping in Scotland
Gift Vouchers
You can buy vouchers for up to six players, which range from £25 to £120.
Other Activities in the Venue
When you finish with the game you can socialize in their own bar inside the venue, which is great for corporate gatherings or birthday celebrations.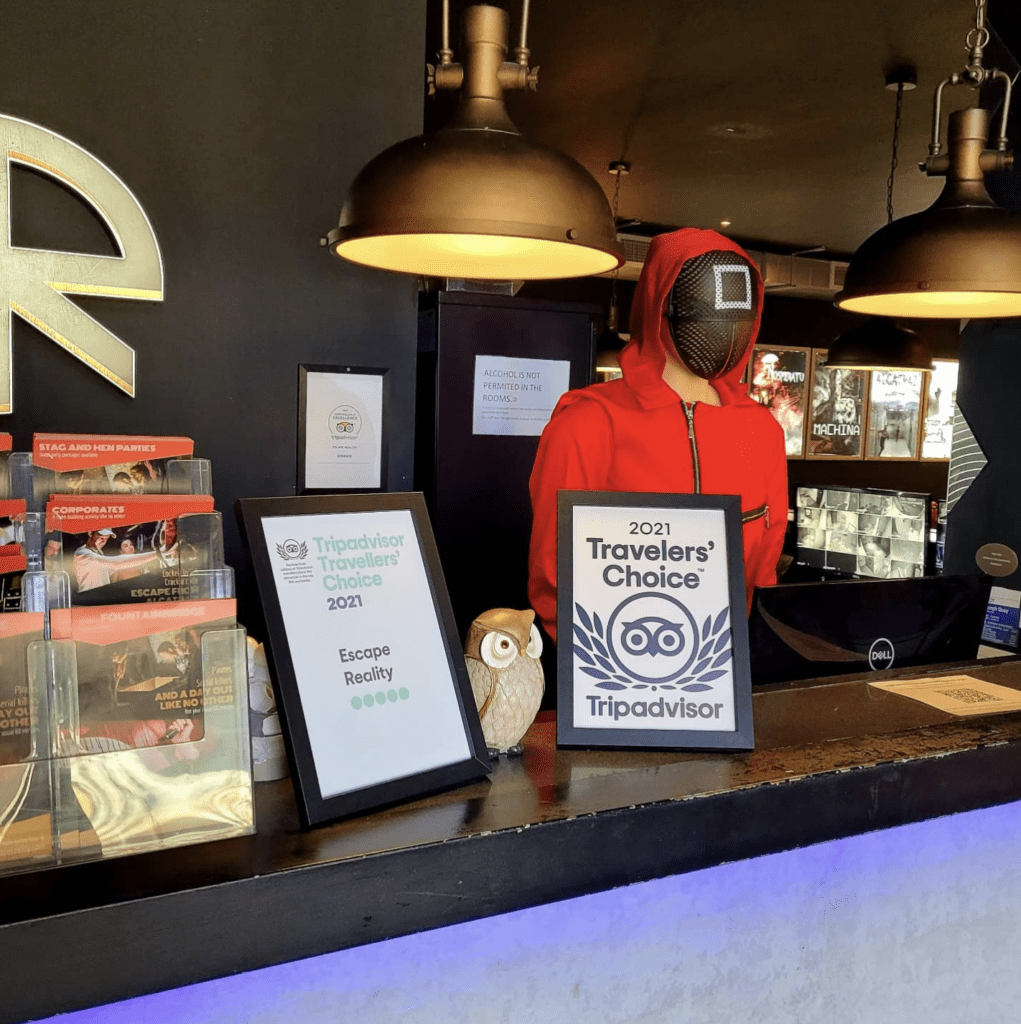 ---
3. Escape Room Edinburgh, Morrison Street
Address: 26-28 Morrison Street, Edinburgh EH3 8BJ Scotland
The primary site of Escape Edinburgh is on Morrison Street, beneath The Great Escoop, but they also have an escape room at the Haymarket location. The games they offer are versatile and include Witchcraft & Wizardry, 221B Baker Street, The Magic Emporium, and Houdini's Workshop are available here.
Gift Vouchers
Purchase a gift voucher for your friends if you want to surprise them. It can be redeemed when they are booking their experience.
Other Activities in the Venue
You can treat yourself to a live escape game and then dinner from the Hard Rock Cafe's Gold Menu for only £39.99 per person, thanks to the partnership they have with the Hard Rock Cafe Edinburgh.
---
4. Escape The Past
Address: Basement 1, 25 Nicolson Square, Edinburgh EH8 9BX Scotland
Edinburgh's historical escape room facility and the birthplace of The Anatomist. Visit the study of a 19th-century anatomist, which is situated on the outskirts of Edinburgh's historic surgical sector, and plunge yourself into a world of grave robbing, mystery, and malpractice. The setting is a genuinely immersive experience at a troubling and fascinating time in Edinburgh's medical history.
Gift Vouchers
When you buy this gift voucher you get a pdf you can send to a person of choice.
Other Activities in the Venue
They encourage Stag and Hen do's as well as other celebrations.
---
5. Department Of Magic
Address: 9-11 Blair Street, Edinburgh EH1 1QR Scotland
If you are looking for magic inspired escape room experience, this is the location of magic and witchcraft. In these captivating escape rooms, take on the Dark Lord, and in our Magic Potions Tavern, whip up a potions drink. Wands and cloaks are offered and extremely popular among both adults and kids.
Gift Vouchers
Gift vouchers are available, and can even be sent in a wax-sealed envelope to the recipient.
Other Activities in the Venue
Except for the escape rooms, you can also visit Magic Potions Tavern and mix your own cocktails.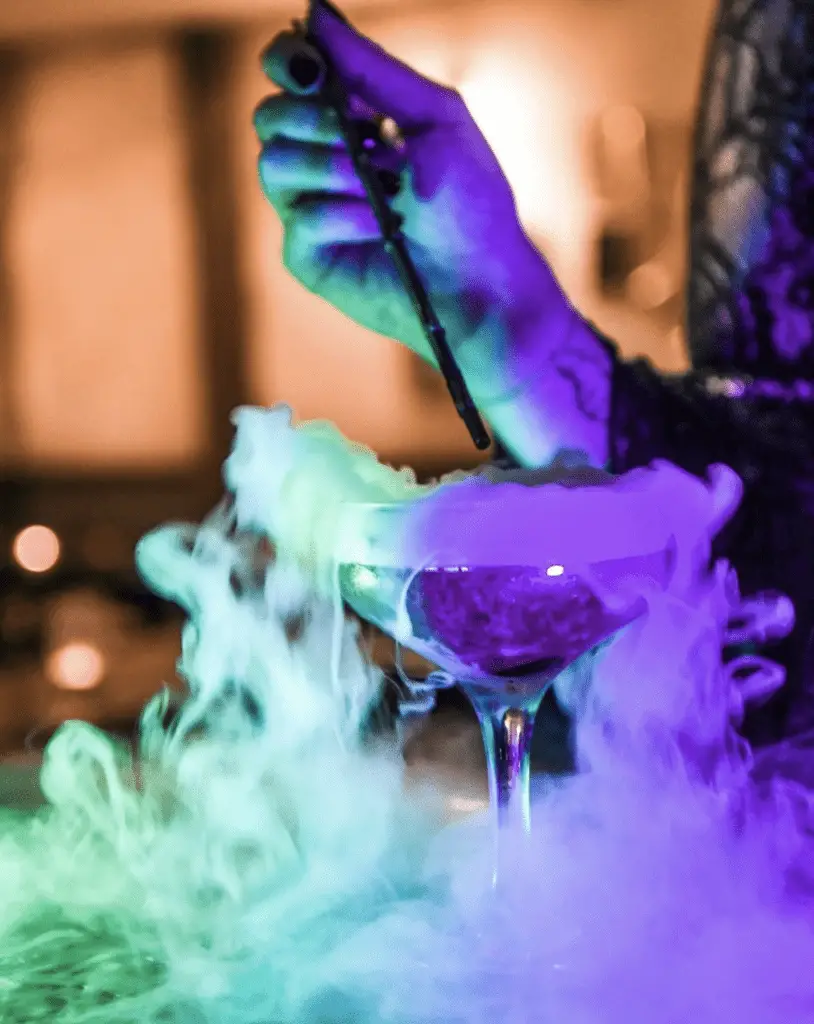 ---
6. Padlox Escape Rooms
Address: 37 Bernard Street, Edinburgh EH6 6SH Scotland
Before the hour is over, gather your team and put your brains together to conquer physical and mental tasks in this escape room, Edinburgh! Making an evening out of it by having supper at a nearby tavern or restaurant on the shore will allow you to reflect on the enjoyable and sociable Leith location. 
Gift Vouchers
They don't offer gift vouchers but you can book for your family and friends in advance here.
Other Activities in the Venue
They have wedding packages for unique wedding experiences (because how epic is that). They are personalised and adjustable to your perfect time and number of guests.
---
7. Escape Hunt Edinburgh at Boom Battle Bar
Address: Greenside Row Omni Centre, Edinburgh EH1 3AA Scotland
Discover Edinburgh's most thrilling escape rooms right next to the Omni centre. As you race against time to solve the puzzles and leave the area, lock yourself in and let the adrenaline flow. Excellent entertainment for groups, team-building exercises, business gatherings, families, or a night out with friends. 
An excellent and knowledgeable team can assist you in planning a thrilling and unforgettable birthday party, group event, work outing, and more. With locations all over the world, Escape Hunt is the industry pioneer in escape room games. 
I was invited to attend the VIP opening event at Boom Battle Bar and together Jack and I took on the Alice in Wonderland escape room. What I particularly enjoyed about this escape room in Edinburgh was that clues were not limited to a certain number. It's all about the fun!
After you've escaped, Boom Battle Bar has some great games like crazier golf (it really is the craziest indoor golf you've ever seen), shuffleboard, axe throwing, virtual darts, pool, and plenty of cocktails. Just check out the video below to see what I mean.
Read More: 8 CRAZIEST Edinburgh Mini Golf Courses
Gift Vouchers
You can surprise someone with a gift card or e-voucher available here.
Other Activities in the Venue
A luxurious lounge, VIP services, and escape rooms with a 5-star rating are available at Escape Hunt Edinburgh.
---
8. Edinburgh Treasure Hunts
Address: Edinburgh, United Kingdom
Sort of a puzzle game you can play with your friends around the city. They offer entertaining, difficult games that let you experience city life firsthand. You will use puzzle-solving to include you in the investigation of Edinburgh's intriguing tales. 
One of these popular games is dedicated to Sherlock Holmes, and you will discover what connection Sherlock has to Edinburgh. You can also select several other games which are all highly rated, including Fantastic Creatures of Edinburgh, The Pirate's Riddle, and In Search for the Christmas Spirit.
Read More: 8 Best Ghost Tours in Edinburgh: A Complete Guide
Gift Vouchers
Personalized gift cards are available on the website, as well as discounts for students which is 25% off Monday to Friday.
Other Activities in the Venue
These games are available for families, tourists, or other gatherings like birthdays and team buildings.
---
9. Can You Escape? Edinburgh
Address: 5 Holyrood Road, Edinburgh EH8 8AE Scotland
Can You Get Away? based in the centre of Edinburgh is a multi-award-winning escape room experience for 2 to 16 participants. To escape the chamber, you'll need to use collaboration, inventiveness, and a variety of riddles and difficulties. Challenge yourself in this fast and fun escape room experience where time flies, and choose from Operation Spellbound and Operation Odyssey.
Gift Vouchers
They offer gift vouchers, birthday party invites and multiple discounts for students, armed forces, and charities.
Other Activities in the Venue
They have a virtual escape room as well, you can book to play at home.
---
Things to do in Edinburgh
---
10. Game Over Escape Rooms Edinburgh
Address: 2 Huly Hill Road, Edinburgh EH28 8PH Scotland
Discover the excitement of Game Over Escape Rooms. Every hint is important, and every puzzle has a solution! You and your group of wizards will recover the magical stone known as the Philosopher Stone or crack the code to unlock the vault and retrieve the top-secret papers!
Gift Vouchers
Buy a gift voucher for your friends or family and surprise them with an exciting experience.
Other Activities in the Venue
You can celebrate birthdays or have family gatherings at these amazing escape rooms.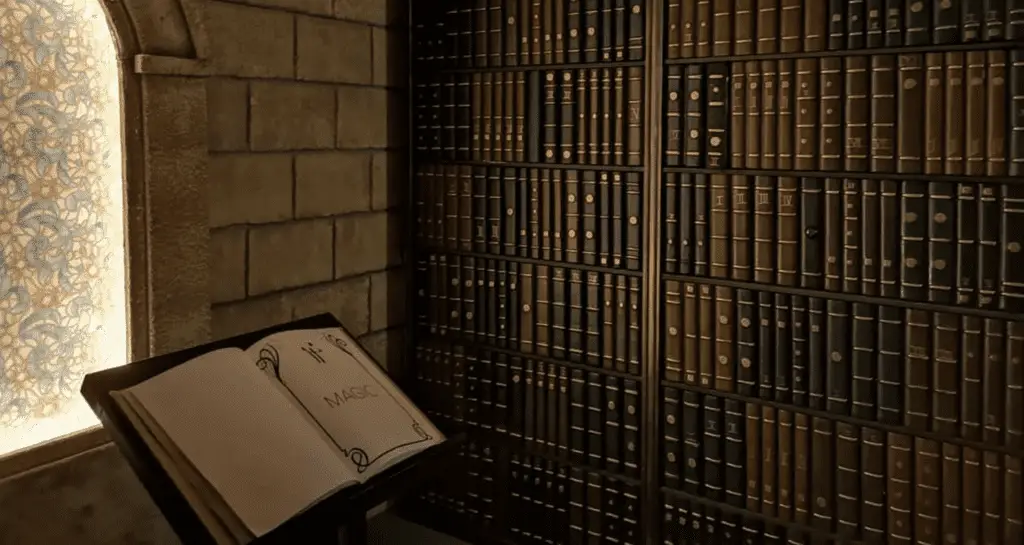 ---
Edinburgh Escape Rooms Map
---
Escape Room FAQs
Can a seven-year-old do an escape room?
While many kids will find it difficult to understand some of the more complex ideas in an escape room, there will always be one youngster that defies the norm! While most escape rooms welcome kids of all ages, it is advised that they be at least 10 years old for the best comprehension and involvement.

Can an eight-year-old escape room?
Kid's escape games are age-appropriate, enjoyable, and a fantastic way to bring your family together so you can all have a ball. Some escape rooms have age limitations to 12 or 16 years old, so make sure to check the age limit before you book the experience in an escape room in Edinburgh.

Can you wear heels to an escape room?
Avoid wearing sophisticated clothing and avoid racing around in flip-flops or high heels. Instead, make things casual. Prioritize comfort because you could be coping with confined places or strenuous exertion.

What is the most popular escape room in the UK?
Although it depends on your interests, the most popular escape room in the UK recently seems to be Shrewsbury Prison, rated number one on TripAdvisor. If you like ghosts this one is for you.

What are the best escape rooms in the UK?
Some of the top escape rooms in the UK currently are Archimedes Inspiration, Bewilder Box, Cave Escape, Monuments, and Clue Cracker.

---
Explore More of Edinburgh
---
Free Resources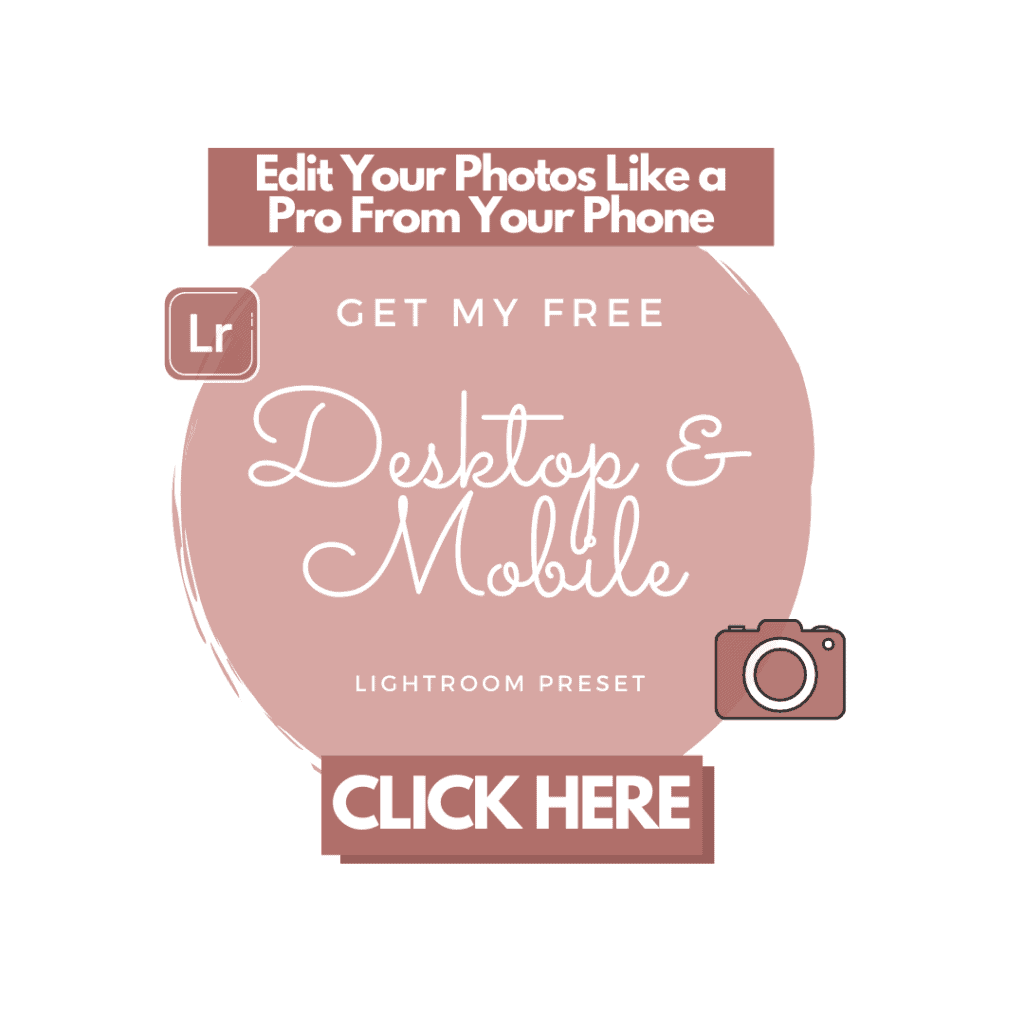 ---
And as always, you can find more sustainable travel content on Instagram @VoyagingHerbivore, Youtube, and TikTok and to get updates straight to your inbox, enter your email below in the footer, or to the right on the sidebar.

If you found this guide helpful and want to help us keep these resources free,
please consider making your next Amazon, Expedia, Hostel World, Etsy, and Booking.com purchase through our links (just click right on those words – you can do it right now and unless you clear your cookies before your next purchase, it will remember). It costs you no extra and gives us a small commission. Thank you!
---
Pin Escape Rooms in Edinburgh