When visiting the city, especially for longer trips, you should know where the hidden gems are. Green areas like these beautiful Edinburgh parks will be your hideout from the city noise, you can walk your dog, stroll, jog, or picnic in these parks alone or with your loved ones!
Some of them, like Holyrood Park, Calton Hill, and Blackford Hill, even provide stunning views of Edinburgh Castle, the Firth of Forth, and other monuments. Throughout the year, these parks, as well as the enormous Meadows and Inverleith Park, host significant festivals and athletic events.
If you enjoyed some of these amazing and unusual things to see in Edinburgh, then you will also love the parks we recommend!
---
This site is user-supported and that's why we use affiliate links. At no extra cost to you, we get a little bit of money when you purchase something through one of our links. Thank you for helping support ethical, sustainable, and plant-based travel! You can read more about our affiliate disclosure policy here.
---
1. Starbank Park
Starbank Park is a colourful park you should visit when in the Newhaven and Leith region. Since the late 1800s -when the former Leith Town Council purchased the classical, two-story Starbank House and its grounds which included a maintained Victorian rose garden- Starbank Park has been a public park.
While the council still maintains the grounds, the Friends of Starbank Gardens are in charge of the majority of the work. You can enter the park through two gates. One is on Starbank Road and the other one is at Laverockbank Road.
A flower bed in the shape of an eight-pointed star stands out. Some claim it's a navigational compass, a tribute to the lengthy history of navigation in this part of Edinburgh by sailors. With its cherry blossoms in bloom, Starbank Park glows pink during April!
If you're searching for one of the best places in Edinburgh to enjoy cherry blossoms in the spring, Starbank Park can't be beaten!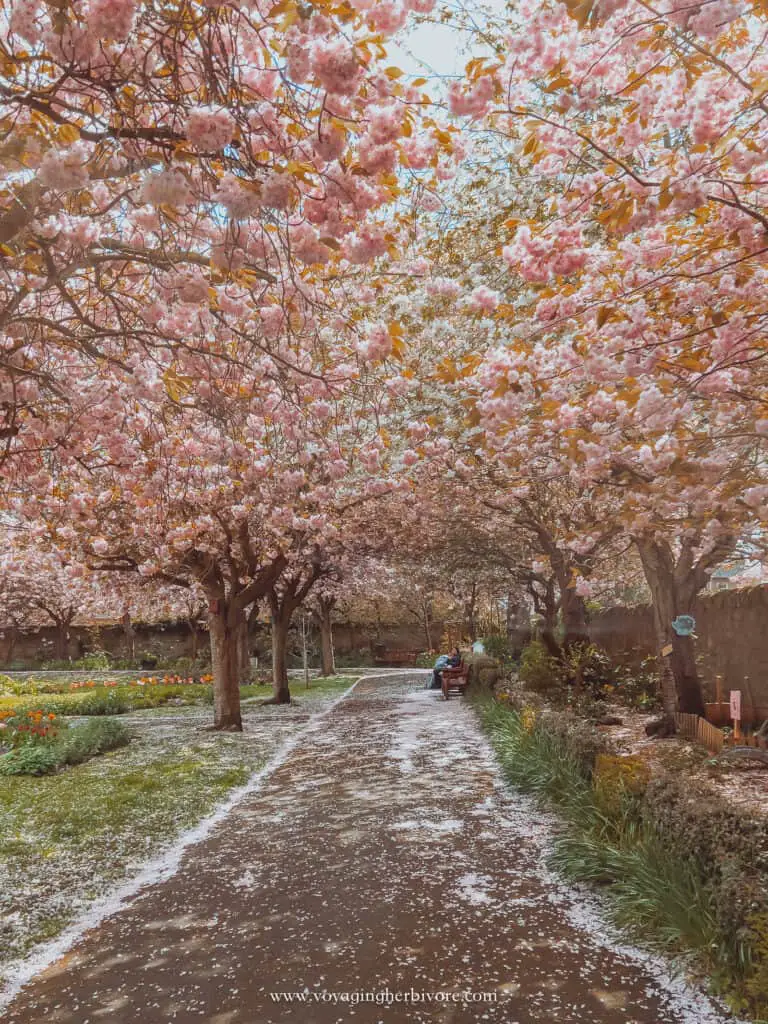 ---
2. Arthur's Seat & Holyrood Park Edinburgh
Holyrood Park, Edinburgh's largest and most visible park, is located on the east side of the city centre. You can hike to Arthur's Seat, which is the highest point. From the top of the hill, you may see the west side of Edinburgh Castle and the city.
You can access the park from several spots along Queen's Drive, the most popular being the southern entry, which leads to Arthur's Seat's least demanding hike.
Mt. Margaret's Well, which originates from 1860 and is regarded as a holy well, is another park attraction. Nearby you can also spot some of the remnants of St. Anthony's Chapel, which was most likely erected around the year 1250.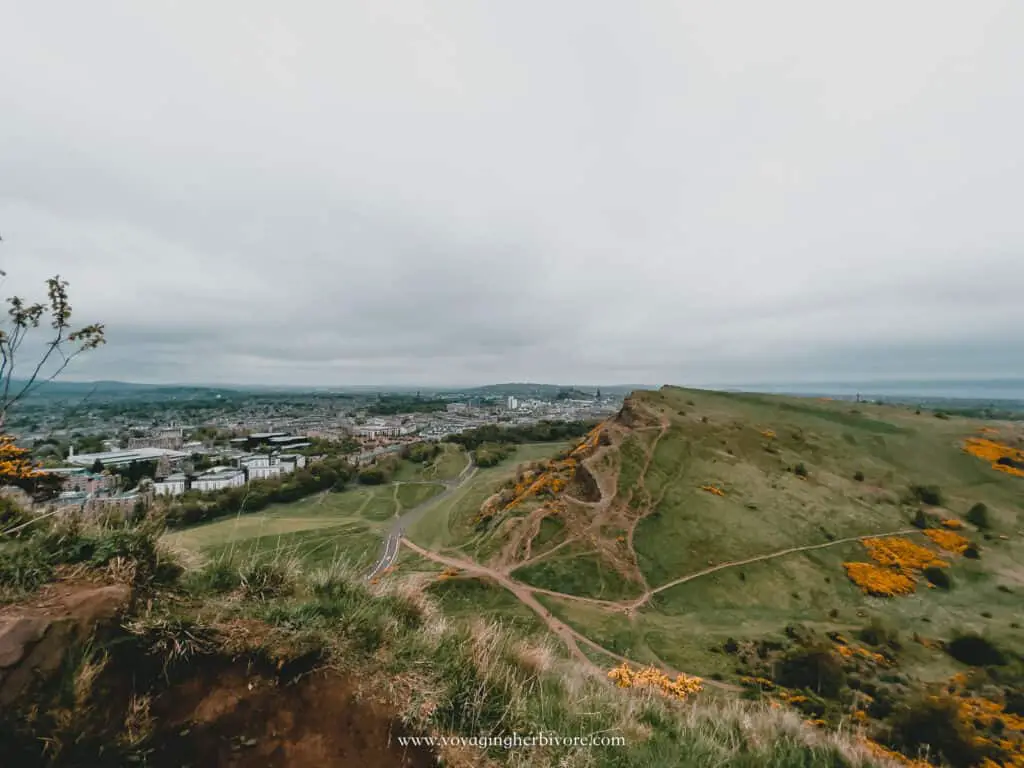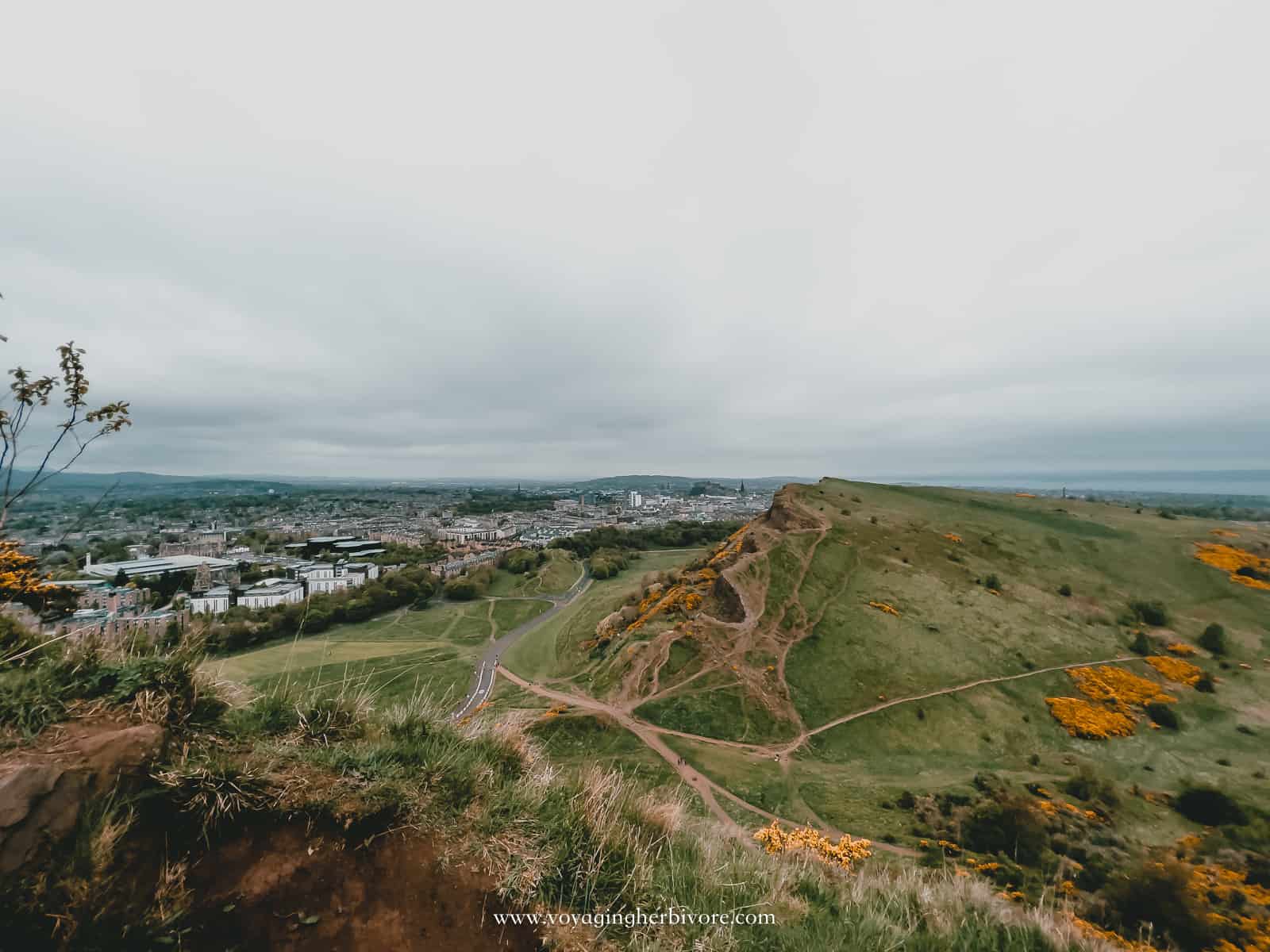 ---
3. Princes Street Gardens
The Princes Street Gardens are located right next to the castle, between the old and new cities, and it is one of the most popular Edinburgh parks. The site was formerly occupied by Nor Loch, but the city began draining it in the 18th century. Park has gorgeous beds of wildflowers and wooded areas you can see from wide concrete walkways.
There are many places to rest throughout the Gardens, especially during the summer months. It's directly close to Princes Street, so you'll have quick access to any businesses or services you require. You can also enjoy beautiful views of the Old Town skyline, including Edinburgh Castle from the park.
Every year, this park hosts a number of events, including Edinburgh's Hogmanay celebrations and a big Christmas market in December. If you like live music, Christmas markets and festivals year-round, this is a great place to visit.
---
4. Royal Botanic Gardens
One of the best Edinburgh parks for scenic views: Locals call these gardens simply the Botanics. It is one of the few places where you can see both the castle and the city, and also enjoy the greenery. A mix of specialty gardens and natural settings cover over 70 acres for visitors to explore.
Royal Botanic Gardens have rich flora and fauna, with highlights at the Arboretum, the Rhododendron Collection, and the Woodland Gardens. In the Heath Garden, you can observe the Scottish Native Plants Collection and experience the nature of Scotland in the heart of the city.
Stop by a tourist centre with a Botanics shop and the Inverleith House to see an exhibition space for artwork connected to and inspired by the gardens. Various festivals and activities are held here throughout the summer, and the pathways are decorated with dazzling lights during the Christmas season.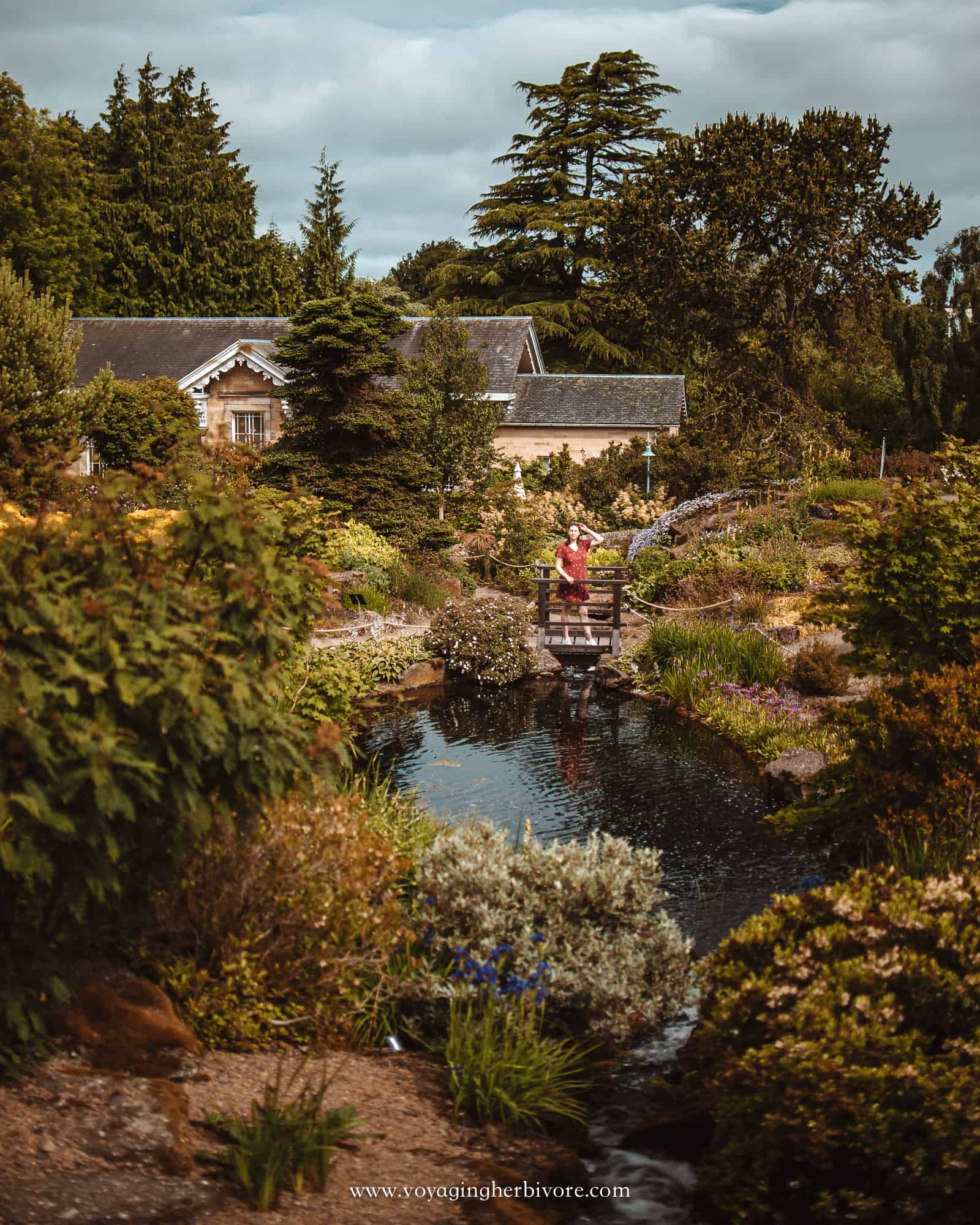 ---
5. Inverleith Park
A hub for events, Inverleith Park, has been open to the public since the end of the 19th century. Inverleith Park is in the heart of Edinburgh's urban core, located on the north side of the New Town district and near the Royal Botanic Garden.
This is the most athletic-oriented park in the city, with football, rugby, and cricket grounds, as well as a jogging track and outdoor training equipment. There are also four tennis courts, table tennis, pétanque court, and basketball courts available.
The park is divided into four quadrants, with the northwest half reserved for homeowners' fruit and vegetable garden plots. Inverleith Pond, which offers boating, a water garden, and swans, is located on the southern edge of this region.
The Sundial Garden and a wildflower meadow are both beautiful picnic spots east of the pond. The children's playground is nearby, and there are also vendors selling snacks in this area.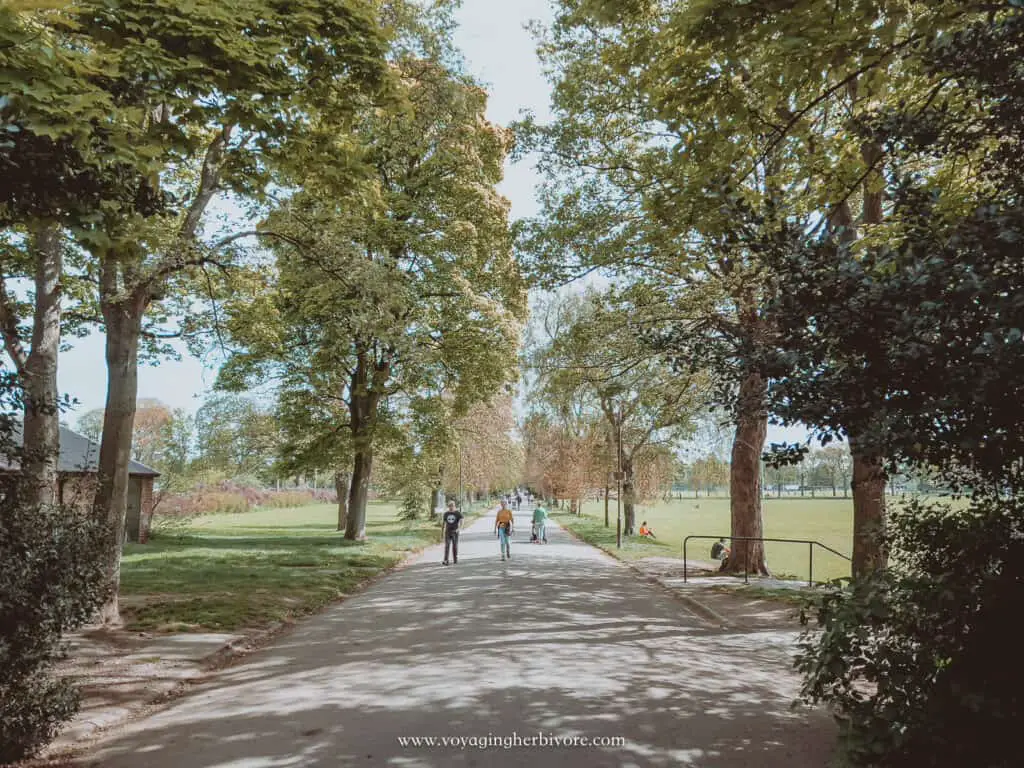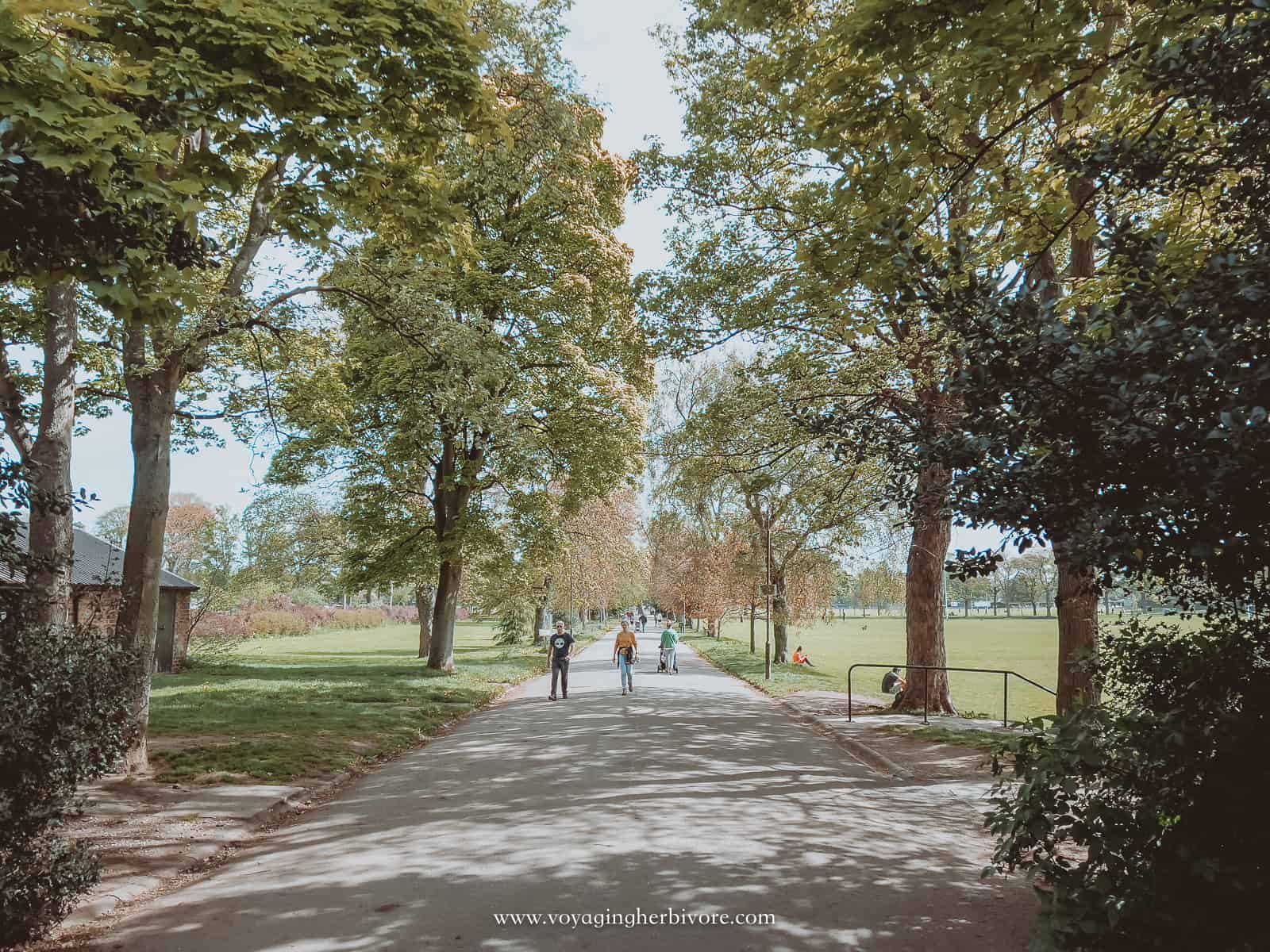 ---
6. Braidburn Valley
Since 1933, Braidburn Valley Park has been a public park. It's in the Morningside/Oxgangs district of South Edinburgh. The Braid Burn, which runs north from the Pentland Hills to the Firth of Forth, divides the Park into two steep grassland valleys.
The park is 27 acres in size, with grassy stretches, shaded picnic spaces, and even a wildflower meadow constructed by local kids to attract birds, butterflies, and bees. Observant visitors may see an otter or heron near the lake, and bats fly in to sweep away the insects in the evening.
The biggest attraction in the park is rows of roughly 400 cherry trees that make a trefoil shape. The trees were planted in 1935 by Girl Guides in honour of King George V, and each year, the community comes together to replace the oldest of them.
---
7. Calton Hill
Calton Hill is popular for viewing the Hogamanay fireworks. Many Edinburgh festivals are held there. The Nelson Monument, which was completed in 1816, provides the greatest views for visitors. This tower, which resembles a telescope atop a hill, offers spectacular 360-degree views of the city and surrounding countryside.
Calton Hill is also home to the famous National Monument. This Edinburgh monument was started in 1822 to honour troops lost in the Napoleonic Wars and was intended to be an identical duplicate of Athens' Parthenon.
The City Observatory is another attraction on Calton Hill. The observatory was a major centre of astronomical research and was frequently seen as a serious rival to Greenwich Observatory. Despite falling into ruin, restoration work over the last few decades has brought the property back to life, and it is now fully restored.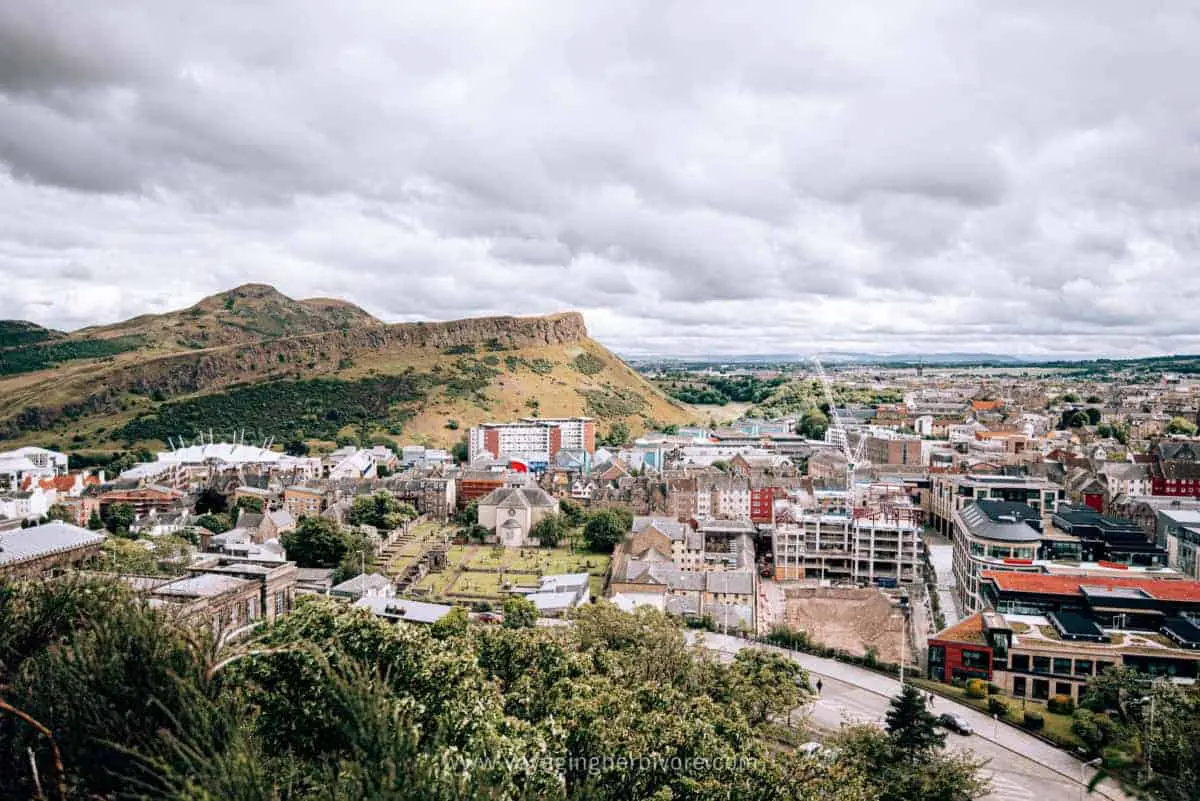 ---
8. Water Of Leith
The Water of Leith Walkway, a walk and cycleway that runs beside the namesake river, is slightly further distant. Starting at Balerno and continuing through Edinburgh's charming Dean Village district before concluding at the Leith docks, this is a beautiful area for walking, running, or cycling in the midst of lush foliage and flowing water.
The entire hike from Balerno to Leith takes about 5 hours to complete. There are three sections, each about 4 miles long, and this is a wonderful day trip away from the city. For those who like cycling, this is one of the best sceneries to do so.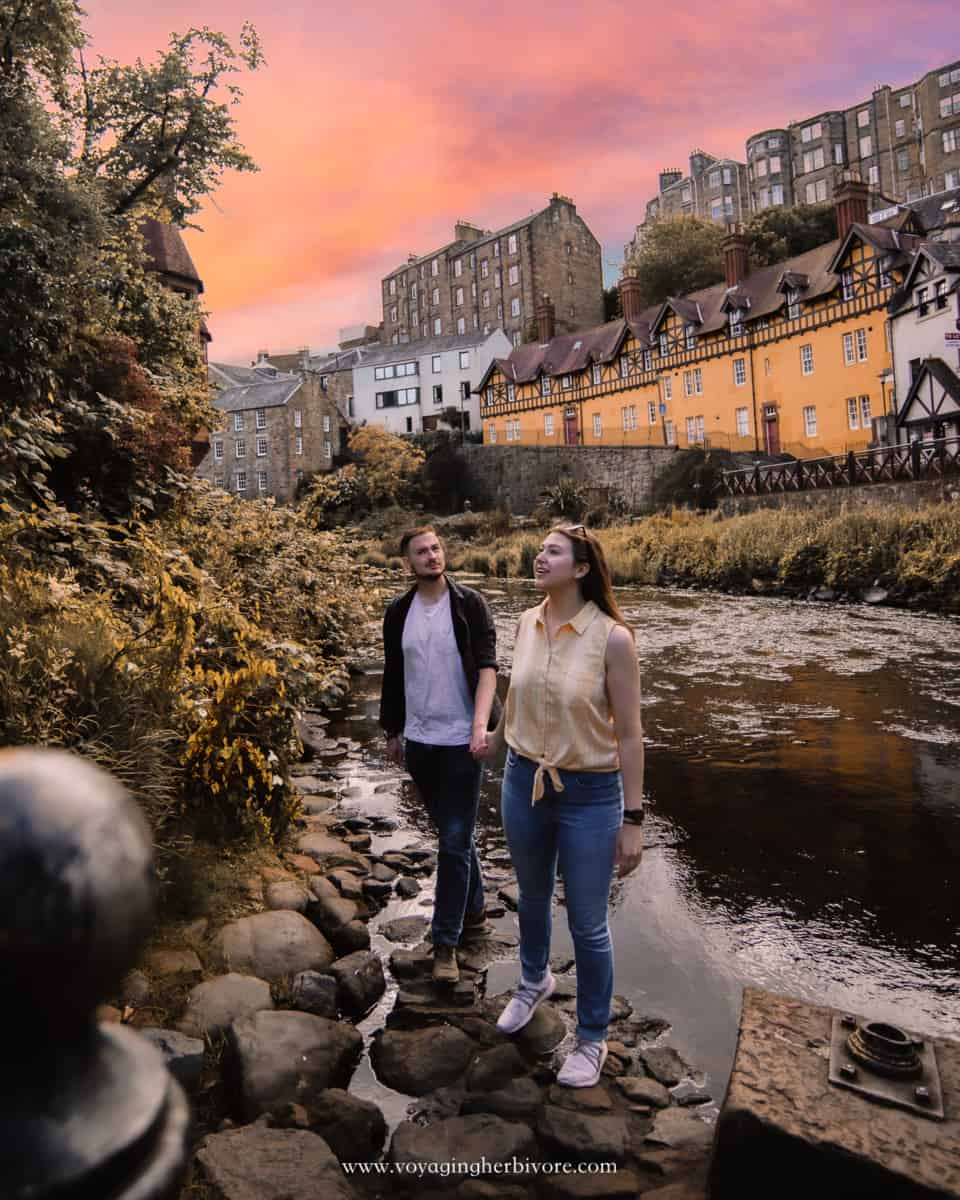 ---
9. The Meadows
The Meadows runs along the southern border of Edinburgh's Old Town. It is primarily renowned for hosting the Edinburgh Festival, which takes place every August, but it also holds a variety of other events including travelling fairs, circuses, concerts, and other meetings.
Due to its size and range of playing fields and amenities, this is a popular location for major sporting events such as cricket, football, and rugby, as well as tennis and croquet.
There are walking routes throughout the park, as well as lots of open grassy rooms to spread out and designated picnic spots with amenities. One of the best Edinburgh parks for children with a huge children's playground on the eastern side.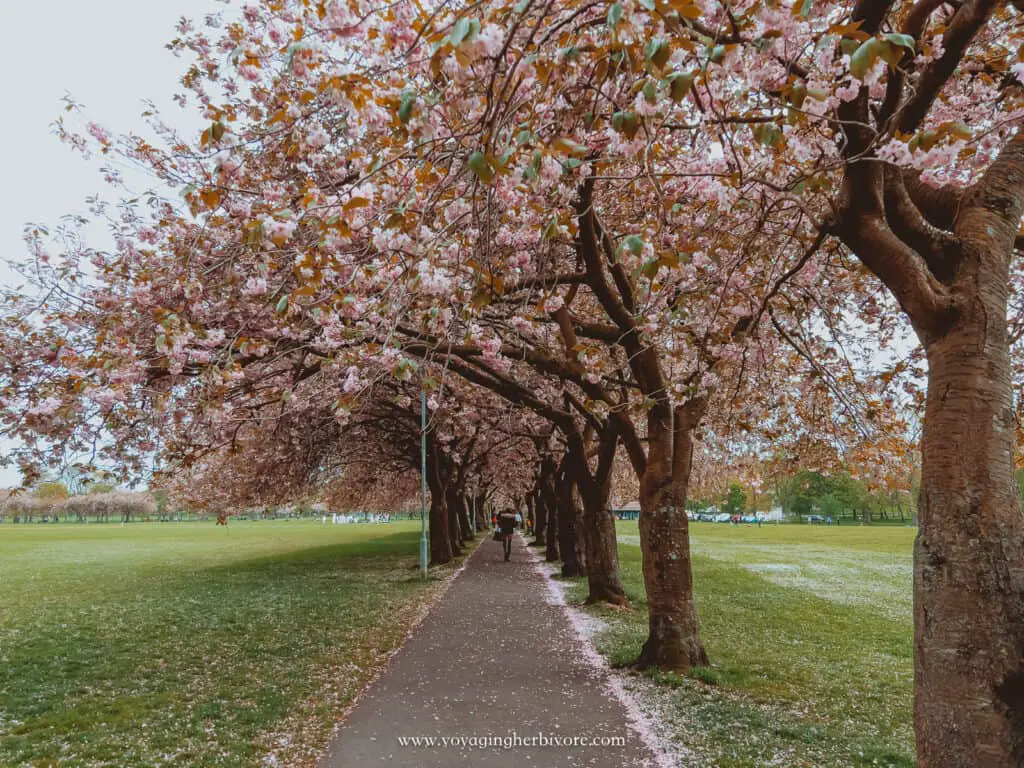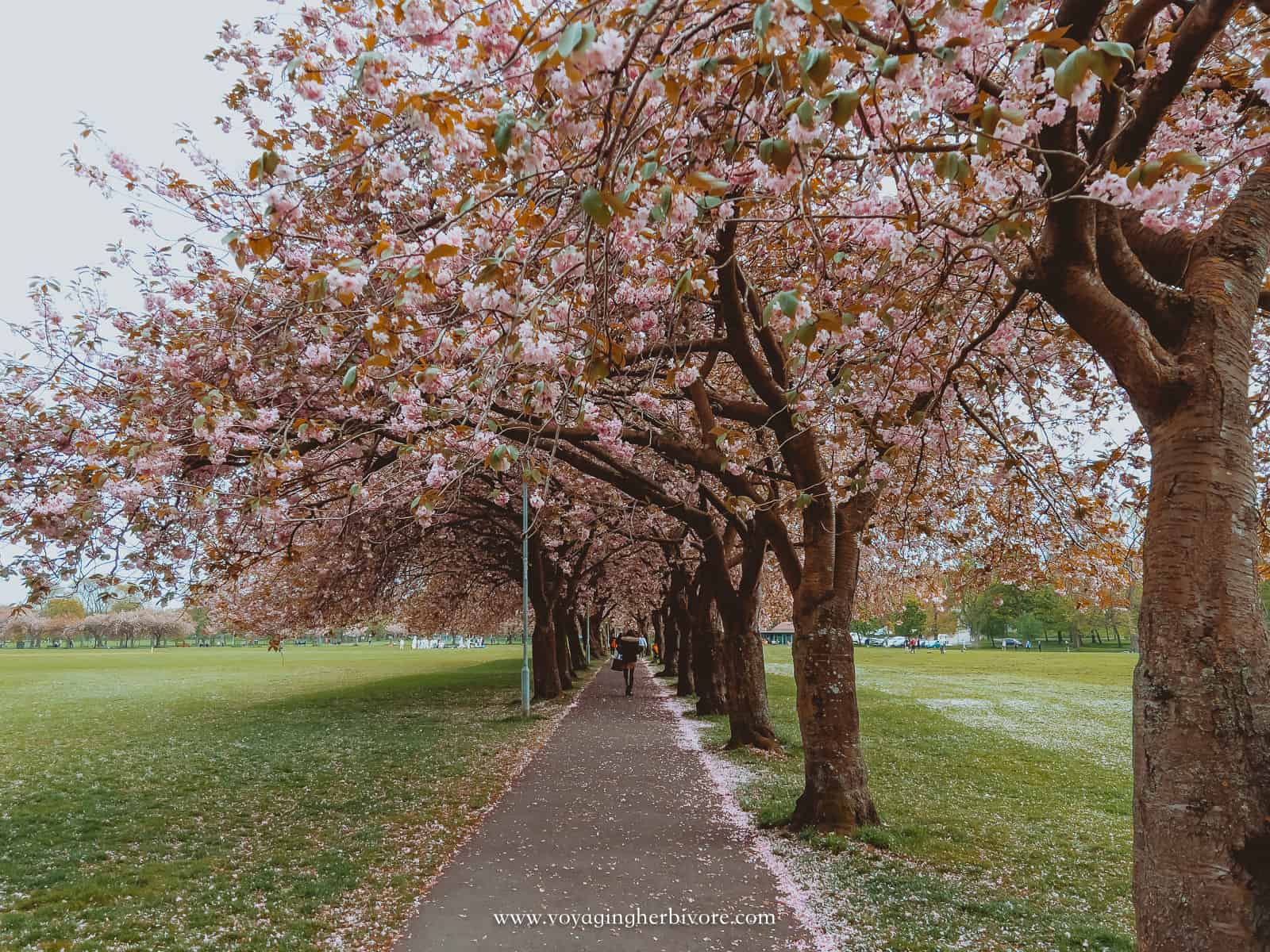 ---
10. Bruntsfield Links
This park was once part of the Burgh Muir, a woodland cut in 1508 under King James IV's command to obtain timber for the Old Town building. Today, the Bruntsfield Links is popular with dog walkers, historical re-enactors use it as a practice area, and the north-facing hill is ideal for sledding in the winter.
Bruntsfield Links is also home to the world's fourth oldest golf club. Bruntsfield Links Golfing Society was founded in 1761. The Society relocated to its current location at Barntongate in 1898 and has since provided superb golf and service to all guests.
Bruntsfield Links is usually teeming with casual golfers throughout the summer. The 36-hole short course includes clubs for hire at the neighboring Golf Tavern.
---
11. Corstorphine Hills
Corstorphine Hill is a forested hill in the shape of an L that has been recognized as a Regionally Important Geological Site because of the variety and accessibility of intriguing rock formations. It's also a nature preserve with a huge badger colony and a diverse bird population.
A tower dedicated to Sir Walter Scott stands at the peak, which is open to the public and gives spectacular views over Edinburgh. There's also a lovely walled garden and evidence of a Bronze Age town, including strange cup-shaped symbols that are said to have had a sacred purpose.
---
More Edinburgh Guides
---
Free Resources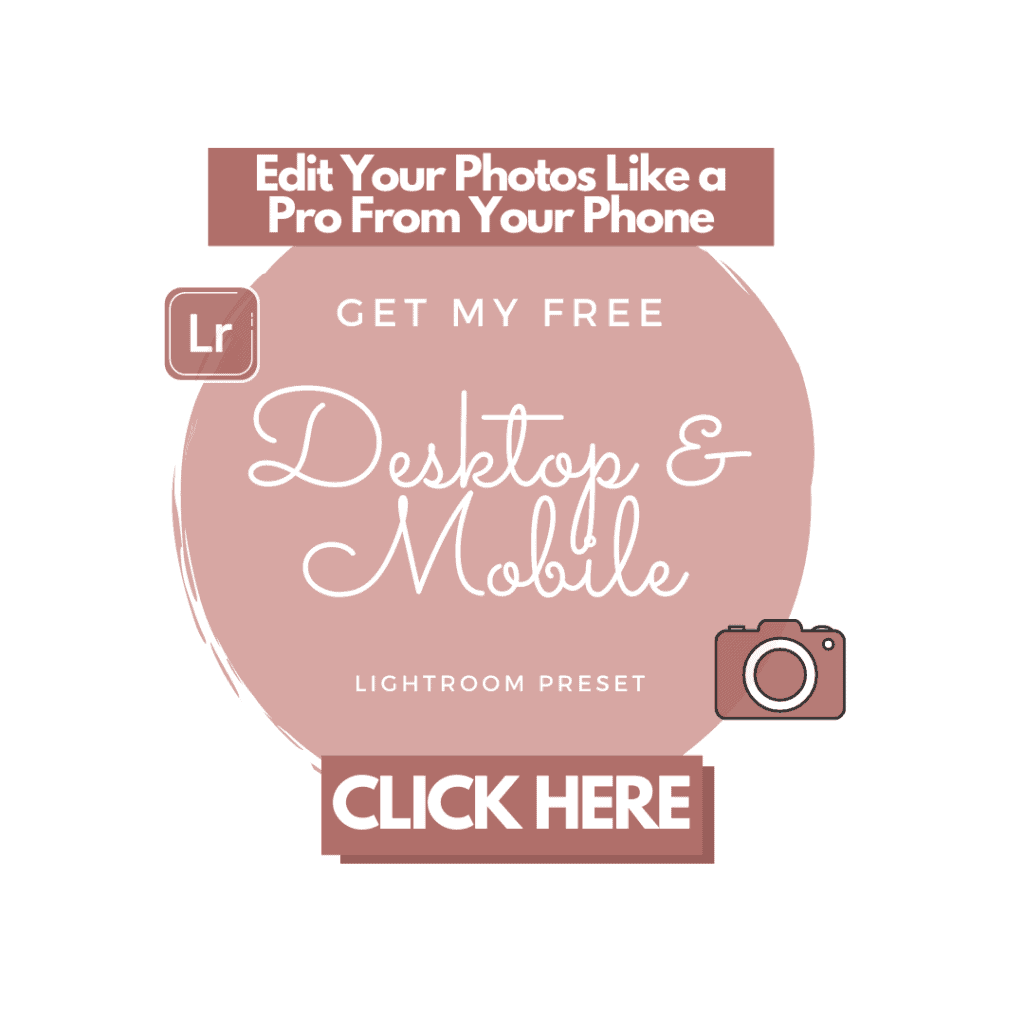 ---
And as always, you can find more sustainable travel content on Instagram @VoyagingHerbivore, Youtube, and TikTok and to get updates straight to your inbox, enter your email below in the footer, or to the right on the sidebar.

If you found this guide helpful and want to help us keep these resources free,
please consider making your next Amazon, Expedia, Hostel World, Etsy, and Booking.com purchase through our links (just click right on those words – you can do it right now and unless you clear your cookies before your next purchase, it will remember). It costs you no extra and gives us a small commission. Thank you!
---
Pin Isle of May Guide