It's a common misconception that Edinburgh is a whisky world, but in reality, it is also a gin haven! In fact, Edinburgh is considered the gin capital of the world and is home to several notable and prominent gin distilleries. 
And it's no secret – gin is no longer an old lady's drink! On the contrary, it's as hip and as popular as it was back in the roarin' twenties, with gin tasting tours being a strong contender for many a hen-do or birthday experience. And what better place to enjoy this glamorous drink than the stylish and charming city of Edinburgh?!
So, without further ado, let's delve into some of the best Edinburgh gin tours and experiences on offer!
---
This site is user-supported and that's why we use affiliate links. At no extra cost to you, we get a little bit of money when you purchase something through one of our links. Thank you for helping support ethical, sustainable, and plant-based travel! You can read more about our affiliate disclosure policy here.
---
Edinburgh's Extensive Gin History
The Scots have always been partial to a cheeky gin or two, but contrary to popular belief, the heart of Edinburgh isn't the birthplace of this particular spirit in Scotland – it can actually be traced to Leith – the gateway to this historic city. And it dates all the way back to the 1700s.
Because of its strong history in creating delicious cockle-warming whisky, Edinburgh already had the tools and know-how at its fingertips to start distilling gin. And because of the trading port of Leith, the spices and other ingredients for gin were easily accessible, and the rest, as they say, is history. 
By 1777, Edinburgh had eight main gin distilleries – and those were just the legal ones! It is thought that, at the time, there were around four hundred illegal, unlicensed gin distilleries in the city!
Gin's popularity took a dip during the 1950s, when other spirits, such as vodka, became more 'fashionable'. During this period, there were no gin distilleries in Edinburgh at all. However, several decades later, its popularity began to rise again, and as of the twenty-first century, gin distilleries in Edinburgh have opened again and are thriving.
---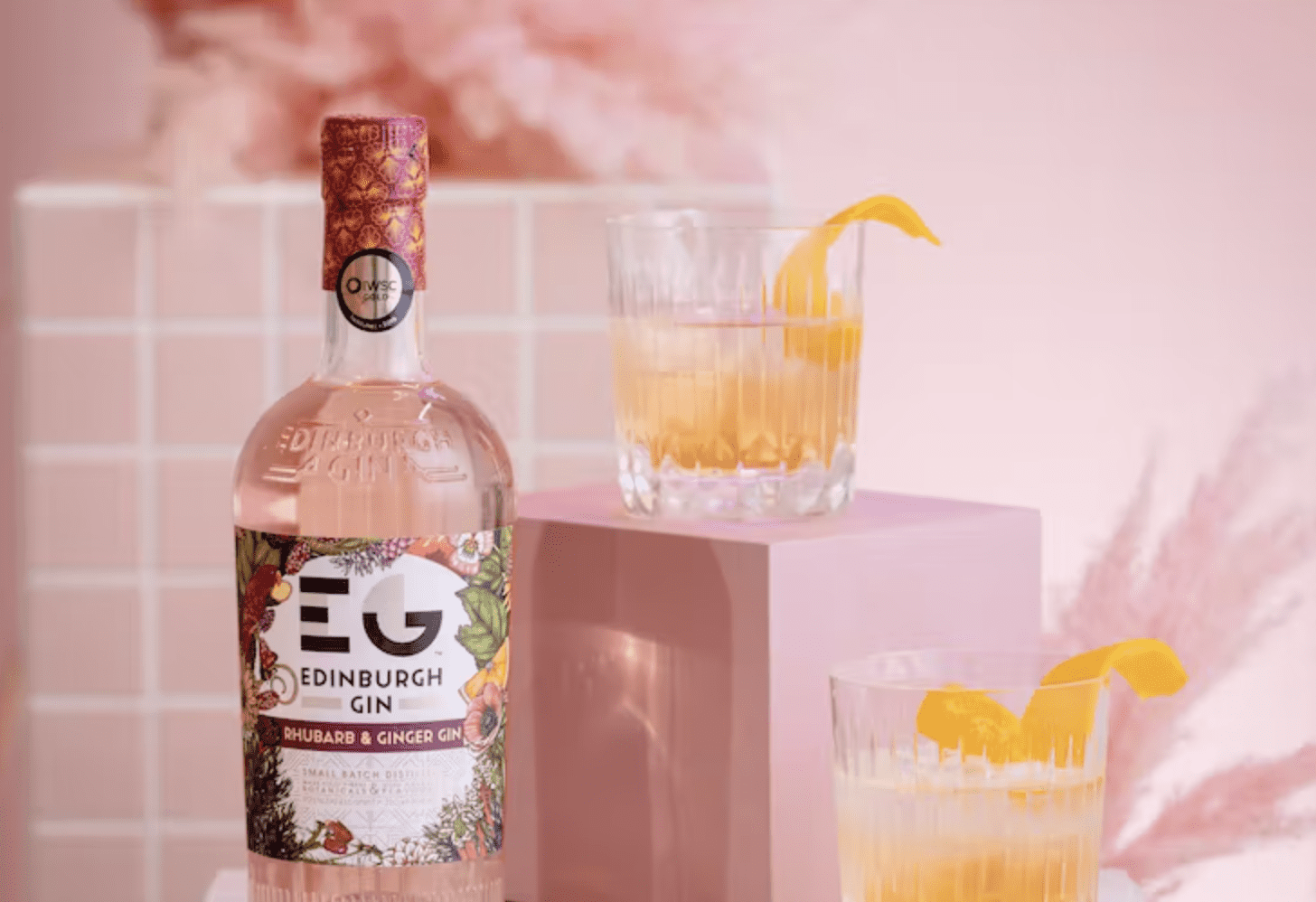 ---
Gin: The Facts
A few little-known facts about our beloved tipple:
Gin isn't from Geneva or Holland, as commonly thought; it's from England!
Sloe gin is made from the handpicked berries of the Blackthorn tree.
The Philippines currently holds the record for the biggest consumers of gin.
Despite gin being traditionally English, 70% of gin made in the UK is made in Scotland.
There are more cocktails made with gin than any other spirit.
The gin and tonic combo is of Indian descent.
Gin has almost no calories and can be enjoyed with slimline tonic without impacting the waistline too much!
Juniper berries (and later gin itself) have been used for medicinal reasons and were thought to protect against the plague.
While wine and cheese is a much-loved combo, gin and cheese also perfectly compliments one another. Gin also accompanies a curry very well too, owing to the rich, aromatic flavours of both.
90% of juniper berries are picked wild, not cultivated.
Gin is legally required to predominantly taste like juniper. However, there are no legal limitations on accompanying flavours.
Gin was never designed to be drunk neat.
---
Edinburgh's Current Gin Distilleries 
As of 2022, there are three gin distilleries in Edinburgh:
---
Edinburgh Gin is an award-winning gin distillery that launched in 2010 in the heart of Scotland's capital, and boasts one of the widest varieties of gin choices and flavours in the world. 
Bonus Tip: You can find a botanic-infused gin from Edinburgh Gin in the Royal Botanic Garden. It's made with botanicals from the garden itself and can only be purchased in the garden gift shop.
---
Another award-winning gin distillery, Pickering's Gin was founded in 2013 and is adjacent to the Dick Vet's Bar, which has Pickering's Gin on tap! Among other things, they are famous for their gin baubles!
---
Lind & Lime Gin Distillery
(Currently under construction)
Lind and Lime, a sister brand to the Port of Leith Distillery, is located in Leith and has gorgeous branding and a gin that I simply can't wait to try. Lind and Lime have a tour that looks like a pretty great deal, with a gin and tonic, a gimlet class, a 5cl bottle of gin, and a complete tour. You can find more details and make a booking here.
---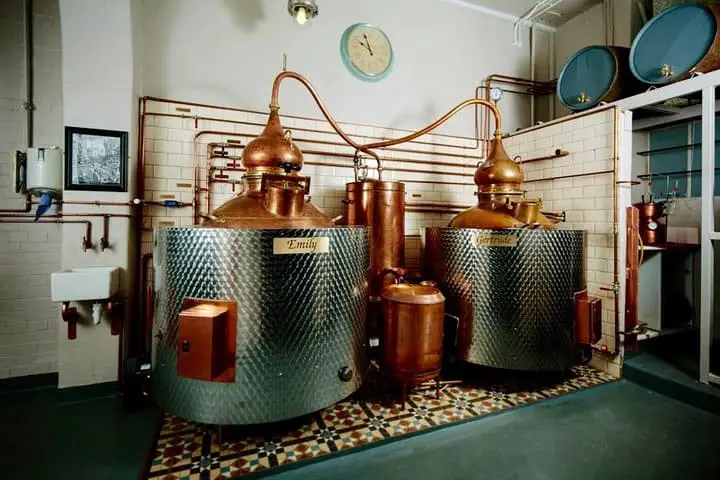 ---
The Magic of Gin
Gin is arguably a little more special than most other spirits, owing to its rich botanical flavour and spicy ingredients. 
The main component of gin is, of course, juniper berries (which aren't actually berries at all, they're seeds), but it can also include lots of other tasty and aromatic ingredients, such as cardamom pods, rose petals, coriander seeds, vanilla pods, licorice root, and orange or lemon peel. Even black pepper has been known to get involved! 
This is how gin differs from other white spirits, such as vodka, as it has lots more delicious attributes designed to beautifully compliment tonic water (either plain or flavoured).
Read More: 15 MAGICAL Cocktail Bars in Edinburgh
---
The Best Edinburgh Gin Tours
Regardless of your budget, and whether you'd like to embark on a generic tour, or a custom/private Edinburgh gin tasting tour, there are ample opportunities to dive right in and enjoy learning all about the production of this popular beverage, as well as getting to sample a drop or two, of course….
---
Edinburgh Gin Tour with a Local Guide: Private & Custom
Price: From £120
Duration: 3 hours
Wheelchair accessible?: Yes
Not recommended for: Pregnant travellers
Sample delicious local gins while learning all about the history of what you're drinking? Yes please!
After the tour is over, the fun doesn't have to stop, as there is an on-site bar for you to sit and enjoy another gin (or two!). But before that, you'll get to learn all about the gin distilling process, while embarking on a tour of what's known locally as the Gin Triangle and learn all about Edinburgh's rich and vast gin culture and history.
What else is included?
Private and personalised experience
Walking experience
Local knowledge and insights
Alcoholic Beverages
---
Distillery & Garden Tour Experience with The Secret Garden Distillery
Price: From £16.90
Duration: 1 hour
Wheelchair accessible?: Yes
Not recommended for: Pregnant travellers
This UNESCO-listed Edinburgh gin tour is a treat for the eyes and the taste buds, as you'll get to meander over to the Old Curiosity's Gin Lounge, while seeing how the geraniums, irises, and roses are hand-picked in the distillery's very own gin garden, known as the Herb Garden, for drying. 
What else is included?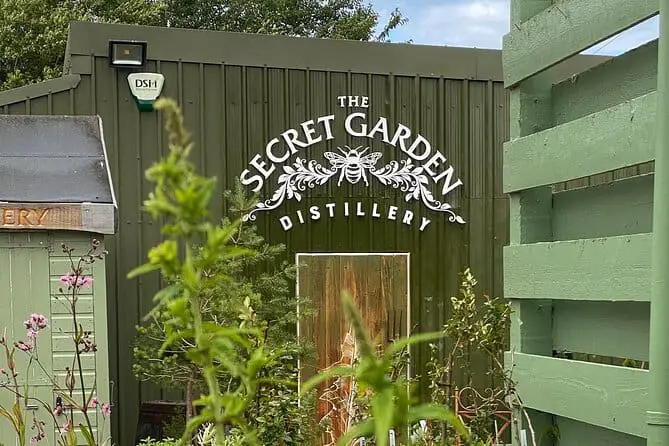 ---
Holyrood Distillery Gin and Whisky Guided Tour
Price: From £18
Duration: 1 hour
Wheelchair accessible?: Yes
If you happen to have a penchant for both gin and whisky, you're in luck! This tour allows you to sample and learn all about the whisky- and gin-making methods of the infamous Holyrood Distillery. 
This tour is designed to be a sensory experience, which is a pivotal part of gin production, so get ready to awaken all of your senses with this wonderful and inexpensive guided tour – oh, and enjoy a tipple or two!
What else is included?
Fully guided tour of the distillery
A welcome drink
Samples of award-winning gin and whisky
---
Vintage Bus Tour with Afternoon Tea or Gin
Price: From £42.50
Duration: 1.5 hours
Wheelchair accessible?: No
Nothing is more quintessentially British than afternoon tea on a vintage bus! But with added gin? Sign us up now!
Get whisked around the beautiful city of Edinburgh all while tucking into an afternoon tea consisting of a sandwich selection, petit fours, cupcakes, warm scones, and mini quiches (vegetarian options are available, but please give the company at least five day's warning prior to attending) – oh, and throw in a gin cocktail!
What else is included?
Glass of prosecco on arrival
Afternoon tea
Unlimited tea, coffee, and soft drinks
A gin cocktail (if option selected + more alcoholic drinks available at a charge)
15-minute stop to visit the loo/stretch your legs.
---
Guided Gin Tasting at 56 North Distillery
Price: From £24.95
Duration: 1.5 hours
Wheelchair accessible?: No
Did someone say award-winning gins?!
Learn all about the craft of gin distilling while sampling some of 56 North Distillery's gong-grabbing gins. You will learn about the botanical and bottling side of gin making – and everything in between. You'll then get to round off the day by enjoying a gin cocktail made by the team's dedicated and talented gin gurus.
What else is included?
1 gin and tonic
3 gin samples
1 gin cocktail
---
Time to Pour Yourself a Gin
So, now you know – Edinburgh is the gift that keeps on giving for those who enjoy a cheeky tipple (but don't fancy whisky!)
There is no shortage of things to do in the beautiful city of Edinburgh, but you must make sure to add a gin distillery tour to your agenda to see how it is an integral part of Edinburgh culture – not to mention providing you with the know-how to perhaps go home and whip up a batch of your very own delicious gin!
---
Keep Exploring Edinburgh
---
Free Resources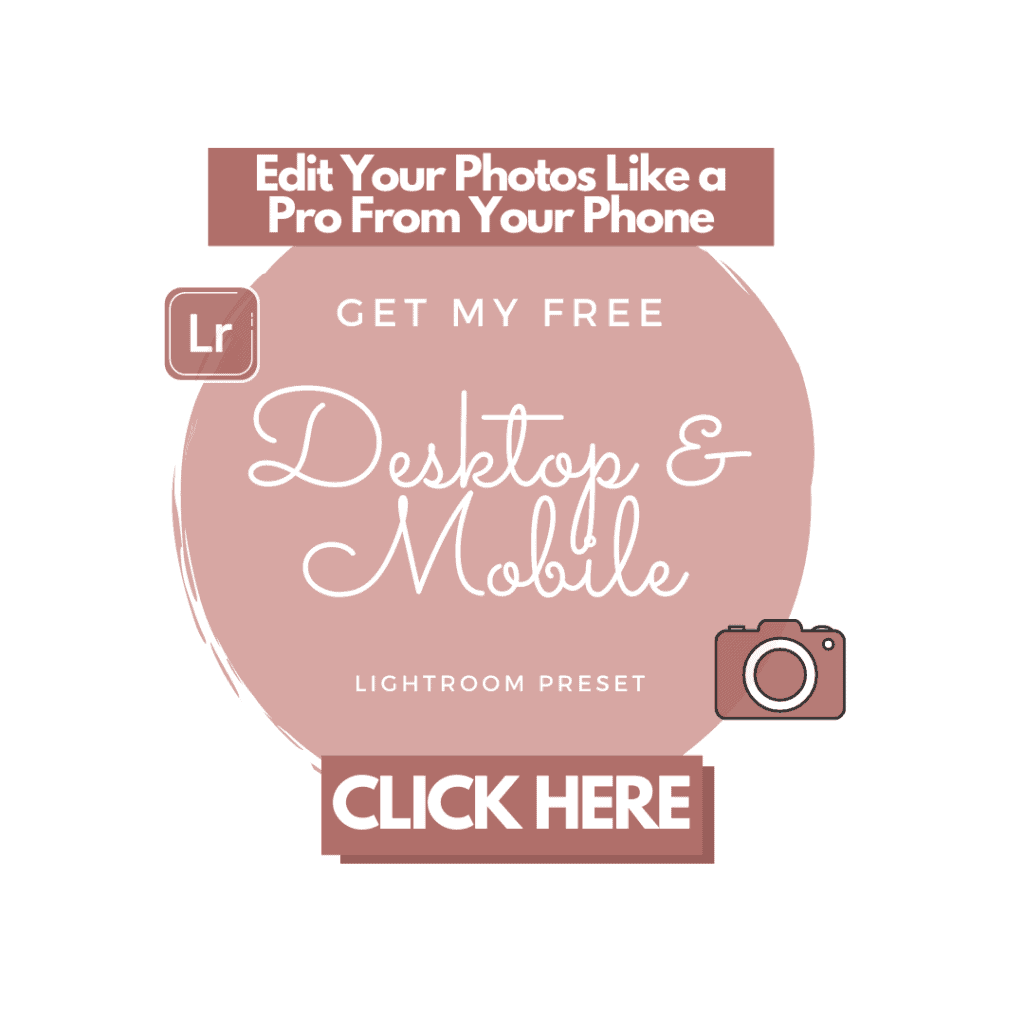 ---
And as always, you can find more sustainable travel content on Instagram @VoyagingHerbivore, Youtube, and TikTok and to get updates straight to your inbox, enter your email below in the footer, or to the right on the sidebar.

If you found this guide helpful and want to help us keep these resources free,
please consider making your next Amazon, Expedia, Hostel World, Etsy, and Booking.com purchase through our links (just click right on those words – you can do it right now and unless you clear your cookies before your next purchase, it will remember). It costs you no extra and gives us a small commission. Thank you!
---
Pin BEST Gin Tours in Edinburgh