Ready to feel like you're headed to the Mediterranean for a beach holiday? Or maybe a cozy cottage nestled in snow covered mountains?
Wherever you want your adventures to take you, the United Kingdom can meet your requirements!
We asked travel blogs to recommend the BEST staycations in the UK. Keep reading to discover an incredible town near you!
---
Looking for Something Else?
---
---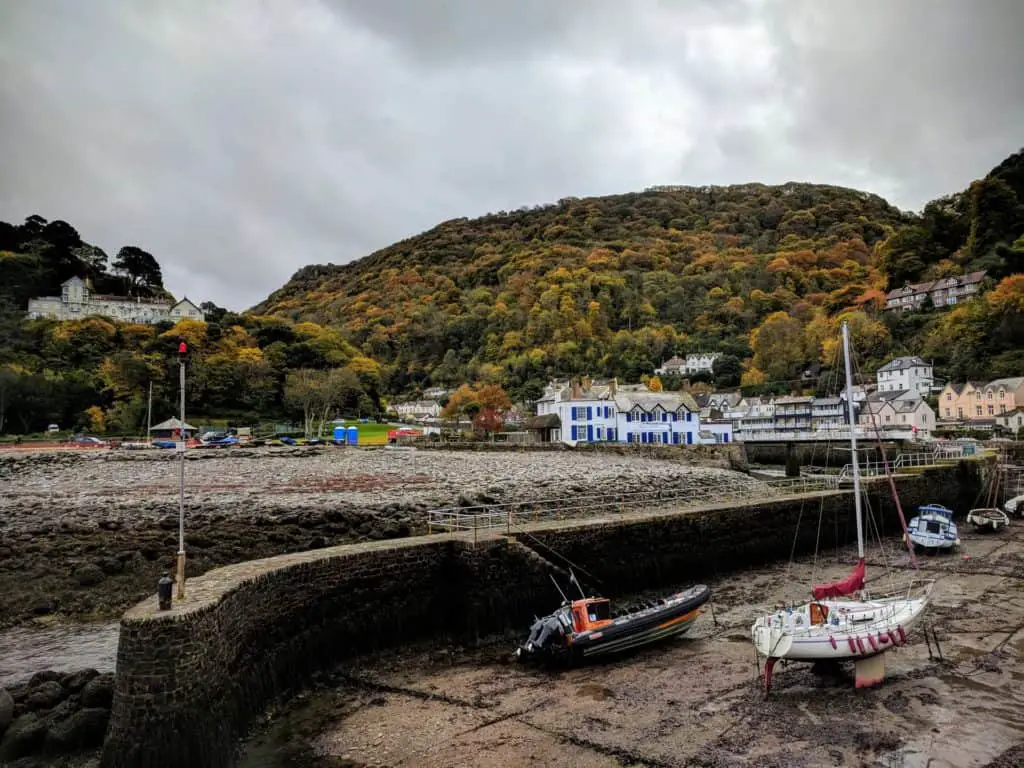 ---
This site is user-supported and that's why we use affiliate links. At no extra cost to you, we get a little bit of money when you purchase something through one of our links. Thank you for helping support ethical, sustainable, and plant-based travel! You can read more about our affiliate disclosure policy here.
---
Saving Money on Train Tickets
If you'll be taking even one train, it's worth investing in a rail card! If you are:
Between the ages of 16 and 30
Travel in a couple (partner, friend, or family)
Disabled
Veteran
Travel as a family
You for 30 pounds you can get up to a 1/3 off of every rail journey. Get your here.
---
Wells, Somerset, England
Best Way to Access the Wells: Car
Best Way to Get Around the Wells: Walking
Must-Do Activity in Wells: Visit the Cathedral and Bishops Palace
Best Area to Stay in Wells: Main city centre is beautiful with old buildings or stay in the surrounding Mendip Hills villages
Recommended Length of Stay in Wells: 2 Days
Wells is located in the southwest of England about 40 miles south of Bristol and Bath. It is the smallest city in England and is surrounded by the flat Somerset Levels and the Mendip Hills. Everything in Wells is within walking distance of the main high street and it is easy to explore without needing a car.
At the top of the high street, which has a number of small shops, is the Market Place and Town Hall. These will be well known from Poldark and Hot Fuzz and on Saturdays are bustling with a local produce market. From the market square are two archways. One leads to the Cathedral Green and the Cathedral. This imposing building has a unique ceiling, ancient clock and beautiful Chapter House. Tucked behind the cathedral is Vicar's Close which was built in 1363 and is the oldest inhabited medieval street in Europe.
The second archway takes you to the Bishop's Palace. This is a fortified palace with a moat and high ramparts. Inside, the grounds are perfect for walking with flower gardens and a productive kitchen garden. In the summer months you can watch a game of croquet outside the chapel on the lawns. Inside the Bishops Palace grounds are the sources of the springs after which the city is named.
Getting to Wells can be difficult without a car as there are no trains and the buses from Bristol Temple Meads train station take just over an hour, but it is worth the journey.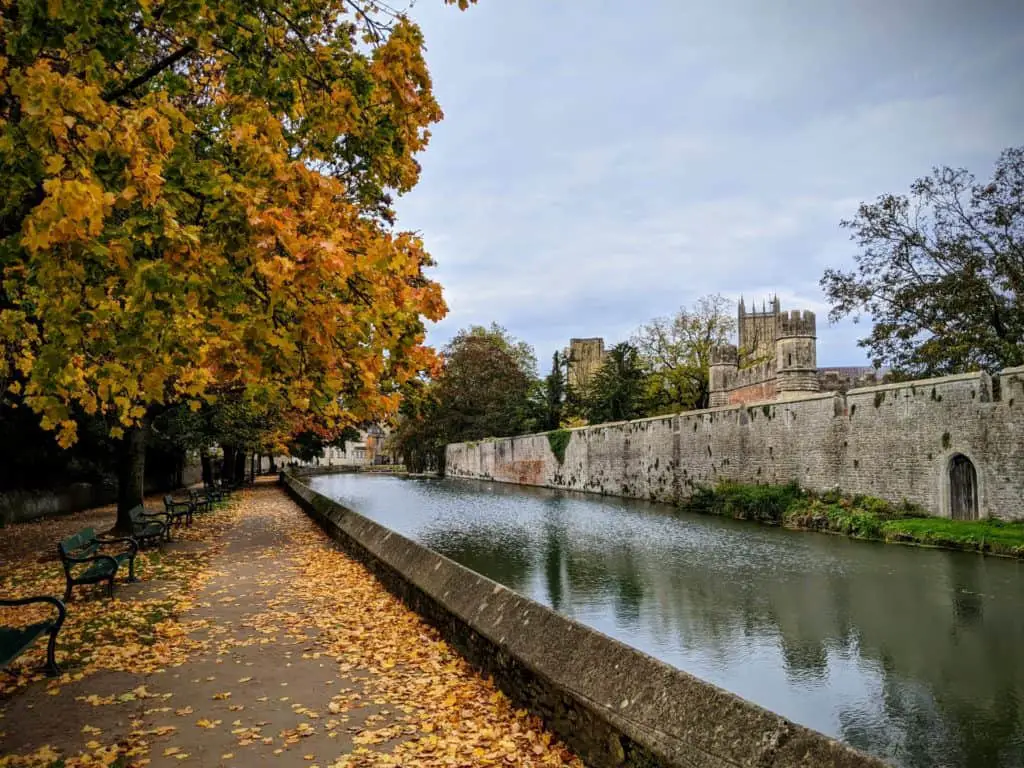 Submitted by Suzanne of Meandering Wild | Instagram
---
Want to stay in UK homes for free in exchange for watching people's pets?
We use Trusted House Sitters and House Sitters UK to stay in the UK without paying for hotels.
---
Rye, East Sussex, England
Best Way to Access the Rye: Train
Best Way to Get Around the Rye: Public Transport
Must-Do Activity in Rye: Have a drink in one of the characterful pubs
Best Area to Stay in Rye: The centre of town
Recommended Length of Stay in Rye: 3 nights
Rye is just an hour's train ride away from central London but it feels like you're stepping back in time. This characterful town is set on a hill overlooking the atmospheric marshlands which lead to the sea. Several centuries ago the town was an important trading town and it was surrounded by the sea – it's not hard to imagine smugglers sneaking down the narrow cobblestone streets and ducking into one of the characterful inns – the Mermaid is the most well-known watering hole.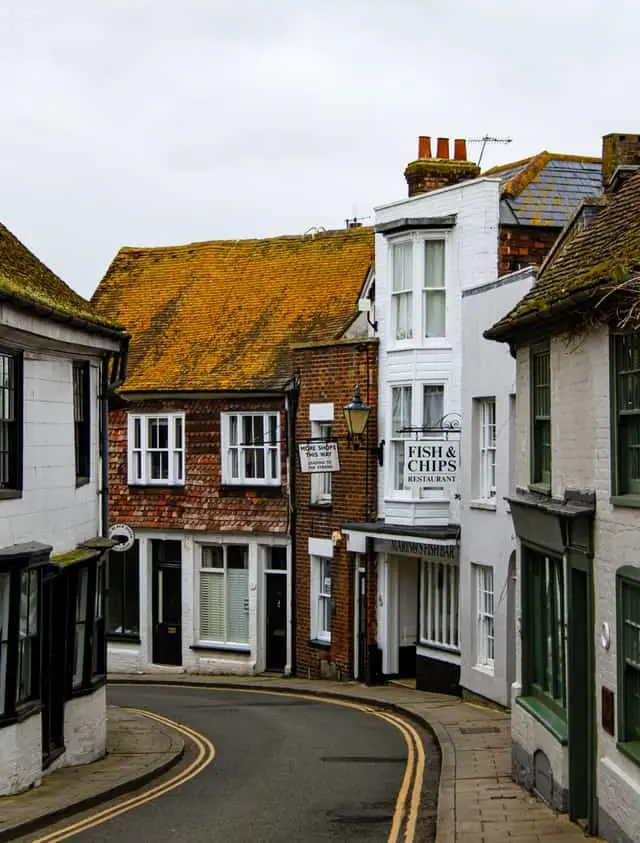 Nowadays the shops are independent boutiques filled with desirable products for well-heeled Londoners escaping the city for the weekend. There are some excellent restaurants and a very good hot chocolate shop too. Close by is the epic beach of Camber Sands which never feels too full as it stretches for miles offering plenty of space for everyone to spread out. It's just as appealing in winter as it is in summer – wonderful sunsets and bracing walks make it an enjoyable day out. Camber Sands is definitely one of the best places to visit in East Sussex.
Back in Rye, there's an excellent little museum housed in a former prison that charts the town's history through the centuries. Close by is the 12th-century church of St Mary's which offers wonderful views from its bell tower.
Submitted by Annabel Kirk of Smudged Postcard | Instagram
---
Fowey, Cornwall, England
Best Way to Access Fowey: Car
Best Way to Get Around Fowey: Public Transport
Must-Do Activity in Fowey: Boat Trip
Best Area to Stay in Fowey: Overlooking the River
Recommended Length of Stay in Fowey: Week
Fowey is a small town in South East Cornwall on the south coast of England. As a coastal town, it is very popular with visitors looking for a beach holiday. The River Fowey is also popular with visitors that come for the water sports. It is easier to get around the local area by car however there are buses to most attractions and places nearby. The nearest train station is St Austell and the 34 bus goes directly to Fowey.
Fowey is a very picturesque place and has a history dating back to the 7th century. There are historic sites for visitors to see, including castle ruins and a nice church. The town has a fantastic beach called Readymoney Cove which is popular with holidaymakers. Two major hiking trails pass through Fowey, the South West Coast Path and the Saints Way a former pilgrims' trail.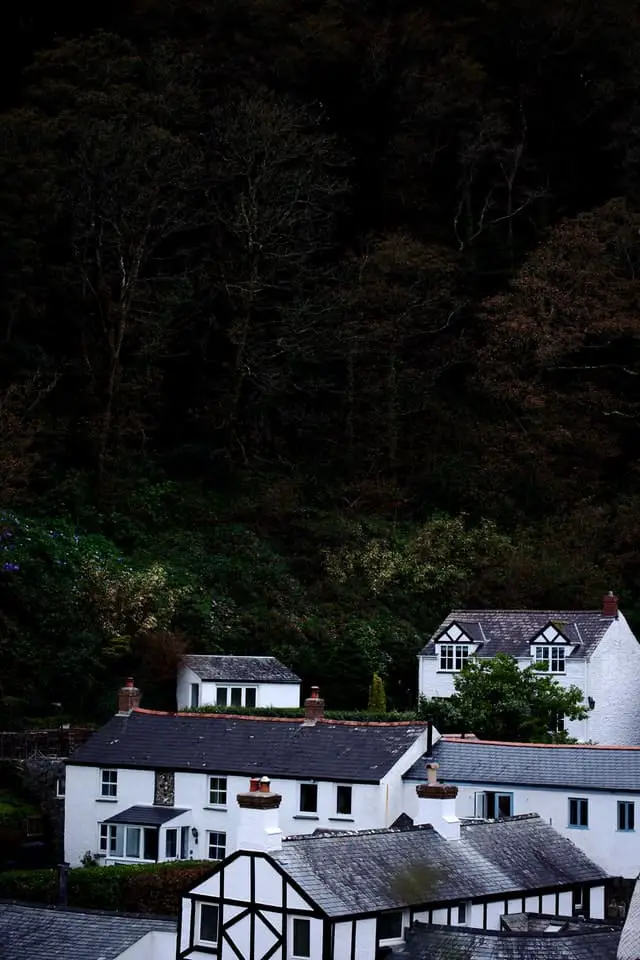 One must-do activity in Fowey is to take a boat trip to see the river and nearby coast. For this, you have options from the regular ferries to nearby towns, a sightseeing trip, or a self-drive boat. You could also incorporate see this with adventure and hire a kayak or canoe to explore a very popular activity with instructors. The best places to stay are on the banks of the river or those with sea views. Fowey has many options from holiday parks to hotels, including Fowey Harbour Hotel. A week or longer is an ideal stay which gives you an opportunity to explore the town, the nearby villages, and do some outdoor activities.
Submitted by Richard Meek of RJ On Tour
---
St. Ives, Cornwall, England
Best Way to Access St. Ives: Car
Best Way to Get Around St. Ives: Walking
Must-Do Activity in St. Ives: See the St Ives Bridge and explore the market
Best Area to Stay in St. Ives: The whole town is nice
Recommended Length of Stay in St. Ives: A weekend if you want to explore the surrounding villages too
Located just a 25-minute drive from the city of Cambridge, St Ives is a beautiful and historic market town in Cambridgeshire. The hidden gem is a wonderful place for a UK staycation and one of the most fabulous lesser known towns in the UK to visit.
One of the best reasons to visit the town is the regular market. On Monday and Friday, the mark square is bustling with people and stalls selling meat, fish, fruits and vegetables, baked goods, and even clothes. It's all super affordable too. There are also some lovely antique stores in the centre, perfect for window shopping or buying affordable trinkets.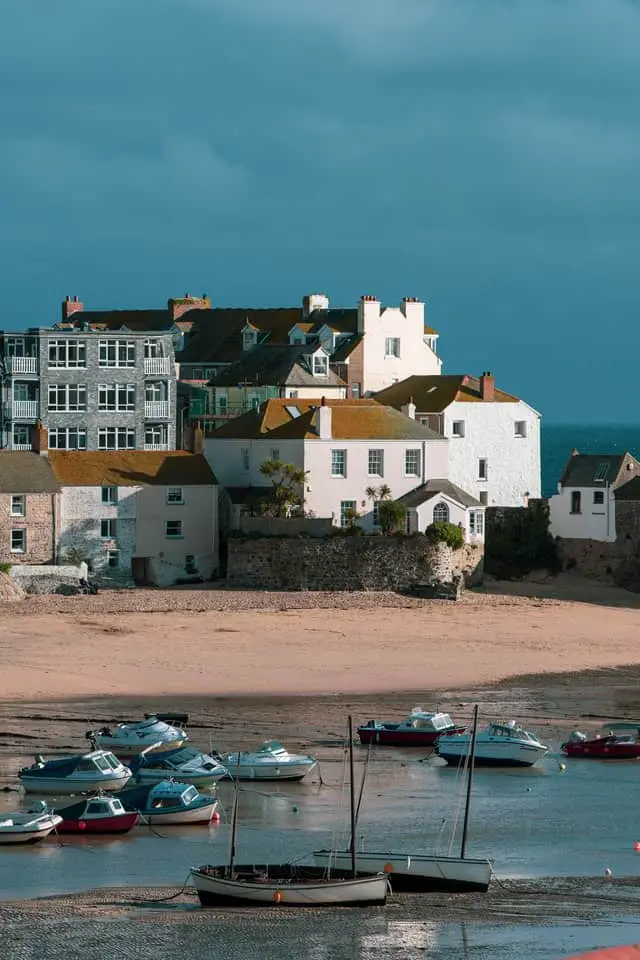 Once you've explored the markets, you could take a boat ride down the River Great Ouse. Make sure to see the St Ives Bridge while you're there; it's one of only four bridges in England to have a chapel in it. St Ives is also surrounded by gorgeous countryside and some of the best walks in Cambridgeshire. A few of the best walks are the Hemingfords, Houghton Mill and Ouse Valley Way.
Next to the river is also the perfect spot for lunch. There are many cute cafes lining the riverside and they're the perfect spot to stop for brunch, lunch or even afternoon tea! For dinner, head to one of St Ives' historic pubs for a traditional British meal. Overall, St Ives is a great place to visit and one of the most beautiful English villages.
Submitted by Alice of Adventures of Alice | Twitter
---
Alnwick, Northumberland, England
Best Way to Access Alnwick: Car
Best Way to Get Around Alnwick: Car
Must-Do Activity in Alnwick: Alnwick Castle
Best Area to Stay in Alnwick: The Cookie Jar offers views of the castle from bedroom windows
Recommended Length of Stay in Alnwick: 2 days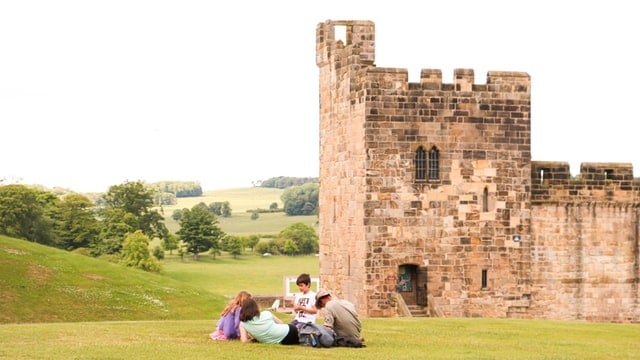 The beautiful market town of Alnwick is located in Northumberland on England's North East coast. The town is one of the most beautiful places to visit in Northumberland and offers visitors history as well as a range of attractions which make it the perfect base for further exploration of Northumberland.
The number one attraction in Alnwick is the castle which is over 1,000 years old. Known for its rich history and glorious architecture Alnwick Castle is often called the "Windsor of the North." Home of the Duke of Northumberland's and family it is the second largest occupied castle in England.The castle may be familiar to Harry Potter fans due to its appearance in the first two Harry Potter films as Hogwarts School of Witchcraft and Wizardry.
Don't miss the Castle Gardens with the ornamental rose garden, cherry orchard, and multi-level cascading fountain. Within the gardens is what is described as the world's deadliest garden – the Alnwick Poison Garden. Home to more than 100 notorious plants that could dispatch countless unfortunate victims by taste, touch, or even smell the garden was created in 2005 by Mrs. Jane Percy, the Duchess of Northumberland.
Barter Books is the largest second-hand bookshop in the UK and is located in a beautiful Victorian building which was Alnwick's former railway station. Besides, the many books enjoy the lovely café or relax with a novel on one of their comfy chairs in front of a roaring fire.
After a full day exploring Alnwick head to the White Swan Hotel for dinner in the RMS Olympic Dining Room. The dining room originated from the sister ship of the Titanic and is a nearly identical replica of a dining room from the ship.
Submitted by Tracy Collins of UK Travel Planning
---
Free Resources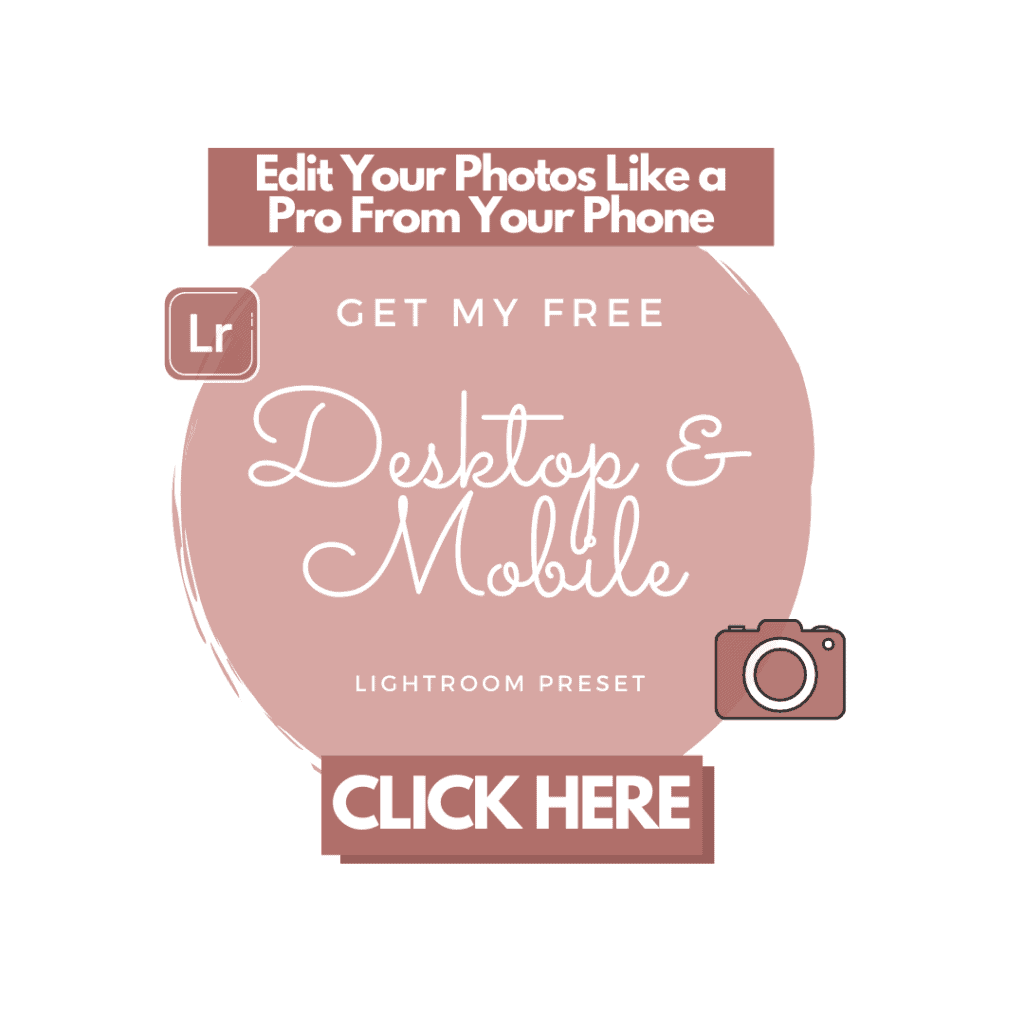 ---
Nottingham, East Midlands, England
Best Way to Access Nottingham: Train
Best Way to Get Around Nottingham: Public Transport
Must-Do Activity in Nottingham: Wollaton Hall and Deer Park
Best Area to Stay in Nottingham: Anywhere in the city centre but the Lacemarket and Hockley are best
Recommended Length of Stay in Nottingham: 1 Week
Nottingham is the largest city in the East Midlands and is perfect for a staycation in the UK. There are many attractions in Nottingham to keep you busy for a stay of any length. One of the top things to do is visit Wollaton Hall and Deer Park, this Grade I listed Elizabethan mansion is located just outside the city centre. With over 500 acres of parkland which is home to herds of free roaming red and fallow deer it is easy to forget that you are moment from the bustling city, inside the hall itself experience the grand rooms as they once were and check out Nottingham's Natural History Museum which is located inside the hall.
Over the course of your stay visit the hand-carved caves under the entire city and learn their uses over the years, from Victorian slums to air-raid shelters to wine cellars. The caves can be found under Nottingham Castle which is always worth a visit for history lovers as it was the starting point of the English Civil War in 1642. You can also see the caves in some of the oldest pubs in England and have a nice cold beer while you are there. Getting around in Nottingham is easy with the extensive tram and bus network that cover the entire city and neighbouring towns beyond. It would be easy to spend a week in Nottingham and still have things to see.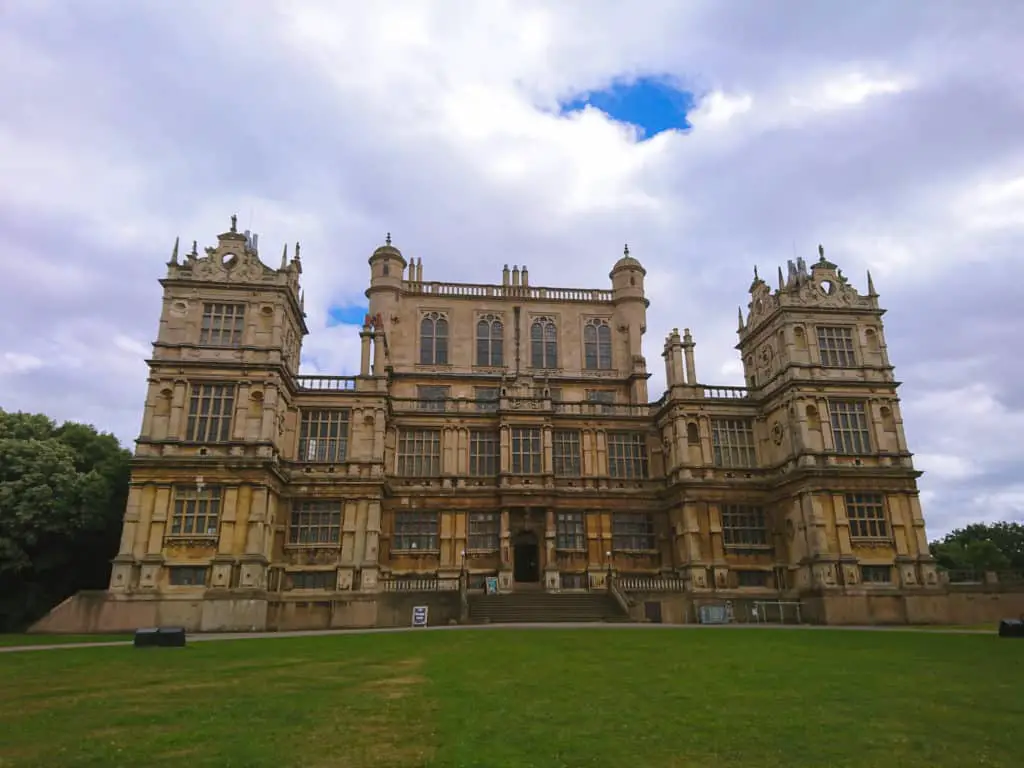 Submitted by Steph & Lewis of Book It Let's Go! | Facebook
---
Lynton and Lynmouth, Devon, England
Best Way to Access Lynton and Lynmouth: Car
Best Way to Get Around Lynton and Lynmouth: You will need a car to reach either town but from here you will be able to take the only water-powered vertical steam train from one town to another.
Must-Do Activity in Lynton and Lynmouth: Watersmeet Walk and/or Valley of the Rocks
Best Area to Stay in Lynton and Lynmouth: Lynton
Recommended Length of Stay in Lynton and Lynmouth: A weekend, longer if you wish to explore other areas of Devon.
The towns of Lynton and Lynmouth are situated in Devon. They sit on the northern edge of Exmoor. Lynton is a quaint and charming seaside town full of cosy independent shops and many fish and chip shops! Only a short walk away and around 700 feet above is the picture-perfect town of Lynmouth. The village of Lynmouth is entirely different from Lynton, with its Switzerland like feel and dense backdrop of beautiful green foliage.
The river Lyd runs through the town creating the most scenic walk through the town and a beautiful setting. Lynton is home to the highest and steepest water-powered railway in the world. It connects the two towns, and although the distance is walkable, it makes for a unique experience and gives you some incredible views over the moors.
There are two great walks from the towns of Lynton and Lynmouth. The first walk is called Watersmeet walk. This path is an excellent walk that takes you from Lynton to Lynmouth and follows the waterfalls and dramatic flowing river. The second walk is called the valley of the rocks, and it takes you through a dry valley with mountain climbing goats and offers some of the best views across the whole of Exmoor.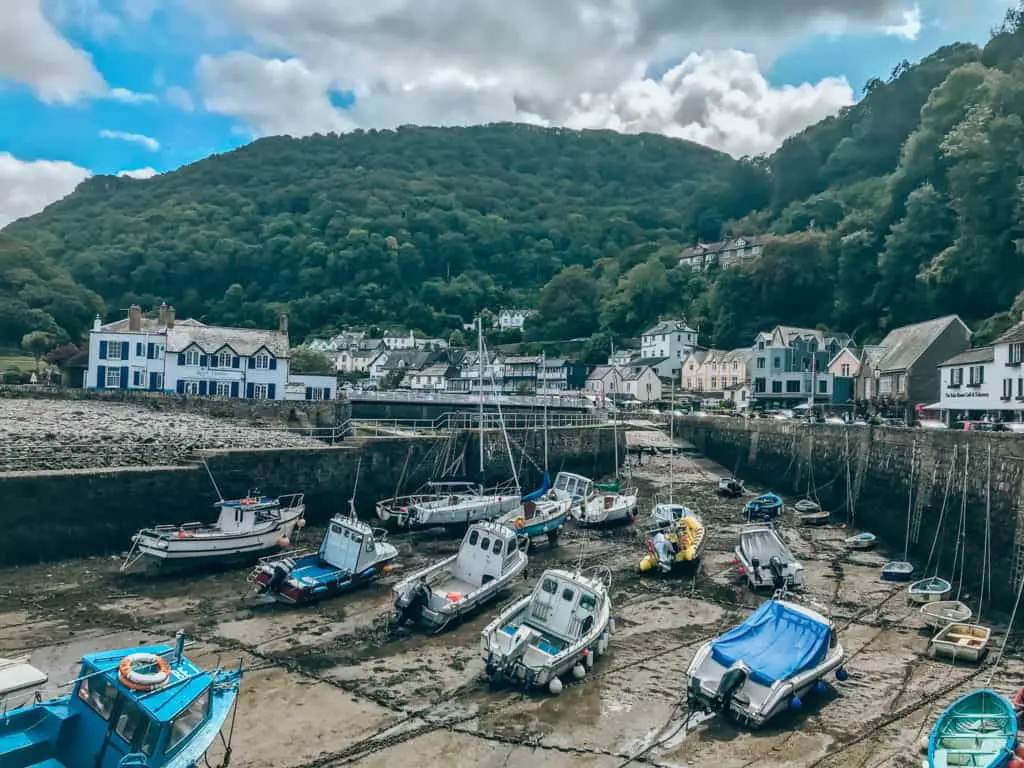 Submitted by Katie Black of YouMeUnderThePalmTree | Instagram
---
Plymouth, Devon, England
Best Way to Access Plymouth: Car
Best Way to Get Around Plymouth: Public Transport can be done but a car is better
Must-Do Activity in Plymouth: Visit the Barbican and Hoe
Best Area to Stay in Plymouth: Plympton
Recommended Length of Stay in Plymouth: 7 nights
A great town for a UK staycation idea is Plymouth, Devon and for many reasons. It is by the sea, it is by Dartmoor, and it is full of things to do for the whole family. When visiting Plymouth, I would recommend using a car to explore the area. Although there is so much to do within the town centre, you may still want to explore the outskirts like Burrator reservoir and Plymbridge Woods just for examples. If a car is out of the option for you, then don't worry as there is plenty of public transport for you to take advantage of and things to do nearby to one another.
When it comes to finding a place to stay, there are so many great options. There are hotels in the city, manor hotels on the outskirts or if the outdoors is more your thing, there are campsites nearby. A couple of our favourite hotels in Plymouth are St Elizabeths House and Boringdon Hall. These are both found on the outskirts, just a 15min drive to Plymouth City Centre, and are also next to reliable public transport routes.
We recommend staying in Plymouth for at least a week as there is so much to do. If you do only have a weekend to explore, then stick to things close by, such as the Barbican and Hoe, which are right next to the city centre.
You won't be disappointed with Plymouth but make sure you plan what you want to see as you wouldn't want to miss anything.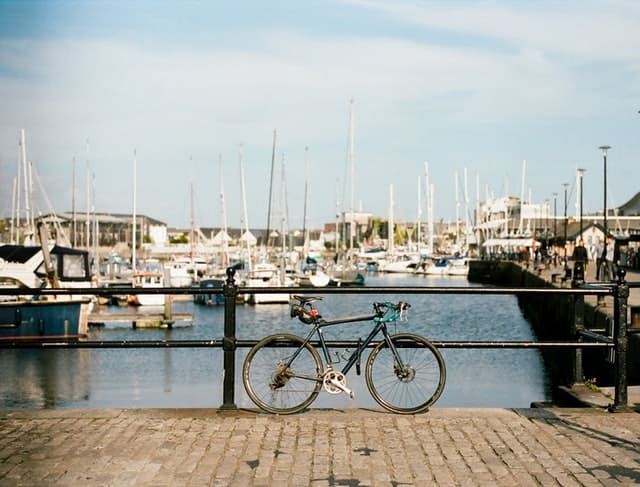 Submitted by Nesha and Lewis of Niche Travelling | Instagram
---
Bath, Somerset, England
Best Way to Access Bath: Train
Best Way to Get Around Bath: Walking
Must-Do Activity in Bath: Visit the Roman Baths
Best Area to Stay in Bath: Town centre
Recommended Length of Stay in Bath: At least a long weekend
Bath is a wonderful city for a UK staycation, with plenty to do here to keep everyone happy but small enough to not be overwhelming. Bath is a city that is best explored without a car, it's compact enough to mean walking through it is a real delight. The architecture here is wonderful and wanders can find you at The Circus or the historic Royal Crescent both of which look straight out of a film set.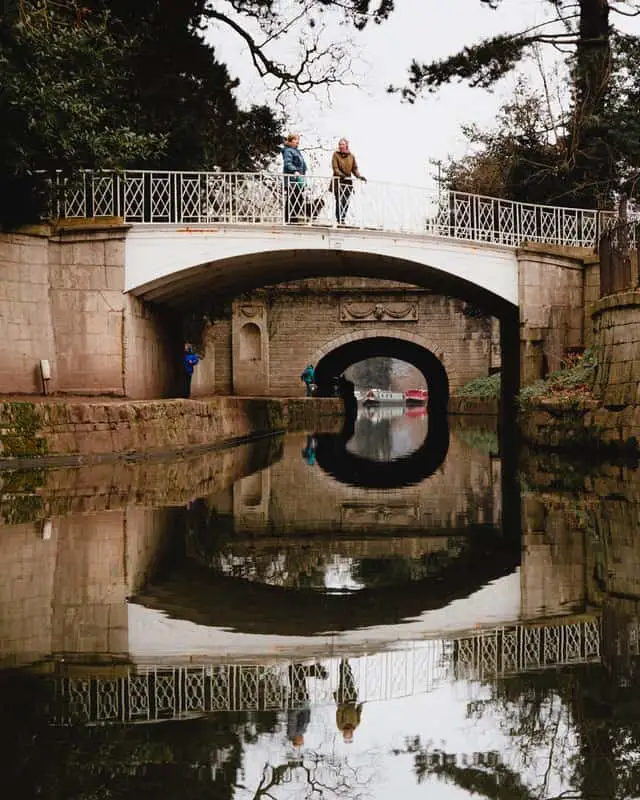 A must-visit is to the Roman baths the city is named after and these are brought alive by great audio tours. You can also enjoy the experience of luxuriating in the bath waters as the Romans would have done at Bath Thermae Spa. If you're looking for things to do in Bath with kids then the Bath City Farm is very sweet and as far as playgrounds go the Royal Victoria playground is one of the best anywhere (it was opened by an 11-year-old Queen Victoria).
Stay for as long as you can but at least a long weekend and stay as centrally as possible – there are some great hotels close to the historic Abbey. There are also some great places to eat in the city and one final must-do activity is to try the famous Sally Lunn buns which are the oldest in the city and served in a building that dates from the 15th century.
Submitted by Nichola of Globalmouse Travels | Instagram
---
Richmond, North Yorkshire, England
Best Way to Access Richmond: Car
Best Way to Get Around Richmond: Car
Must-Do Activity in Richmond: Visit Richmond Castle
Best Area to Stay in Richmond: Town centre
Recommended Length of Stay in Richmond: 3 nights
At the heart of the North Yorkshire Dales is the glorious market town of Richmond. This stunning town has a Norman Castle, a Georgian market place, and is a fabulous place to stay for a long weekend. Richmond is easy to reach – just a few minutes from the Scotch Corner junction of the A1 and the Trans Pennine A66.
The most striking feature of the town is the castle, managed by English Heritage, where you can learn about the history of the town and its legends – the evening ghost walk is great entertainment. A stone's throw from the castle is the gorgeous Georgian marketplace. This cobbled space is the largest of its era in Europe and still hosts weekly markets and a monthly artisan farmers market.
There are several museums in Richmond – one detailing the history of the town, another the history of the Green Howards and the Yorkshire Regiment, which is strongly connected to the town. Whether you opt to stay in an apartment or a hotel in Richmond it's a great place to base yourself to explore the area. The surrounding dales of Swaledale and Wensleydale are within easy reach and provide for stunning walking. When hunger strikes don't miss tea and cakes in one of the tea shops and be sure to try the local Wensleydale cheese.
Read More: 7 AMAZING Summer Destinations to Visit in England by Train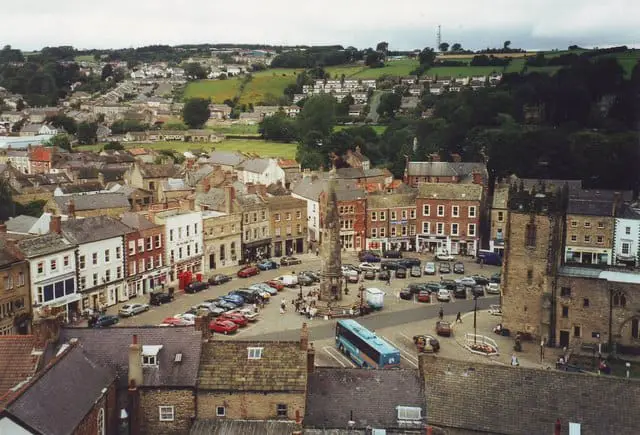 Submitted by Sarah Carter of A Social Nomad | Twitter
---
Cromer, Norfolk, England
Best Way to Access Norfolk: Train
Best Way to Get Around Norfolk: Car
Must-Do Activity in Norfolk: Enjoy the beach
Best Area to Stay in Norfolk: Town centre
Recommended Length of Stay in Norfolk: 2 to 3 days
Cromer is known for its famous crabs but it has so much more to offer its visitors. When you visit Cromer, you will find a beautiful coastline, a historic pier, and plenty of fun attractions. Note that some activities are seasonal.
Enjoy the beach which has earned blue flag status. Grab some food from along the pier. You could hire a beach hut or even go on a search for fossils. It's also a popular area for surfing.
There are also many things to do in Cromer away from the water. Cromer's Parish Church, St. Peter's, and St. Paul's has the tallest bell tower in Norfolk and is the home to a pair of peregrine falcons. Inside the church, you can admire the impressive organ, beautiful stained glass, and intricate ceiling.
It's also worth going to the RNLI Henry Blogg Museum. It's free to visit, child-friendly, and you can learn about one of the most decorated lifeboatmen in history. Alternatively, if you want to do something fun, check out the arcade, the mini-golf course, or one of the local pubs. You could also catch the last surviving end of the pier show in Europe.
Read More: Round the Woods Review | Sustainable Glamping in Norfolk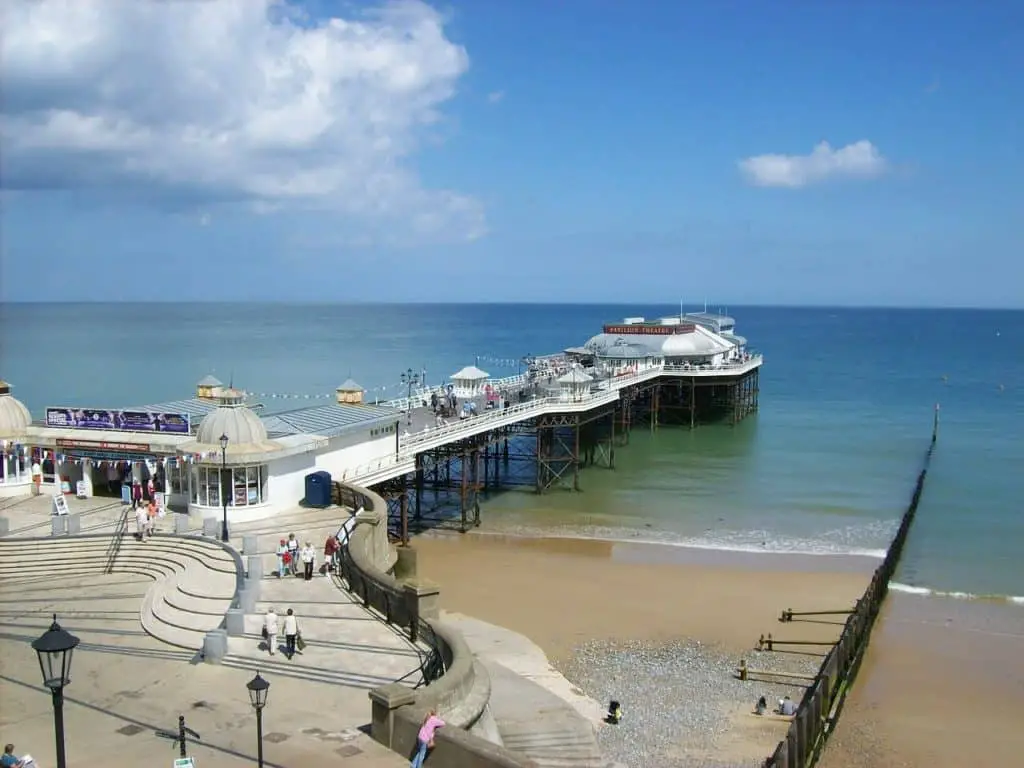 Submitted by Anisa of Norfolk Local Guide | Twitter

---
Ely, Cambridgeshire, England
Best Way to Access Ely: Train
Best Way to Get Around Ely: Limited public transport options, but distances are small so can be covered on foot
Must-Do Activity in Ely: Visit the Ely Cathedral
Best Area to Stay in Ely: Riverside
Recommended Length of Stay in Ely: 2 days
Ely is a great place for your next UK staycation. This small town has everything you will need to spend a couple of days in the East Anglian countryside.
Ely is located in Cambridgeshire, 20 minutes by train from Cambridge and about an hour from London's King Cross station. There are frequent trains from either city to Ely, which make it very easy to get there without a car. Once in Ely, you can easily move around on foot, as distances are small. However, should you choose to bring a car, you will be glad to hear that the council provides free parking.
Despite Ely's size, there are plenty of things to do in the area. You can visit the Ely Cathedral and climb its two towers or stroll around the market stalls in Market Place on most mornings. In terms of museums, there you find the Oliver Cromwell House and the Stained-Glass Museum.
Besides, Ely is great for some walks in nature. Head to the Riverside and walk along the banks of the River Great Ouse. If you are feeling brave enough you may want to follow the path all the way to Cambridge. Alternatively, head on the other direction and get into the Country Park which has a large play area and tranquil pathways.
For accommodation, I suggest you choose one of the inns on the Riverside, or on High Street. There, you will also find most of the town's shops, restaurants, and other amenities.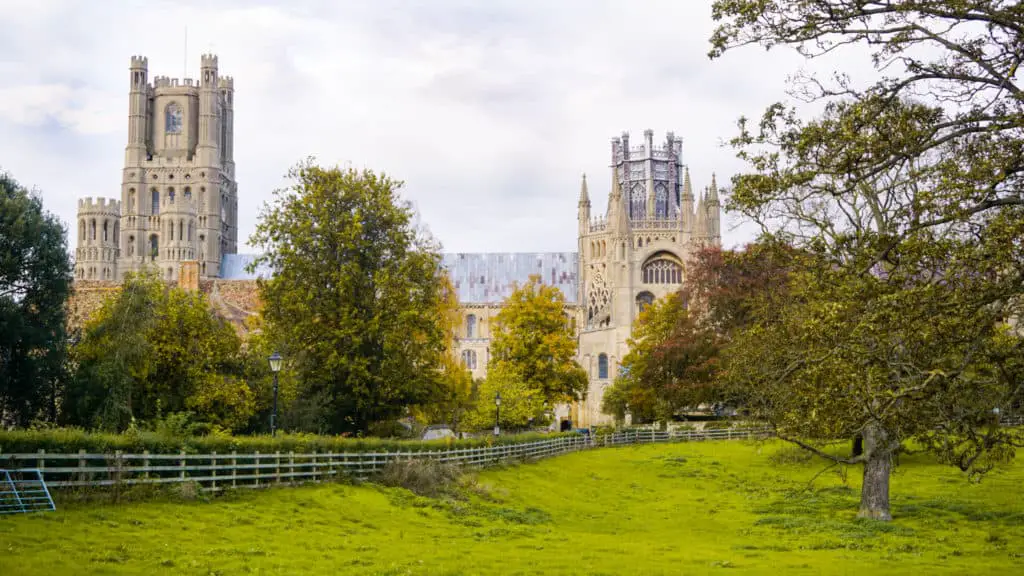 Submitted by Elina of Empnefsys & Travel | Instagram
---
Lyme Regis, Dorset, England
Best Way to Access Lyme Regis: Car
Best Way to Get Around Lyme Regis: Car
Must-Do Activity in Lyme Regis: Climb the 'Granny's Teeth' stone steps on the steps and walk along the top of the Cobb wall for stunning views around the coastline and back to town
Best Area to Stay in Lyme Regis: The town centre
Recommended Length of Stay in Lyme Regis: A long weekend if you focus on the town only, but with so many other nearby places, you could easily stay for longer
Lyme Regis is ideal for a UK staycation. Known as the 'Pearl of Dorset', it's a picturesque town by the sea which sits on the stunning Jurassic Coast and which is within easy reach of many other local attractions.
The town is probably best known for its 14th century Cobb, a long sea wall that curves around the harbour to protect the town from the elements. There are some spectacular views of the surrounding coastline from the top of the Cobb, as well back to the seafront with its Victorian promenade and sandy beach. Other beaches are stony, but are ideal places to discover fossils (Lyme is famous for fossils and has a museum dedicated to Mary Anning, a local resident who made a series of discoveries here in the 19th century).
The town itself is delightful. It's small, and at times a bit hilly, but it's a lovely place to wander around. It has a number of quirky independent shops, as well as the Town Mill with artisan galleries and workshops; next door is a small micro-brewery where you can try the beer and ale.
Visitors may want to try some of the well-rated restaurants here. There are also tearooms offering West Country cream tea. After indulging in these local treats, a walk up to the Langmoor and Lister Gardens is recommended. These are situated on the slopes above the promenade. There's a mini-golf course here, as well as yet more stunning views over to the harbor and Cobb wall. This is perhaps the best place to appreciate the beauty and charm of Lyme Regis.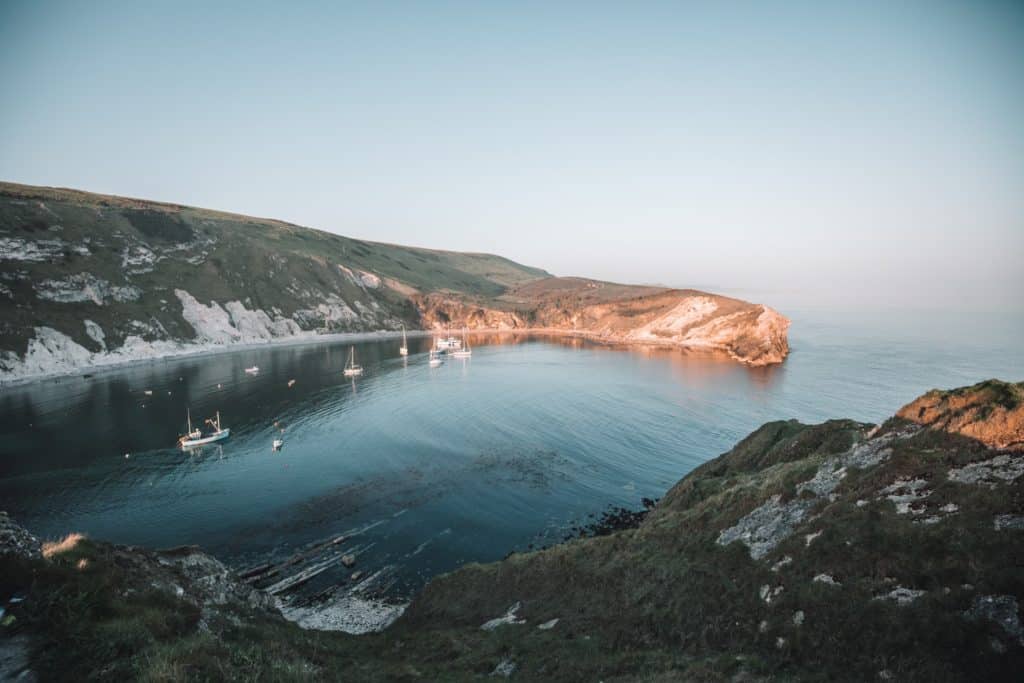 Submitted by Emma Marshall of Travel on a Time Budget | Facebook
---
What Camera Gear Do We Use?
If you want the full list of things we keep in our camera bag, check out the complete guide or browse our photography guides.
---
Shrewsbury, Shropshire, England
Best Way to Access Shrewsbury: Train
Best Way to Get Around Shrewsbury: Walking
Must-Do Activity in Shrewsbury: Shrewsbury Prison Escape Games
Best Area to Stay in Shrewsbury: Old Town – Shrewsbury Center
Recommended Length of Stay in Shrewsbury: 2 to 3 days
I believe that Shrewsbury is the most charming town in the UK. Shrewsbury is a county town of Shropshire in the West Midlands, and it's my favourite place in England. I'm totally in love with its medieval irregular street plan, narrow passages and leaning timber frame buildings that could backdrop to Harry Potter movies. On the ground floors, you can find various pubs, interesting crafts stores or charity shops full of books.
There are plenty of things to do in Shrewsbury which make it a perfect place for a staycation. There seems to be always some festival or activities to do, either in the town or in Quarry – the beautiful  29th acres town park. The Quarry is the perfect place to unwind after sightseeing and/ or shopping. Here as well, you can go for a boat ride along the Severn or rent a kayak and admire Shrewsbury and Shropshire scenery from the water. If you don't a fancy river but still want to swim, Quarry has a great swimming pool. If you fancy something, different Shrewsbury Prison offers and "escape games" where you can try to escape from real prison – it's amazing fun.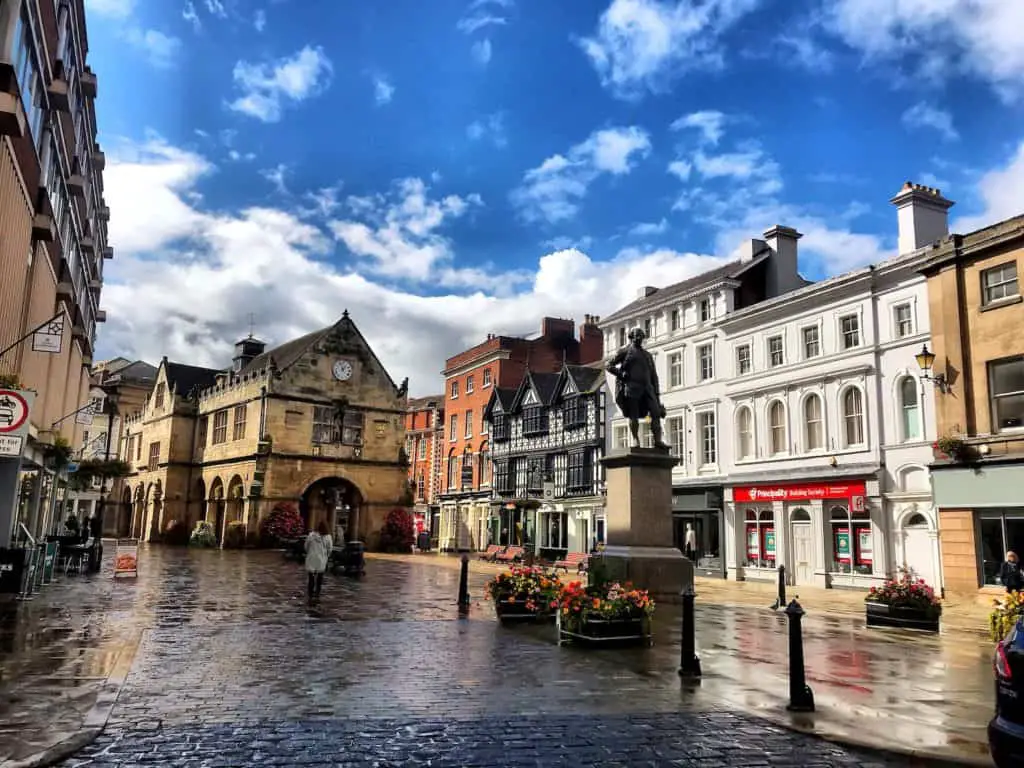 Submitted by Ania James of The Travelling Twins | Instagram
---
Fort William, Scotland
Best Way to Access Fort William: Car
Best Way to Get Around Fort William: Public transport is fine, but best to have a campervan so you can wild camp
Must-Do Activity in Fort William: Ride the Jacobite train
Best Area to Stay in Fort William: Fort William
Recommended Length of Stay in Fort William: 3-4 days
For a memorable staycation in Scotland, I recommend Fort William as the way to go! Nestled near the spectacular Ben Nevis, this town is known as the 'Outdoor Capital of the UK'. From the dramatic landscape that overlooks the stunning Loch Linnhe, the commanding view of Britain's highest mountain, to the mystical charms of Glen Nevis, which is only a mile away.
Fort William is a ravishing town that basks in the glory of its natural vistas. One thing to not miss in Fort William is climbing Ben Nevis. With a summit at 4406 feet above sea level, this hulking mountain towers the entire country and offers a sensational view. You can climb via the North Face for a real challenge, or take the easier pony track, which is more popular.
If you want to see Loch Linnhe, get on the daily cruise where you can enjoy drinks on a comfortable boat while traversing the loch. In winter, the Nevis Range becomes a beautiful spot for skiing and snowboarding. These hills are transformed into mountain bike courses in the summer! It's also easy to get around the town centre on foot or take local buses. There are plenty of taxi and tour services that could take you around too, although some people prefer driving their own car.
Three days are enough to visit the essential spots in Fort William. As well as allowing a day to head out on the Jacobite Railway journey to Mailaig. Known as the "Harry Potter train", this journey also takes you over the infamous Glenfinnan Viaduct. A must-see for fans of the show.
Read More: 10 Day Scotland Road Trip: The ULTIMATE Itinerary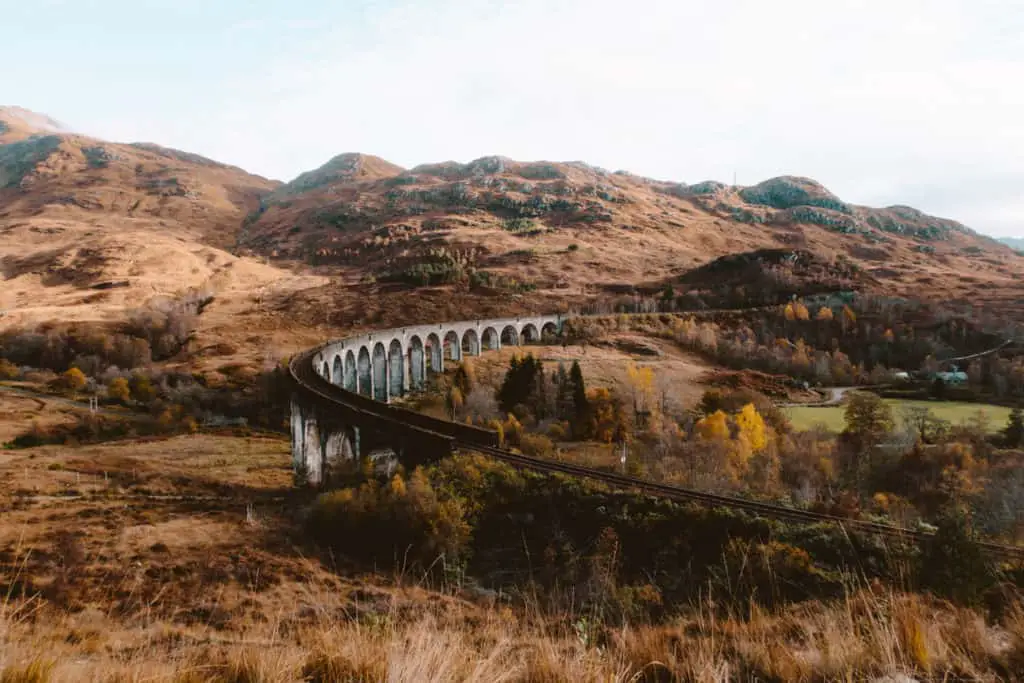 Submitted by Bradley of Dream Big, Travel Far | Youtube
---
Crieff, Perth & Kinross, Scotland
Best Way to Access Crieff: Car
Best Way to Get Around Crieff: Car
Must-Do Activity in Crieff: The Glenturret Distillery
Best Area to Stay in Crieff: Anywhere – It's a very small town with no distinct areas
Recommended Length of Stay in Creiff: 1 to 2 nights
Crieff is a traditional Scots market town in Perthshire's luscious scenery. The bustling town centre hosts several family-run businesses that offer a range of activities from scrumptious food to arts activities.
This market town is well-known for its history of cattle droving. For centuries, Highlanders came to Crieff to sell their black cattle because the meat and hide were well-loved. Crieff was burnt to the ground in the 18th century but rebuilding started close to 2 decades later with the building of the central James Square and its first textile factory.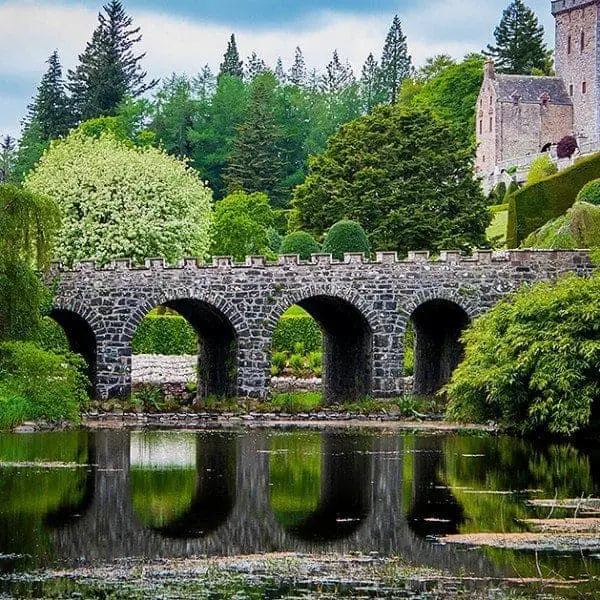 This idyllic town has many breathtaking attractions to choose from. It's no wonder that Crieff is a popular destination for tourists. Crieff is famous for whiskey. It's home to The Glenturret Distillery which is also the oldest working distillery in Scotland. The distillery offers fun tours so you can get an up-close look at how whiskey is made.
Take Your Pick Crieff's reputation for delicious food comes from an amazing selection of coffee shops, cafes, and both fine and casual dining restaurants. Enjoy a variety of Asian, British, French, and Italian cuisines. Get your hands dirty with glass painting (among others) at the Caithness Glass Visitor Centre. Watch the waterfalls in full flow while relaxing in nature. If you visit in October, you may see the salmon leap.
Read More: Practical Tips for Taking Pictures of Scotland
Submitted by Graham Grieve of My Voyage Scotland | Facebook
---
Portree, Isle of Skye, Scotland
Best Way to Access Portree: Car
Best Way to Get Around Portree: Car is preferable but it is possible on public transport.
Must-Do Activity in Portree: Old Man of Storr
Best Area to Stay in Portree: Portree Town
Recommended Length of Stay in Portree: 2-3 days
Portree is the capital of the Isle of Skye in Scotland and is a popular UK staycation only 5 hours from Glasgow and Edinburgh. Portree is a fishing village that has everything you could need and is full of exciting things to do, such as exploring the colourful harbour or going on a boat cruise. It is also the base for exploring everything the magical island has to offer.
Most of the accommodation on the Isle of Skye is in Portree, so whether you are after a hotel, B&B, or even a campsite – you can find it. There are also numerous restaurants, coffee shops and quaint shops to enjoy in the town.
From Portree, you can easily access the Trotternish Ridge and its spectacular hiking and natural attractions. It includes the Old Man of Storr, which can be found only 15-minutes from the town along the road towards Staffin. From Portree, it is easy to find the impressive Bride's Veil Waterfall, Lealt Falls and Kilt Rock and Mealt Falls Viewpoint.
Also, you can feel at peace with the rugged coastline of the Isle of Skye at Staffin Bay. Do not miss exploring the Quiraing, one of the most spectacular places in the UK. You can hike to see the iconic needle and see the raw beauty of the island. A trip to Portree will be unforgettable.
Read More: Heart of Scotland Tour Review – 3 Day Edinburgh to Isle of Skye Bus Tour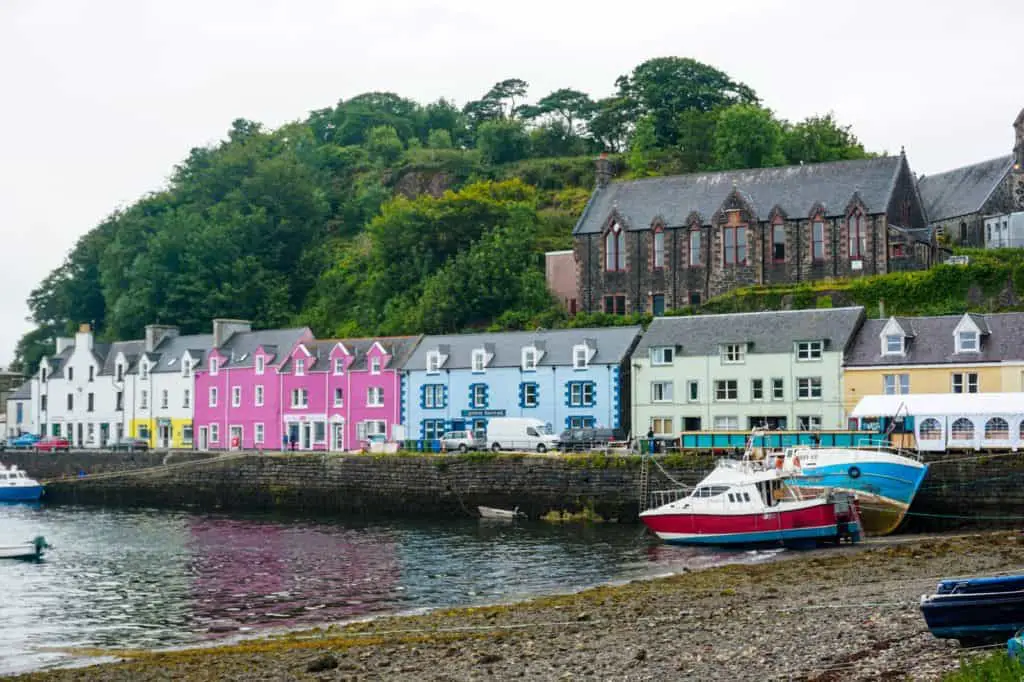 Submitted by Rachel and Nico of Average Lives | Instagram
---
Grantown-on-Spey, Cairngorms National Park, Scotland
Best Way to Access Portree: Car
Best Way to Get Around Portree: Car
Must-Do Activity in Portree: Visiting lochs in the nearby Cairngorms National Park
Best Area to Stay in Portree: One of the many locally-owned hotels in the heart of this small town
Recommended Length of Stay in Portree: At least 3 days to fully explore the local area
Grantown-on-Spey is a sleepy town on the northern fringe of the Cairngorms National Park. Set in the shadows of the hills and peaks, Grantown-on-Spey is quieter, calmer and less well known than its near neighbour, Aviemore.
A short stay in Grantown-on-Spey will bring you into the lives of the locals – the hotels, restaurants and shops are mostly all locally owned here. Your time here will really support the local community! Additionally, the town is the perfect base for exploring the national park, the Moray Firth coast and the highlands – although, a car is essential as the town doesn't have a train station.
The nearby Loch Garten is an absolute must-do during your time in Grantown-on-Spey. The still water and the mountainous backdrop make this one of the most picturesque places around. Plus, it's not as popular (due to a lack of facilities/amenities) as other nearby lochs, so you won't find many people there either! Other fabulous lochs to visit include Loch Morlich and Loch an Eilein.
North of Grantown-on-Spey lies the coast of the Moray Firth – a Nature Heritage Site, home to a variety of wildlife including puffins, whales, and dolphins! Sightings may depend on luck, the season, and the weather, but a trip to one of many fishing villages will be worthwhile nevertheless. Enjoy coastal views, beaches, cliff-top walks, and seaside chips!
Read More: Beautiful Scotland: Photo Spots You NEED to See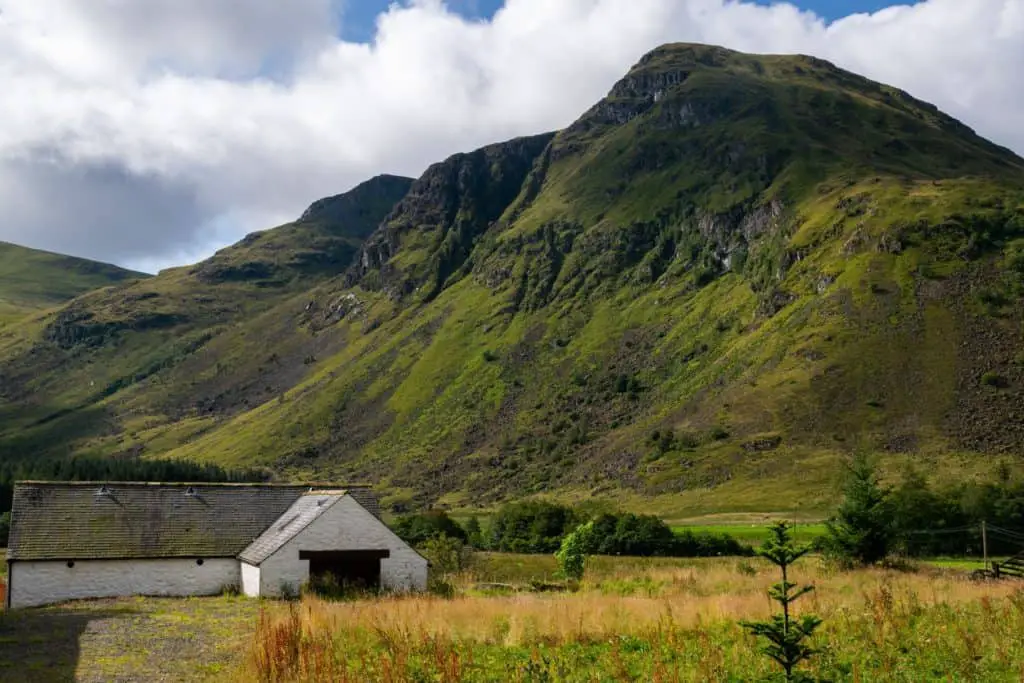 Submitted by Zoe of Zoe Goes Places | Instagram
---
Tobermory, Isle of Mull, Scotland
Best Way to Access Tobermory: Car
Best Way to Get Around Tobermory: Car is handy, but not a necessity. The island is connected with good public transport. And Tobermory is really a compact town to walk around.
Must-Do Activity in Tobermory: Wildlife watching, cycle around the island, explore the stunning beaches, or hike the Ben More, the only munro (Scottish mountain that has the height of over 3000m) in Isle of Mull.
Best Area to Stay in Tobermory: Tobermory has plethora of B&Bs and holiday cottages.
Recommended Length of Stay in Tobermory: 3-4 days minimum
Tobermory, being the capital of Isle of Mull is the largest settlement in the island. This picturesque town is a perfect choice to base yourself if you want to explore the entire Isle of Mull. While Tobermory itself is really small, there are things that can keep you occupied for two days here. Take a stroll along the Tobermory waterfront and admire the colourful buildings that make for a postcard perfect town. Take a 3 mile long Rubha nan Gall hike that takes you to Tobermory Lighthouse, that is located on the north of Tobermory.
Alternatively, you can visit The Mull Museum that hosts an array of interesting artifacts about the Isle of Mull and its history. If you want more, visit Tobermory Distillery, which is only a short distance from The Mull Museum, and sample whiskey. There are also many wildlife and photography tours that begin from Tobermory. The Isle of Mull is a paradise for watching wildlife. Grab your binoculars and book the wildlife tours and enjoy spotting golden eagles, otters, whales, puffins, deers, just to name a few. There are plenty of things to do in Isle of Mull itself. Whether you want to drive, cycle, hike or explore the stunning beaches and hidden bays, Tobermory is a perfect place to base yourself.
---
---
More Scotland Posts
---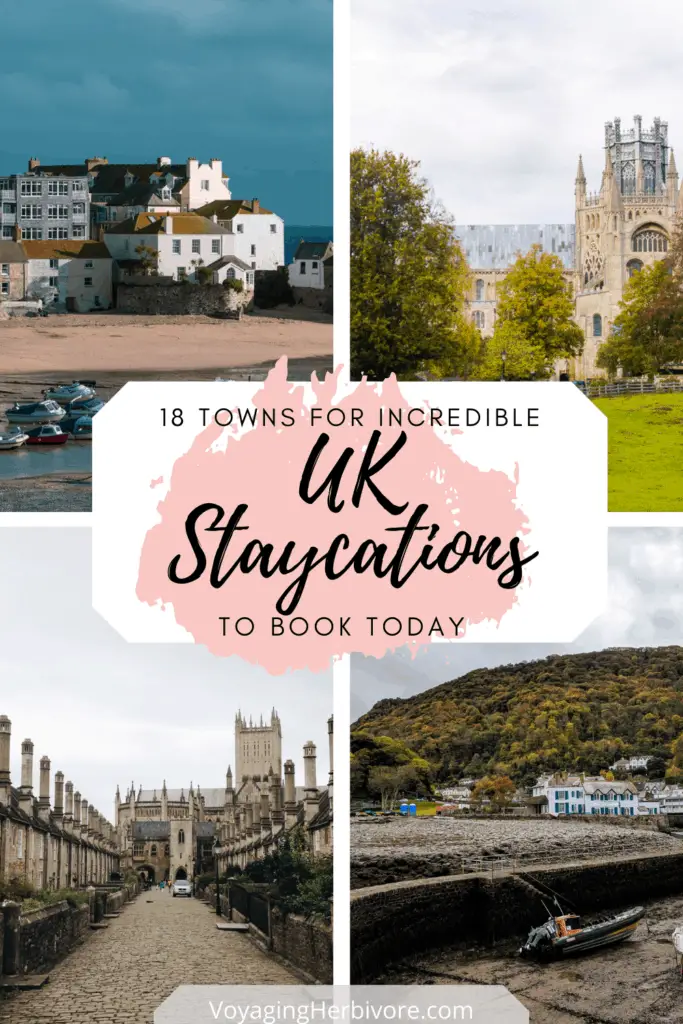 ---
Free Resources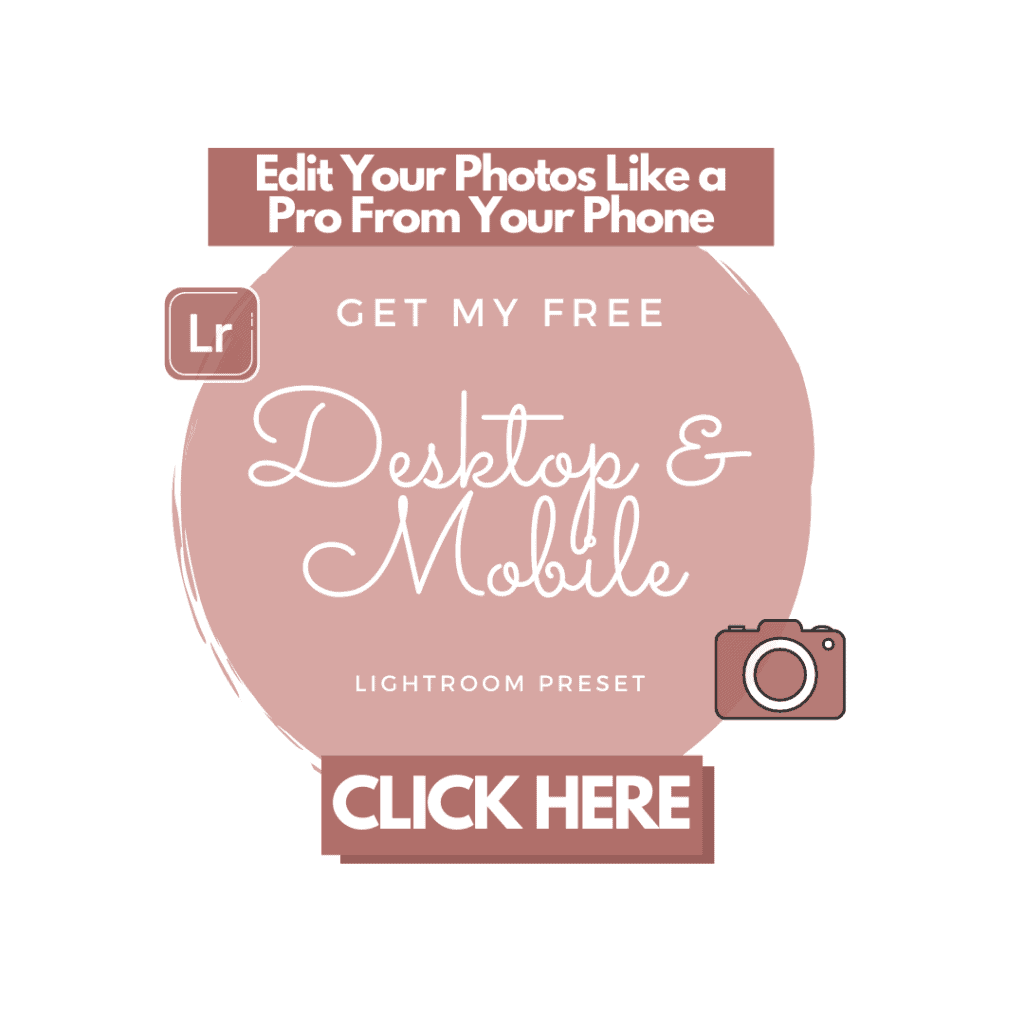 ---
What Camera Gear Do We Use?
If you want the full list of things we keep in our camera bag, check out the complete guide or browse our photography guides.
---
And as always, you can find more sustainable travel content on Instagram @VoyagingHerbivore, Youtube, and TikTok and to get updates straight to your inbox, enter your email below in the footer, or to the right on the sidebar.

If you found this guide helpful and want to help us keep these resources free,
please consider making your next Amazon, Expedia, Hostel World, Etsy, and Booking.com purchase through our links (just click right on those words – you can do it right now and unless you clear your cookies before your next purchase, it will remember). It costs you no extra and gives us a small commission. Thank you!