Edinburgh is like an uncut gem of the country, with historical streets, museums, eateries, and so much outdoors that you can spend months here and still have something to surprise you on your next walk. 
However, not everyone has weeks and months to spend exploring, and for those choosing Edinburgh as their destination in Scotland itinerary, we have a perfect 3 days in Edinburgh plan you can use if you want to see everything.
Read More: Scotland Regions – Everything You Need to Know When Travelling to Scotland
---
This site is user-supported and that's why we use affiliate links. At no extra cost to you, we get a little bit of money when you purchase something through one of our links. Thank you for helping support ethical, sustainable, and plant-based travel! You can read more about our affiliate disclosure policy here.
---
Where to Stay in Edinburgh
You are probably asking yourself if it is possible to see Edinburgh in 72 hours. We are here to say that if your itinerary is well planned you will see most attractions that people from around the world come to this gorgeous city to see. You can start by choosing where to stay in Edinburgh.
Whether you decide between amazing 5-star hotels or fun backpacker hostels, you'll still have a great time in Edinburgh. Here are our top picks of hotels you can book today:
---
Virgin Hotels Edinburgh
If you want to stay in an excellent hotel in the city centre just steps from all the shopping, dining and landmarks, this is the best place to check out. The hotel has a fitness centre, a restaurant, and a bar. A front desk is open around-the-clock, as well as room service, and complimentary WiFi. Family rooms are also available.
The rooms are air-conditioned with a flat-screen TV, a safety deposit box, a minibar, a kettle, a fridge, and a private bathroom with a shower. Breakfast options at Virgin Hotels Edinburgh include à la carte and Full English/Irish.
---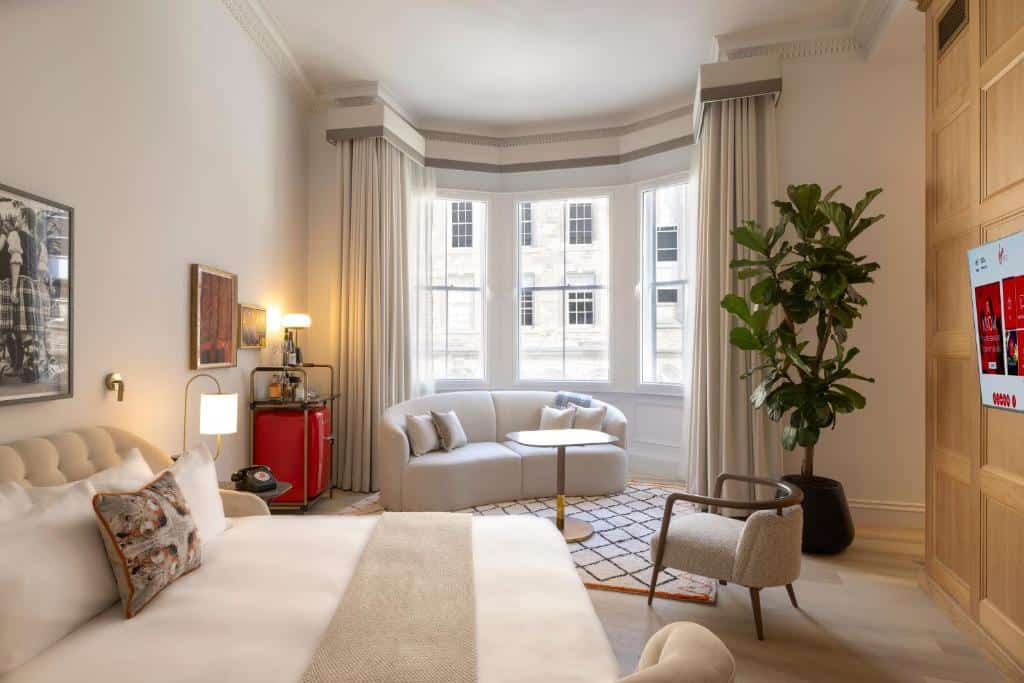 ---
Six Brunton Place
Choose this hotel if you care about luxury combined with sustainability. Six Brunton Place provides a common lounge, a garden, free WiFi, and a quiet and relaxing atmosphere. All the main attractions in the city are within walking distance, but it is still far enough so you can have a good night's sleep away from the city noise.
The suits have a seating area, a flat-screen TV with satellite channels, and a private bathroom with a shower and bathrobes. When you stay here you can enjoy a beautiful terrace and have a continental breakfast every morning before you start exploring the city.
---
Best Western Kings Manor
More on a budget but also sustainable and only a 7-minute walk from the beach, this hotel is perfect for a romantic getaway. You can swim in the pool in the morning, and grab lunch in the city in the afternoon. If you travel by train, the railway station is just 5 minutes walking from the hotel.
When you stay at Kings Manor you can enjoy the sauna, steam room, and beauty therapy suite in the Fountain Spa Leisure Club. A tennis court is also available for use. The hotel offers rooms with separate bathrooms, free WiFi, satellite TV, and round-the-clock room service.
---
Things To Do in Edinburgh
A city like Edinburgh that has so much to offer is not easy to see in a short period of time, but not impossible either. With a well-planned Edinburgh itinerary 3 days is just enough, and here is what you should include in your plans, day by day:
---
3 Days in Edinburgh Itinerary – Day 1
Princes Street Gardens
Along Princes Street's whole length are the Princes Street Gardens. They emerged as a result of the New Town's construction in 1726. The gardens were formerly a lake called The Nor Loch, and they are now tucked away in a valley beneath Edinburgh Castle.
In this tranquil environment in the middle of the city, take a stroll around the gardens to have some time alone. There are many attractions at Princes Street Gardens' west end: Floral Clock, Gardener's Cottage, Ross Bandstand, and Ross Fountain.
---
Edinburgh Castle
Edinburgh Castle is on top of every list of things you should do when visiting the city. Impressive history, amazing artifacts, and the great tours you can get here are not to be missed. You can explore it on your own or book a skip-the-line tour and get the most out of your experience, we recommend this one. Reserve half a day for the castle, so that you have enough time to see every room.
Money Saving Tip: Purchase a month's access to Historic Scotland for less than £5 and get into Edinburgh Castle and other attractions around Scotland for FREE. Plus, you can come and go from the castle as much as you please so there's no pressure to see everything in one day.
---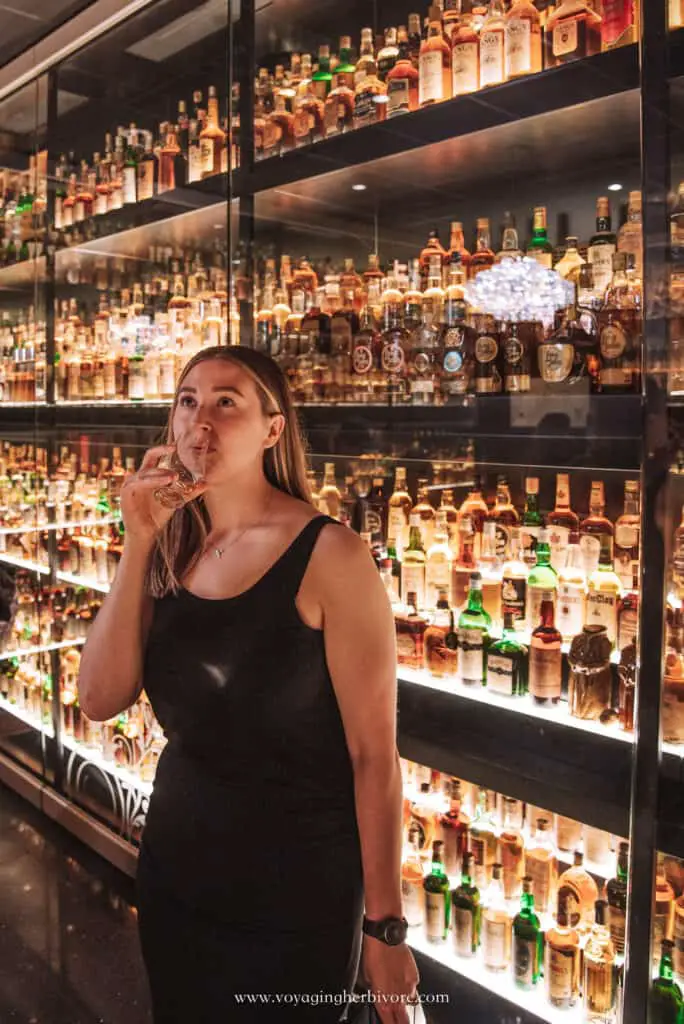 ---
Scotch Whisky Experience
This guided tour of the Scotch Whisky Experience will give you a thorough introduction to the world of whisky, making it the perfect option for those who wish to learn more about Scotland's national beverage. Under 18s and non-whisky lovers will enjoy the interactive and almost theme-park like experience and those not drinking can try Scotland's other national favourite: Irn-Bru!
Visit the greatest collection of Scotch whisky in the world, go on a whisky barrel ride through a mock distillery, partake in a guided tasting, and leave with a crystal whisky glass as a memento. If you're a whisky lover, it's worth upgrading to try the extended whisky tasting which really is a good deal for the incredible variety of whiskies available.
---
Grassmarket
The Grassmarket is situated on the opposite side of Princes Street Gardens from the Royal Mile and Edinburgh Castle. Pubs, eateries, and even more amazing city architecture can be found in this former marketplace. This is a great spot to have lunch or buy souvenirs.
---
Things to do in Edinburgh
---
3 Days in Edinburgh Itinerary – Day 2
Real Mary Kings Close
Visit the Real Mary King's Close, which was named Scotland's Best Heritage Tourism Experience, to discover Edinburgh's hidden past. On this guided tour you will learn about 400 years of history that includes stories about some of the most fascinating former residents that have turned this hive of commerce into the underground. 
---
Harry Potter Tour
This magical city inspired J.K. Rowling to write Harry Potter and taking a guided tour is a must-do for all the fans of the books series! You will see the location where J.K. Rowling wrote the books and see all the places connected to Hogwarts and her well-known characters. Test your knowledge of Harry Potter trivia in an audio-visual quiz to get points for your house.
---
National Museum of Scotland
If you are going to see only one museum, let it be the National Museum of Scotland. Everything you need to know about the country is represented here, from history to art, and science. Some of the most fascinating artifacts include a Clarsach, a clan map, the Lewis Chessmen, and the Mary Queen of Scot's sarcophagus.
---
Royal Mile
Royal Mile is a street full of surprises. From historic taverns to museums and street performers, you could spend a full day just here going from door to door and immersing yourself in the history of Edinburgh. Some attractions to see on this fascinating street are St. Giles Cathedral, Camera Obscura and World of Illusions, and the Palace Of Holyroodhouse.
---
Calton Hill
To find the best scenic views of Edinburgh, you have to climb Calton Hill. It is located at the end of Princes Street, and here you will find a number of monuments, including the Nelson and Robert Burns Monuments. From here you will be able to see locations like the city centre, Arthur's Seat, Leith, the Firth of Forth, Holyrood Park, and the Salisbury Crags.
---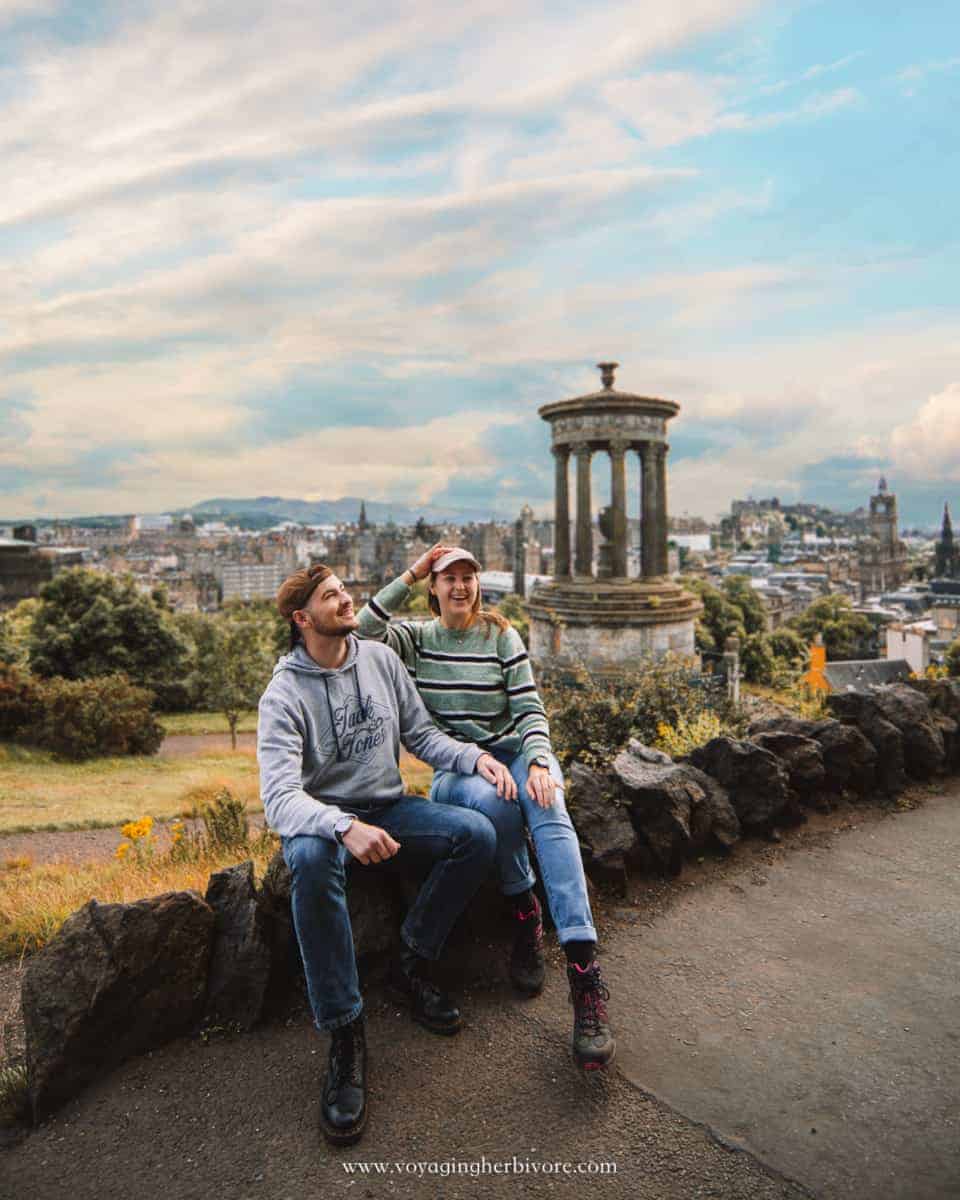 ---
3 Days in Edinburgh Itinerary – Day 3
Royal Botanic Gardens
Add these gorgeous gardens to your 3 days in Edinburgh list of things to do. Over a 72-acre area, the Royal Botanic Gardens exhibits tens of thousands of species of plants from all over the world. 
Events are frequently hosted on the lawn in front of the old Inverleith House directly in the middle of the gardens, which is home to the Queen Mother Memorial Garden, Rock Garden, and Glasshouse, three attractive attractions.
---
Royal Yacht Britannia
Her Majesty the Queen used the Royal Yacht Britannia as her official royal yacht. It was constructed in 1953, cherished and used by the Royal family for 44 years, until being decommissioned and made available to the public as a floating museum in 1997. 
You can peek inside the laundry, doctor's office, and engine room to see how everything was operated while listening to a guided tour.
---
The Shore in Leith
In contrast to Edinburgh's old town, Leith has this waterfront quirky and exciting feel, where you will find good nightlife, pubs, and taverns, modern shops, and beautiful views. The sea air and rustic atmosphere of what was formerly the city's principal commercial port in the 18th century are still present, but the clientele has certainly become more affluent, and the independent shops and restaurants that line the coast have followed suit. 
---
Dean Village
Dean Village is a charming historical neighbourhood in Edinburgh, where you can explore the historic narrow streets filled with spectacular architecture on a self-guided GPS walking tour. You will see the mill, the old bridge, the weir, and the tollbooth, which were all originally under the jurisdiction of the Baxters Incorporation. 
You can visit Well Court, a heritage structure built in the 19th century, and learn about model Victorian social housing. Afterward, you can stroll through a fashionable cemetery to see two contemporary art galleries, which were formerly opulent Georgian orphanages.
---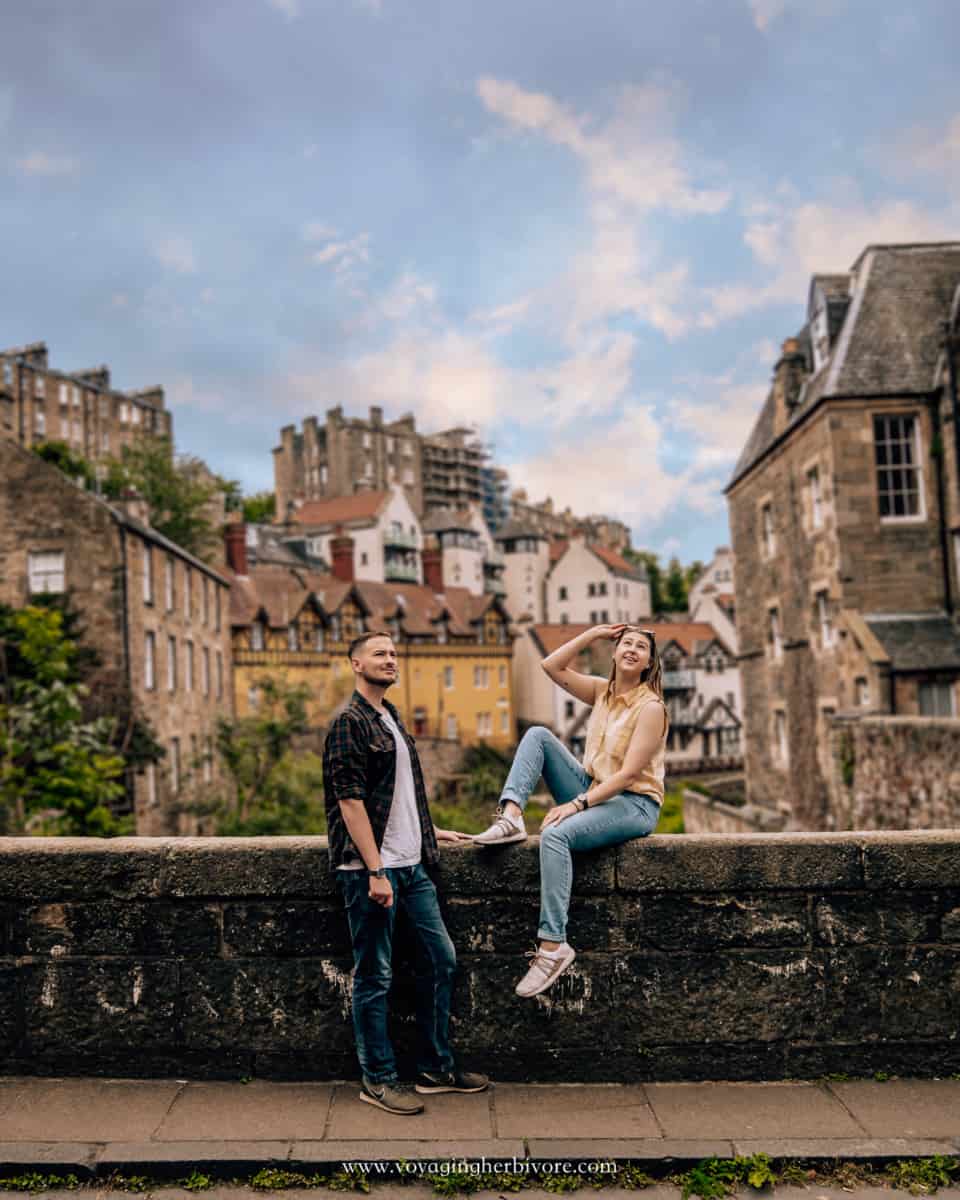 ---
Spending time in Edinburgh is filled with culture, music, food, and amazing experiences. Even 3 days in Edinburgh will be enough for you to immerse yourself in this beautiful city. Find out more about Edinburg and all of its hidden gems here.
---
Explore more of Edinburgh
---
Free Resources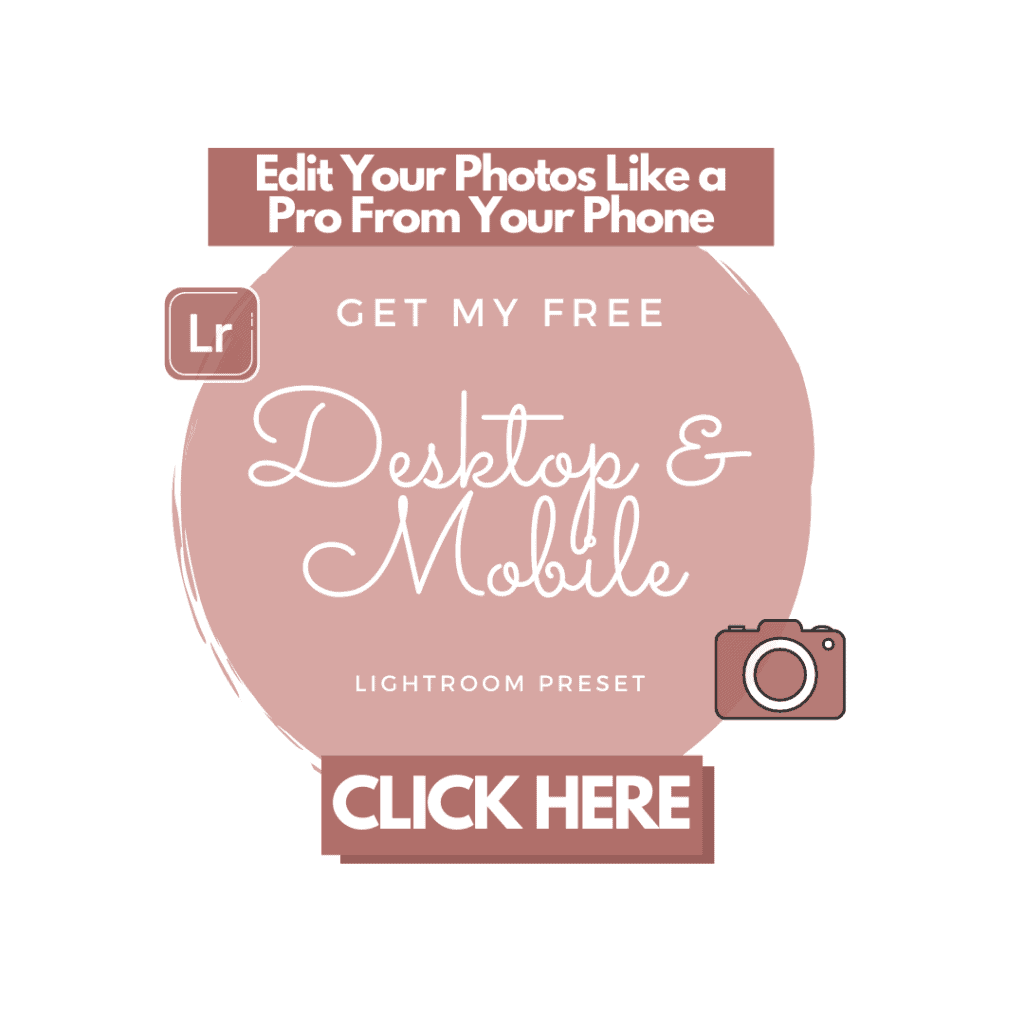 ---
What Camera Gear Do We Use?
If you want the full list of things we keep in our camera bag, check out the complete guide or browse our photography guides.
---
And as always, you can find more sustainable travel content on Instagram @VoyagingHerbivore, Youtube, and TikTok and to get updates straight to your inbox, enter your email below in the footer, or to the right on the sidebar.

If you found this guide helpful and want to help us keep these resources free,
please consider making your next Amazon, Expedia, Hostel World, Etsy, and Booking.com purchase through our links (just click right on those words – you can do it right now and unless you clear your cookies before your next purchase, it will remember). It costs you no extra and gives us a small commission. Thank you!
---
Pin 3 Days in Edinburgh Itinerary