Cocktails that look like works of art, dry ice galore, and marked vegan wines – what's not to love about Edinburgh's newest Indian restaurant and cocktail bar?
Keep reading for a full review of Tantra in Edinburgh to see if it's worth the buzz!
---
Looking For Something Else?
---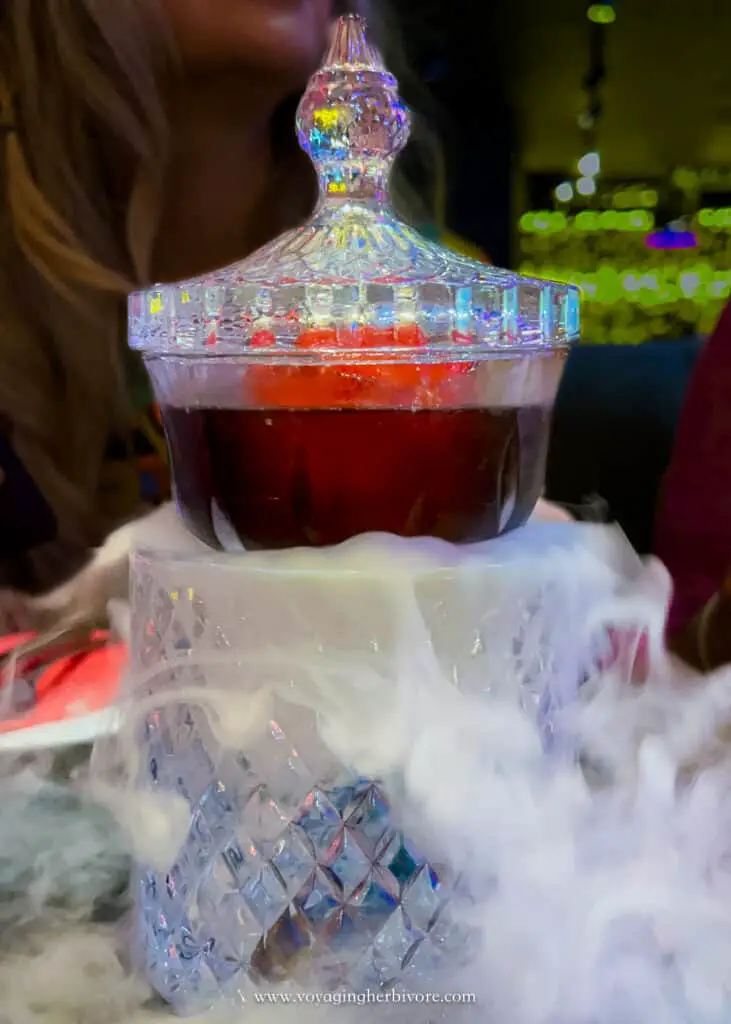 ---
---
What is Tantra?
Googling "What is Tantra" is bound to get you some interesting results, but in this article, we're talking about Tantra, Edinburgh's new Indian restaurant and cocktail bar. 
The restaurant opened in Edinburgh in early 2022, just off of Prince's Street. The venue is large with an upstairs and downstairs area, bar towards the front (in a good location because you will want to see your cocktails being made), boujie bathrooms, and an experience for the senses that does not disappoint. 
If you take some time to explore the Tantra website, you'll find the About Us page which discusses the motivation behind this unique restaurant. Unlike many Indian restaurants found in the UK, Tantra strives to "change people's perceptions of Indian cuisine" by providing a "multisensory experience involving, appearance, texture, flavours, aroma, all of equal importance".
So what does Tantra in Edinburgh do that's so special? Lots of dry ice for starters (who can complain about that, it is so much fun), as well as edible Chanel perfumes, sprayed on certain cocktails, vials of different juices for the fuchka (also known as panipuri in the UK), and sizzling platters designed with different textures in mind.
If you've ever seen or read The Hundred-Foot Journey (I highly recommend if you have not), I imagine the kitchen at Tantra to be somewhat like the Paris scene from this movie.
Overall, the venue feels classy and expensive but a little less known than it should be considering what's on offer.
Read More: 15 MAGICAL Cocktail Bars in Edinburgh
---
Vegan Options at Tantra
Tantra Edinburgh has a full vegan menu online and vegan options are marked on the menu in the restaurant. The wine list is also marked with vegan wines, however their cocktail menu is not.
Vegan options at Tantra include:
5 small plate options
1 grill/sizzler platter
2 bread choices
3 mains
2 loaded rice options
2 dessert options
We tried the Fuchka Xplosion (£9) and the Tantric Sizzler (£18) along with a variety of cocktails. The fuchka were absolutely delicious and not something I've seen in other Indian restaurants. I really appreciated having a variety of different sauce options from spicy to sweet and even refreshing mint to try as I liked. The Tantric Sizzler was also impressive, although after such a show with cocktails and the fuchka I think I would opt to try a main next time instead.
---
Service at Tantra
As Tantra is a relatively new restaurant (only open a couple of months in Edinburgh at the time of writing) they're still getting the hang of training and our server was very new but an absolute gem. The staff were incredibly attentive and helpful in making recommendations and the bartender walked us through a variety of drinks, even making us one from Fashion Week that wasn't on the menu anymore. We made quite the fuss about taking photos and videos and they put on quite a show at the bar so we could get some fun content!
---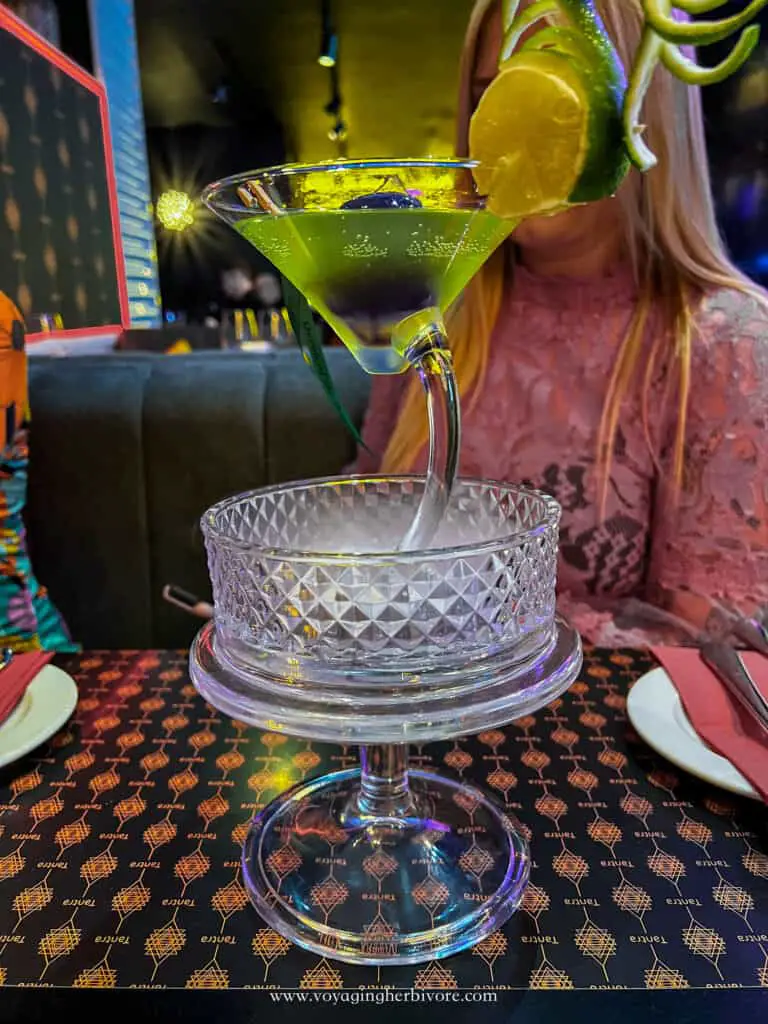 ---
Is Tantra in Edinburgh Expensive?
Initially, upon seeing the photos of Tantra's cocktails and food, I did think that it would be an expensive outing. While Tantra is an upscale restaurant, I do think that for the service, presentation, and taste of the food, in addition to the location right in central Edinburgh, Tantra is towards the higher end of well priced and while it's not cheap, it's certainly decently-priced for what you get.
Here's what we (three people) spent:
Old Fashioned: £12
Cocktail: £14
Queen of the Dragon Cocktail: £14
Fuchka Xplosions (3 @ £9): £27
Vegan Sizzler: £18
Multgrain Tandoori Roti: £3.50
In total, £96.25 (including a 10% service charge) was spent and divided between three people.
---
Tantra Indian Restaurant Final Review Thoughts
Overall, Tantra did not disappoint. Although it was slighly expensive and I don't know if I would come back for a full dinner just due to budget, I can definitely see myself stopping here again for a drink and a light meal before heading out for a dancing or an event. 
Tantra would be a great date night spot and although they didn't seem too busy on the Friday night when we visited, if they start doing a bit more marketing bookings will definitely pick up, so be sure to book in advance. 
Have you been to Edinburgh's newest Indian restaurant and cocktail bar? Let me know what you thought in the comments!
---
---
More Edinburgh Guides
---
Free Resources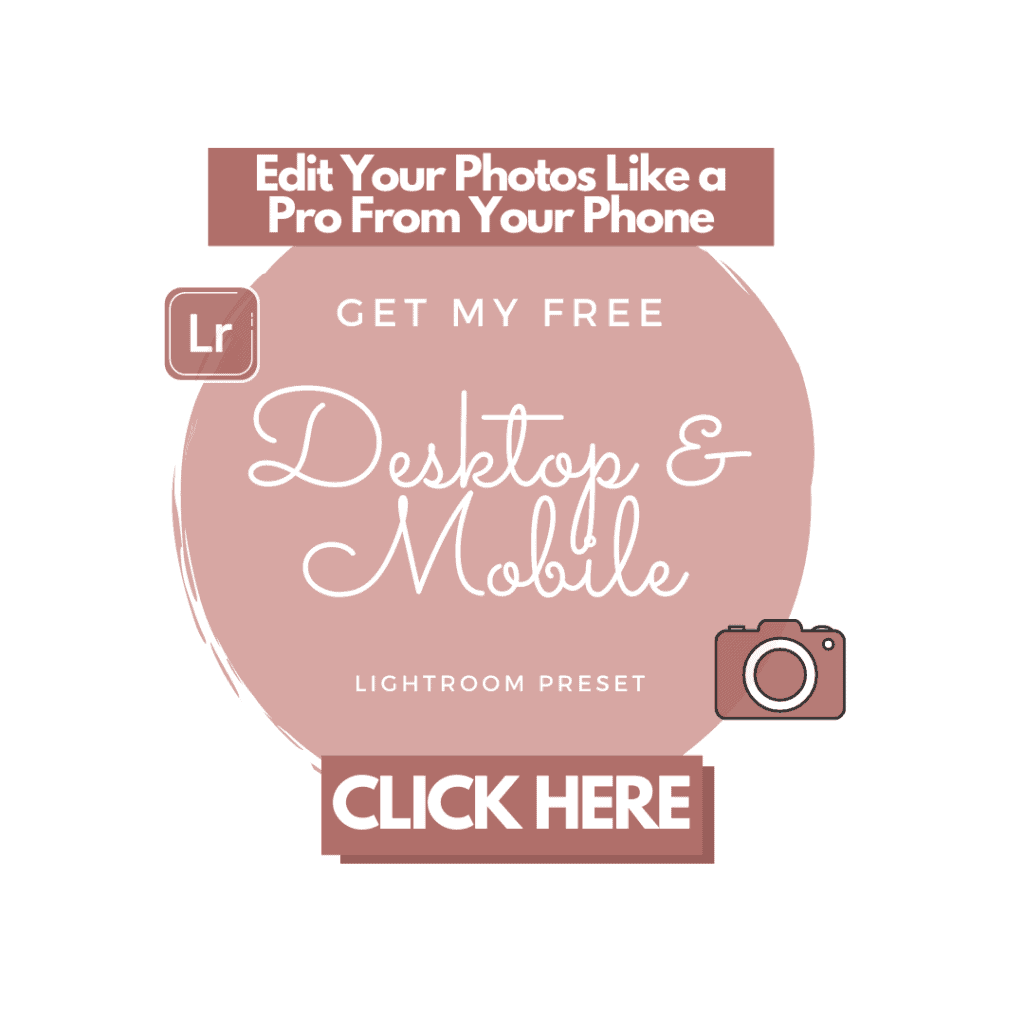 ---
What Camera Gear Do We Use?
If you want the full list of things we keep in our camera bag, check out the complete guide or browse our photography guides.
---
Pin Tantra Indian Review For Later